New from Walker's is the XCEL Series digital electronic muffs. There are two debut XCEL models—the XCEL 100 (MSRP: $100) and XCEL 500BT (MSRP: $150). The major difference between the two models is the XCEL 500BT can connect to your mobile device via Bluetooth, so you can hear notification alerts, take phone calls and listen to music while wearing them.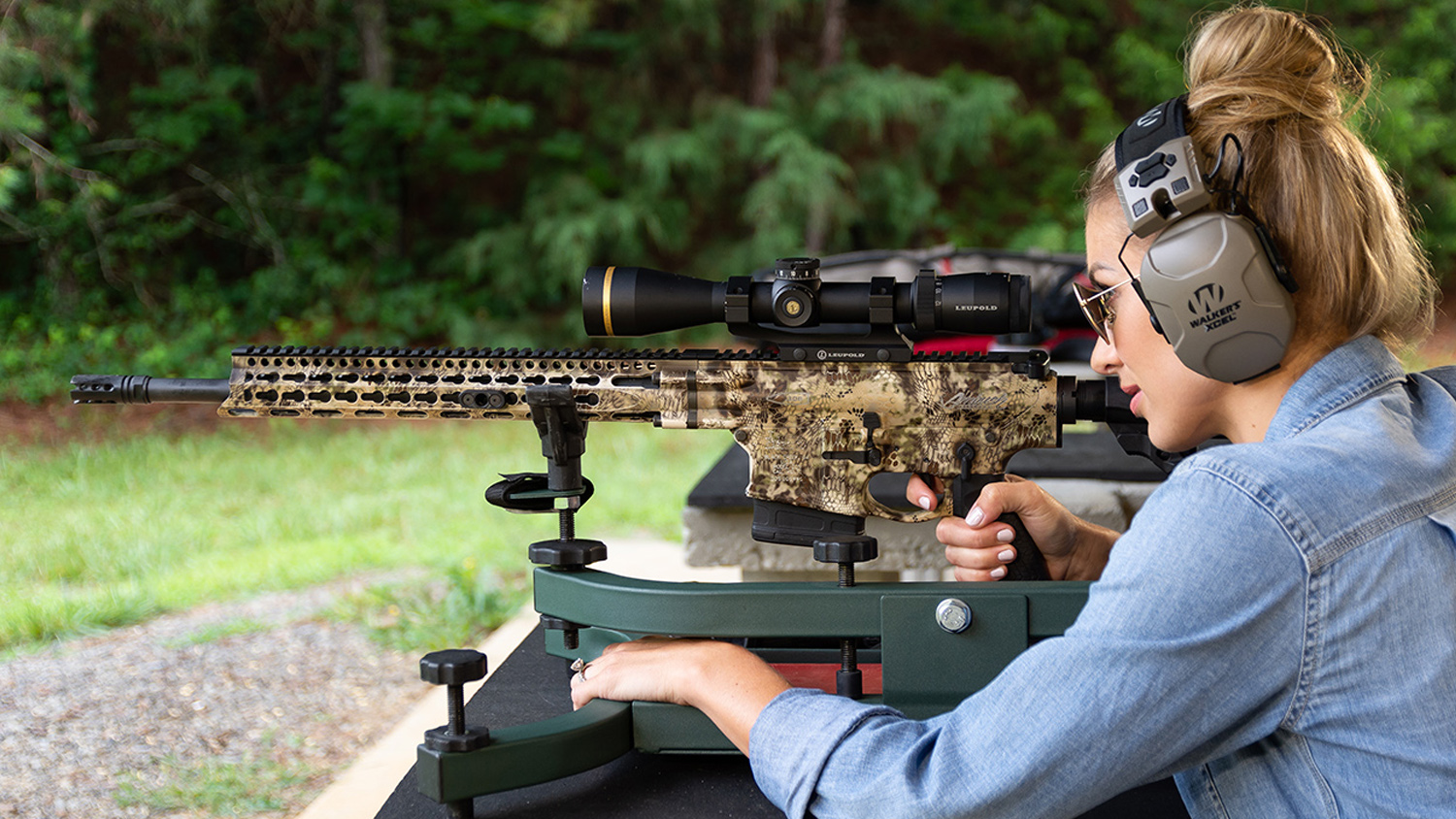 Walker's relocated the XCEL muffs controls and microphones from their traditional location on the ear cups to a slim control panel integrated into the headband. An ergonomic design, moving the electronics and battery compartment to the headband removes pressure on the ears for more comfortable trips to the shooting range. Additional air space inside the cups help the XCEL muffs achieve a respectable 26 NRR sound reduction rating. The new XCEL muffs also offer sound-activated compression, which automatically adjusts compression time based on noise level intensity and duration.

The omni-directional microphones have adjustable wind noise reduction. And there's more ways to customize your experience with the four listening modes selected by the soft-touch buttons on the control panel: Universal, Speech Clarity, High Frequency (this mode is meant to hear the lovely "ding" of steel ringing at long distances) and Power Boost. A voice prompt specifies the listening mode to the shooter when scrolling through the menu.

Competitive shooters will appreciate the power-saving auto shut-off function, which is programmable for two, four or six hours. There's also a low battery warning. Both XCEL models are powered by two AAA batteries included with purchase.

Both the XCEL 100 and the XCEL 500BT are shipping to retailers now. For more information or to order direct, please visit the Walker's website.