The new XS Sights Remington 870 +2 Magazine Tube Extension Kit allows for easy do-it-yourself installation. A lightweight magazine tube extension, the new kit increases the capacity of standard Remington 870 shotguns by two shotshells and provides room to mount additional tactical upgrades. Included in the box with the kit are a detent removal tool, a 45-inch Wolff 12-gauge extended spring and the +2 extension tube.
Made from hard-coat anodized 6061 aluminum, this one-piece tube is lightweight at around 1.5 pounds. The tip of the extension has wrench flats enabling an easier grip while attaching the tube. The flats also offer shooters the ability to use an adjustable wrench to get a snug fitment. Measuring six inches in length, the extension will not extend past a 20-inch barrel on a traditional four-round capacity shotgun tube.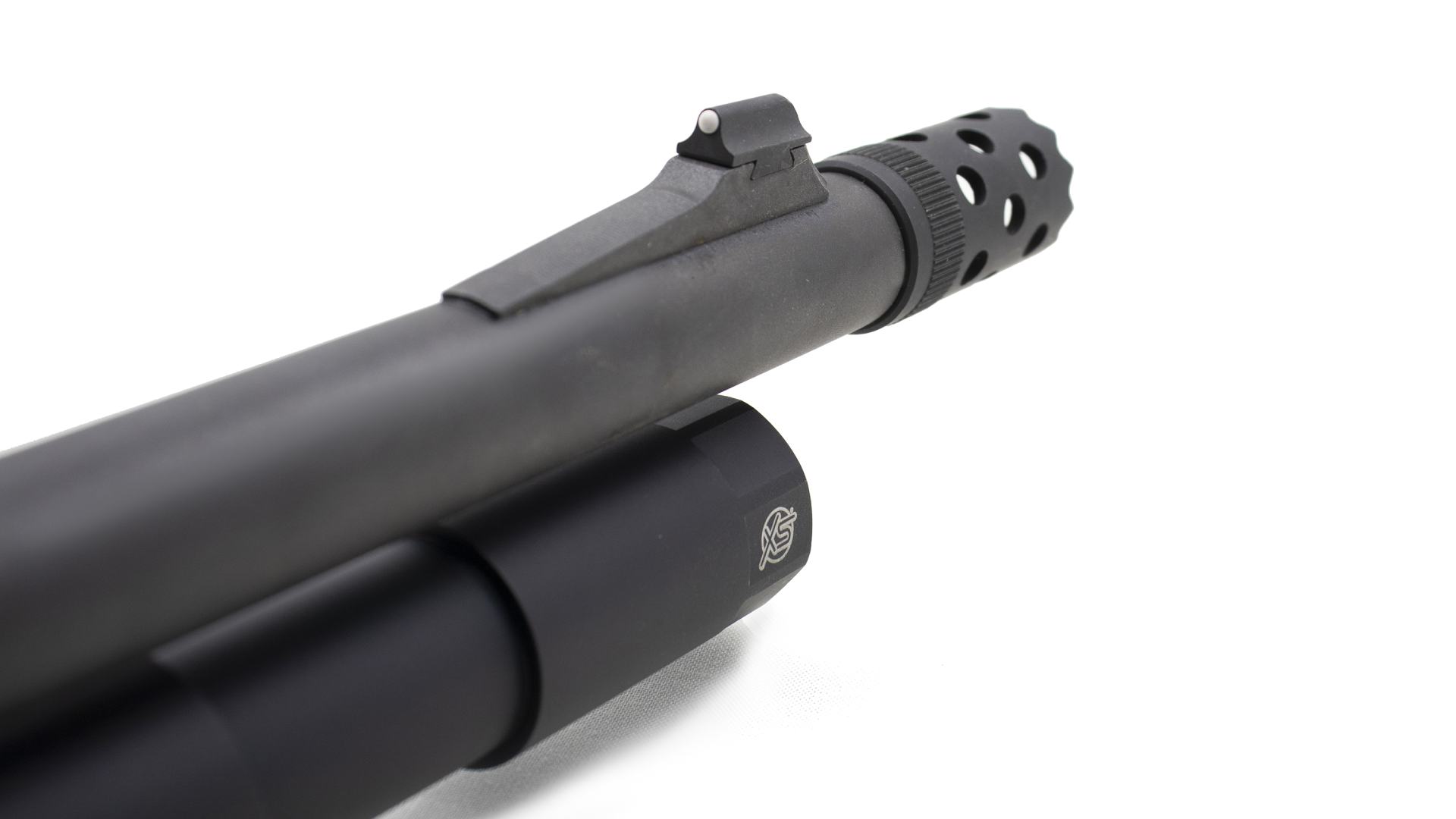 The tube is machined to accept standard barrel clamps for more support and to provide a sling attachment point. A short Picatinny rail can also be added to the clamp for mounting a tactical light or other preferred accessories. While built to work with the factory follower, aftermarket upgrades also work. Tested brands of clamps and followers include Vang Comp, Nordic Components and Wilson Combat.
Price for the XS Sights Remington 870 +2 Magazine Tube Extension Kit is $82.99. Learn more at xssights.com.
---
Read more:
Check Out The New Remington Ammunition Website