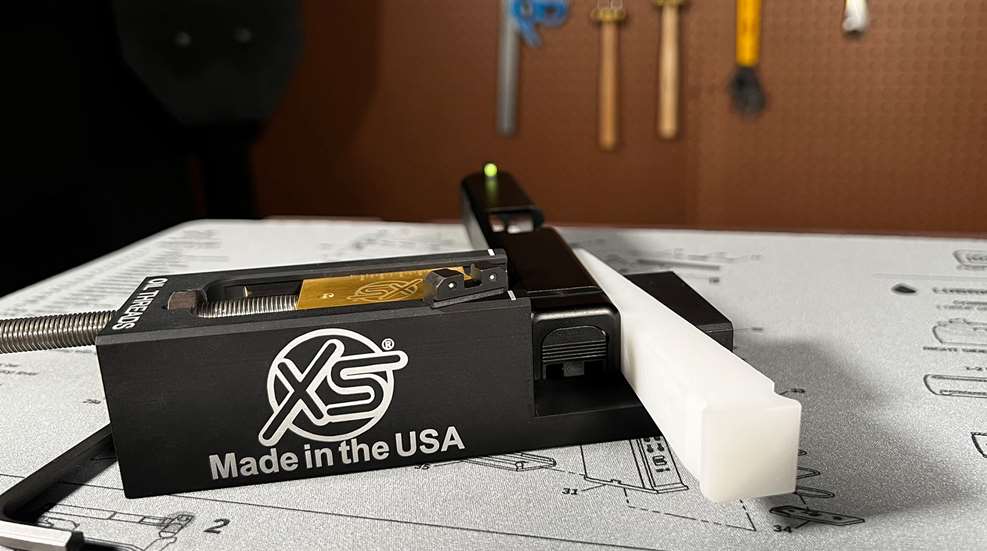 XS Sights has introduced two Inline Rear Sight Tools for Glock pistols called the DIY Series and GUNSMITH Series. The company says both new tools can reduce installation force by "up to 50 percent."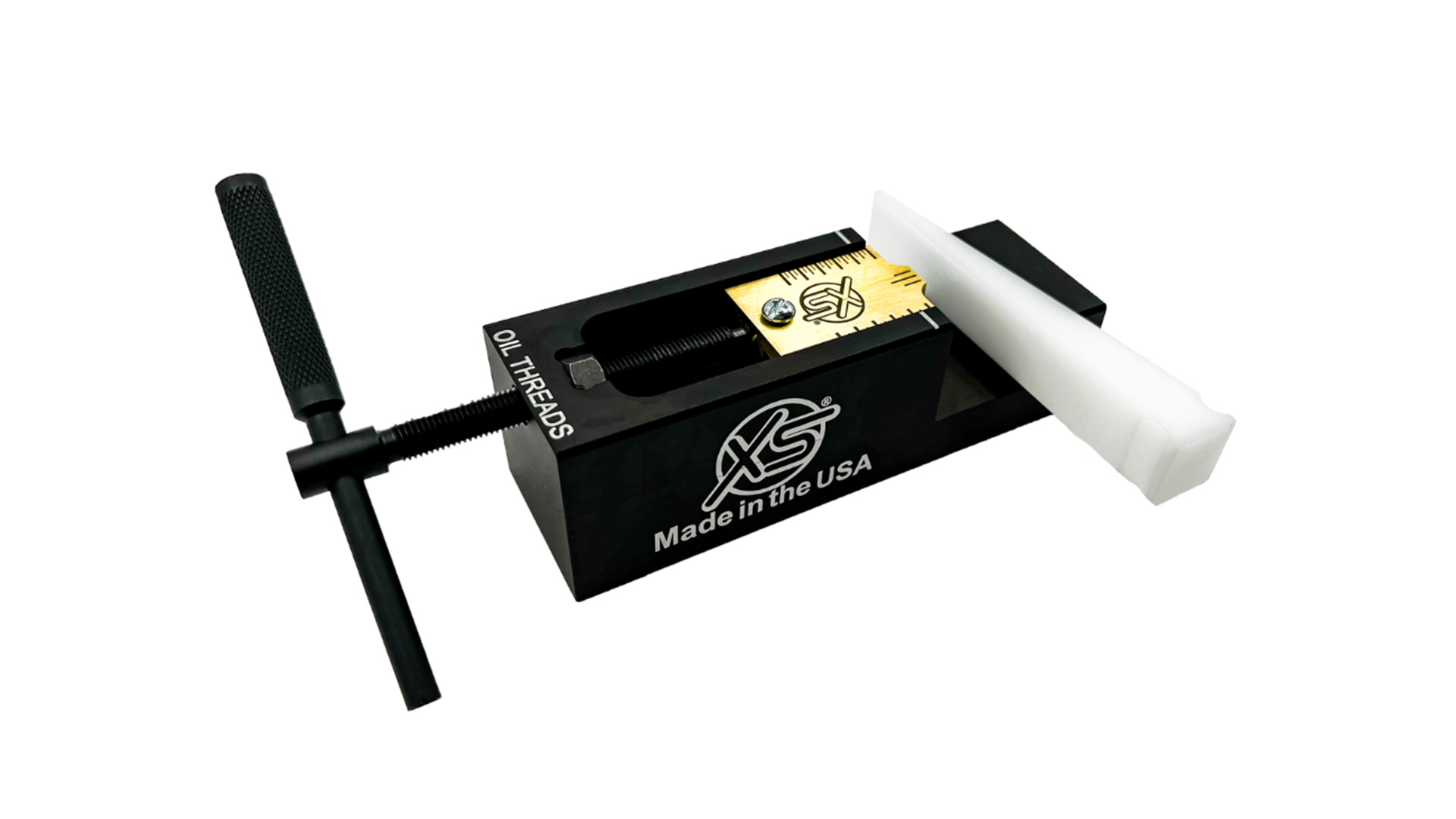 The unique open-top design of these tools simplifies visual alignment and viewing of the installation process, while the locking wedge feature makes it quick and easy to secure the slide. The tools include a non-marring brass bit to prevent scratching, along with a built-in centering scale for precision windage adjustments. The compact footprint of these sight pushers, which are made from lightweight aluminum, makes them ideal for the range or a workbench. Both tools work with all Glock generations and models, and can be used with suppressor-height sights, and even on Glock pistols equipped with red-dot sights without removing the optic.
The DIY Series Sight Pusher Install Kit for Glock ($150) allows users to complete a wide range of sight installs on all Glock slides, including optic/suppressor-height sights. An included Allen key is turned to move the pusher back and forth across the slide. When installing optic and suppressor-height sights on Glock MOS and aftermarket optic cut slides, the optic and factory plate cover must be installed before mounting the tool on the slide. (No plate cover necessary with the GUNSMITH Series.)
Instead of an Allen key to move the rear slide, the GUNSMITH Series tool ($200) comes with a T-handle for more leverage and easier turning to slide the rear sight. The handle doubles as a front sight tool. Both it and the tool bolt are equipped with magnets. The magnet in the bolt head secures the multi-function T-handle while installing rear sights. During the installation of front sights, the magnetic hex bit securely holds the Glock front sight's screw in place.
Learn more at xssights.com.