XS Sights has introduced new R3D 2.0 tritium night sights, the second-generation of R3D notch and post tritium sights.
The company said the new sights are "engineered to give gun owners a brighter, stronger set of self-defense sights that are even easier to install than the original models and built to withstand years of EDC use and abuse."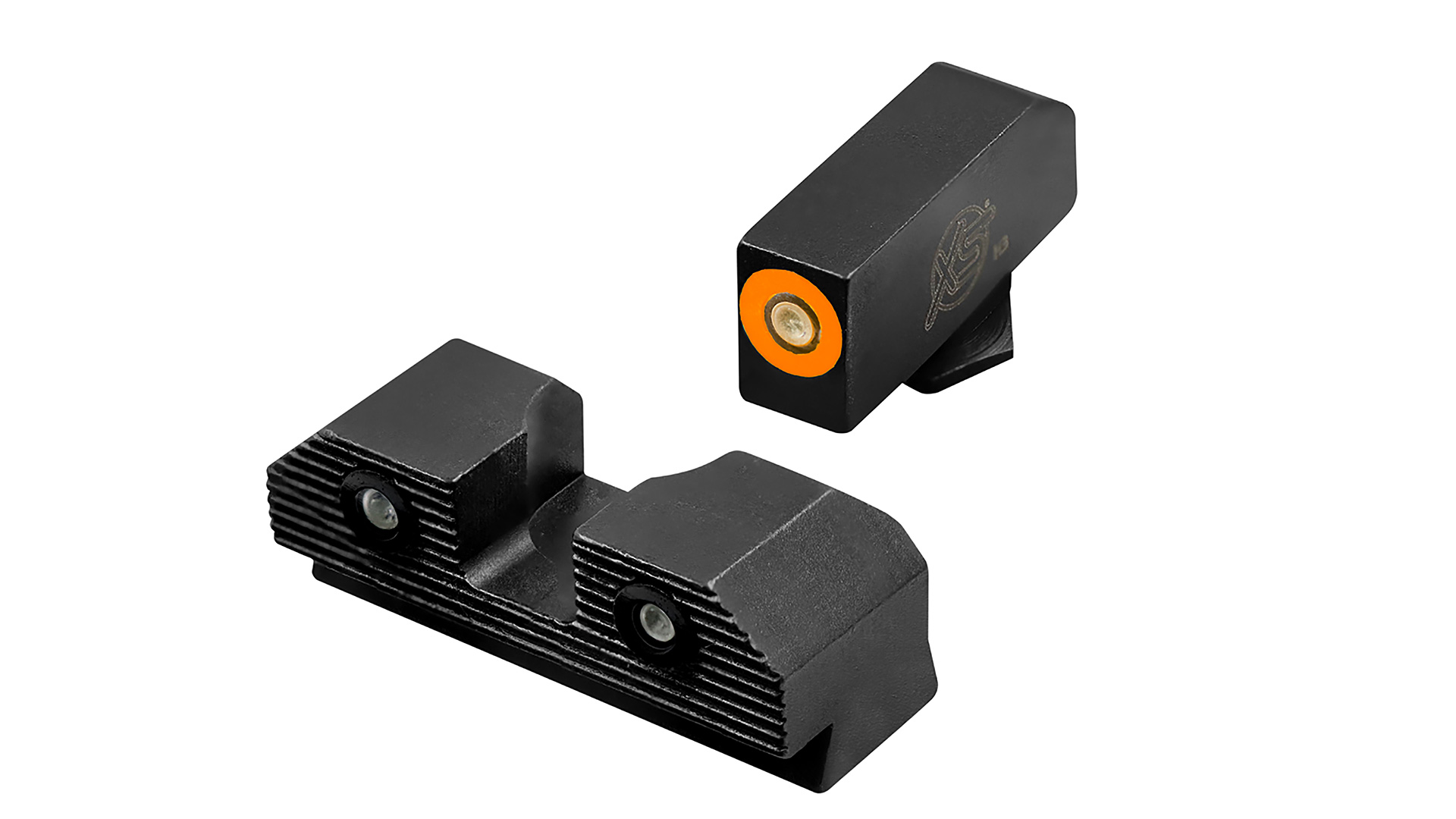 Designed to drive focus downrange, the new R3D 2.0 sights sport two rear tritium dots that are bigger and brighter than those in the original R3D. The new sights also include a PVC ring surrounding the rear sight lamps for a more defined edge to improve sight picture and further differentiate the front dot from the rear sight lamps. The rear sight is also blacked out and serrated to reduce glare. When paired with the high-contrast, orange or green dual-illuminated photoluminescent Glow Dot front sight with a tritium vial, the R3D 2.0 provides more visible indexing for precision alignment. This front sight is wider than many on the market at 0.145 inch, and its Glow Dot activates after absorbing ambient light to glow in low light while the tritium lamp is self-luminous, glowing in low or no light for 12 years.
In addition, XS Sights has paired a crush zone with a lead-in edge to reduce the force needed for installation by up to 50 percent. The directional lead allows the sight to be pressed more than one-third of the way through the slide's dovetail before making full contact. After full contact is made between the sight wall and dovetail, the crush zone begins to collapse, simplifying the process. The new sights also have a black nitride finish with double the corrosion resistance of the original black oxide surface treatment.
The new R3D 2.0 sights are currently available for all Glock pistols (standard height and suppressor height), as well as the following Smith & Wesson pistols:
M&P/M&P 2.0 Standard Models (Novak style rear sight) – Standard height
M&P/M&P2.0 C.O.R.E. (optics ready) – Standard height and suppressor height
Shield/Shield 2.0/Shield Plus/Shield OR/Equalizer – Standard height
Retail price is $131.99 to $142.99. Go to xssights.com.