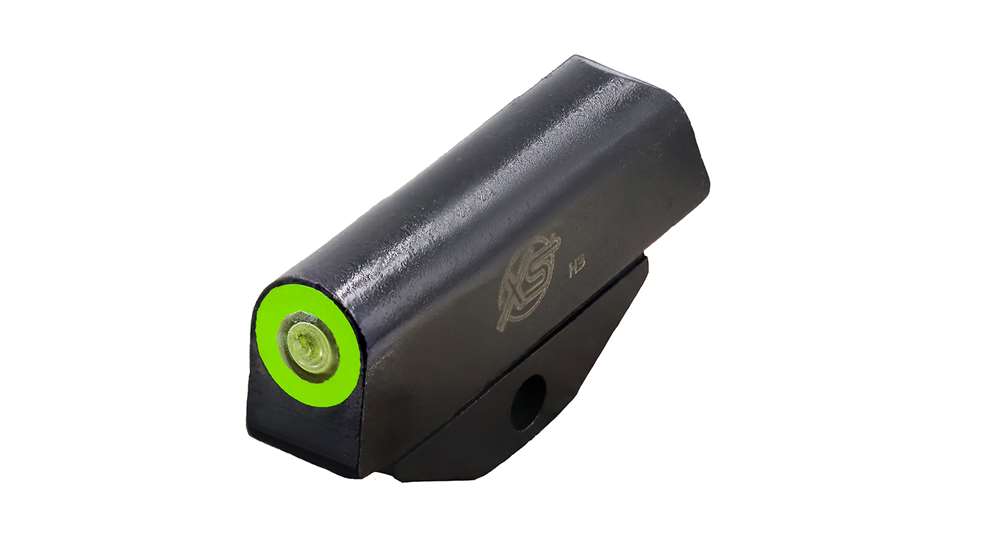 Owners of Taurus 856 and 605 revolvers seeking an upgrade can now look to the XS Sights Standard Dot Night Sights (MSRP: $73). Designed for personal defense, Standard Dot sights include a tritium-powered front sight surrounded by a photo-luminescent orange (or green) glow dot that absorbs ambient light and glows in low light to provide dual illumination.
The convex dot's additional surface area increases light absorption, intensifying the charge of the Glow Dot. The high visibility sight aids faster and more accurate target acquisition, especially for those with aging eyes or deteriorating vision.
XS Standard Dot sights for the Taurus 856 and 605 revolvers fit guns with a factory pinned in front sight. The XS Sights replacement sight is pre-drilled for the retention pin, making do-it-yourself installation at home a simple process.
"The increased visibility gained by upgrading from factory sights to XS Standard Dot sights makes it easier to get on target faster, and the sights are really easy to install at home," Addison Monroe, marketing manager at XS Sights said.
All XS Sights are CNC machined from solid steel bar stock at XS Sights's in-house machine shop in Fort Worth, Texas. The company designs, machines and performs its own tritium insertion. Go to xssights.com.