Shooting accurately at targets while in a still position can be difficult. Add skiing at top speeds to get to the shooting area, then dropping into the prone position or taking a knee, and you get the sport of biathlon. You may think you're seeing the same woman compete twice if you tune in to watch
International biathlon
matches, because both of the Barnes twins from Colorado often make the top cuts in world cup competitions. These two identical twins have been competing on an international level in biathlon for many years.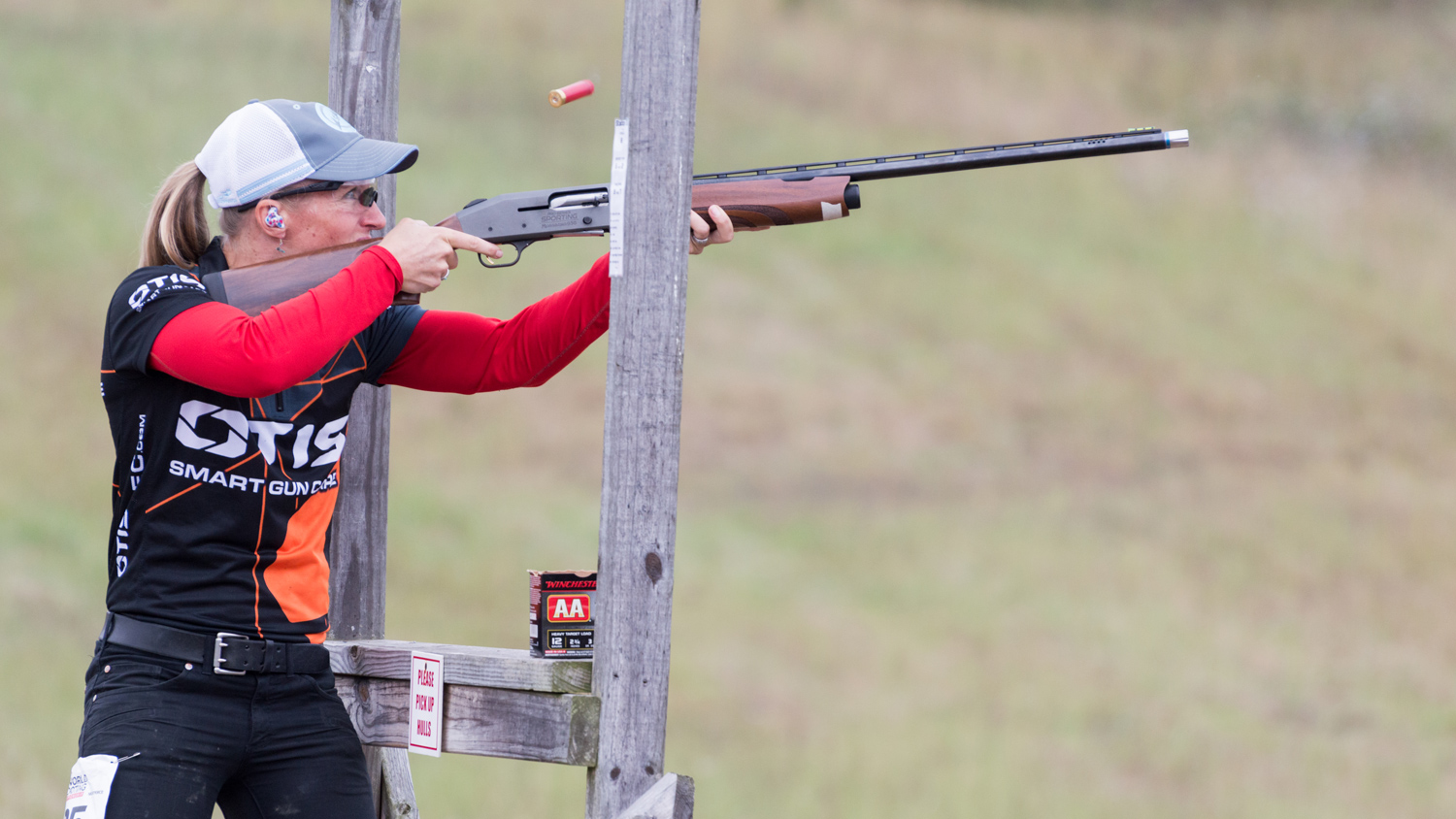 Sponsored by
Advanced Technology International
(ATI),
Otis Technology
and
Smith Elite
, the women shoot .22-caliber biathlon-style rifles, with barreled actions by Anschütz and customized stocks. Because of the nature of the competition, the women's range bags are Adidas backpacks. And what do they pack in their bags?
Extra clothes, sealskinz waterproof socks and gloves
Smith Elite Optics shooting glasses for protection and anti-fog characteristics
Thermoses with hot chocolate or tea
Passports (for doping control issues)
Lapua ammunition, made for cold weather shooting
Extra magazines, because it is more efficient during training to carry loaded magazines than to stand in the cold loading them
Multi-tools, for tightening carrying harnesses
Extra firing pins and firing pin changing tools
Otis Gun cleaning kits
Dermatone (to guard against frost bite)
Learn more about the twin biathletes at
www.twinbiathletes.com
.