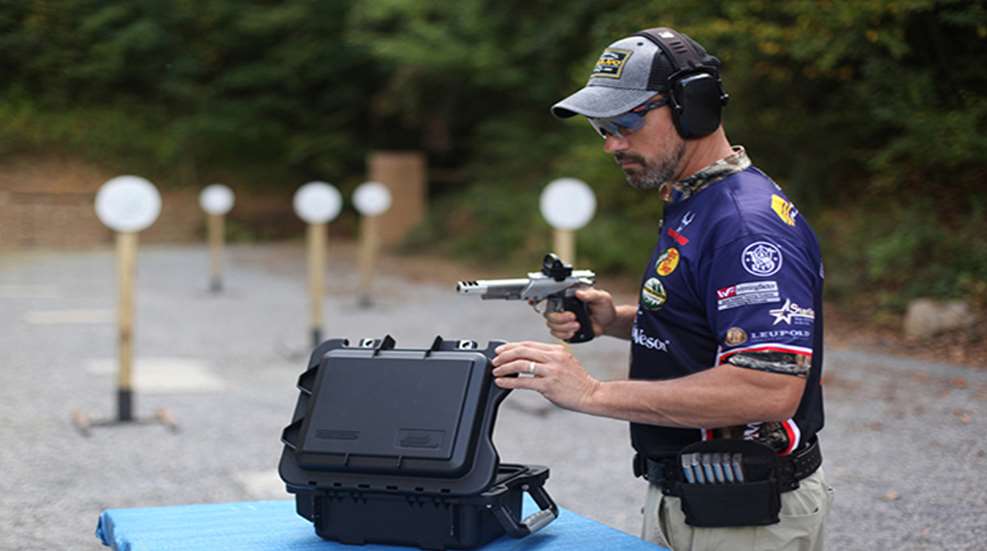 In 2015, Plano proudly introduced the Field Locker Mil-Spec Case Series; considered to be one of the finest firearms cases ever engineered. The robust series consisted of two pistol models, two long-gun models and a tactical model. These cases were engineered and constructed to meet or exceed the exacting requirements of the U.S. military and law enforcement. Specifically, each of these five cases were certified by an accredited test facility as meeting military specifications for immersion, dust, vibration and transit drop per MIL-STD-810G.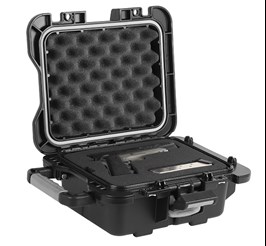 For 2016, Plano announces the addition of the new Plano Field Locker Medium Pistol Case to the acclaimed Field Locker line, providing a lighter and more compact partner to the existing Large and Extra-Large Field Locker Pistol Cases.

With exterior dimensions of 13.24"x11.15"x6.375" and interior dimensions of 10"x8"x5.75", the Field Locker Medium Pistol Case is just right for secure storage and transport of almost any single pistol—with room to spare for extra magazines. It also makes a great field or travel case for DSLR camera gear or any other small piece of equipment worthy of premium, worry-free protection. A pluck foam interior allows a customized fit to a specific firearm, accessories or other valuable equipment.

Like all other cases in the Field Locker Mil-Spec line, the Field Locker Medium Pistol Case sports an extreme-duty reinforced shell with premium componentry. A wide, heavy-duty, draw-down latch turns this case into a veritable vault when closed, sealing top and bottom sections closed around a thick Dri-Loc gasket. The case "breathes" through a high-performance Pressure Release Valve, which equalizes pressure divergence caused by altitude or temperature. A pair of stainless steel-reinforced padlock hasps guards contents from curious kids and crooks, while providing top-tier security during air travel. Easy handling and transport comes courtesy of an over-molded, heavy-duty, swiveling handle.

MSRP $69.99. Learn more at www.planomolding.com.