Walther rocked the action pistol world with the Q5 Match, a gun immediately embraced by competitors and so seemingly flawless that it begged the question of whether it could be improved upon. The answer may well be no, as far as the limits of the material from which it is fabricated polymer. So, what did the company do to satisfy its own impulse to innovate? It changed the frame material.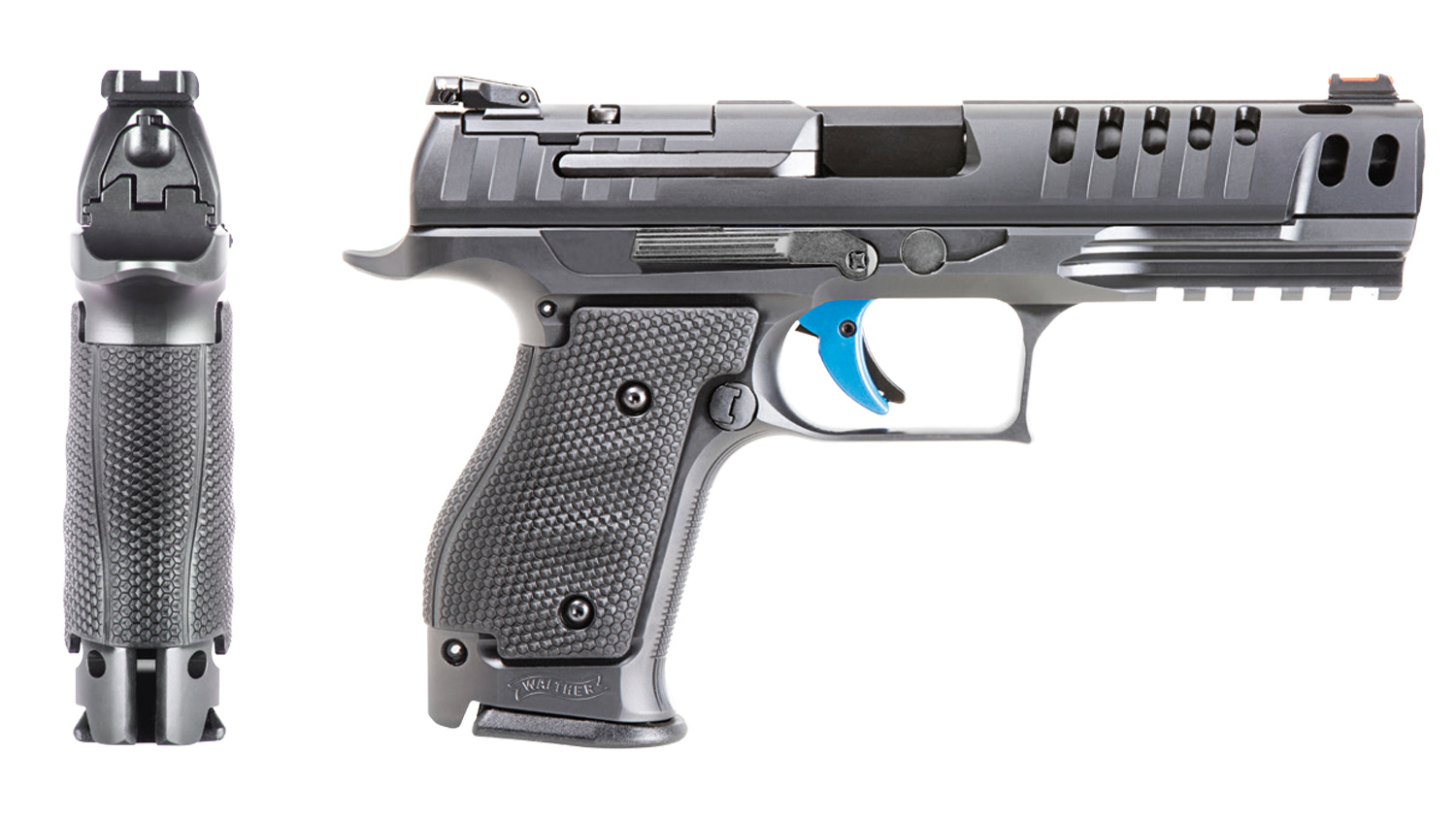 Walther has just introduced the Q5 Match SF (Steel Frame). It's simply the Q5 with a steel frame, but for competitors, that simple distinction has serious positive repercussions. MSRP for the Walther Q5 Match SF begins at $1,499.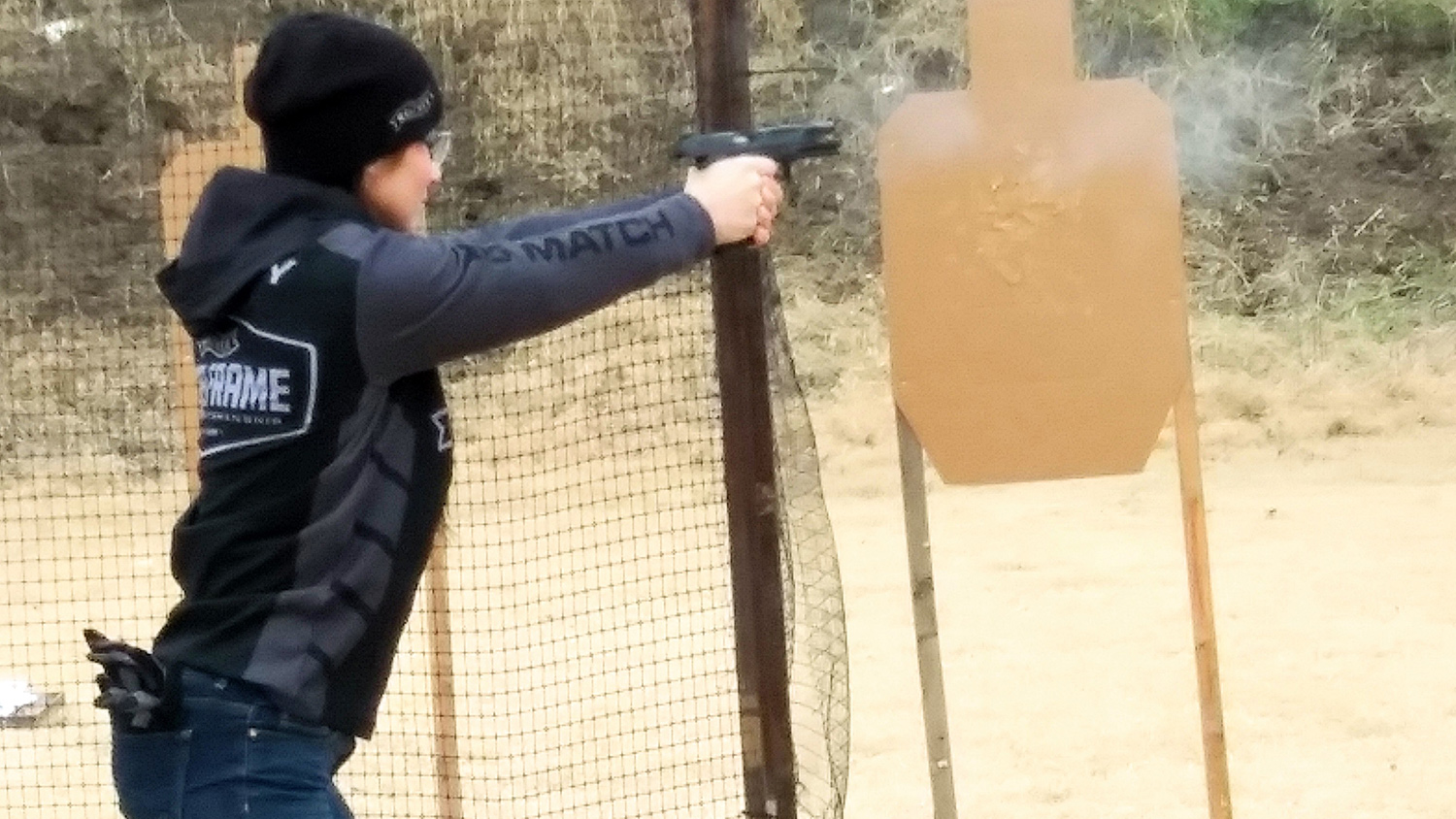 Though polymer works well in pistols, there are some inherent advantages to steel that polymer simply can't replicate. Foremost may be weight. Though Walther engineers attempted adding weight to the polymer frame, the weight and weight distribution of steel could not be satisfactorily approximated. The steel frame's weight reduces felt recoil and muzzle rise, making for a steadier pistol and rapid follow-up shots. Testing the Q5 Match SF, Walther pro Michal Riha found that it reduced his split times 46 percent. At a recent unveiling of the pistol in Tulsa, OK, Walther shooters generated hits on steel so fast that it sounded as though they were firing machine pistols.

The gun requires very little familiarization (read the manual, of course), and feels substantive but well-balanced. In addition to the mass of the steel, the extended dustcover (with rail) and beavertail help lever the gun back down, getting you back on target fast. Also, the grips are instantly comfortable for a wide range of hand sizes. Though a lot of competitors like to customize the texture of their grips for best purchase, that really didn't feel like an urgent need with the Q5 Match SF.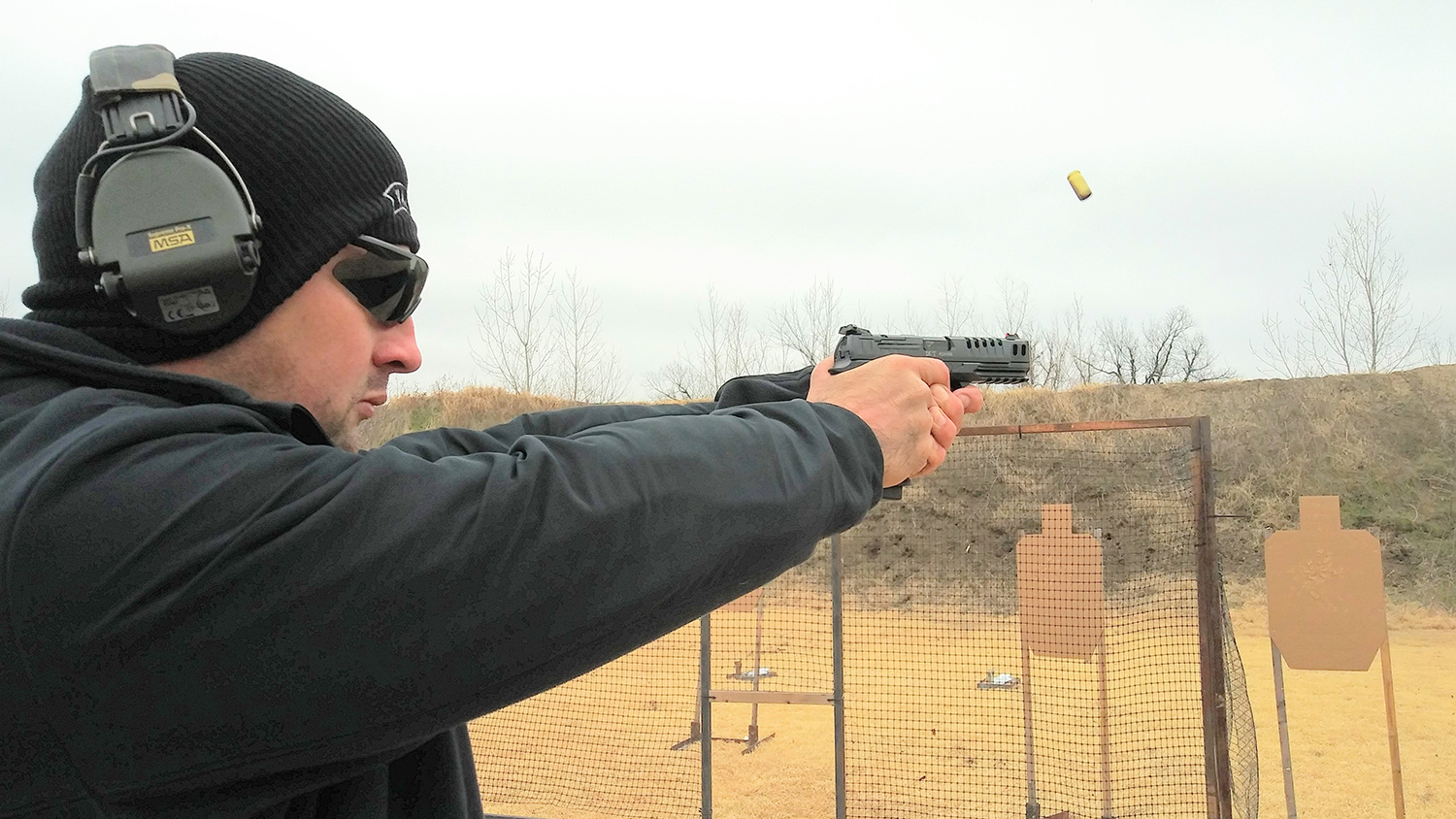 As for the trigger, Walthers have a reputation as the best out-of-the-box factory bang switches of any striker-fired polymer pistols. The new gun may be steel, but it does nothing to lessen the reputation of Walther triggers.

The company says that the Q5 Match SF, which is machined entirely in Ulm, is merely the beginning in a line of steel-frame pistols for competition, duty and self-defense. Already the company is supporting the Q5 Match (both polymer and steel) by offering a line of accessories including a mag well, extended base pads and spring kits.

If subsequent products are anything like the Q5 Match SF, a lot of shooters will be rocking Walthers in the near future.

Learn more at www.waltherarms.com.