by
posted on March 1, 2019
Support NRA Shooting Sports USA
DONATE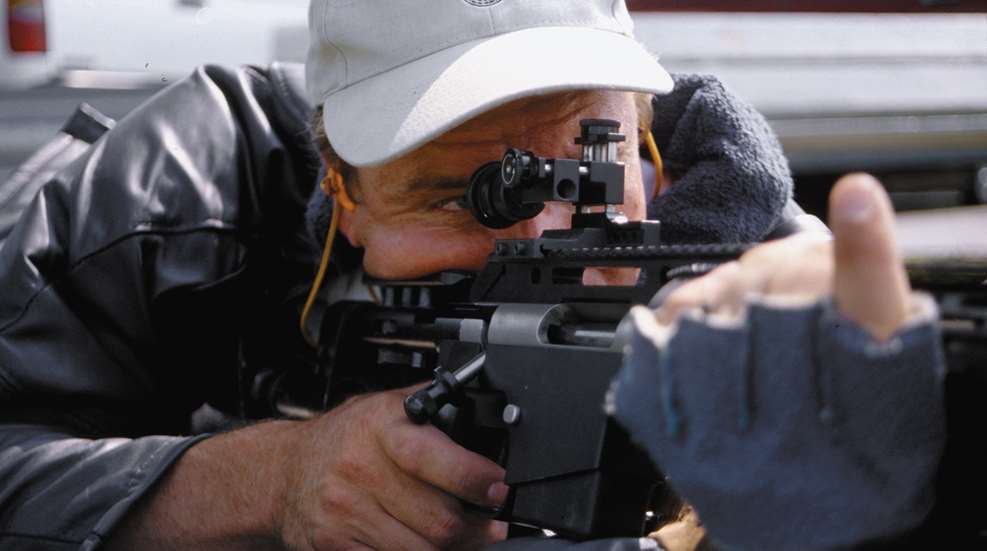 The National Matches have been held for more than a century, but how much do you really know about these shooting sports and their venue? Take our 10-question quiz to find out. Be careful, though, you just might learn something new. The answers are at the end of the quiz, but don't peek ahead—we'll know!


 Camp Perry is located in what state?

 Michigan
 New York
 Ohio
 Pennsylvania
 Camp Perry sits along the shoreline of what Great Lake?

 Lake Erie
 Lake Huron
 Lake Michigan
 Lake Ontario
 Lake Superior
 The National Matches take place annually at what time of year?

 Spring
 Summer
 Fall
 Winter
 The Civilian Marksmanship Program maintains two state-of-the-art air gun ranges, one of which is located at Camp Perry. Where is the other one located?

 Anniston, Alabama
 World Shooting Complex, Illinois
 NRA Whittington Center, New Mexico
 Jackalope, Texas
 Small Arms Firing Schools are always a part of the National Matches at Camp Perry; which type of firearms instruction is offered?

 Handgun
 Rifle
 Shotgun
 All of the above
 The National Matches are open to what group of shooters?

 Youth
 Civilian
 Military
 Law Enforcement
 All of the above
 The National Matches are open to spectators: true or false?

 True
 False
 The National Team Infantry Trophy Match is also known as what?

 Cattle Battle
 Seattle Battle
 Rattle Battle
 None of the above
 A poplar vintage rifle fired at the National Matches during various competitions is the M1 Garand; what type of action does this rifle have?

 Fully-automatic
 Semi-automatic
 Bolt-action
 Pump-action
 As a shooter, what is the best way to become good enough to compete at the National Matches?

 Practice!
 Practice!
 Practice!
 All of the above
---
Answers:
 c.  Ohio
 a.  Lake Erie
 b.  Summer
 a.  Anniston, Alabama
 a.  Handgun and b. Rifle
 e.  All of the above
 a.  True
 c.  Rattle Battle
 b.  Semi-Automatic
 a., b., c. or d.  Practice!
---
Score Card:
0 to 5 answers correct: Keep Shooting.
6 to 8 answers correct: Well Done.
9 to 10 answers correct: Top Gun!
---
More quizzes: