Shooting glasses manufacturer Ranger, based in Randolph, Mass., released a new product line last year aimed at the recreational shooting market, specifically beginners. The Duster model is a bit of a departure for Ranger, a leading player today in the competition shooting glasses arena. The new Duster model comes in four variations and is modern and attractive from a price point perspective, as well as optically effective, according to Ranger's General Manager, Sarah Dacko.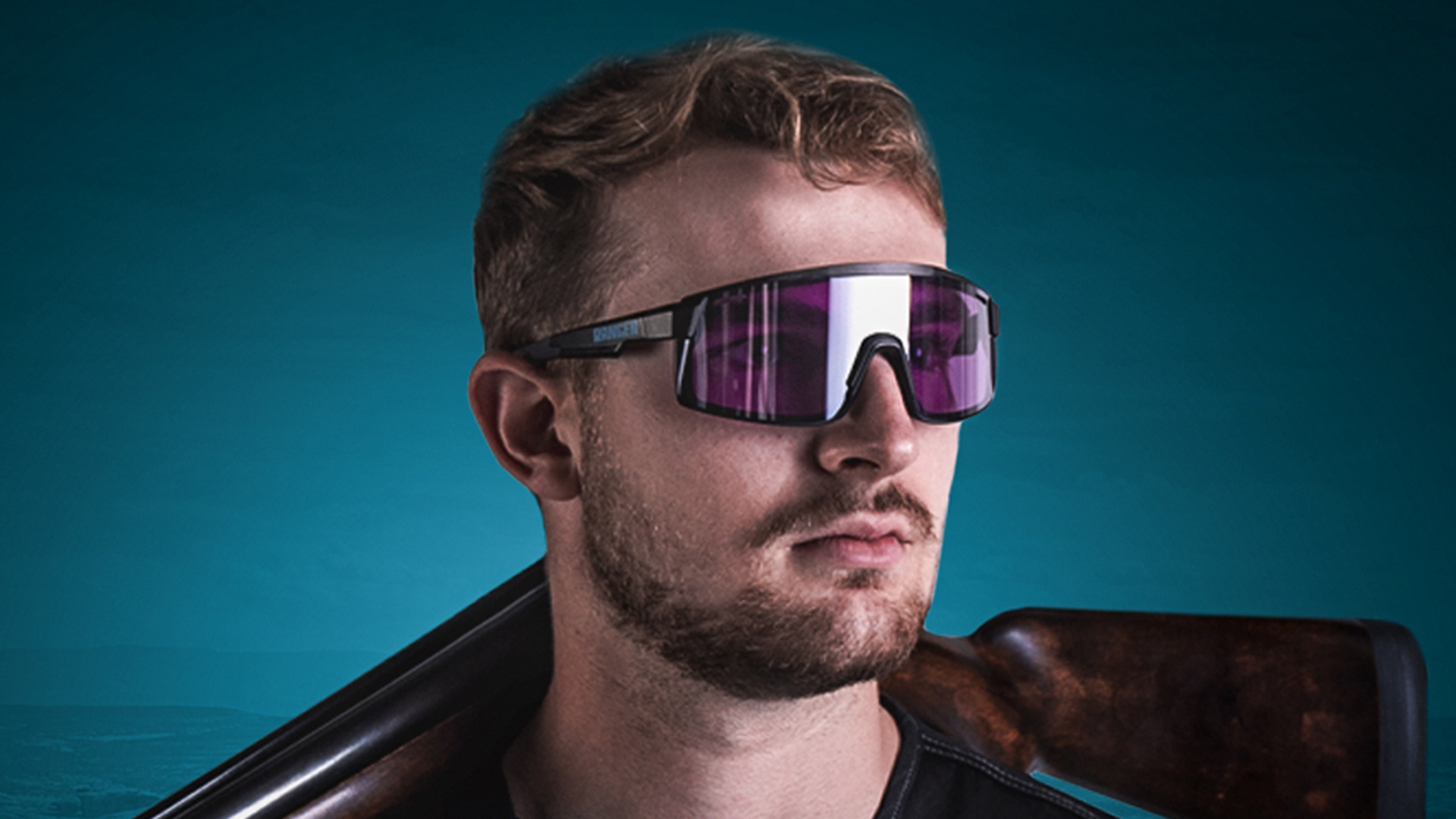 Ask any shooting club manager, and you are likely to hear the that the fastest growing segment in clay target shoot sports is the youth shooter. Suitable options for shooting glasses geared towards this sector of the market have been few and far between.
"The Duster is a model that we decided we wanted to create, based on our target customer, the beginning shooter," Dacko said. "We wanted to take what we know of our Claysight lens color technology, and couple that with a modern style that we know is attractive to shooters today, and create a shooting frame that fits both their style needs and their shooting needs."
There are four Duster variations, all of which are anchored by a shield-style, one-piece, non-interchangeable polycarbonate lens for an uninterrupted field of view, coupled with a one-size-fits-all, lightweight plastic TR90 frame that will suit the style-conscious youth of today. Built-in air vents are to combat lens fogging, and Ranger's ultra-grip rubber nose and temple tips keep the glasses from sliding down your face.
Dreaming up a brand-new model was an all-hands-on-deck sort of thing for Ranger. Dacko, herself an avid shooter, brought her formidable knowledge of the clay shooting world to the table. Also lending their expertise was a crack new product team with a solid understanding of the current trends and market for the exact target customer. Additionally, there was feedback from Ranger brand ambassadors such as Austin Cosper and Cade Faetche, both part of the age group for that target audience.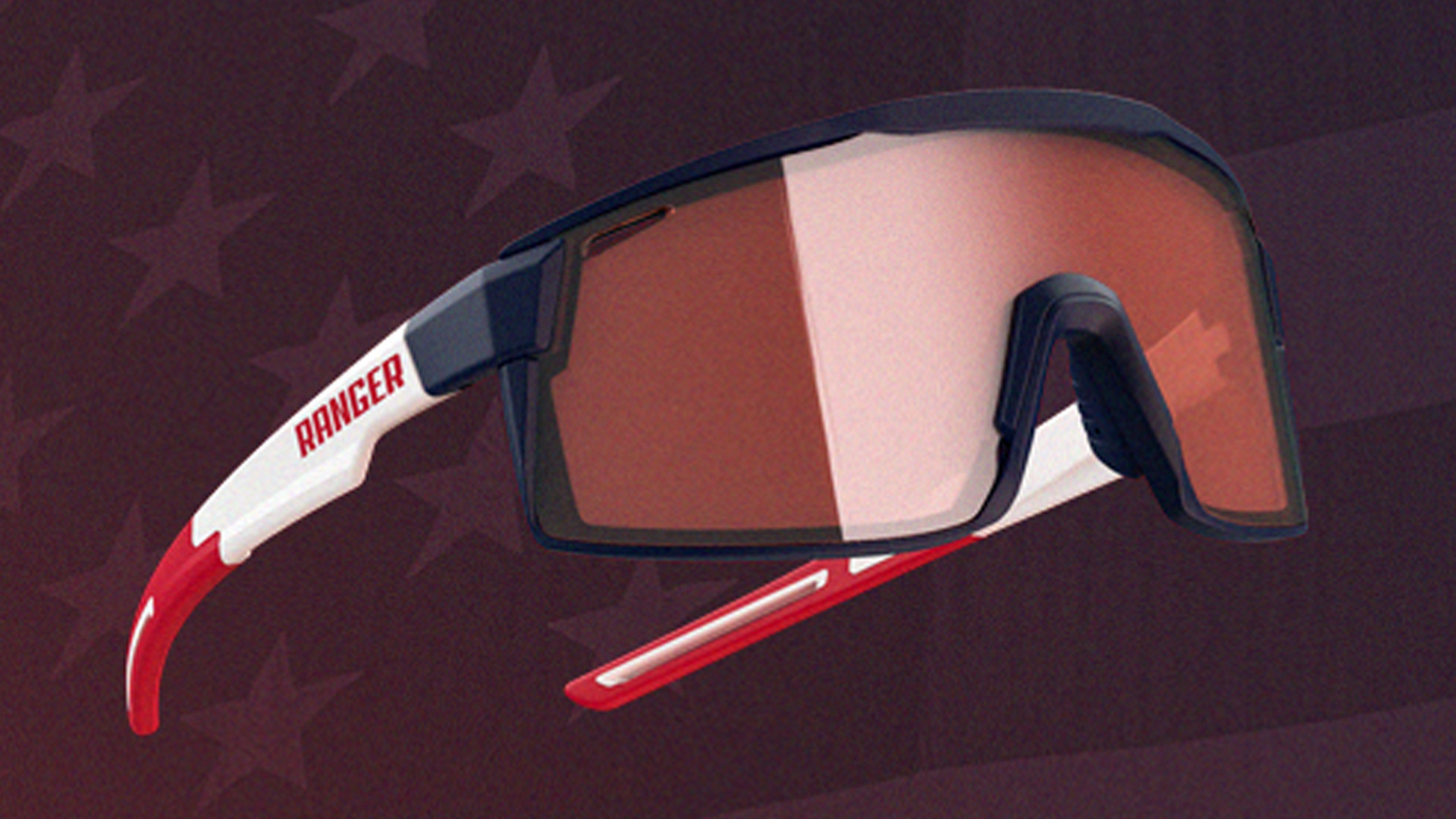 Dacko said that when it comes to recreational shooters, the kids, parents, and even sometimes team coaches don't know what glasses to start a shooter out in. For better or worse, a coach will often recommend a yellow or orange lens, not necessarily because they are the best choice for a given light condition, but because they are a familiar choice. Ranger, with decades of shooting optics experience, is counting on customers to trust the company to help make the decision for them, and that's why Ranger put three best-selling colors into the Duster model.
As mentioned, Ranger's Duster shooting glasses are available in four variants: the Dark Knight, Miami Lights, Green Monster and Stars and Stripes.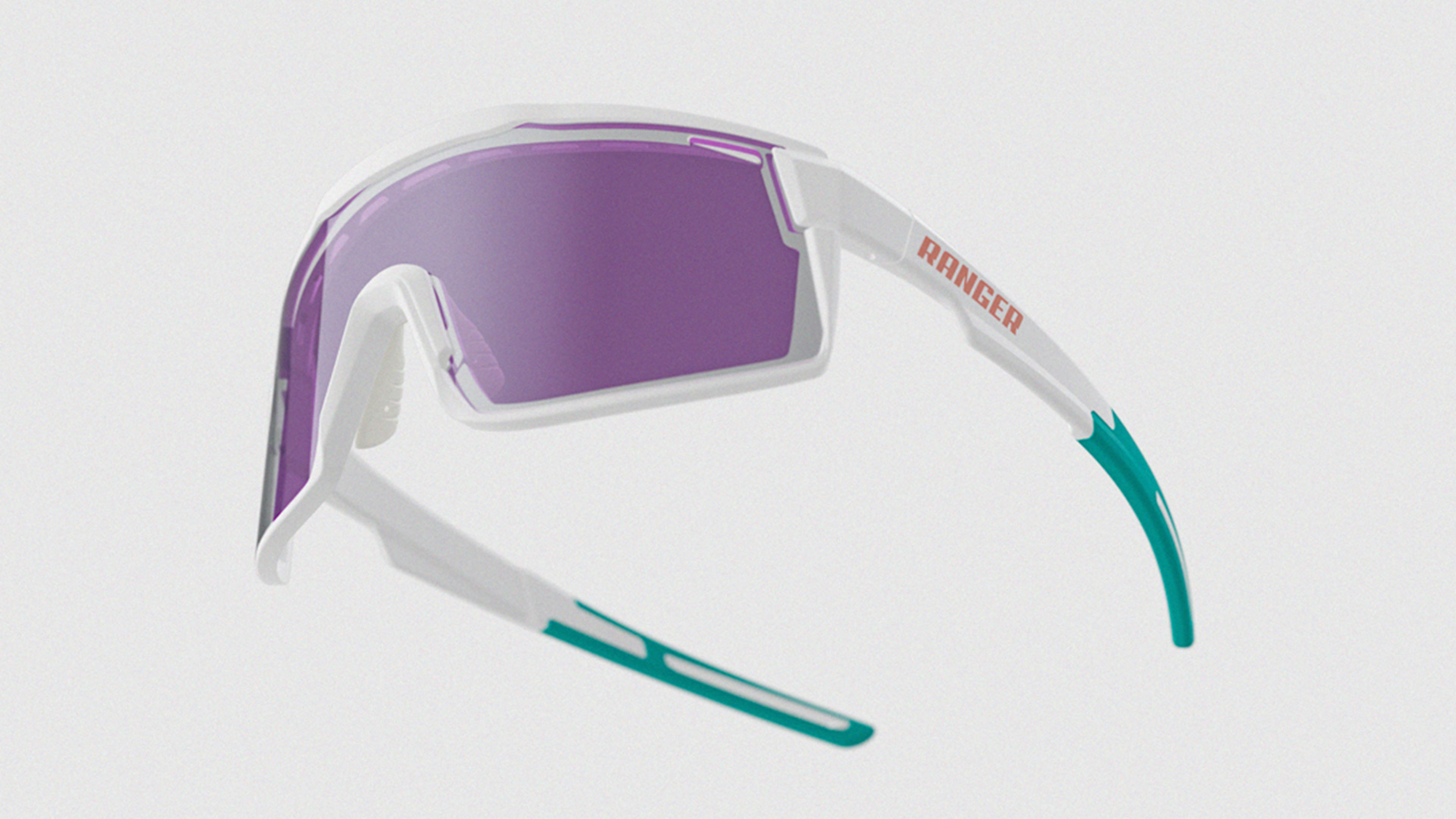 The Dark Knight sports a matte black frame with blue accents and a Flash Purple lens, which provides the same visual as the higher end dark purple lenses of Ranger's more expensive competition line glasses.
Miami Lights also features the Flash Purple lens, along with a white frame with teal colored accents.
The Green Monster, a nod to the Boston area company's hometown baseball stadium's infamous left field wall, has a forest green frame with lime green accents and a flash yellow lens.
The Stars and Stripes, with its unabashed Americana vibe, has a red, white and blue frame and a Flash Red lens.
So what lighting conditions are the different Duster lens variations best for? "The Dark Knight and the Miami Lights both have the Flash Purple lenses, so they're best suited for the brightest situations," Dacko said. "The Stars and Stripes has the Flash Red lens, which is also good for bright conditions, but being a medium light level lens, it's also good for cloudy and partly cloudy conditions. As for the Green Monster, it has the Flash Yellow lens, which is good for low light conditions—such as partly cloudy, rainy, dusk and the 'grey time' conditions."
Ranger has a wide range of styles and lenses for those shooters who graduate to more serious competitive shooting. Pro-level brand ambassadors often tout the company's frame designs and optical expertise. "Again, here we were targeting that youth and novice shooter, but a little bit of a different group—recreational shooters," Dacko explained. "The one that are shooting with dad and grandpa on the weekends at the gun club. The people who never even see a competition. We want to introduce that segment of the shooting public to the Duster, which is at an affordable price point. If they really like the sport, become more serious and start competing, Ranger has many other options to explore."
She wouldn't give away all the secrets, but Dacko said that Ranger definitely has some exciting collaborations lined up in the near future. Stay tuned for something new in 2023, along with some "aggressive plans" during the next few years for clay target shooters.
Dusters sell for $109 per pair and are available online, or you can use the online store locator to find a Ranger dealer near you. The Ranger website is also a great way to sign up for new product news. Go to reranger.com.