Ammunition reloading equipment manufacturer RCBS is celebrating its anniversary this year, marking eight decades of equipping handloaders with American-made reloading gear.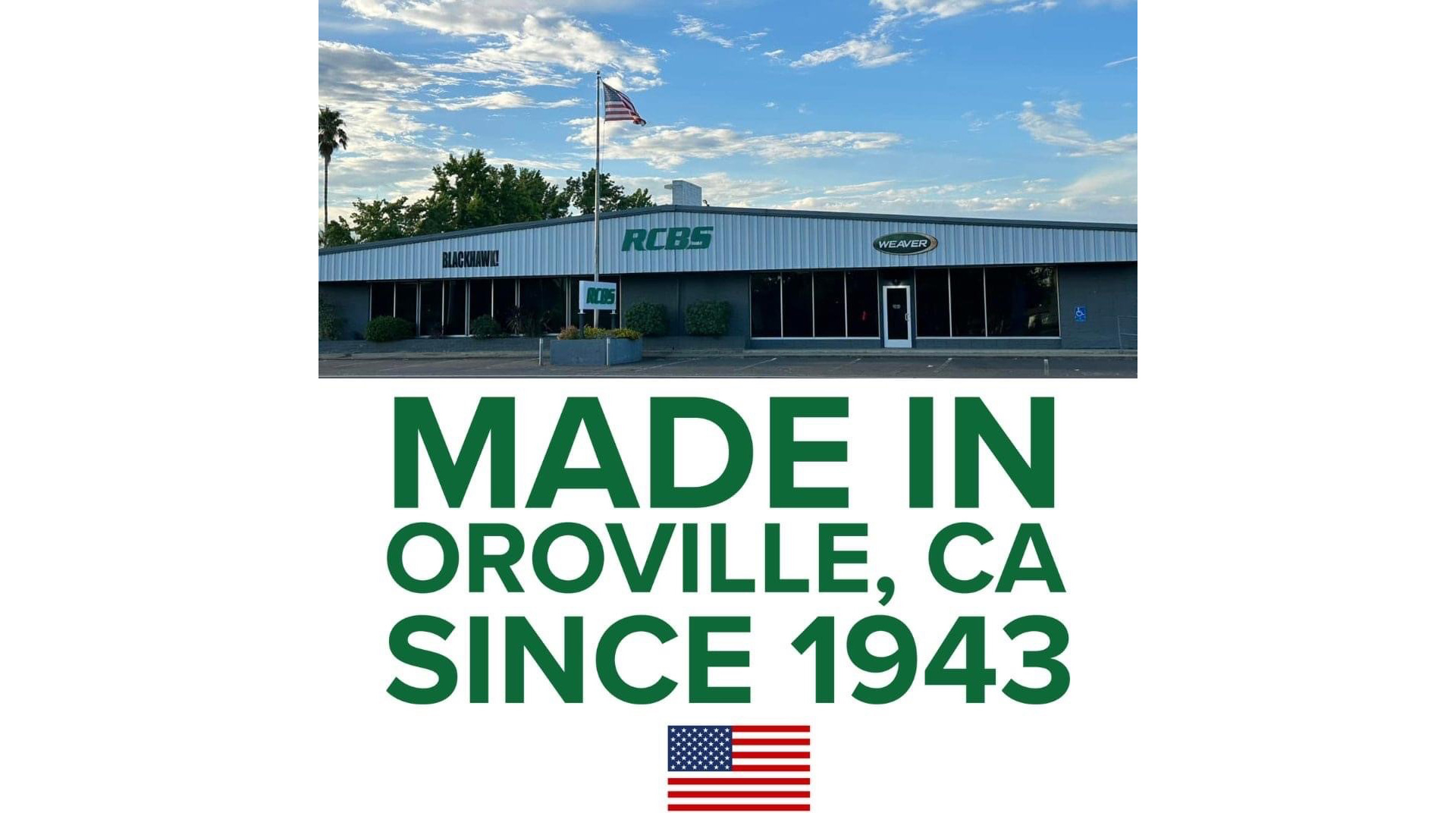 The RCBS story began in 1943 in the backroom of Fred T. Huntington's father's laundry and dry-cleaning business in Oroville, California. A dedicated shooter, Huntington sought to make his own high-quality .22 caliber bullets for shooting local varmints known as rock chucks. He designed and crafted his own "Rock Chuck Bullet Swage" dies, the name later shortened to RCBS.
In the decades following becoming a business, RCBS rapidly grew from a small shop into the nation's leading maker of reloading equipment. Now using state-of-the-art equipment in large manufacturing facilities, RCBS has stayed near its roots in Oroville.
"After 80 years of operation, RCBS is still delivering top quality reloading products backed by world class customer service," Justin Smith, product line manager for RCBS said. "The brand has never lost the essence that Fred championed back in 1943 and the men and women in Oroville today truly do bleed green. You'll be hard pressed to find another group who cares more about the quality of products they produce and the consumers who depend on them."
Product manager and research and development engineer, Steve Koch, has witnessed RCBS meteoric rise firsthand. He's been with the company for more than half its lifetime, and knows personally how passionate the employees are in Oroville.
"Wow, 80 years, a lot has changed. I'm proud to say that I've spent 45 years at this great establishment," Koch said. "Everyone is extremely proud of what we have here in Oroville. The pride and dedication of the people that produce, assemble and package the finest reloading equipment in the world is the key to our success. Quality is the RCBS motto, and we will continue to ensure we provide our customers with the finest reloading equipment possible."
In honor of the brand's 80th anniversary, RCBS will soon be introducing a limited-edition Summit single stage reloading press. The American-made press will sport a special red, white and blue design, and will be limited to only 1,000 pieces. Stay tuned for more information regarding the upcoming release date.
Learn more about the RCBS 80th anniversary celebration at rcbs.com.