The seventh F-Class Mid-Range (MR) Nationals were shot in September at the NRA Whittington Center in Raton, NM. For MR, all shooting is at 600 yards. The match was attended by 105 F/O and 58 F/TR competitors. Conditions were a bit more challenging than last year and the scores reflected that. The big surprise was F/O shooter John Myers did not win for the first time in five years. A new face has appeared on the F-Class scene, but more on that later.
The opening day had fairly mild winds for Raton and three 600 cleans were fired in F/O. Tim Vaught took the top spot with a 600-45X followed by Will McCloskey's tie-breaking 600-43X and Ken Dickerman's 600-43X. In F/TR, Carl Matthews had notched the high score with 597-24X.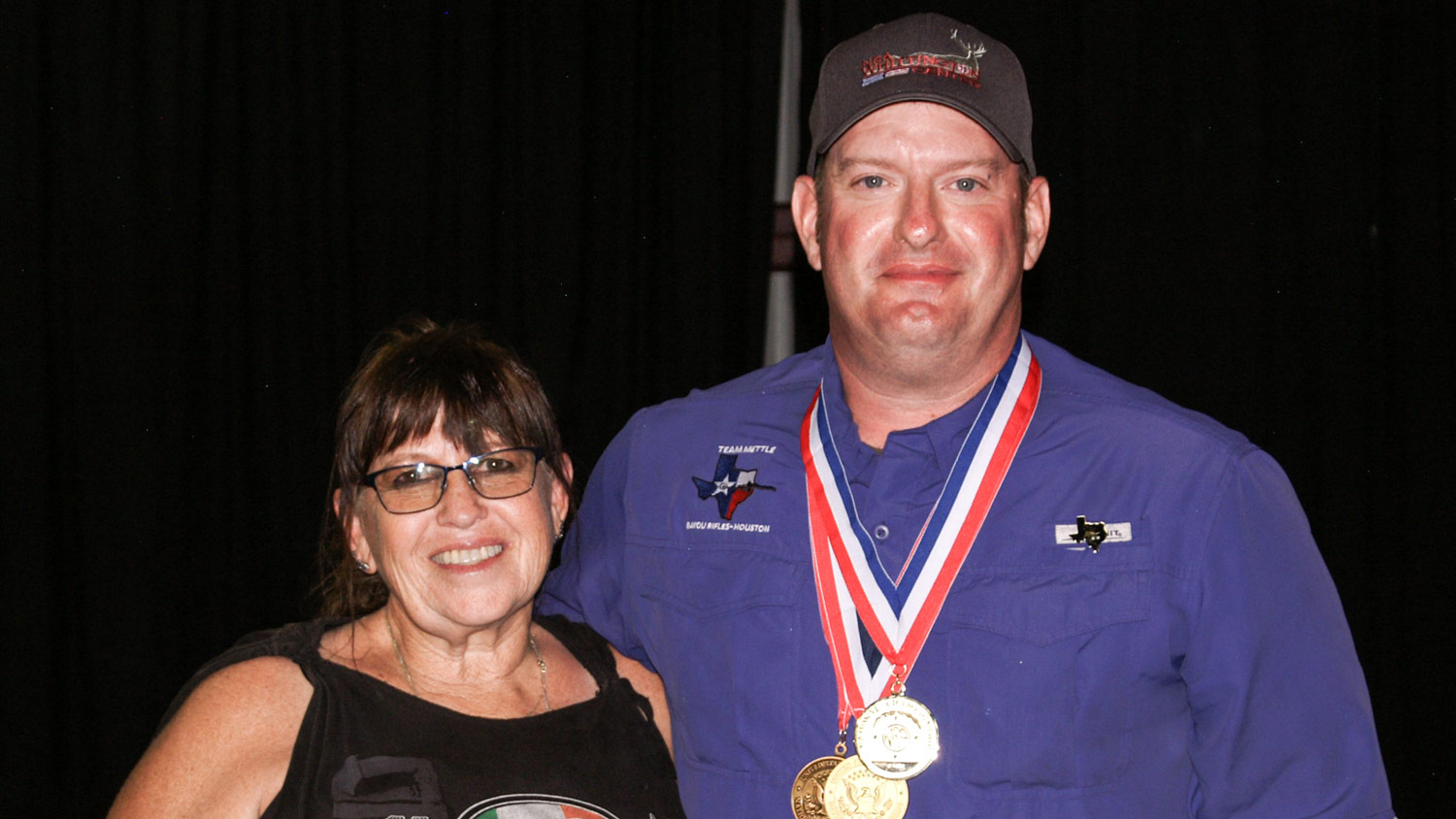 On the second day, the winds were a bit higher and the scores reflected that. The F/O winner was speedy shooter David Gosnell with 599-33X while F/TR shooter Luke Ramsey was close behind with 598-43X. On the final individual day, F/O shooter Brain Bowling's score of 599-29X took the gold, while Luke Ramsey's 597-41X secured him the F/TR win.
After the scores were tallied, the new F/O National Champion was Tim Vaught with 1794-119X. The silver medal went to Tod Hendricks, who scored 1793-111X and the bronze belonged to David Gosnell with 1789-103X. Vaught used a rifle chambered in .300 WSM and used 215-grain Berger bullets to win. Notably, this is the same combination that John Myers used to win four consecutive times from 2015 to 2018.
Madison Bramley took both the High Junior and High Woman awards in F/O with a score of 1784-84X.
As for F/TR, Luke Ramsey's score added up to 1784-101X, giving him the 2019 USA National F/TR Championship title. With 1783-77X, the silver medal went to Tracy Hogg, and the bronze to last year's F/TR champion Randy Littleton with 1781-100X.
The F/TR High Woman award went to Jennifer Bonduran with 1774-105X and Austin Nelson's 1772-62X gave him High Junior. High Senior went to Carl Matthews with 1779-71X, and the High Grand Senior score went to Ken Klemm with 1754-82X.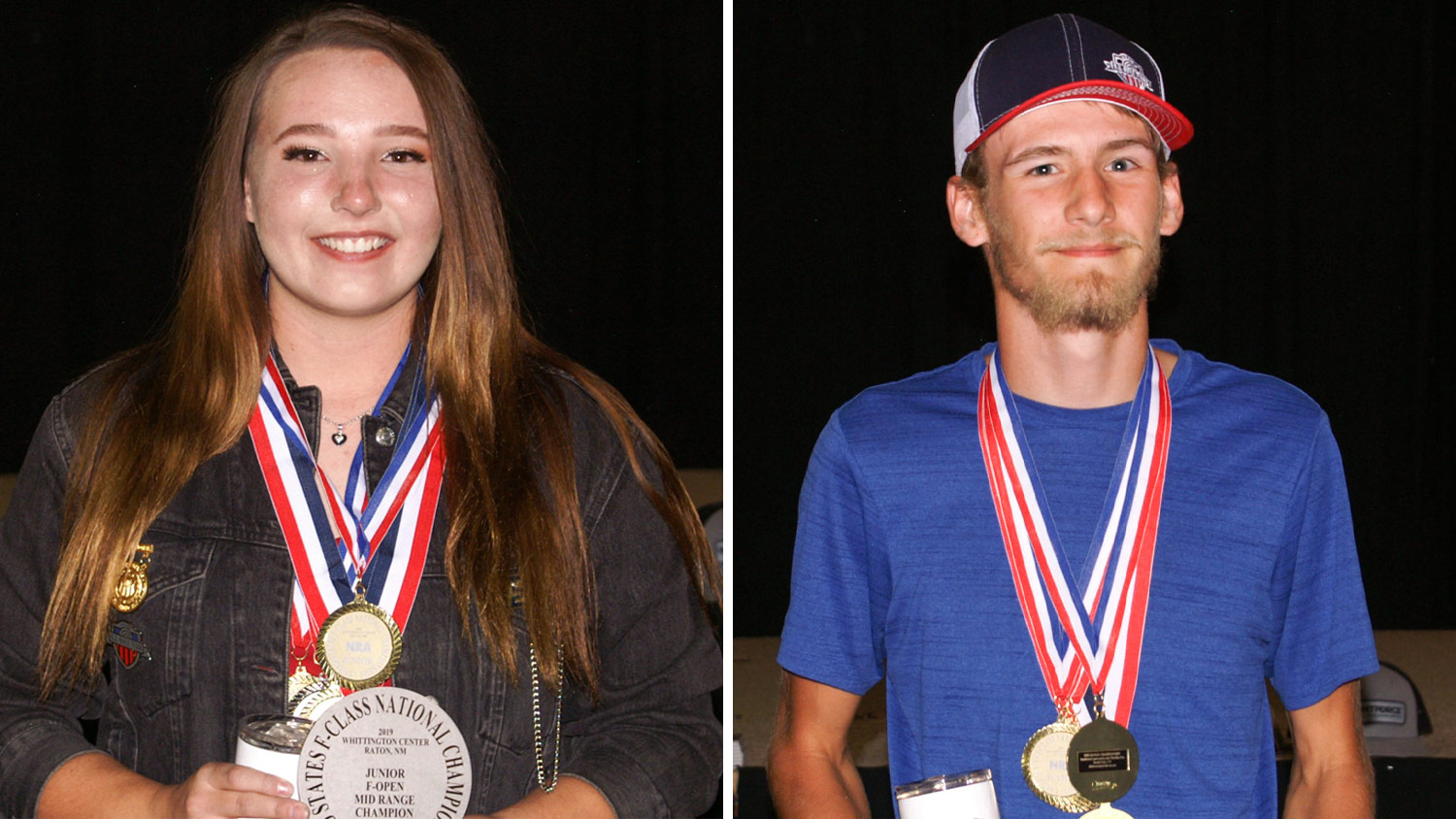 Long-Range
With the Mid-Range Nationals completed, the Bald Eagles Rifle Club stepped right up to the plate and started the F-Class Long-Range (LR) Nationals the next day. The LR Championship had 159 F-Open and 90 F/TR competitors.
Weather conditions this year were difficult to say the least. I started shooting at the Whittington Center in 1980 and have shot the Fullbore Nationals there 14 of the last 17 years. Never have I seen wind conditions like during the 2019 F-Class Long-Range Championships. The challenge to keep your shots in the 10- or X-ring was almost insurmountable. The winds were extremely high, gusty and shifted every three seconds, with very rapid direction and speed changes. These conditions started the second day and lasted to the bitter end. The stat office could not believe the number of fives, sixes and flat-out misses they saw on the score cards. Someone should start selling t-shirts labeled, "I survived the 2019 Long-Range Nationals in Raton!"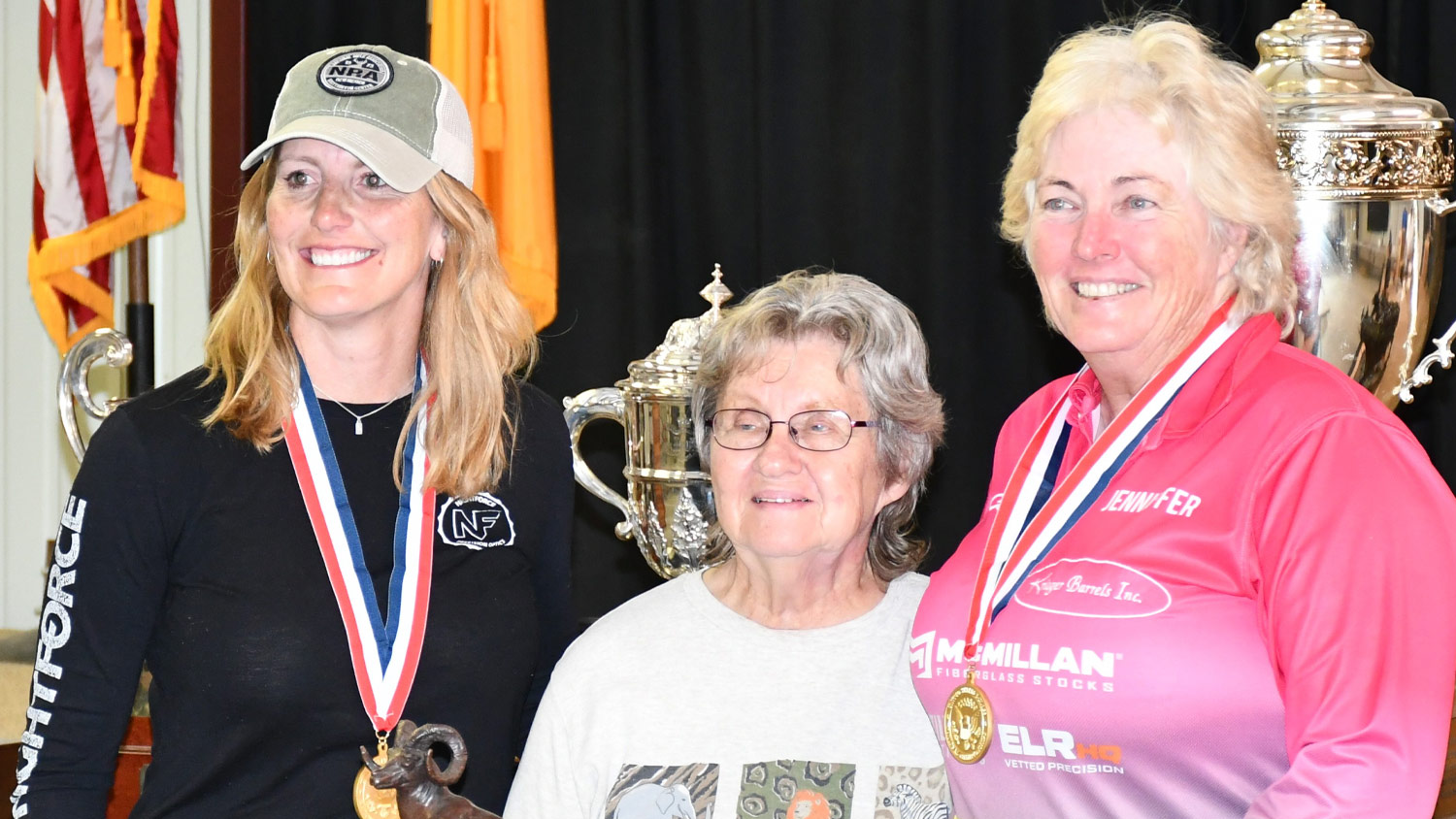 On Day one, the scores were not too bad for Raton. In F/TR, Ian Klemm took the daily gold with a 584-18X score. Close behind was Niklas Montin with 583-18X and Lane Buxton with 582-18X. In F/O, Bob Sebold took the top spot with 597-29X, followed by Ken Dickerman's score of 596-33X and David Christian's 596-30X.
Day two started mild, but as the first and second relays headed to the pits the weather started to turn for the worst. When the day was done, Luke Ramsey had the gold in F/TR with 585-18X. Jade Delcambre's 577-18X took silver and Peter Johns' 577-17X was good for bronze. In F/O, last year's champion Noman Harrold secured the gold once again with 585-23X. Second place went to Brain Bowling with 582-26X, and Keith Glasscock won the bronze with 581-23X.
After two days of individual F/TR shooting, Luke Ramsey was down 42 points, and three others were tied on points. Jade Delcambre led that pack with 37 Xs. By the end of the day, Jade Delcambre had overcome his two-point deficit to Luke Ramsey and was declared the 2019 F/TR National Champion with 1549-53X. The silver went to Ian Klemm and the bronze to Luke Ramsey. High Grand Senior was Ken Klemm with 1529-40X, High Senior belonged to Skip Barkley and his score of 1533-40X, while Jennifer Bonduran won High Woman with 1499-34X. The High Junior award went to Austin Nelson with 1520-33X.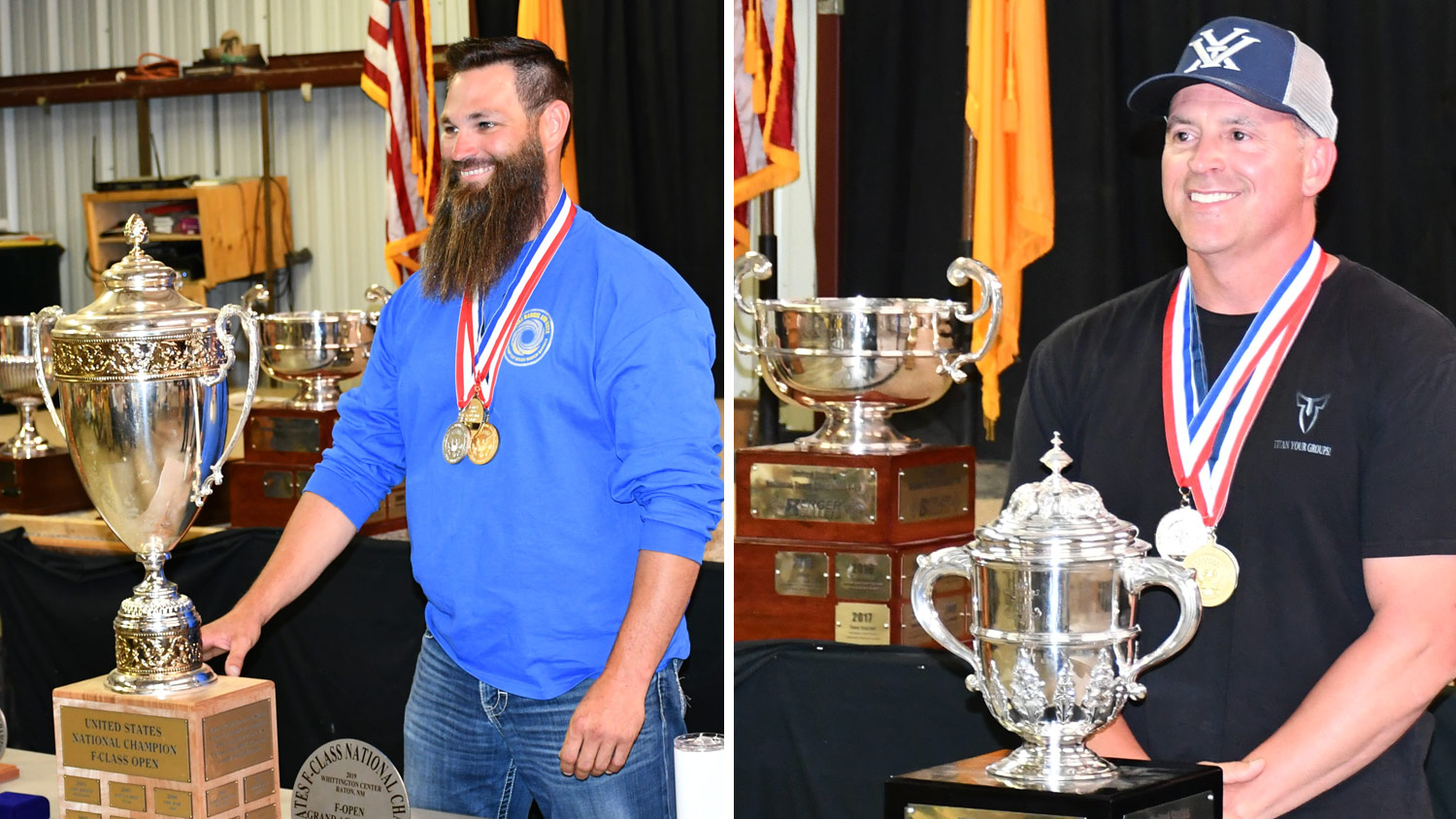 While the F/TR competitors were duking it out, the F/O trigger pullers were hard at work fighting the wind. In F/O, Brain Bowling led the pack at days start, having dropped 25 points. Keith Glasscock was one point behind him; while David Christian and Grand Senior Bob Bock were third and fourth down 31 and 34 points, respectively. By days end, that is where they finished the match. Brian Bowling was declared the 2019 F/O National Champion with 1573-78X.
For those who care about equipment trends, Bowling used a .284 Winchester-based wildcat he calls the 7mm RAHM. Glasscock and Christian used straight 284s. Fourth place shooter Bob Bock used a shorted .300 WSM wildcat he calls the 7 BBM, which stands for Berger Bock Magnum.
F/O High Grand Senior was Bob Bock with 1558-73X, while High Senior went to Shiraz Balolia who scored 1554-51X. Cindi Baudhuin won High Woman with 1550-64X, and High Junior honors went to Quinn Mayhall with 1546-57X.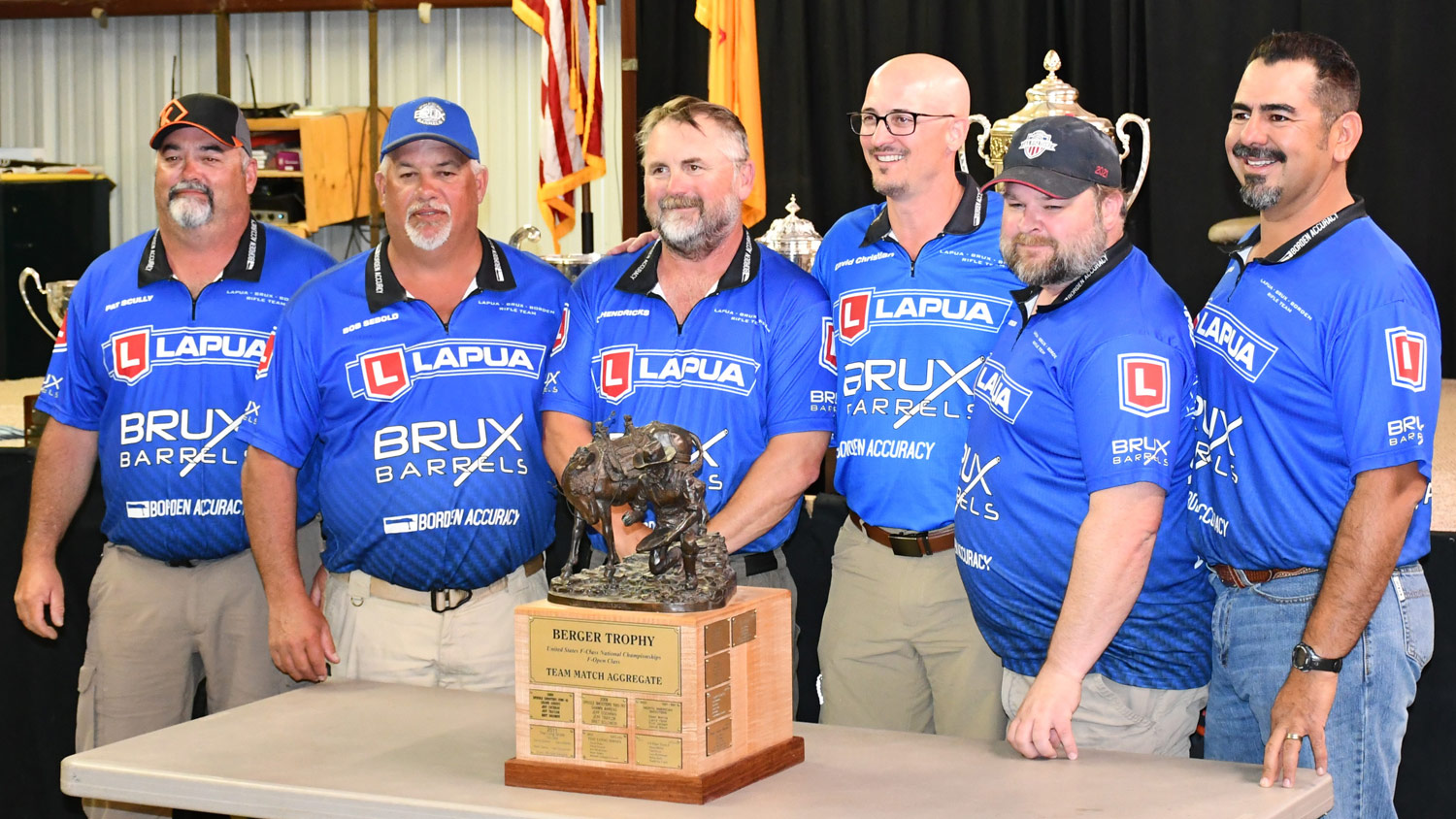 After shooting ended and everyone had at least one peek at the Walling Wall, everyone except the worker bees retired to their motels, etc. to prepare for the awards ceremony and dinner. Many thanks to all the sponsors who donated prizes and all the match workers. There were many trophies, medals and prizes to give out—including many junior awards.
The weather left a lot to desire, but all were looking forward to the 2020 Nationals in Phoenix next October.
Photos by Denys Beauchemin.
2019 NRA F-Class National Championships Leaderboard

---
See more:
Are You Ready For F-Class?