by
posted on October 10, 2018
Support NRA Shooting Sports USA
DONATE
On September 11, 2001 the U.S. Veteran's Team was in Australia. Shocked and saddened by what happened, upon their return to the USA team members decided to form a club—the "Bald Eagles Rifle Club" and to host a match in remembrance each year in September at the NRA Whittington Center in Raton, NM. The first match was held in 2002 and was called the "Spirit of America" match. It's been held every year since. It is now also the U.S. Fullbore National Championships.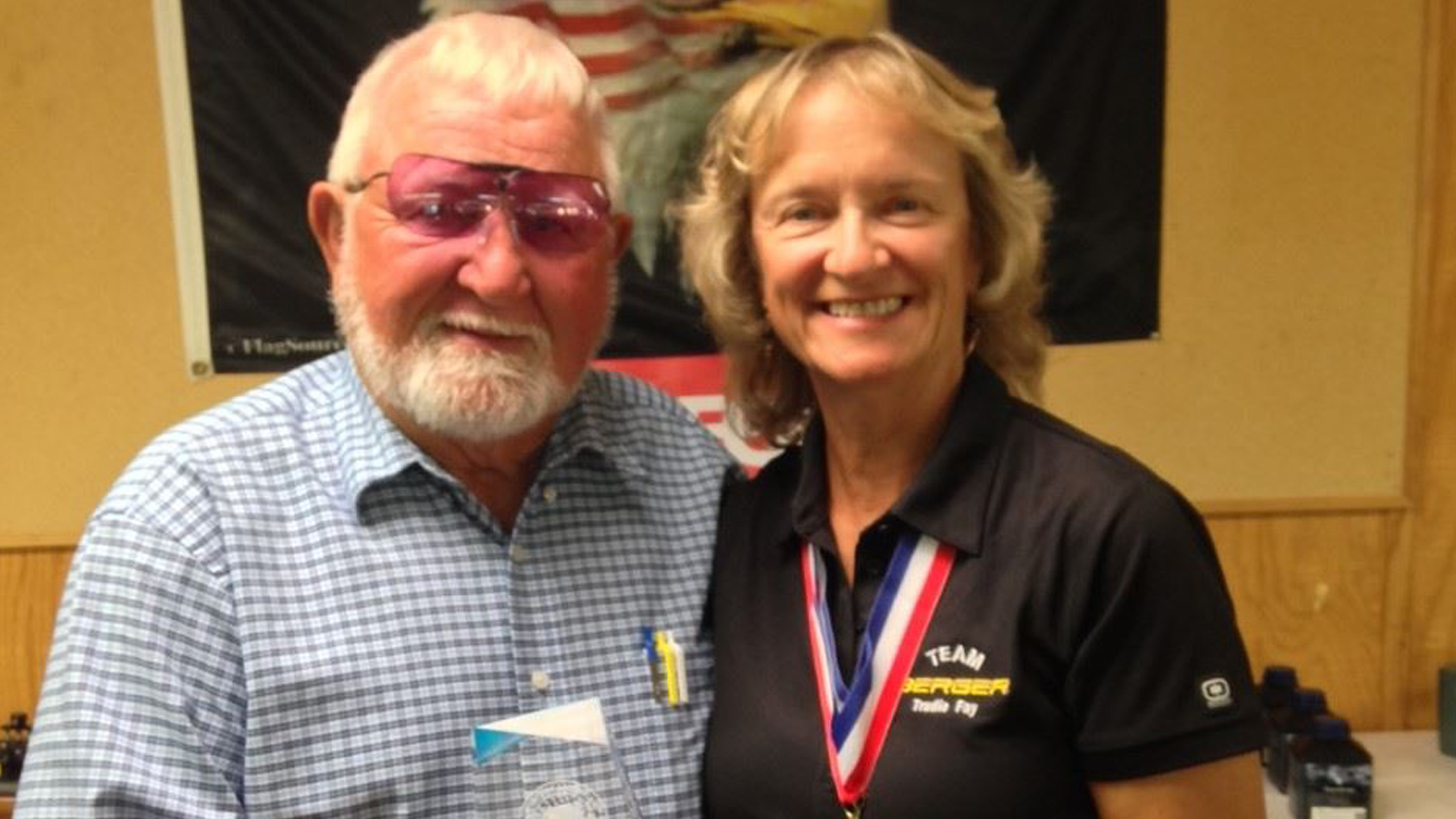 The Fullbore format makes it a bit different than typical U.S. high power rifle prone shooting. Shooters fire in pairs, each shooter having 45 seconds to fire a shot after informing their partner what the last score was. This puts a premium on wind doping ability.

Team matches
This year's matches began with three consecutive days of 4-man team matches. Shooters fired at distances of 300, 400, 900 and 1000 yards. Each team member fired two convertible sighting shots and 10 record shots at each of those ranges. The weather for the first two days was hot, but with tricky winds. On the last day, the weather gods got their revenge—dropping nickel-sized hailstones on shooters on the firing line.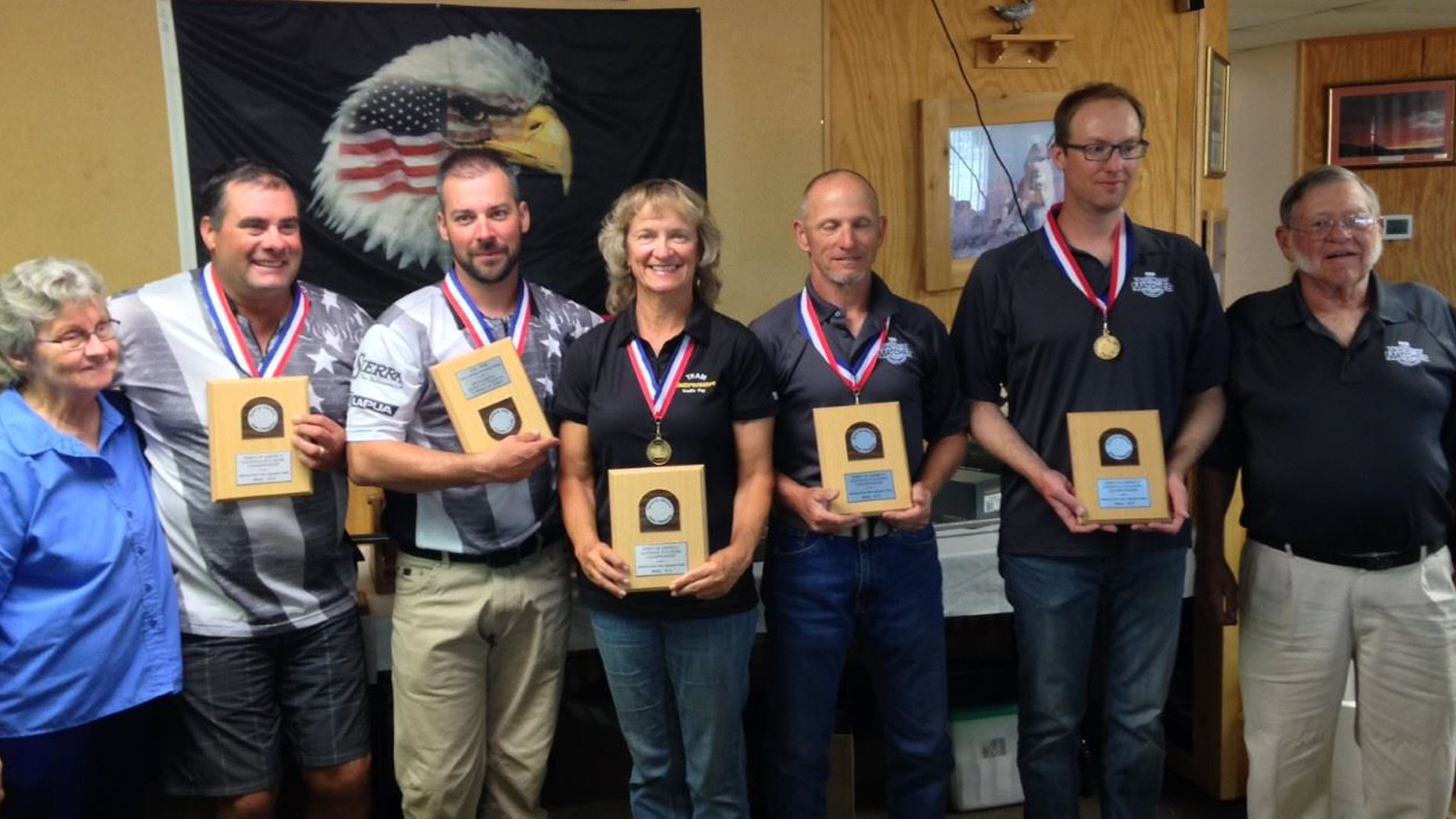 USNRT Red target rifle team had the highest score of the 12 F-T/R teams in the 3-day aggregate with 4744-240X. Due to the following F-Class Mid Range and Long Range Championships, only one F-Open team and one F-T/R team entered.

Individual
The next four days all featured individual shooting. The first day included 300-, 500- and 600-yards pair fire; then at 900-yards string fire for all three classes: sling, F-T/R and F-Open. In sling, shooter Matt Early cleaned it with 450-25X. Scott Harris was at the top of the F-T/R crew with a score of 441-17X. F-Open winner was David Christian who shot a 448-29X.

The second day was 1000-yard shooting. The queen of F-T/R, Trudie Fay, scored 449-25X to take the day—and the aggregate lead. Repeating as the F-T/R daily winner was Scott Harris with 441-19X. In F-Open, Harris' wife Christine took the day with a 445-20X, subsequently taking the lead by two Xs over Larry Bartholome.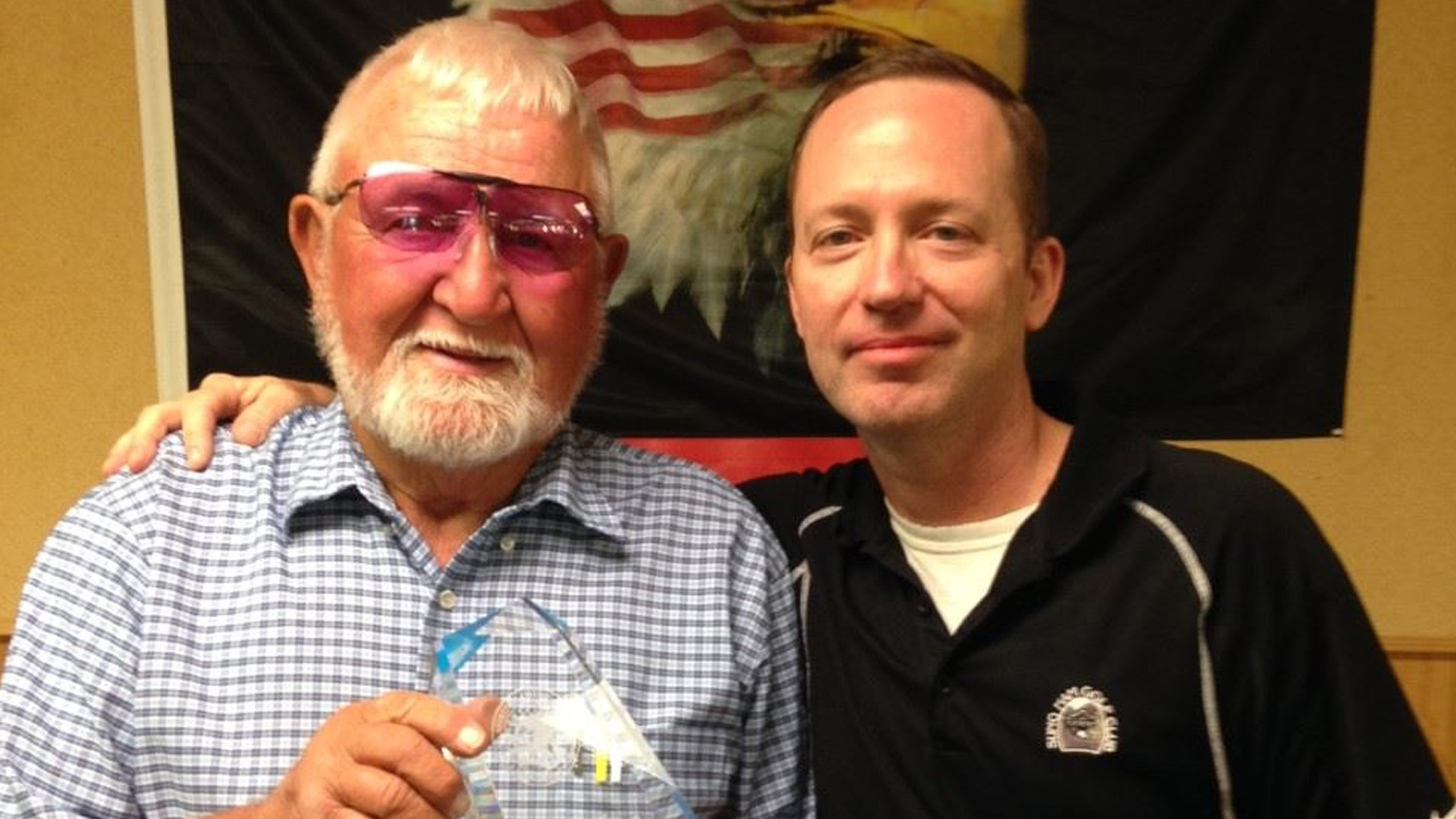 The third day was shooting at 900 yards. The sling win fell to Jim O'Connell's 450-28X. Trudie held on to the aggregate lead having dropped only four points total. In F-T/R, Scott Harris won again, retaining his aggregate lead. F-Open was won by Team Berger's Andy Amber, scoring 448-27X. Bartholome's aggregate score of 1336-66X put him one point ahead of Christine Hassis, but she was beating him in the X-count by two.

For the last of the four days of individual competition the distance was 1000 yards. The sling daily win went to Oliver Milanovic, who scored 448-27X. But, Trudie's steady shooting gave her the championship with a score of 1793-100X, four points ahead of runner-up Oliver's 1789-111X, and seven over third place Jim O'Connell's score of 1786-99X.

In F-T/R, Scott Harris lost the daily match to Lige Harris' winning score of 446-21X, but held on to win the F-T/R title with a 1772-69X finish.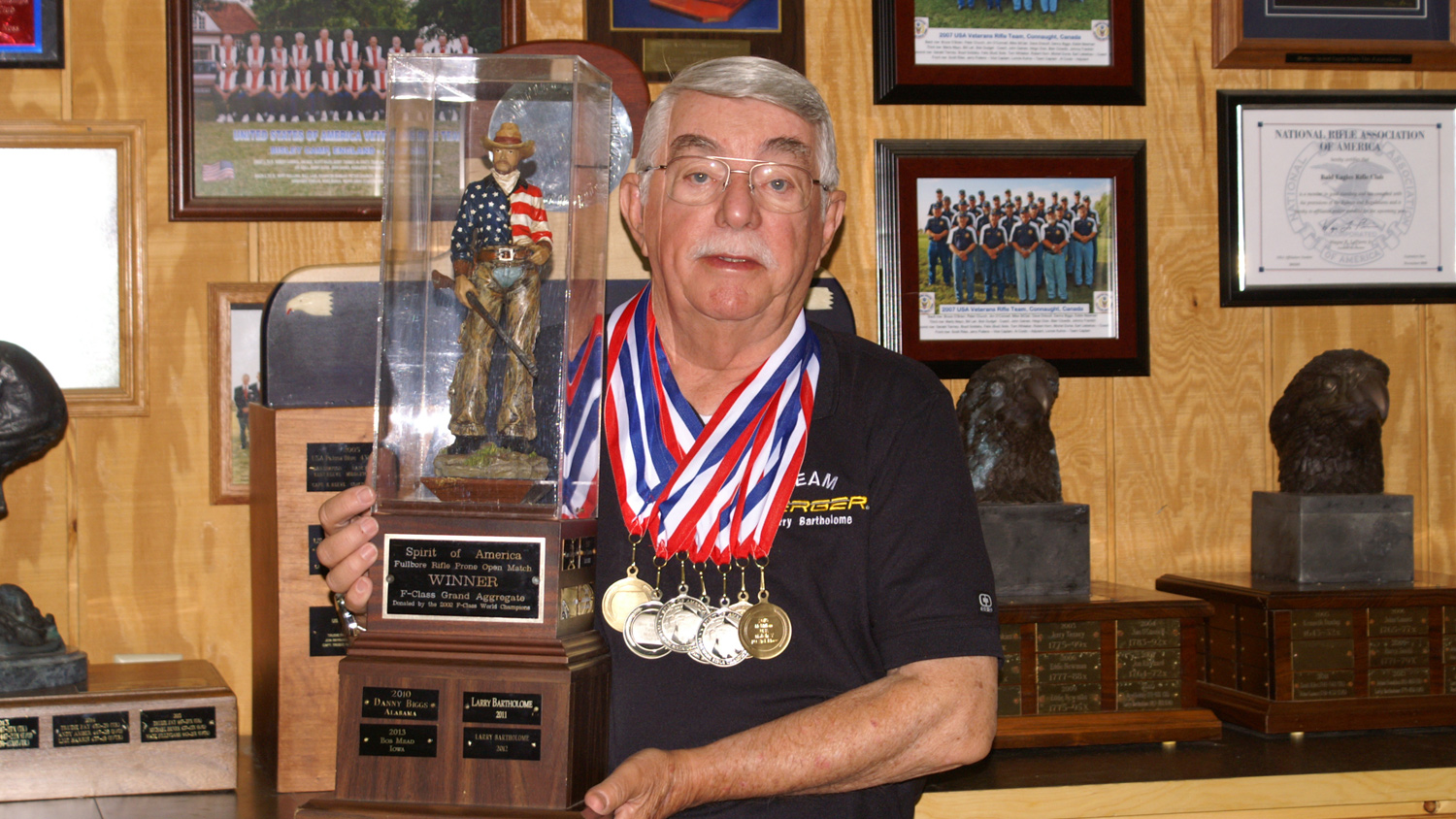 In F-Open, Bartholome beat Christine Harris by two points even though he was three Xs back. His 1782-89X is a pending F-Open Fullbore national record in Open, Civilian and Grand Senior.

For all the match scores, please visit www.baldeaglesrc.org/page-1225475/6663459