by
posted on October 18, 2019
Support NRA Shooting Sports USA
DONATE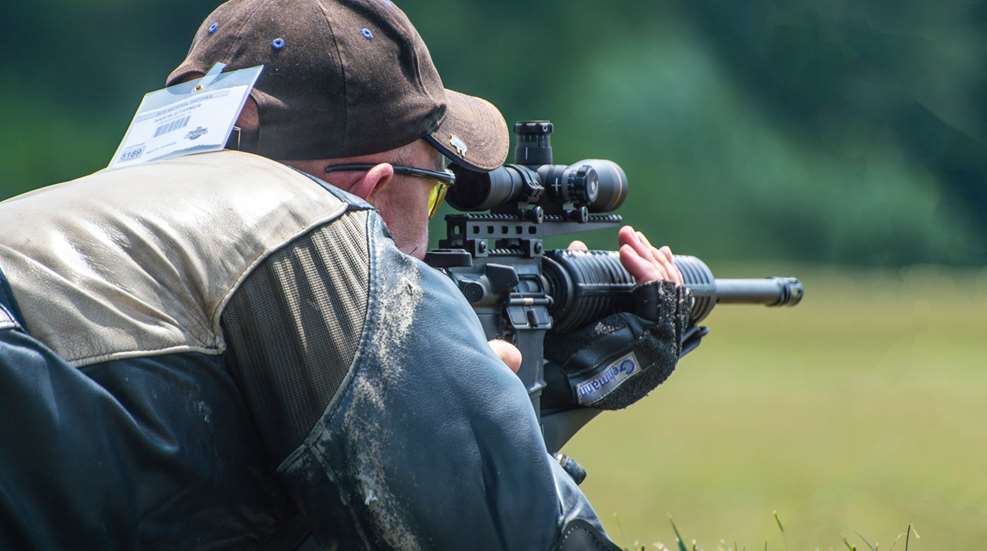 The 2019 NRA National High Power Rifle Championships began Tuesday, August 6 at Indiana National Guard Base Camp Atterbury, commencing with the two-person team matches.
The High Junior Team for the Rumbold Match was the ISRA Hard Dogs from the Illinois State Rifle Association, who secured the win with a score of 1838-23X. Team members were Morgan Carrier, Cole Aussieker, Benjamin Holliger and Ikraam Khan.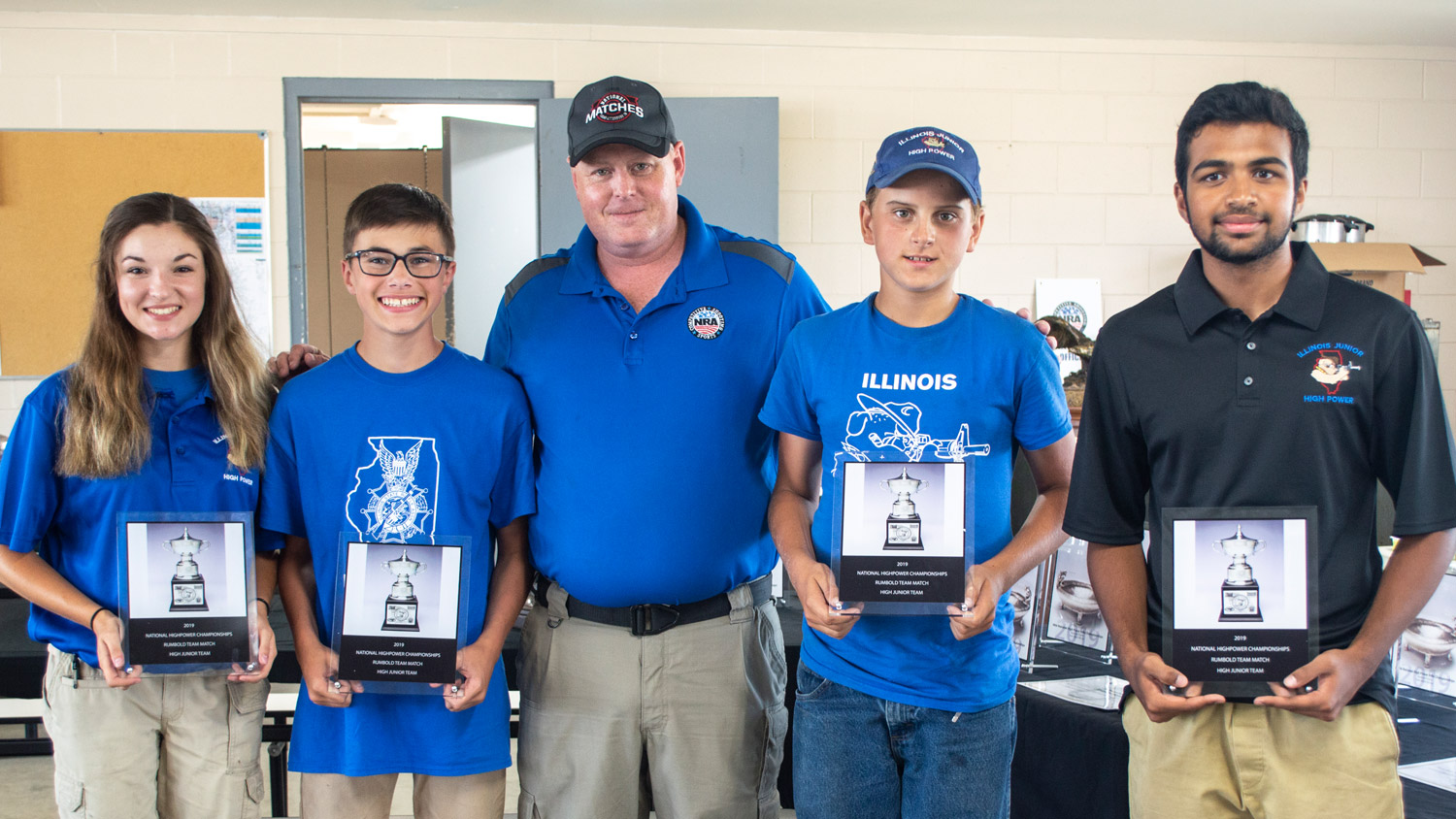 The 2nd Amendment match winner was Team X-Philes with a score of 985-42X. Team members were Jack Jones and Terrence Paul. Team X-Philes also won the High Match Rifle team award.
The High Service Rifle team for the NRA 2nd Amendment team match was National Guard Gold, with team members Samuel Freeman and Josh Hanrahan. The team garnered a score of 985-32X.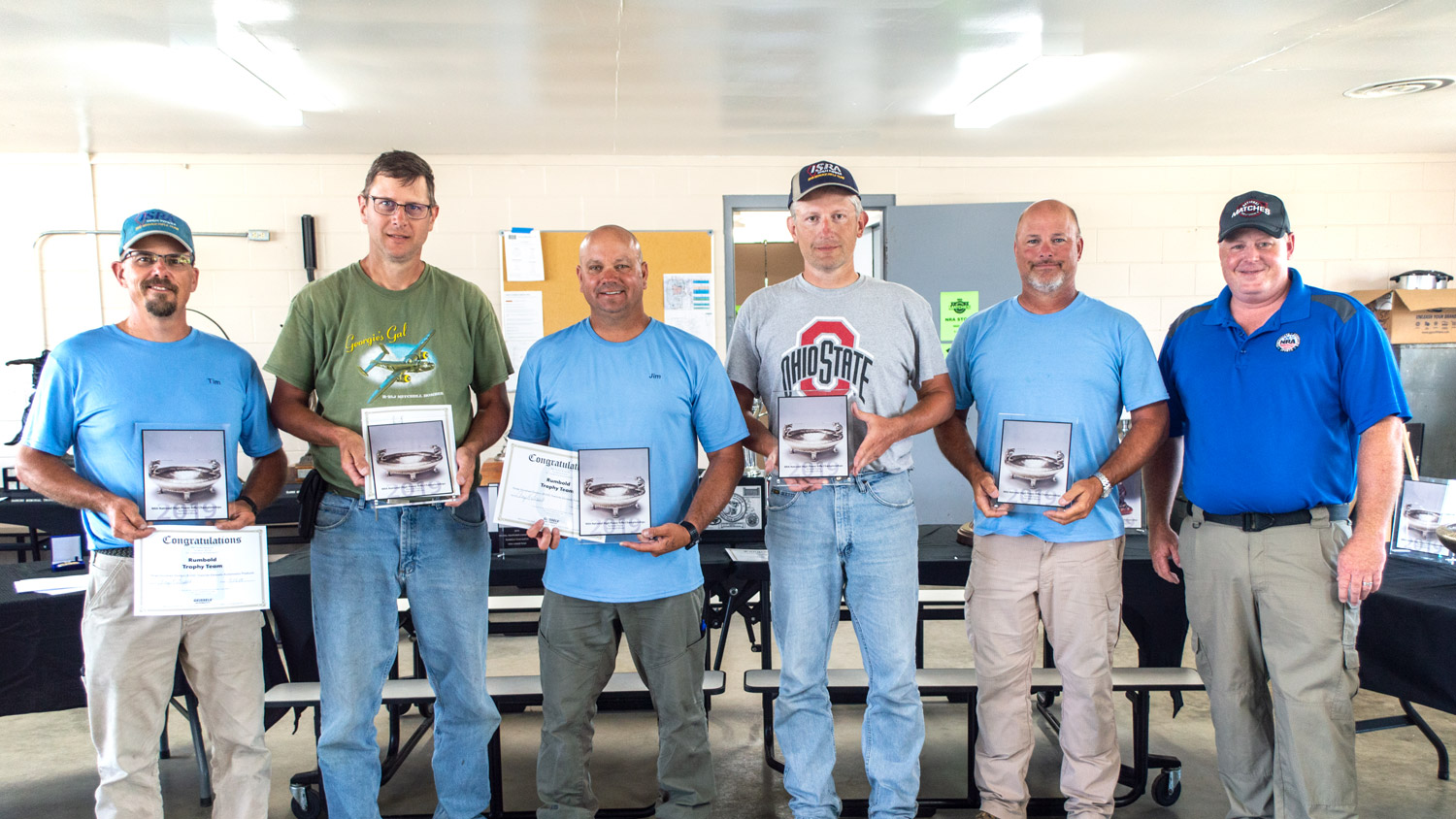 The Whistler Boy team match is open to junior teams. ISRA Hard Dogs Blue, with team members Ikraam Khan and Morgan Carrier, took top honors with their combined score of 939-23X.
The U.S. Army Reserve team USAR Arcularius won the Enlisted Men's Trophy team match with a score of 1967-73X. The team members were SFC Joel Micholick, SSG Sean Morris, SGT Keith Stevens and SPC Daniel Lowe.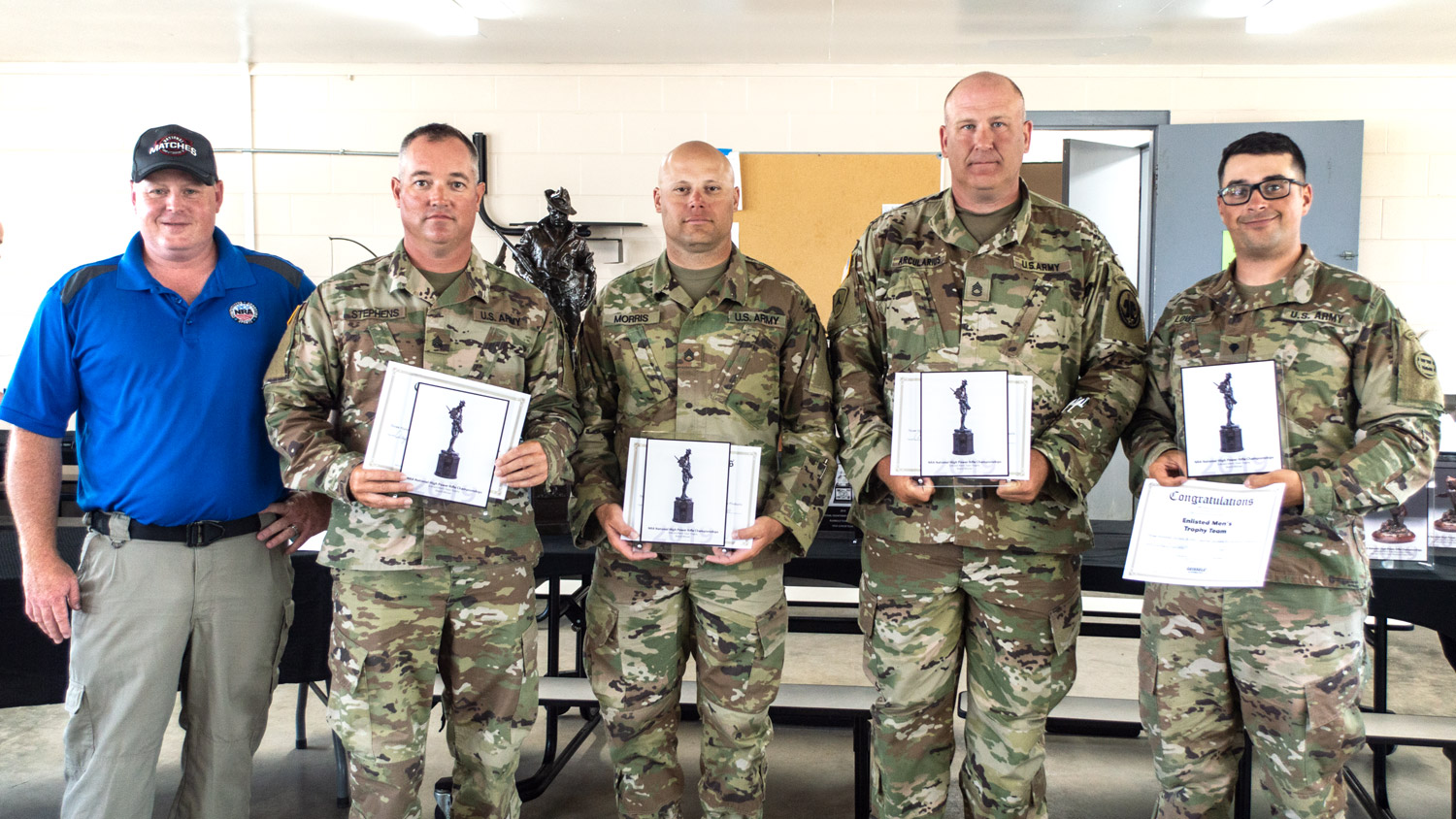 Team X-Philes won the RNDC Trophy team match with a score of 1967-69X. Team members were Fritz Hempelman, Jack Jones, Terrence Paul and Allen Castle.
Zerr Wins High Power Rifle Championship
Ronald Zerr is the 2019 NRA National High Power Rifle Champion, winning the match at Camp Atterbury with a score of 2374-107X. A civilian match rifle shooter, for his victory Zerr received a Mumma Trophy plaque, as well as gift certificates from Geissele Automatics, Krieger Barrels and Sierra Bullets.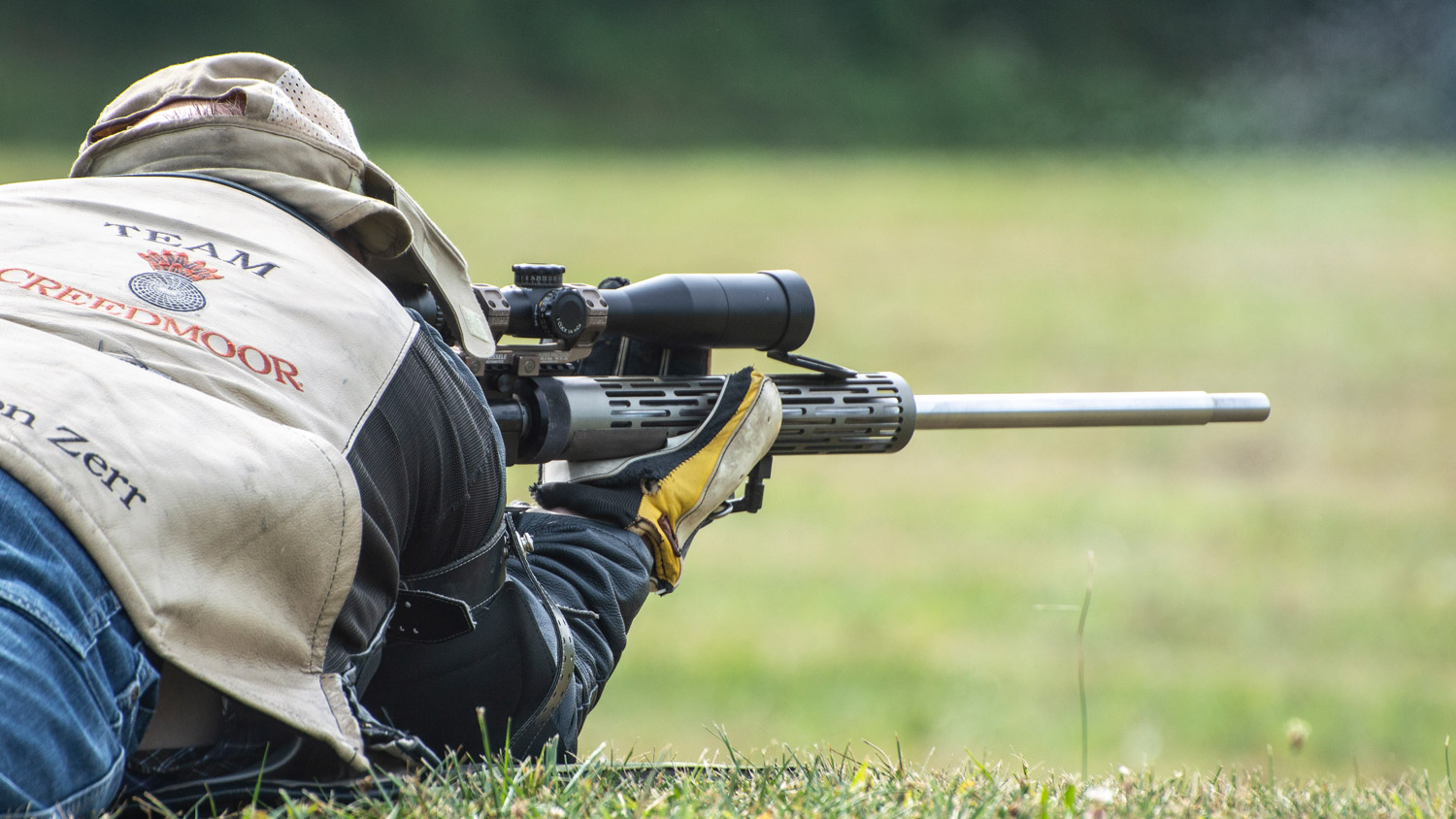 In second place was Kenneth Lankford who finished with a score of 2369-116X. Rounding out the top three was SSG Sean Morris of the U.S. Army Reserve, with a score of 2366-87X. Morris also won the service rifle championship, which saw him receive a Dupont Trophy plaque.
The NRA National High Power Rifle Championship is the aggregate of three matches: the Vandenberg Cup, Nevada Trophy and Clarke Trophy matches, which themselves are comprised of numerous events.
Additionally, Denise Loring secured the High Woman award in service rifle with a score of 2340-84X. High Senior in service rifle Michael James scored 2316-62X.
Gill Wins Mid-Range
Robert Gill is this year's NRA National Mid-Range National Champion with a hard-fought score of 2399-191X.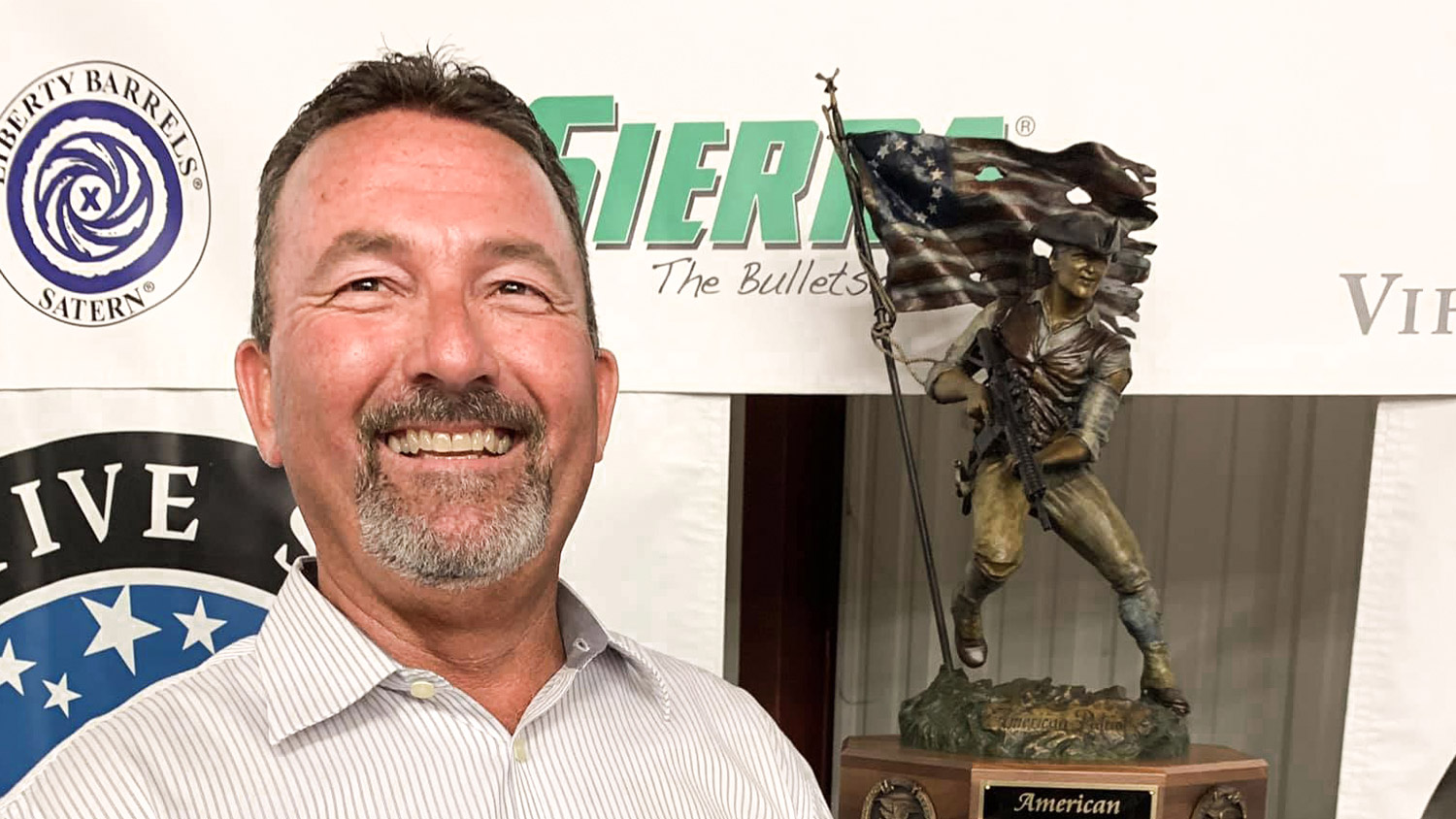 For the Palma Rifle aggregate, Oliver Milanovic finished in first place with a score of 2397-167X. Only one X behind him was runner-up SSG Amanda Elsenboss. It was a real battle between the two shooters, as they were tied going into the last 20 shots, with the match decided by a single X.
It was U.S. National Rifle Team-Rowe that won the 2019 NRA National Mid-Range team match with a score of 2397-166X. Team members were Kimberly Dennis Rowe, Bob Gill, Larry Sollars, Kent Reeve and Team Captain/Coach Charles Rowe.
Of note, Gill and Sollars both shot matching high scores of 600-47X. The combined team score for USNRT-Rowe of 2397-166X is a pending National Record.
In second place was USNRT Elsenboss with a score of 2378-148X. Team members were Thomas Colston, SSG Amanda Elsenboss and PV2 Kade Jackovich of the U.S. Army Marksmanship Unit, and Daniel Altman. Elsenboss was the only other competitor besides Gill and Sollars that fired a 600-47X score at this event.
Rounding out the top three teams were the Statesmen, with a score of 2374-110X. Team members were Thomas Bartlett, Earl Singleton, Mark Reiter and Raymond Smith. The top three teams were all shooting Any/Palma rifles.
The NRA Mid-Range Prone team match course-of-fire is comprised of 20 shots slow fire at 300, 500 and 600 yards. Two sighting shots are allowed. Teams score for each other. Only two shooters fire during a block time.
AMU's Elsenboss Dominates Long-Range
Hot off the heels of long-range wins at the Interservice and CMP matches, SSG Amanda Elsenboss came to Camp Atterbury on fire. She won the NRA National Long-Range Championships with a score of 1242-74X, just two Xs ahead of legendary High Power Rifle shooter David Tubb. Third place went to Elsenboss' AMU teammate PV2 Kade Jackovich with 1240-56X.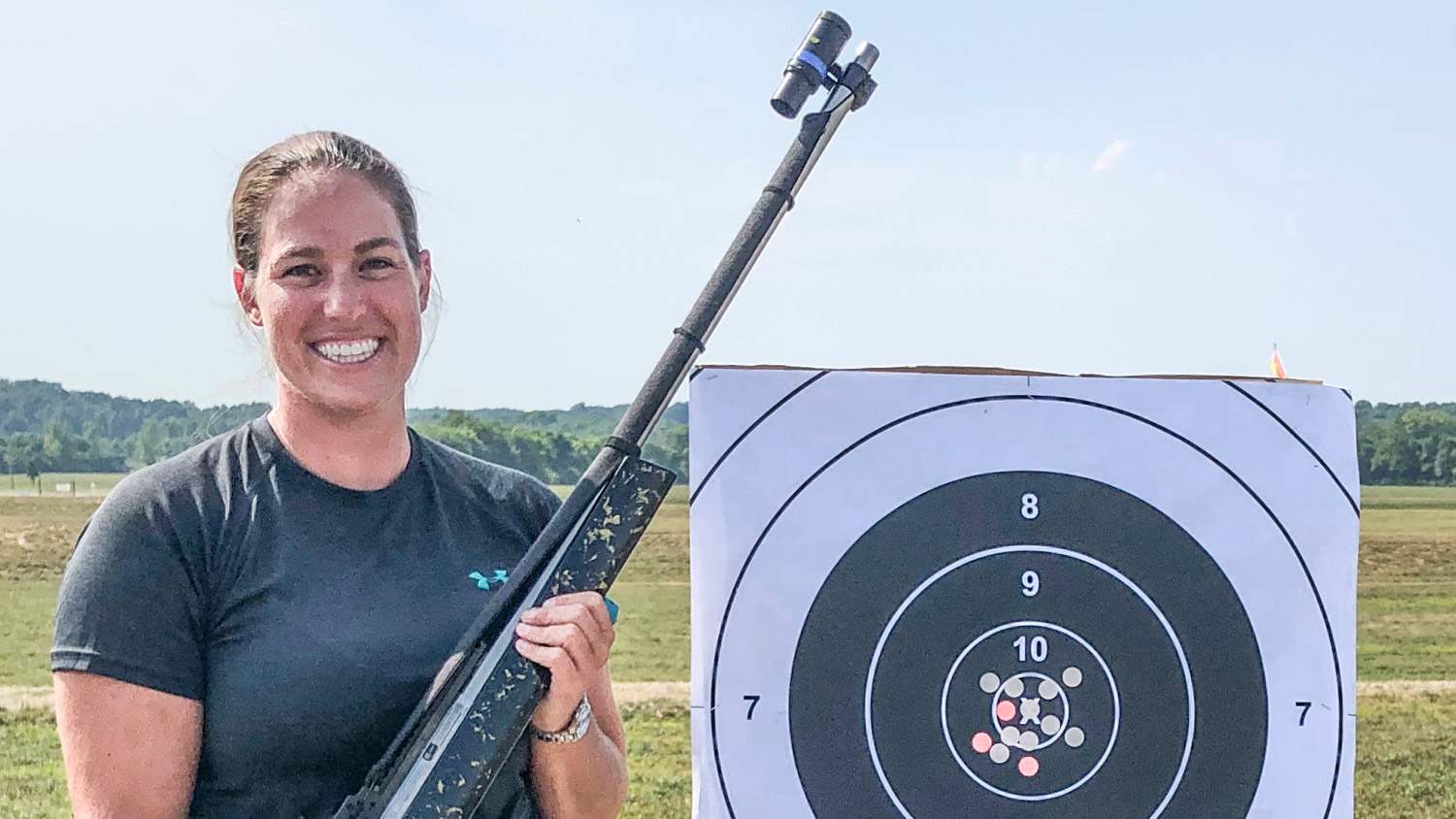 What's more is she also won the Mustin Trophy match with a score of 199-10X after winning the shoot-off with 100-9X.
"Thank you to everyone who supported me during 2019. [All the] support and encouragement helped me along the way, fan club included," said Elsenboss, adding, "[A] huge shout out to past and present AMU members for pointing me in the right direction. When the moment of confusion happened I always knew who I could count on to get me back on track. Thank you to everyone on and off the range who was cheering me along!"
Elsenboss' former AMU rifle coach Emil Praslick had this to say about her big year. (Look for our exclusive interview with Elsenboss in a future issue.)
"Congratulations to Amanda Elsenboss for winning the NRA National Long-Range Championships at Camp Atterbury, IN. This completes her season of dominance, winning the Interservice, CMP and NRA Long-Range Championships. Amanda finished off her campaign with a win in the Mustin match and a shoot-off score of 100-9X. Great job, Amanda!"
Gallagher Wins Sierra Trophy Match
Michelle Gallagher was the winner of the Sierra Trophy Match. Her score was 796-46X, which was notably 14 points ahead of the runner-up, AMU shooter PV2 Kade Jackovich in the X-count.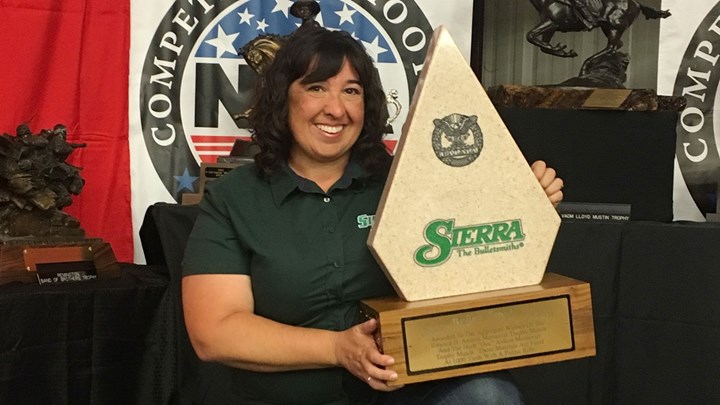 The Sierra Trophy winner boasts the highest combined score from four 1,000-yard matches, shot with a Palma Rifle (chambered in .308 Win. with iron sights). The four components of the Sierra Trophy aggregate are the Remington, Mustin, Andrus and Doc Aiken Trophy Matches.
In addition, Gallagher finished second overall in the Andrus Trophy Match, which is a 20-shot event fired at 1,000 yards with a Palma Rifle. Fittingly enough, she was using a load with Sierra Bullets in her Palma Rifle. The exact bullet she used is No. 2156, a .30-cal. 155-grain Palma MatchKing.
"Every shot is a combination of so many things—position, ammo [and] wind. It's reassuring to have confidence in the quality of the same great bullets I grew up shooting," said Gallagher online via the Sierra Bullets Facebook page.
Finishing second in the Sierra Trophy Match results was PV2 Kade Jackovich, a member of the U.S. Army Marksmanship Unit's Service Rifle Team. His score was 796-32X. Rounding out the top three, and also three points behind Jackovich, was Oliver Milanovic with a score of 793-48X.
For the category awards, High Senior was awarded to Keith Hoverstad with a score of 792-32X. And, the High Grand Senior title went to shooter Kenneth Doll, who tallied a score of 765-21X. The Andrus Trophy went to John Friguglietti with a 100-6X shoot-off win.
Wimbledon Cup
Norman Crawford was the Wimbledon Cup winner, after taking the shoot-off with a 100-5X score. In second place was Mark Del Cotto with 200-14X. Randall Gregory secured third place with 200-14X.
Palma Trophy Match
Robert Steketee claimed top honors in the Palma Individual Trophy Match, with a score of 446-21X. Randall Gregory finished second with 444-28X, and AMU standout long-range shooter SSG Amanda Elsenboss was in third place with a score of 444-25X.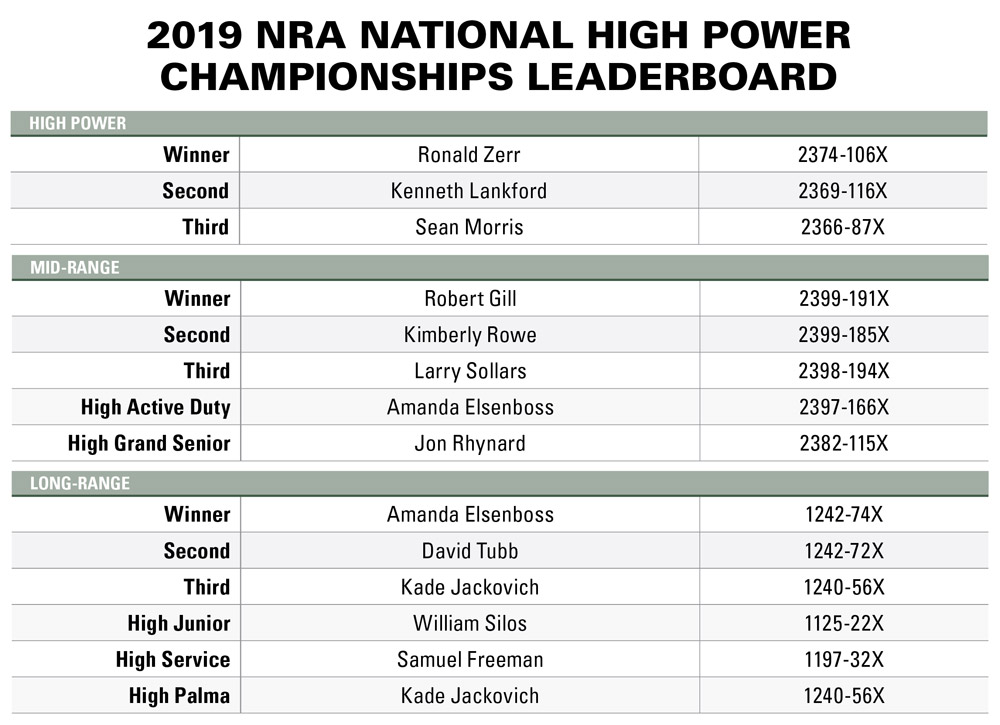 ---
See more: