Shortly after Chris Kyle became a household name, the world of long-range shooting exploded. Naturally, manufacturers responded by providing a number of quality optics in all configurations. Long-range scopes are nothing new, they have always been available from one source or another. These optics were often geared towards F-Class or IBS Benchrest shooting and generally were built to engage targets at a specific distance. The introduction of PRS-style shooting made this method of thinking nearly obsolete, as competitors are going to need to engage targets at a variety of distances. In the case of precision rimfire games, such as NRL22, some targets will be as close as 25 yards.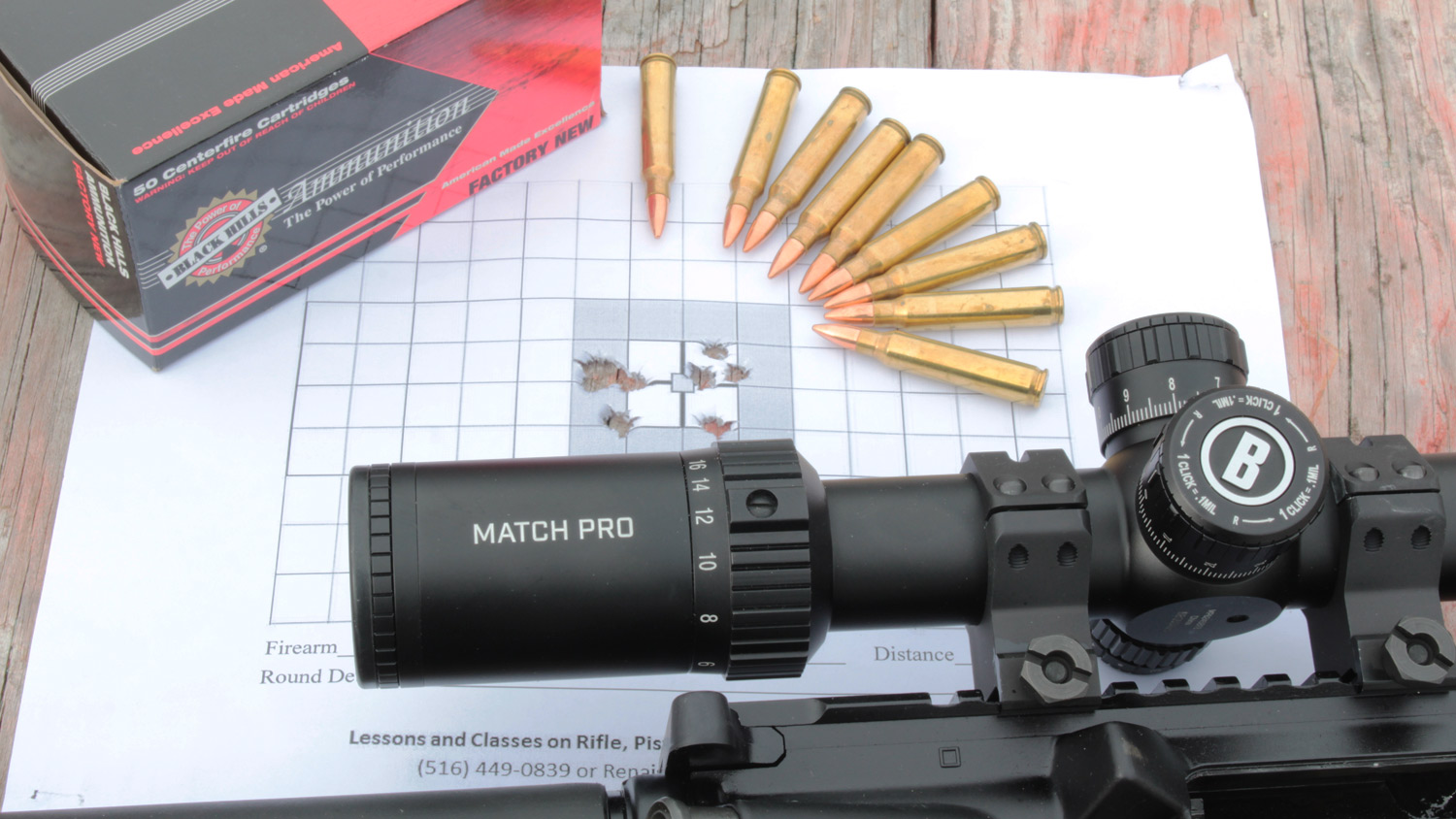 With this in mind, glass giant Bushnell developed the Match Pro 6-24x optic, introducing it in late 2019. The Match Pro is designed to put an affordable solution into the hands of PRS-style shooters who are looking to get started in the centerfire leagues but might also occasionally moonlight in the NRL22 rimfire leagues. The list of features that the new scope carries is absolutely outrageous, especially when you consider the $499.99 MSRP. For less than 500 bucks you get an FFP (first focal plane) optic that has parallax adjustment down to 10 yards, complete with a 6 brightness level illuminated reticle. The locking turrets of the Match Pro are not only resettable, but the procedure doesn't require any tools either. Coupled with a QD mount, it becomes realistic to just swap the optic from one gun to another, as setting the zero should be as simple as slapping it on the new gun and putting those dials where they need to go.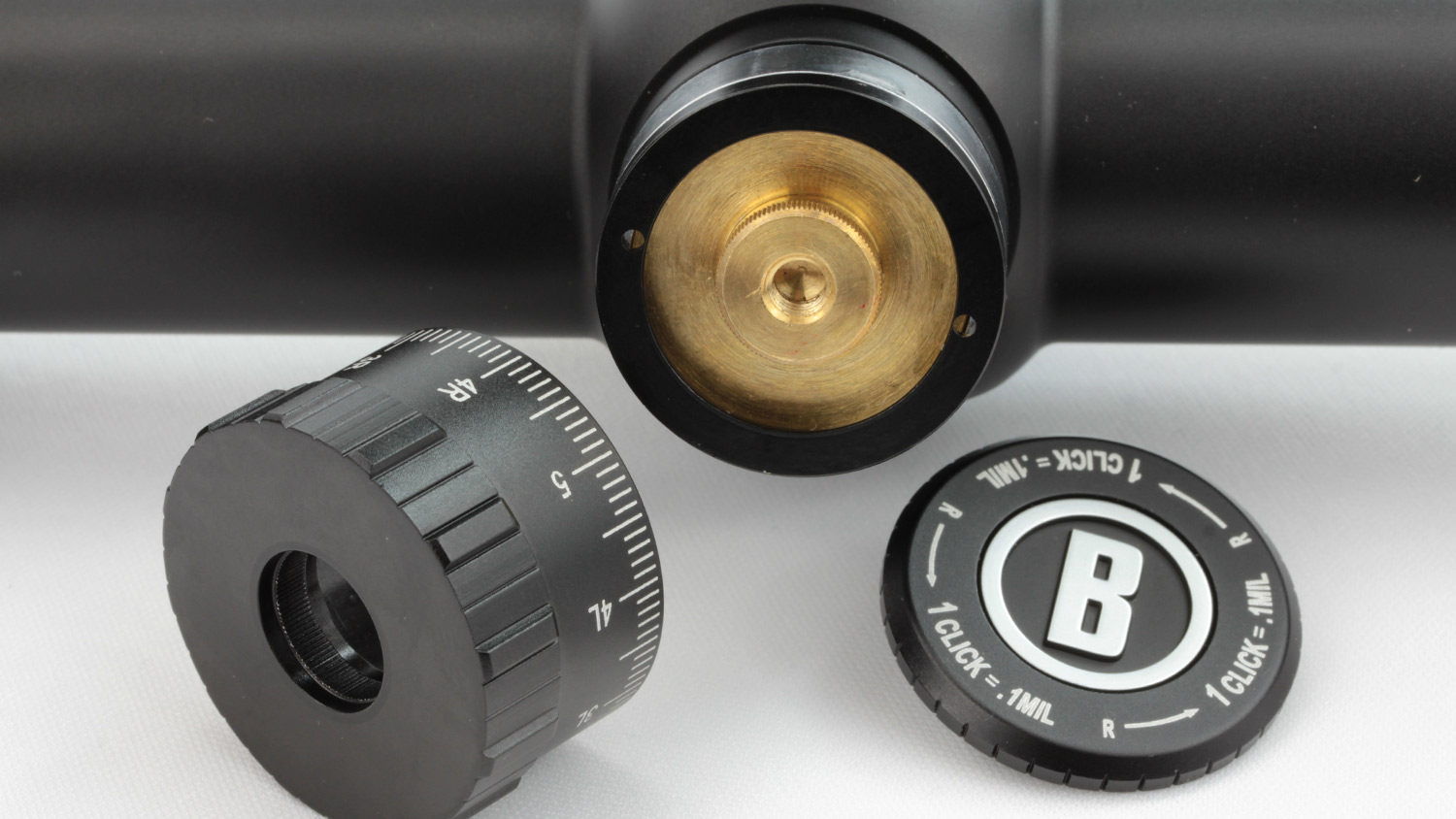 When our sample arrived I affixed it to an Anderson Manufacturing upper that I had lying on the bench from a previous project. In that project it produced MOA accuracy with 55-grain Black Hills .223 Rem. ammunition, making it a perfect test rifle to see if an optic holds zero and is repeatable. For the installation, I used a pair of Weaver Tactical 4-Hole rings. I opted not to use a canted base because the 18 mils of adjustment were going to be more than enough to get me out to the effective distance of the .223 Rem. The addition of such a base may even sacrifice a 100-yard zero, and here I was hoping to have a 25-yard and maybe even a 10-yard zero. I finalized the installation with an Axeon Absolute Zero tool to confirm the scope was mounted without any cant.
When setting my eye relief I noticed the "Christmas Tree" style reticle. This has always been my favorite because it's complete without being busy. Since this reticle is set in the FFP, the subtensions will always be the same value—regardless of power setting. Shooting at multiple distances is always challenging, as you need to not only know your adjustments but also be able to recall them instantly. PRS-style shooting is done on the clock, so having to stop and think about which power setting you are on will cost you on match day.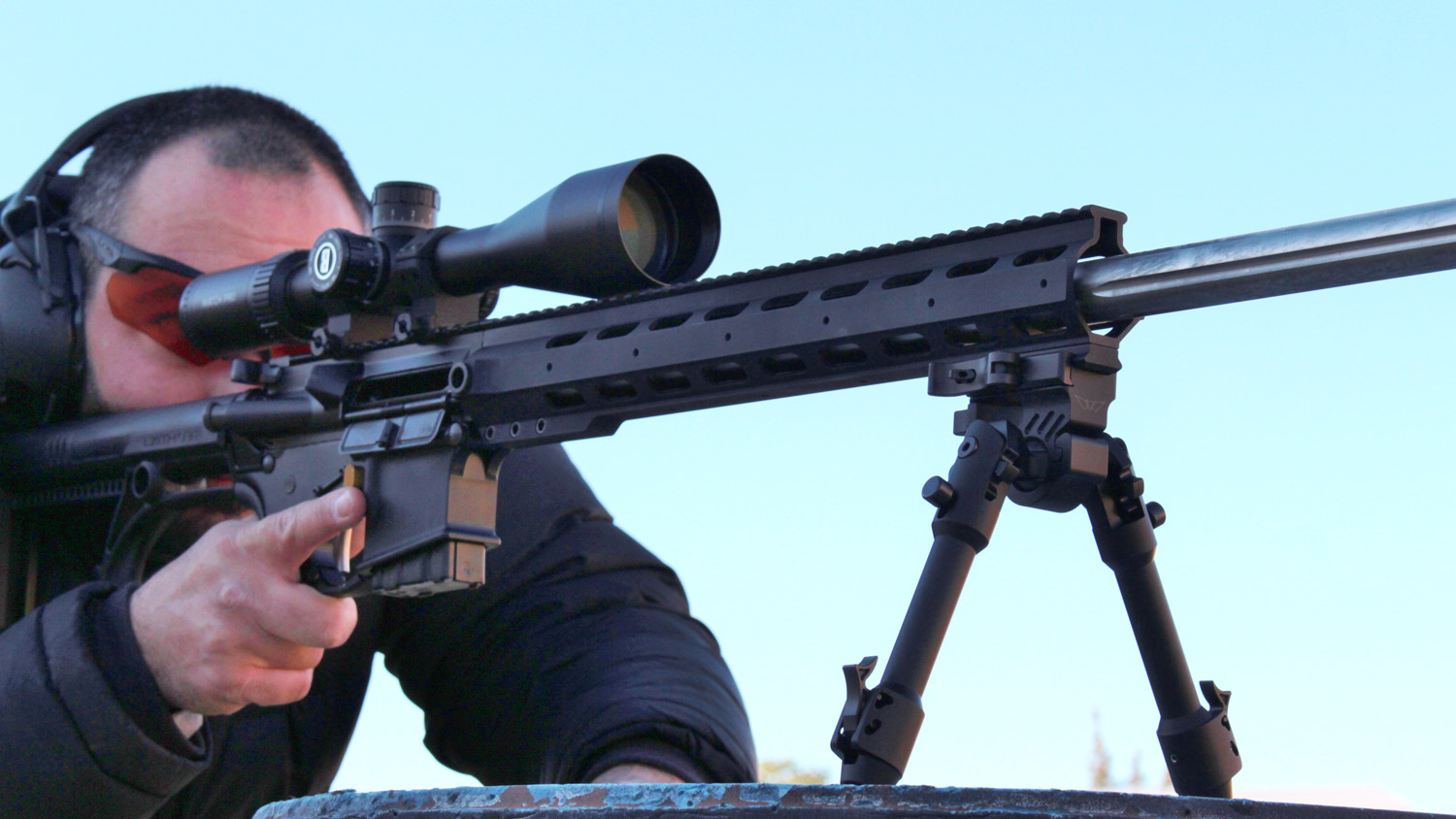 Our range day was a balmy 35 degrees, but at least it was absent of any wind. At 100 yards we quickly zeroed and then reset our turrets by simply twisting off the end caps and repositioning the dial. Once they were back on zero we screwed the caps back on and were in business. At this time I also observed that the turrets were an even 10 mils, making them easier to dial massive come-ups—as opposed to those based on something like 12. After zeroing at 100 yards, I had 6.5 mils of come up to work with, enough to get a 5.56 NATO out to approximately 650 yards. Obviously adding a 20 MOA mount or base would increase this, but realistically I'm probably not going to attempt to hit anything much further with this cartridge. Besides, with another 15 mils in the glass I have enough to attempt a poke at 1000 yards or further if I wish.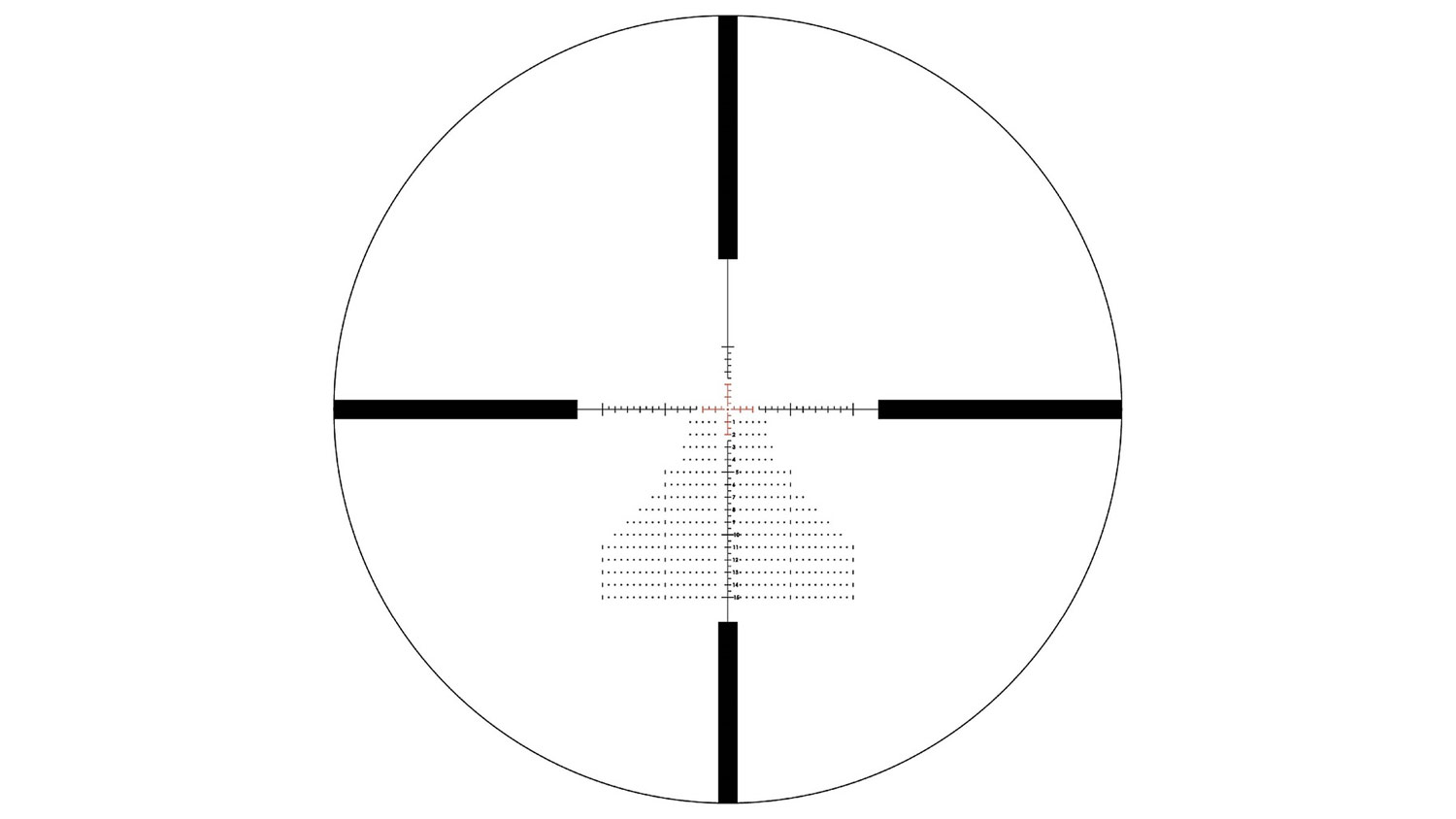 My first test consisted of a 20-shot group, to which we produced just a 1.25-inch group. No shots were tossed wildly, and no directional drift was noticed either, indicating early ability to hold zero. Next, I conducted a tall target test and ran it to the top of its adjustment, stopping at every other mil and firing a group. The optic passed this test without a hitch and returned back to zero right where it was supposed to. I concluded testing by firing a series of three three-shot groups, one after taking each knob through its entire range of motion. I ended up with a 9-shot group that was just outside MOA. Now that I had confirmation that the optic worked, I dragged over a 55-gallon drum and engaged some closer targets at ranges of 20, 50 and 75 yards at the 50-yard parallax setting. By using standard rings I had enough adjustment to crank down for a center hold at each of these distances. I was able to see each target clearly enough to score a hit. Additionally, it's worth mentioning that the parallax numbers were spot on—instead of being a rough estimate often seen with other scopes.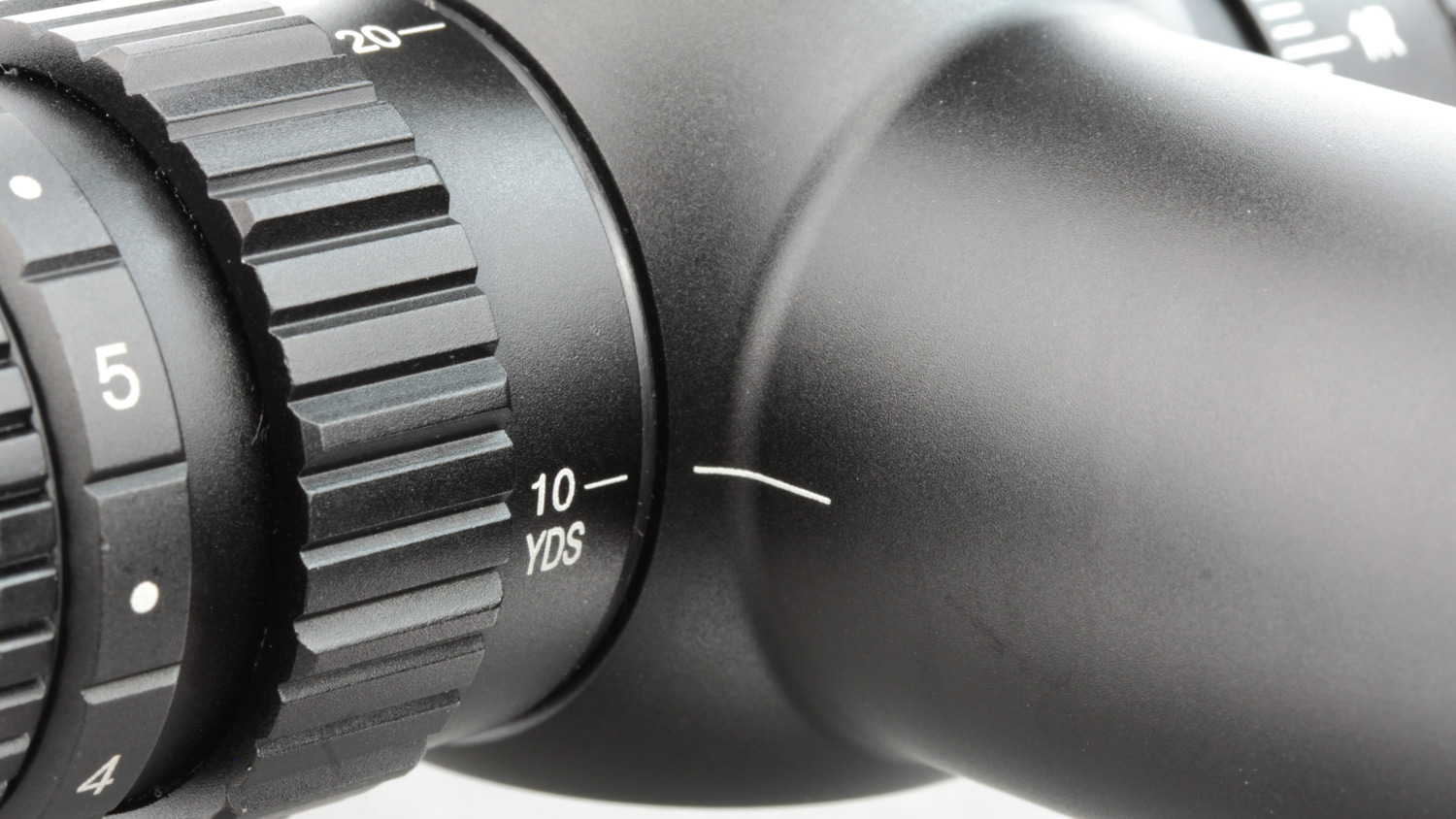 Stepping off the range I smiled thinking that Bushnell has once again raised the bar on affordable optics. The Match Pro was fun to work with—as the glass was clear, the clicks were tight and the balance was excellent. I enjoyed the simplicity of the turret reset and appreciated the versatility that a 10-yard parallax affords the entire system. Learn more at Bushnell.com.
---
See more:
2019 Holiday Gift Guide