I've only dabbled in the world of rimfire. Earlier this year I shot Rimfire Rifle Open (RFRO) for the first time in Steel Challenge at the 2019 World Speed Shooting Championship (WSSC), and it was a ton of fun. Outside of competition, however, I've shot rimfire for years, both for fun and as a training supplement to my centerfire pistols and rifles. So when I was introduced to Chet Whistle of CWA, I was pretty excited—CWA is the name in custom competition 1911-22 pistols.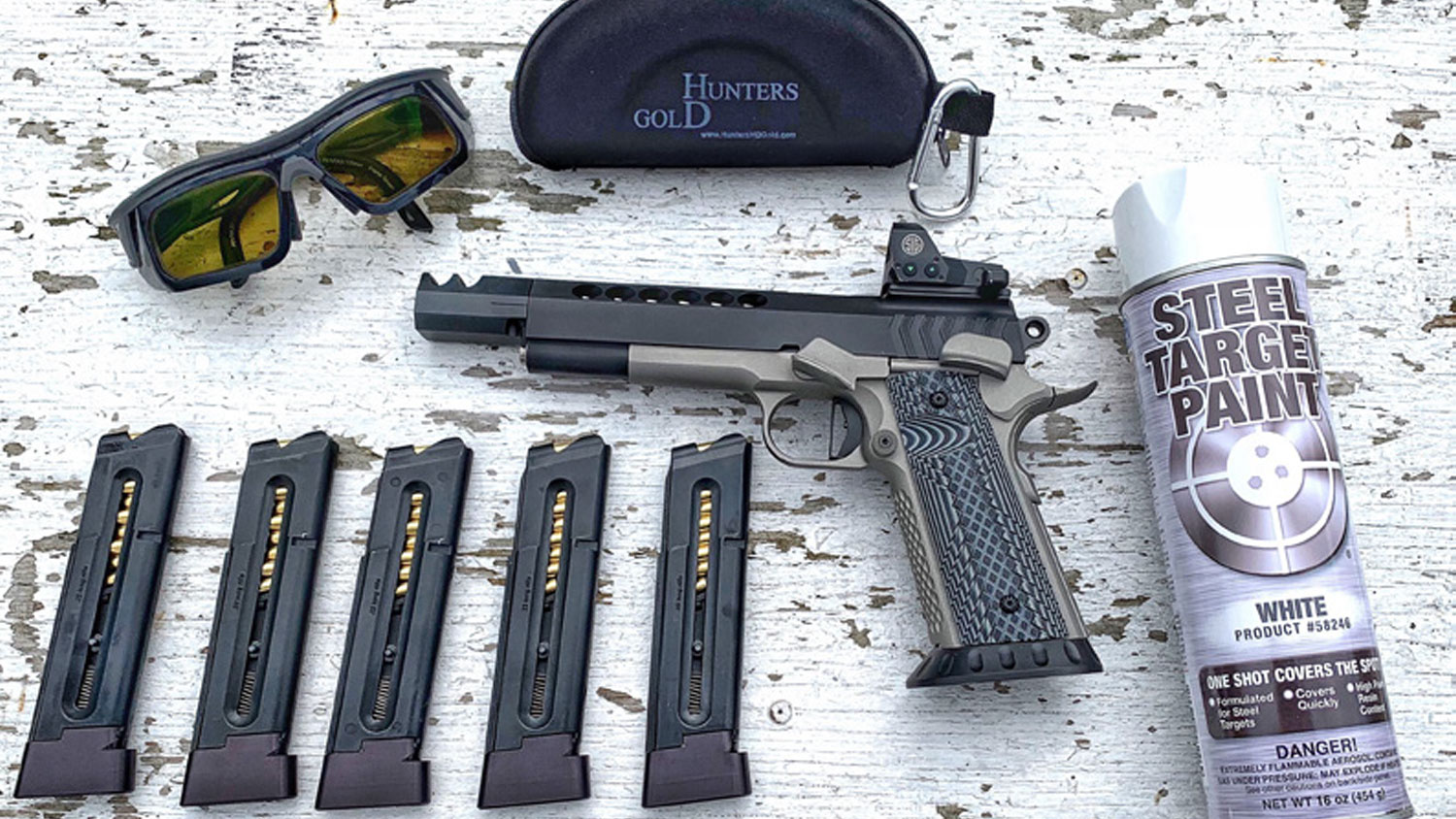 The advantages of using a 1911 chamber in .22 LR are obvious. Many competitive shooters are already using a centerfire 1911 or 2011, so the manual of arms and grip angle of a 1911-22 would be instantly useable with little re-training required to use the firearm. I've often considered shooting rimfire competitively, but the prevailing platforms are all foreign relative to the centerfire pistols I shoot. For my purposes, a 1911-22 is a very attractive option.
During the 2019 World Speed Shooting Championship, Chet Whistle provided me an example of his craftsmanship. Once back home, I took the CWA 1911-22 out to the range and ran 500 rounds through the pistol. They were 100 percent reliable—no failures whatsoever. This was notable for a few reasons. Firstly, I wasn't using high-end .22 LR ammo—I actually was using "the cheap stuff." Secondly, I had not cleaned the pistol, which had been used as a demo gun all week long at the WSSC—there was no telling how many rounds the pistol had through it before I did my testing. I've never before encountered a rimfire pistol that exhibited this level of reliability. The rimfire pistols I currently own are good for maybe a couple hundred rounds before they begin to exhibit failures which are common among lesser rimfire pistols.
I did a series of mag dumps (10 rounds), shooting as fast as I could at a metal target from 10 yards. All of my strings were consistently between 1.8 and 1.9 seconds, with all shots landing tightly grouped within a 10-inch circle. That's an incredible performance from a firearm that I had never previously fired. I moved over to the Bianchi plate rack we have at my local range and saw similarly impressive results. Again shooting from a distance of 10 yards, I was easily running sub-three-second strings, with first shots from a low-ready position coming in between .80 and .90 seconds. I'll be the first to say that you can't "buy skill", but there's no denying that the CWA 1911-22 made me look a LOT better than I actually am—again, I've never shot rimfire pistol in competition, so it's not something I practice with to the degree I do with my centerfire firearms. To pick up a gun I've never fired before and shoot a sub-three second plate rack from 10 yards is something I would have simply not thought possible.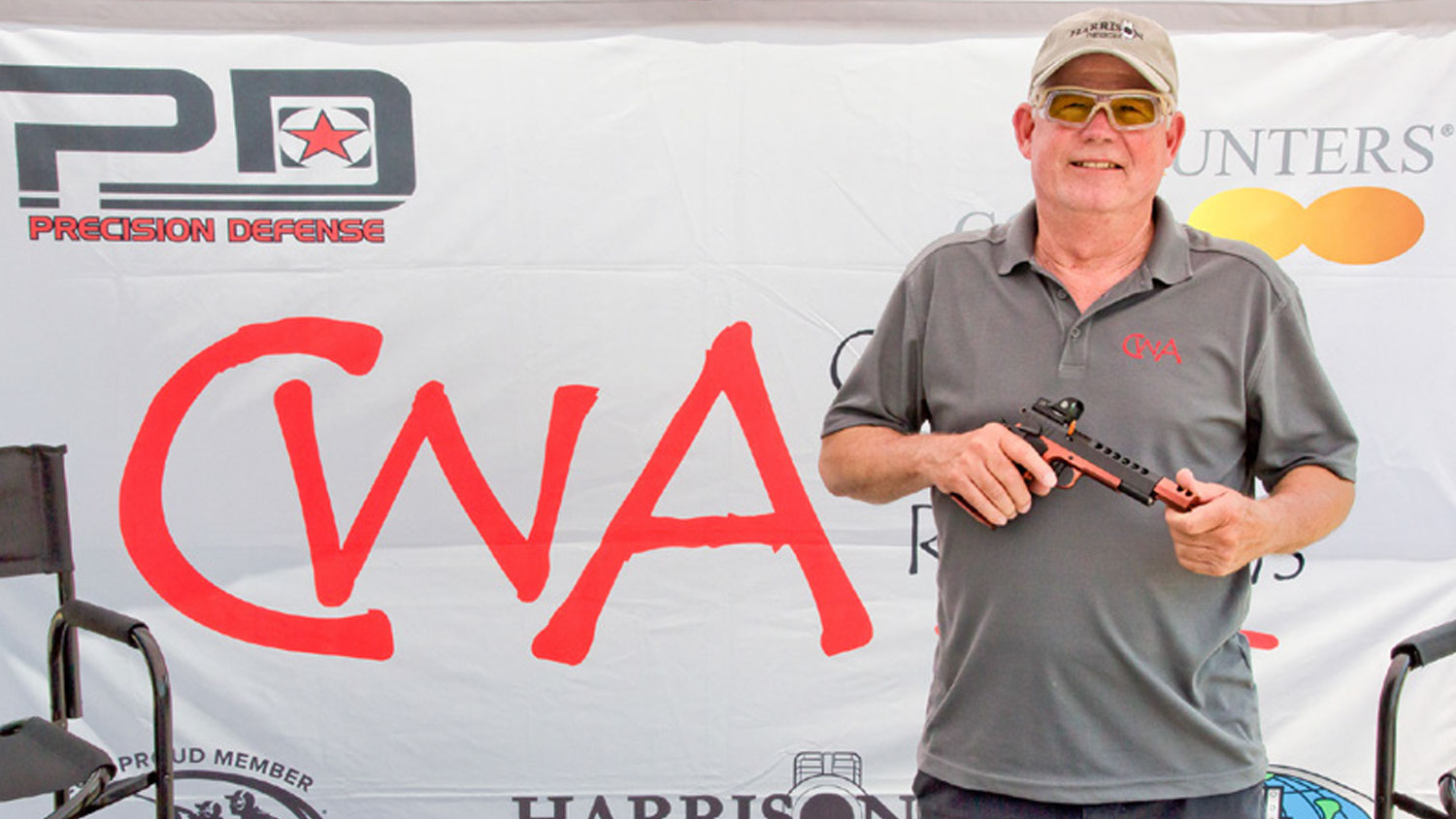 In speaking with Whistle about the gun, he typically sets them up with a trigger pull weight of around two pounds. The sample I had was perhaps worn in a bit and had a sub-two-pound trigger weight. It was easily the nicest trigger I've ever used on a pistol, and the results clearly speak for themselves. Whistle's miracle machines begin life as a high-end 1911 frame which he fits to his other custom-manufactured components to create a 1911 pistol chambered in .22 LR. The operation and ergonomics of the finished product are identical to a Colt M1911A1 pistol. When his business began in July 2011, Whistle made replacement components for the GSG/SIG 2911-22 platform, mostly out of necessity. He was a competitive shooter who loved the 1911 platform and wanted to make the GSG/SIG 1911-22 suitable for use in competition. Eventually word got out of the fantastic components Whistle was making for the GSG/SIG 1911-22, and people asked to buy parts from him—thus, the birth of Chet Whistle Accessories (CWA).
From there, his business evolved into doing full custom builds for customers looking for the ultimate competition rimfire pistol based on the 1911 platform. The CWA 1911-22 custom-built firearm shouldn't be confused with the GSG/SIG 1911-22—they are two completely different animals. One of the keys to the reliability of this particular rimfire pistol are the GSG all-metal magazines (they are stamped "Made in Germany") which are used. Unlike the rest of the gun, Whistle doesn't have to do anything to them to make them suitable for competition—he just installs CWA base plates to them, which give them some additional heft.
The entire package looks, feels, and performs like a finely tuned sports car—a work of art that performs better than any production offering could hope to even approach. You couldn't ask for a nicer guy than Whistle to work with to bring your vision to reality.
Whether you're a competitive rimfire shooter, or simply a 1911 aficionado who demands the best, you need to check CWA Firearms' 1911-22. A custom build can run between $1,600 and $2,100, depending on the options chosen. Magazines run $45 each with the CWA baseplate. Learn more at CWaccessories.com.

Article from the July/August 2019 issue of USPSA's FrontSight magazine. Photos by John B. Holbrook, II.
---
Read more:
2019 SIG Sauer USPSA World Speed Shooting Championship