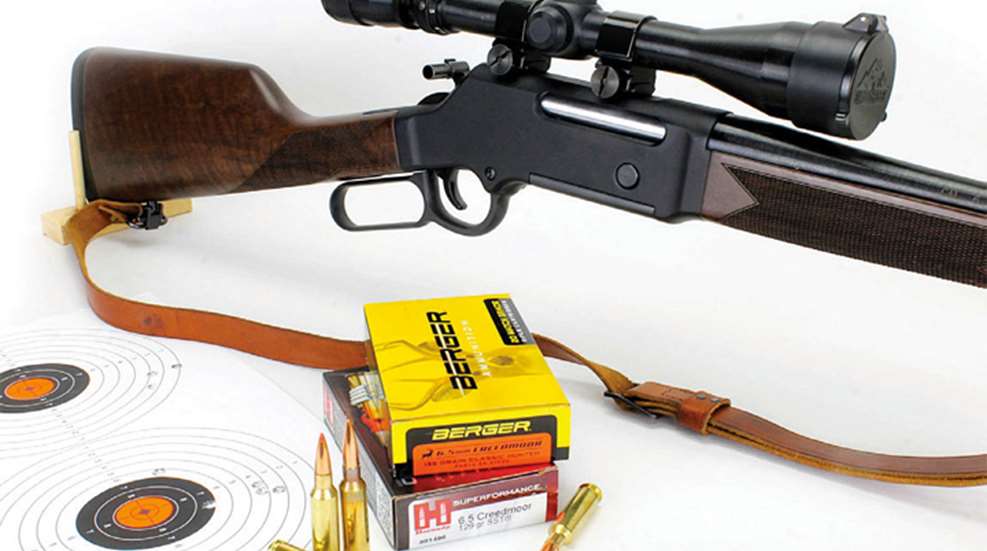 Henry Repeating Arms, best-known for its Golden Boy line of rimfire and centerfire western-style rifles, is challenging our assumptions in creating the Henry Long Ranger lever-action rifle. The Long Ranger is a 19th century concept benefitting from 20th century improvements and upgraded to chamber 21st century cartridges—including one birthed for competition at extended ranges, the 6.5 Creedmoor.


Especially if your favorite game takes your shots beyond 300 yards, as a competitive shooter and hunter the first question about the lever-action Long Ranger that comes to mind is, "How far is 'long range?'" We'll see if we can agree on that in a minute, but first let's look at the rifle and see if it gives us a clue.
Classic Aesthetics, Modern Design
The first thing we notice out of the box is the Henry's aesthetics. The Long Ranger's receiver and lever have a matte-black finish; the bluing on the 22-inch barrel is dark and blends well with the aluminum alloy receiver. The fore-end tip is steel, blued dark to match the rest of the rifle. The American walnut fore-end and buttstock have respectable figure and a satin-oil finish. Laser-cut checkering on each piece consist of a single wraparound panel in a bordered point pattern. The soft rubber recoil pad measures one-inch thick; QD sling swivel studs are included. Wood-to-metal fit is superior to most production rifles, with only a bit of proud wood around the lower receiver tang. Overall length measures 42 inches and length-of-pull is 14 inches. A minor flaw is with the stamped metal magazine: it fits a bit loosely, but happily does not rattle during carry. The mag-release button on the right is recessed into the flat receiver side. The Henry does not have a hammer half-cock stage or an external safety; instead a transfer bar safety mechanism ensures a chambered cartridge cannot fire unless the hammer is first fully cocked and the trigger is pulled.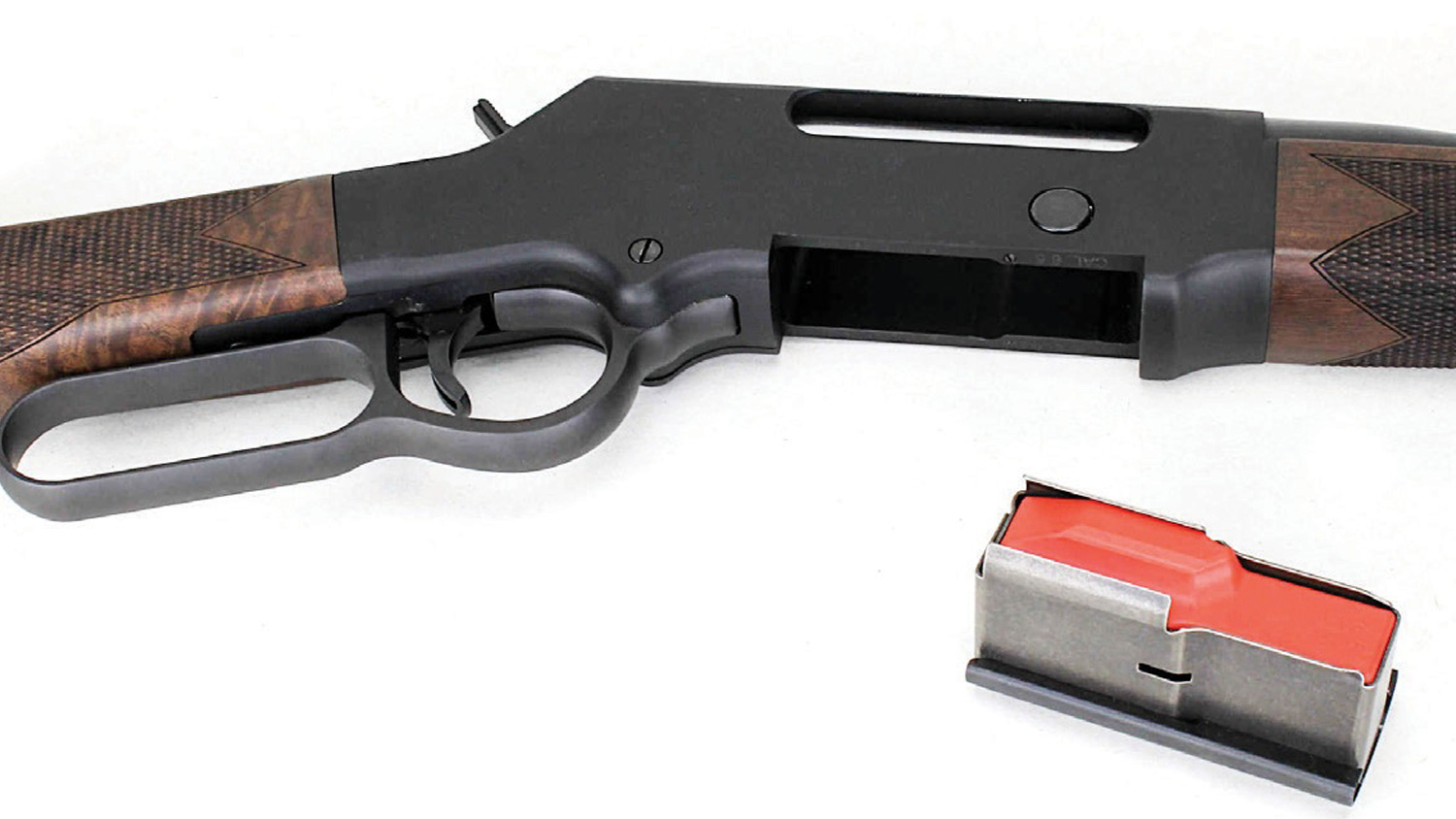 Our first clue to the Long Ranger's potential is the box magazine that permits the use of spitzer type, high-BC bullets. It also eliminates the lever gun's traditional under-barrel magazine tube which, being attached to the barrel via a band, interferes with inherent accuracy in those old-school guns.
Our second clue, the Henry loaned for test and evaluation here came sans iron sights as befitting a field rifle intended to reach out there, though the Long Ranger carbine with 20-inch barrel does sport barrel-mounted sights. Side ejection allows ready scope mounting; Henry drilled and tapped the receiver top for Weaver-type ring scope bases that come with the rifle, and also included a hammer extension for easier hammer manipulation with a scope installed. Going the extra mile to include the must-have scope mount and hammer extension is thoughtful and practical.
Not immediately visible, we see our third clue after removing the fore-end: a fore-end hangar attached to the receiver that free floats the barrel. Henry didn't cut corners here with a thin metal strap; the hangar is five inches of beefy steel to ensure rigidity.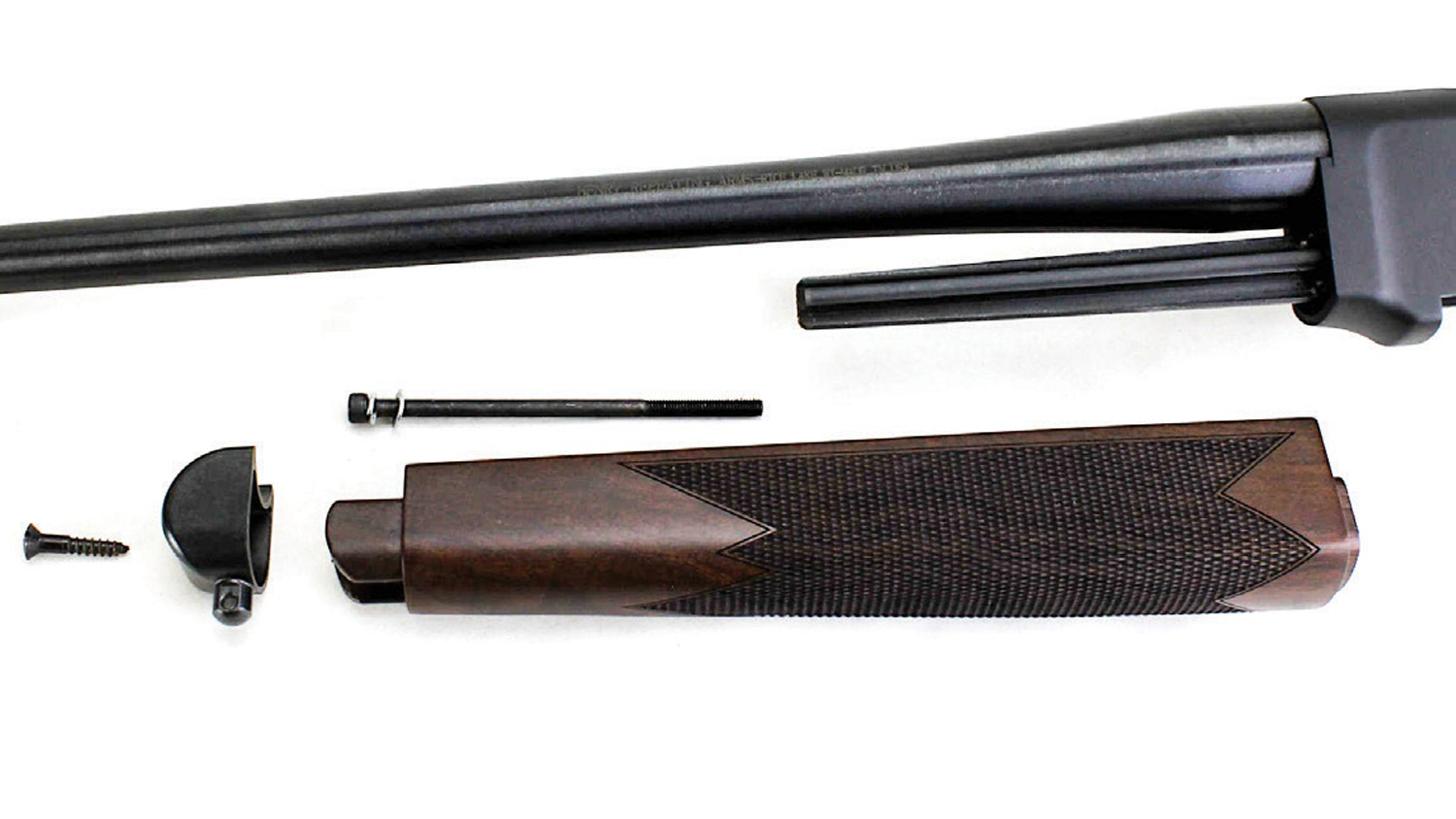 Every AR-15 shooter will recognize the bolt, engineered as a two-piece bolt carrier and separate, six-lug articulated bolt head that locks into a barrel extension. Extractor and ejector are also similar to the AR-15 in configuration. Dropping the lever to open the bolt exposes an integral rack (gear teeth) on the bolt bottom that engages the circular spur gear of this rack and pinion system. Comparison to the Browning BLR leveraction rifle's very similar system is probably inevitable, though the Long Ranger differs in the trigger staying immobile during lever manipulation while the BLR's trigger is attached to and moves with the lever.
Our loaner rifle's trigger breaks super cleanly at 3.75 to 4.0 pounds with zero overtravel, a big help to accurate shooting, of course. There is no takeup. After wiping out the factory preservative oil, a bore tour with a Lyman Borecam showed what appears to be a standard production, unpolished, hammer-forged barrel.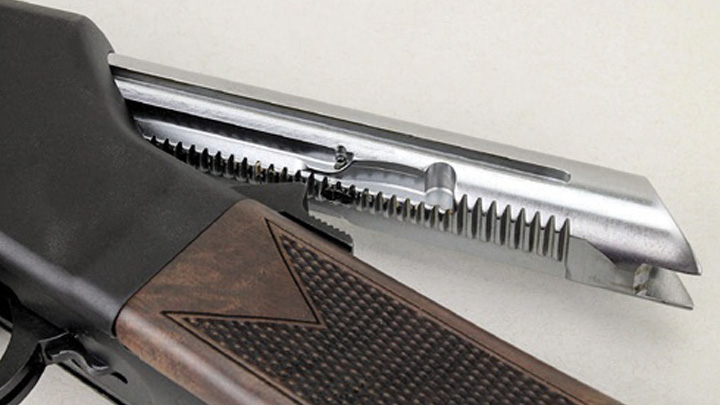 Drop at the comb measures 1¾ inch at the tip, tapering to 2½ inches at the heel, suited for low mounting of a scope of perhaps 36 to 40mm and keeping the rifle/scope combo compact, as befits the compact nature of a lever gun. For accuracy evaluation, I mounted a Redfield 3-9x40mm Hunter scope, and carried the rig comfortably on several days of a cow elk hunt.
Short Strings
Let's have a reality check here. In competition we're concerned with barrel heating affecting group sizes when we shoot 30, 50, 60 or more rounds, and this is the major reason we mount heavyweight barrels on our match rifles: Heavy barrels move less than slim barrels under the stress of heat caused by repetitive firing. High-volume fire is not an aspect of big-game hunting, and some old timers expressed hunting marksmanship this way: "One shot, one deer; two shots, maybe one deer; three shots, no deer." Three-shot groups are realistic tests of hunt rifle accuracy, and anything more than five-shot groups is certainly (pardon the pun) overkill.
Henry's Long Ranger turned in respectable 1½-inch, 100-yard three-shot groups with premium factory ammunition from Berger and Hornady, but as you might expect, the slim sporter weight barrel is not conducive to longer shot strings keeping bullet holes close together as the barrel heats up, regardless of the free-floating. Testing included several minutes of cool-down time between shots, and yet five-shot groups were significantly larger than three-shot groups.
"Long" for Levers
Is the Long Ranger a 600-yard big-game rifle with the 6.5 Creedmoor chambering? The potential is there in the test rifle when paired with Berger Ammunition's 135-grain Classic Hunter 6.5 Creedmoor offering maintaining an advertised 1,192 ft.-lbs. of energy at that distance, and accepting the general rule that we need a minimum of 1,000 ft.-lbs. of striking energy to reliably down deer-size game. More important than group sizes, ethical extended range hunting requires confidence in knowing a rifle's placement of the "cold bore" shot, as the first shot is frequently the only one we get. Careful testing of an individual rifle at actual distances will provide that.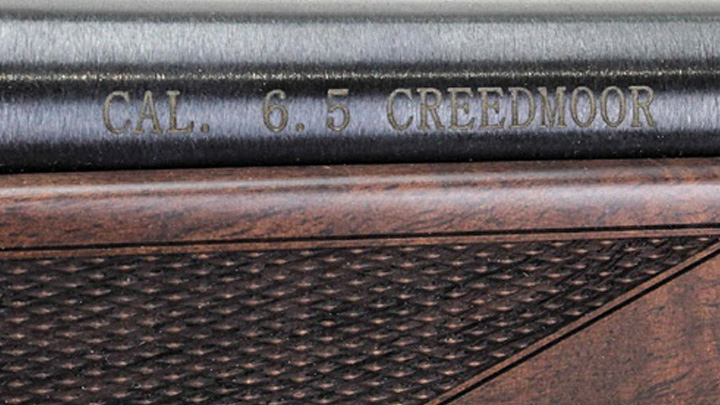 While bolt-action rifles are generally considered a European invention, the lever-action rifle is pure firearms Americana and has been in the hands of hunters for more than 150 years. First chambered for comparatively anemic rimfire cartridges (that still performed adequately within their limits), they have since been improved to launch everything from .22 Shorts to bruising .40 and larger calibers adequate for big African beasties. Still, they have been short-range affairs, with cartridge pressures and bullet configurations limited by the lever gun's very design. With its box magazine, Savage's lever-action Model 1899 permits use of modern spitzer bullets with higher BC, and the rifle is capable of utilizing some higher-pressure modern cartridges. The '99 extended the range of the lever rifle, but not to the point of what we might consider "long range" in today's parlance. The problem is, again, that the lever-action rifle design itself is not inherently conducive to what we call precision shooting today. While manufacturers today routinely claim 1-MOA accuracy and better beyond 100 yards from production bolt-action rifles, when was the last time you read a similar claim for a lever gun?
Henry's literature on the Long Ranger makes no 1-MOA claim either. Henry offers the Long Ranger chambered in .243 Win., .338 Fed. and the three most prevalent cartridges seen at the 600-yard line—.223 Rem., .308 Win. and 6.5 Creedmoor. The latter is noteworthy in that it's a modern cartridge factory designed from the outset for extended-range competition, and only afterward adopted for big-game hunting. The 6.5 Creedmoor chambering is pretty much Henry's tacit implication on the Long Ranger's potential, even without a claim to 1-MOA. Handloading may achieve that potential.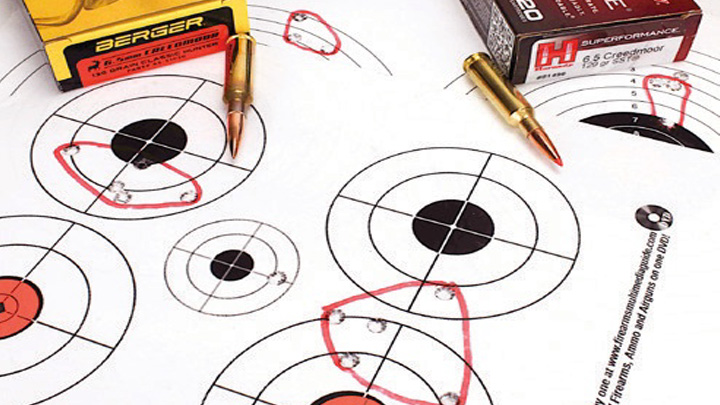 Potential aside, Henry's Long Ranger is more about big-game hunting with a rifle of classic design, scoped and chambered for powerful modern cartridges. A lever gun at the 600-yard firing line? Perhaps not. Yet, compared to the late 1800s and early 1900s rimmed cartridges that are traditional to the lever-action rifles, the Henry is indeed a long-range affair, generally doubling or trebling the effective range of tubular magazine lever guns. While the Savage '99 and Browning BLR have already done so with the .308 Win. cartridge, Henry picks up where they left off and widens the playing field with 6.5 Creedmoor.
MSRP is $1,105 for the 6.5 Creedmoor model. For more info on the Long Ranger, visit Henry's website.
---
See more:
Lessons Learned: .30-06 Cartridge Utility