Support NRA Shooting Sports USA
DONATE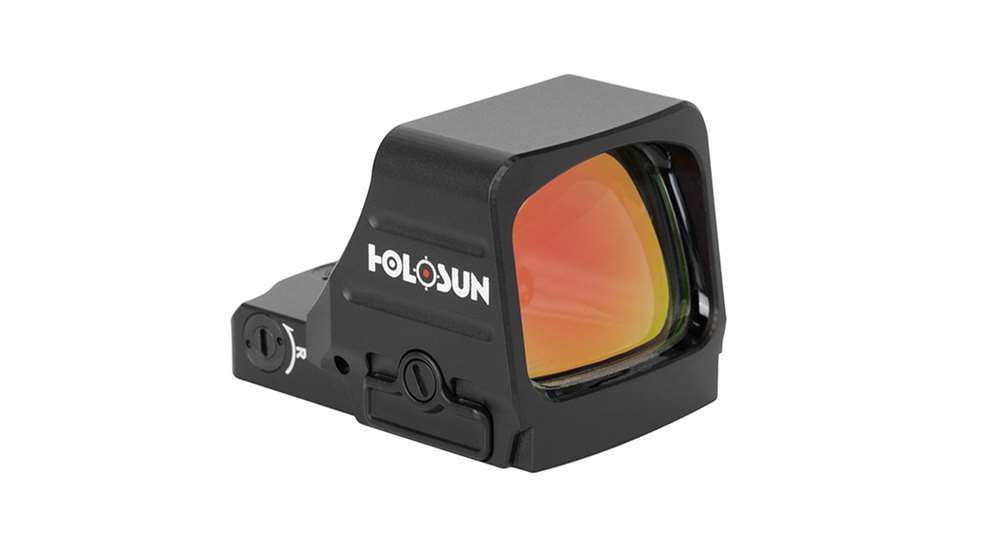 Holosun entered the reflex sight market in 2013, and since then has earned an excellent reputation among competitive shooters. The company's latest optic introduction won't disappoint.
The new 507COMP is available with a red dot ($435) or a green dot ($470). It uses the popular Trijicon RMR mounting footprint, making it easy to mount on virtually any competition gun.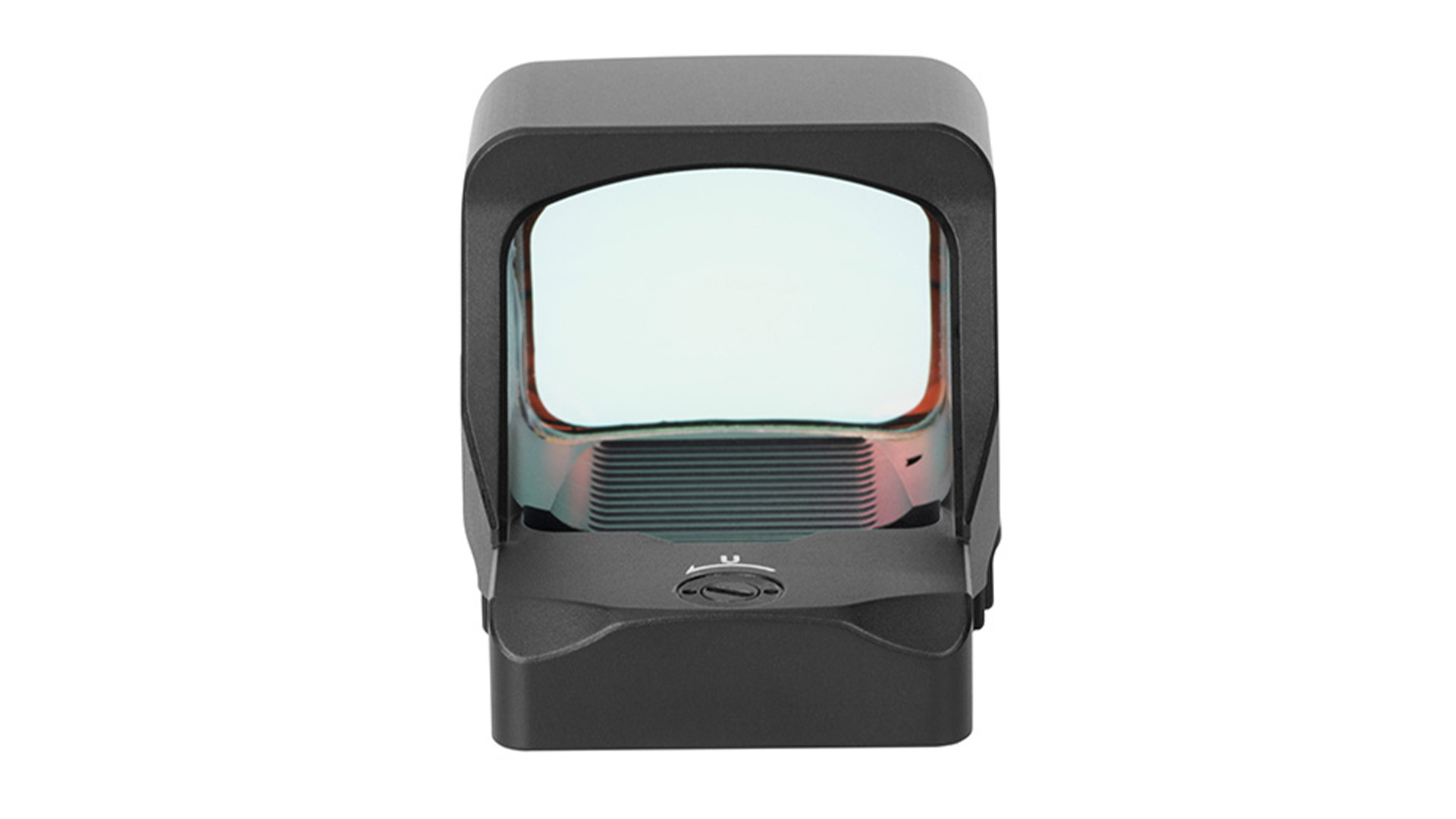 The sight window measures 1.1-inch by 0.87-inch and weighs in at 1.7 ounces. The unit is powered by an included 1632 battery that is inserted into a side mount; a solid system which helps to prevent battery bounce. Holosun states that battery life resides in the 50,000-hour range. Windage and elevation adjustments are in clearly marked, felt and audible one-MOA clicks, located in the customary top and side positions at the sight's rear.
What separates this model from others is the Holosun Competition Reticle system. Eight different reticle options are available. They consist of a two-MOA dot, or empty circles of eight-, 20- or 32-MOA, or those same three circles with the two-MOA dot, plus the 32-MOA circle with the two-MOA dot and eight- MOA circle in the center. Eight brightness levels (two for night-vision gear and six for daylight) illuminate them. Regardless of what competitive discipline one shoots—or what light levels they shoot in—there's likely to be a reticle that works well for them.
Accessing the aforementioned reticles is simple. Operating controls consist of a Plus button and a Minus button on the left side. Briefly depressing either button turns the sight on. To select a reticle just hold the Minus button down for three seconds. Holding the button down continuously will cycle through them a bit quicker. As for brightness, it is adjusted with the appropriate button.
Turning the sight off requires simultaneously pressing both the Plus and Minus buttons. They are a bit small and somewhat stiff. I was unable to properly execute this maneuver using two fingers. But I found that carefully placing my thumb directly in the middle of the two buttons, and pressing firmly, worked well. When the sight is turned back on, it returns to the previous reticle and brightness level setting.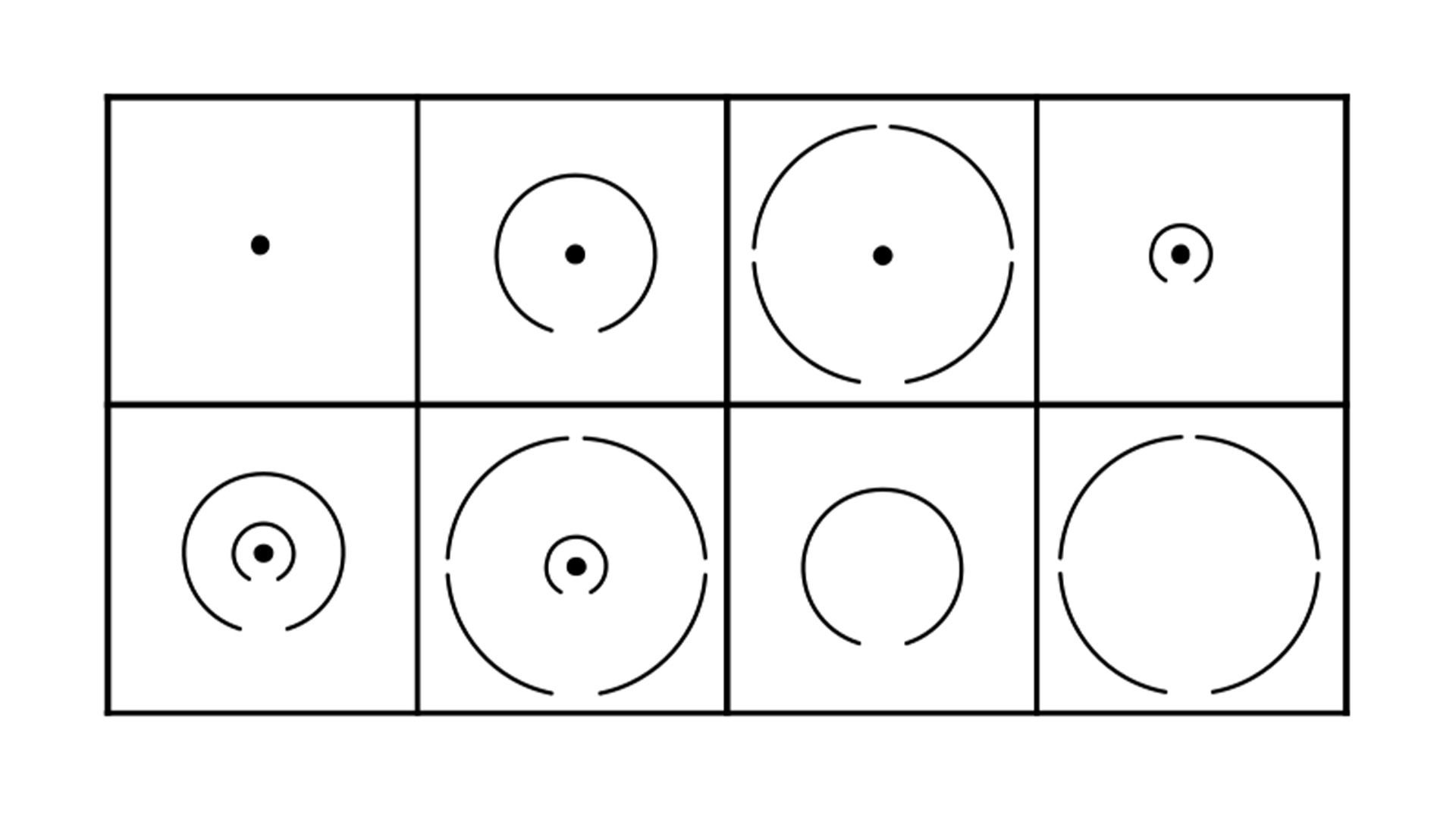 Additionally, the 507COMP has auto-sleep and shake-awake capabilities. If the sight remains motionless it will automatically shut off. At the first movement it will turn it back on to the previously set reticle and brightness settings. The factory setting is 10 minutes. I tested this and it works. The time interval can also be adjusted to one hour, 12 hours or disabled.
The sight ships in a foam-fitted plastic box with multiple mounting screws, 1632 battery, a tool for adjusting sights and opening the battery tray, instruction manual, lens cloth and warranty.
Sporting the popular RMR footprint, the 507COMP is easy to mount. I selected the green LED version for this test and had a couple of guns I could mount it on. I decided to use my Ruger MKIV .22 LR pistol. I had a Trijicon Picatinny rail mount on hand and it was quickly done. Next, I loaded a few magazines with Lapua Center-X ammunition, which has proven accurate in the MKIV, and headed to my backyard range to zero the gun at 25 yards. Turning on the sight for the first time it was at the two-MOA reticle, which would work well for a zero.
I put up a CMP 50-yard smallbore target, which I like for a 25-yard zero, because they have a 1.75-inch white 10-ring in the middle of the black circle. This makes it easy to maintain a precise aiming point. After setting up my sandbag rest I started running through the brightness levels with the two-MOA dot. It was a clear blue midday summer sky. That's the kind of light condition where you need high dot brightness. But I didn't need that with the Holosun. I started at level one (night vision), and it was too dim. After upping it to level two (still night vision), it was perfect. It fit right into the center 10-ring circle with a crisp round dot and made a positive sight picture.
My first three-round group was about four-inches right and two-inches low. Holosun mentions one-MOA click adjustments. That's 0.25-inch at 25 yards. After an eyeball measurement, I cranked in the appropriate corrections with the provided tool, and the next three-round group was almost there. One more adjustment and the center X-ring was toast. It took nine rounds to zero the gun. Those adjustments are precise.
I normally have no use for a two-MOA dot beyond achieving a precise zero. But the Holosun 507COMP optic changed my mind.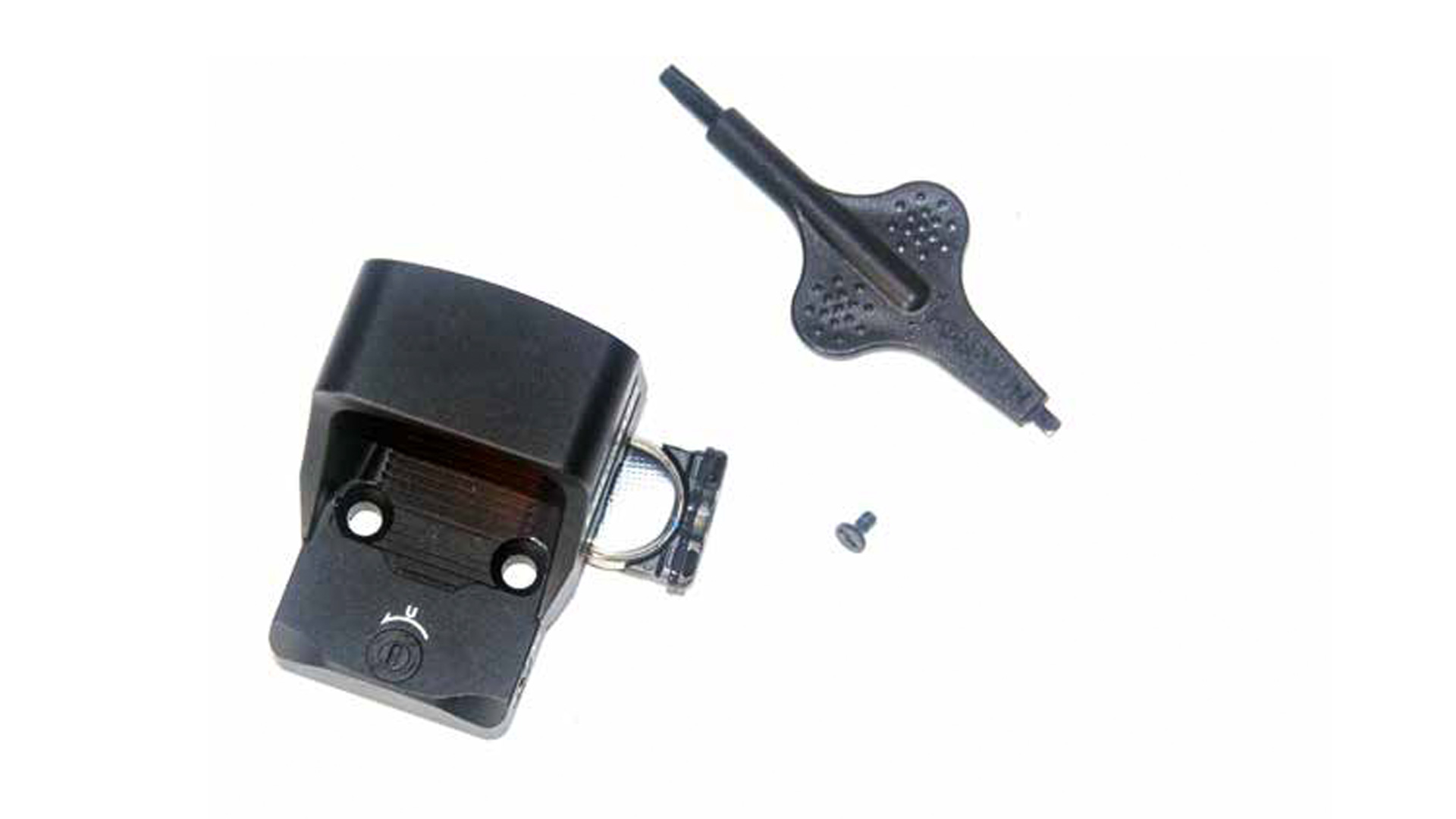 With the two-MOA dot dialed in I started increasing the brightness. At level four (number two on the daylight settings), the dot looked as big and bright as the red five- and six-MOA dots on my regular sights. Moving up to the number five setting the dot was actually a bit too bright and started to bloom. But, there were three more brightness levels to go. And, under a clear midday summer sky. Whether it's because green is more visible, or just that the dot is really bright, I couldn't imagine needing the highest power, unless I had to burn through a low-facing sun. Even then, there's plenty of power. This dot is bright.
I then cycled through the reticles. I found the eight-MOA circle with dot and put that on the target. I could see a hint of target around the dot, but for all practical purposes it was an eight-MOA dot. I might prefer that for USPSA, Steel Challenge or IDPA. For ICORE and GSSF (where brutal down points make accuracy count a bit more than speed), I would go with the two-MOA option, given its impressive range of brightness. The ability to dial it up or down, depending upon the precision required for the stage, would be a plus. The larger circles and circles with dots weren't applicable to me for the 50-yard and under shooting I would be doing in the above matches with handgun, rimfire rife, or pistol-caliber carbine, but they might if I was running a rifle at longer ranges.
I normally like to shoot test items in a match, but Match Director vacations and unsettled weather made matches dicey for August. But I'm impressed with this sight, and it'll be on one of my guns when matches fire back up. Visit holosun.com.