In recent years, the firearms industry has changed drastically and one company that has evolved to meet 21st century demands the most is Mossberg. For years, Mossberg has been known for affordable .22 LR rifles and its excellent Mossberg 500 shotgun. Mossberg has carved itself a niche for centerfire boltaction rifles, AR-15 rifles and most recently the company has entered the most active segment of the market—defensive pistols. Recently, I tested seven concealed-carry pistols for women and was quite impressed with Mossberg's re-entry into the pistol market. The last Mossberg pistol was introduced more than 100 years ago to some success, but the sub-compact MC1c turned out to be an excellent gun. Now the company has moved into the compact-defensive pistol class with its new MC2c 9mm.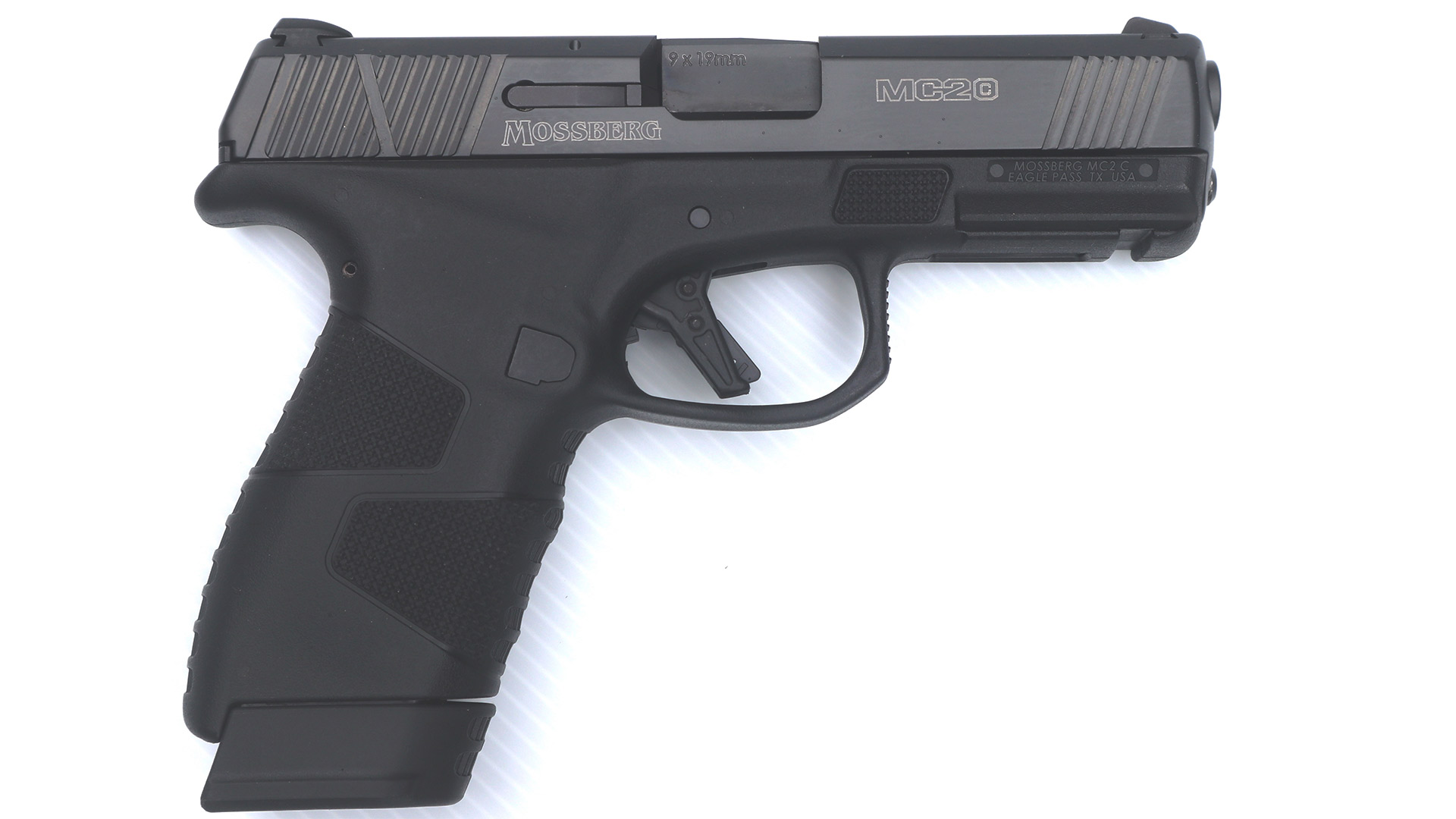 The MC2c doesn't fit in any specific box. It weighs the same as a Smith & Wesson Shield, but sports a 4-inch barrel and a 13-round magazine capacity as opposed to seven rounds. It has the same magazine capacity as the Springfield Inc. XD 3-inch sub-compact but is much slimmer, 5 ounces lighter and has a 3.9-inch barrel. It's also much slimmer than the Smith & Wesson M&P Compact, weighs 6 ounces less and has the same capacity with the included extended magazine. It weighs less than the Glock G19, but is much slimmer and matches it in capacity and height when used with the extended magazine. In short, it bridges the gap between sub-compact and compact in a smaller and lighter package. None of this is important if the MC2c isn't as good as those other options, but based on my experience, it's at least as accurate, in addition to being reliable and easy to shoot well. The most marvelous part—this gun is from a company with only a few years making a modern pistol design.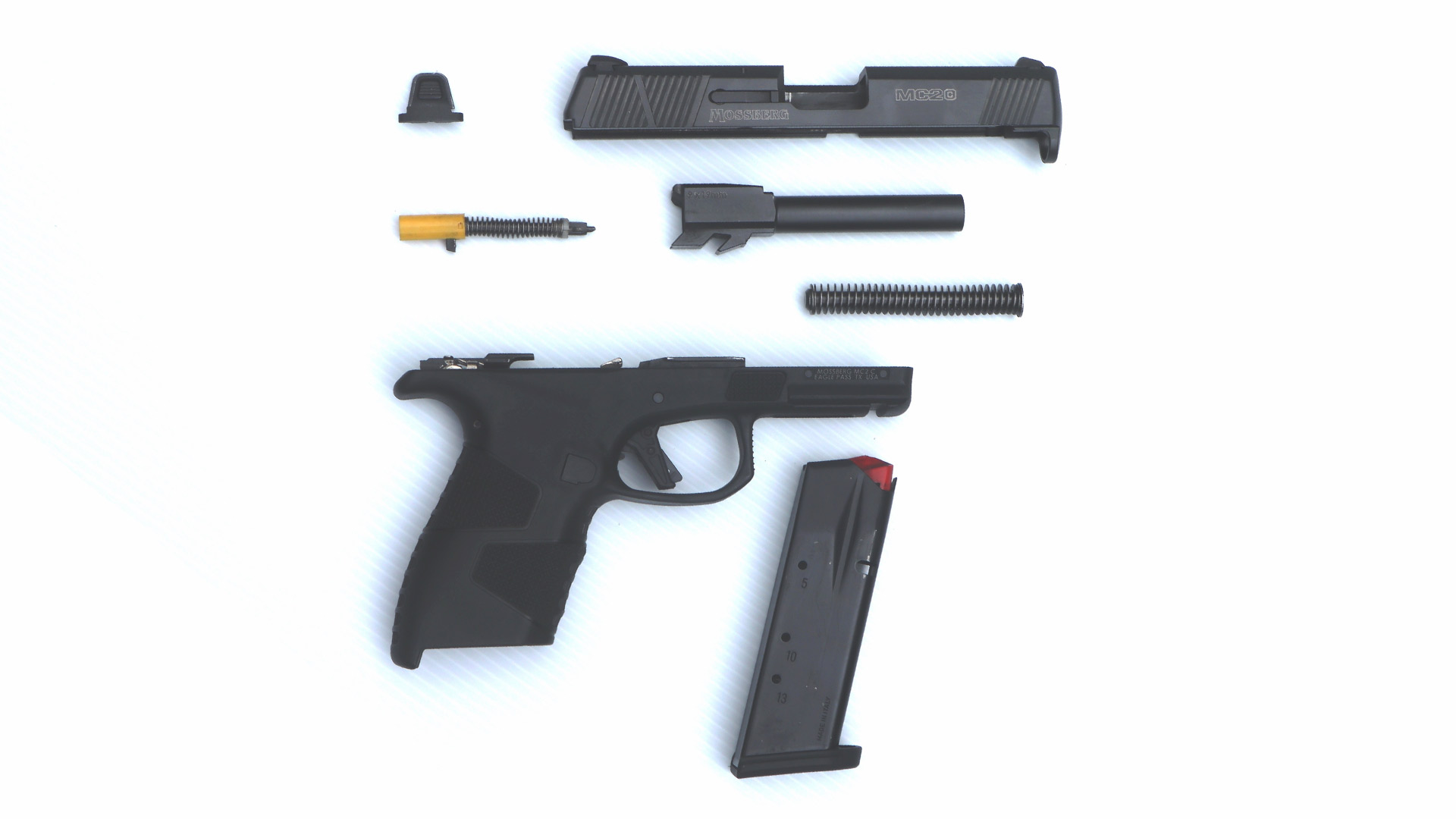 The MC2c has a 3.9-inch barrel and weighs 21 ounces. Magazine capacity is 13+1 with the smaller magazine, and 15+1 with the supplied 15-round magazine. It has a width of just 1.1 inches, barely wider than many single-stack sub-compacts. It has a dovetail, three-dot sights, a front rail and a flat-faced, bladed trigger. Grip surfaces are good, but not as good as the Smith & Wesson M&P 2.0 surface. I particularly like the textured and checkered areas where the thumb should be for a high, thumbs-forward grip on the left side, and where the index finger should be when it's not on the trigger. They make little difference for experienced shooters, but help me when training a new shooter.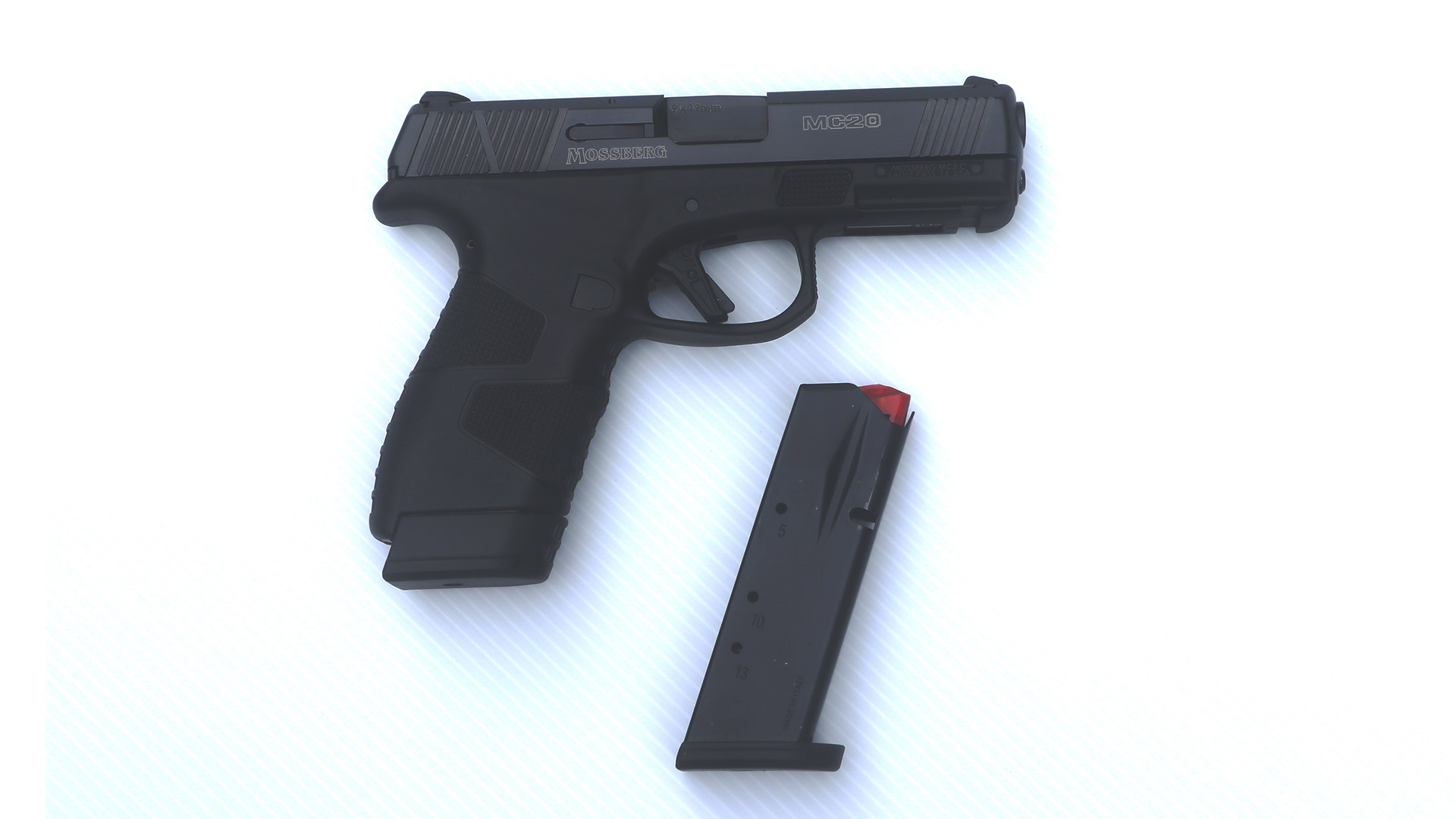 Access to the magazine release is easy, and the taper at the top of the staggered-magazines finds the mag-well easily. Bore axis is low, and it's easy to get a high grip because of a slight undercut of the trigger guard and top of the backstrap. The slide serrations at the rear are particularly grippy, and there are serrations on the front of the slide, though I never use them. The trigger is not particularly crisp, but there's zero overtravel. It reminds me of the last bit of travel on an old PPC revolver, and I like it. I don't focus on reset or really even notice it, but here it's fairly short.
I don't shoot a lot of matches these days, but the last few matches I've shot have been defensive pistol ones with actual carry guns, like the Hellcat and P365. I carry small guns; therefore, I work on my skills with small guns. My plan for testing was to shoot a defensive pistol match with the MC2c, but recent matches have been canceled. Since I didn't want to wait for a match opportunity, I decided to set up a few stages and finished up with the qualification course I use for training concealed-carry clients and church-safety teams. My stages involved movement, magazine changes, strong- and support-hand shooting and speed as well as accuracy at longer ranges including both paper and steel targets. While the stages I set up didn't use IDPA or USPSA rules, they incorporated a bit of both.
STAGE ONE: Barricade Strong and Weak. From a holster with both hands on the face of the barricade, draw and fire two shots each at five targets from the strong-hand side, strong hand only, change magazines and then shoot left side support hand only.
STAGE TWO: Gun on table, slide closed, magazine on table, hands at side. On timer beep, pick up the gun, load and fire one shot at each of six rectangular targets, change magazines and run to second box and shoot all six plates on the dueling tree.
STAGE THREE: Three "no-shoot targets" covering three targets with only the head exposed. Begin at seven yards and put one shot on each target moving forward to five yards, then to three. Change magazines and move backwards from three, to five to seven. Ten-second penalty on no-shoot target hits.

Shooting and handling a gun is a bit different from competing in an accuracy and time event. I was pleased with the result shooting the MC2c. Of course, it isn't a competition gun, but it's a capable performer when accuracy and speed are required. I really liked the grip surface and felt it was second only to the excellent grip surface on the S&W 2.0. The grip is narrow but long enough to fill my hand and allow getting the heel of my support-hand solidly engaged in a high, thumbs-forward grip. As stated above, I really like the checkered panels where my support thumb and trigger finger rest when out of the trigger. Plus, the magazine release was easy to engage, and mags drop freely. The taper at the top of the magazines made finding the mag-well easy.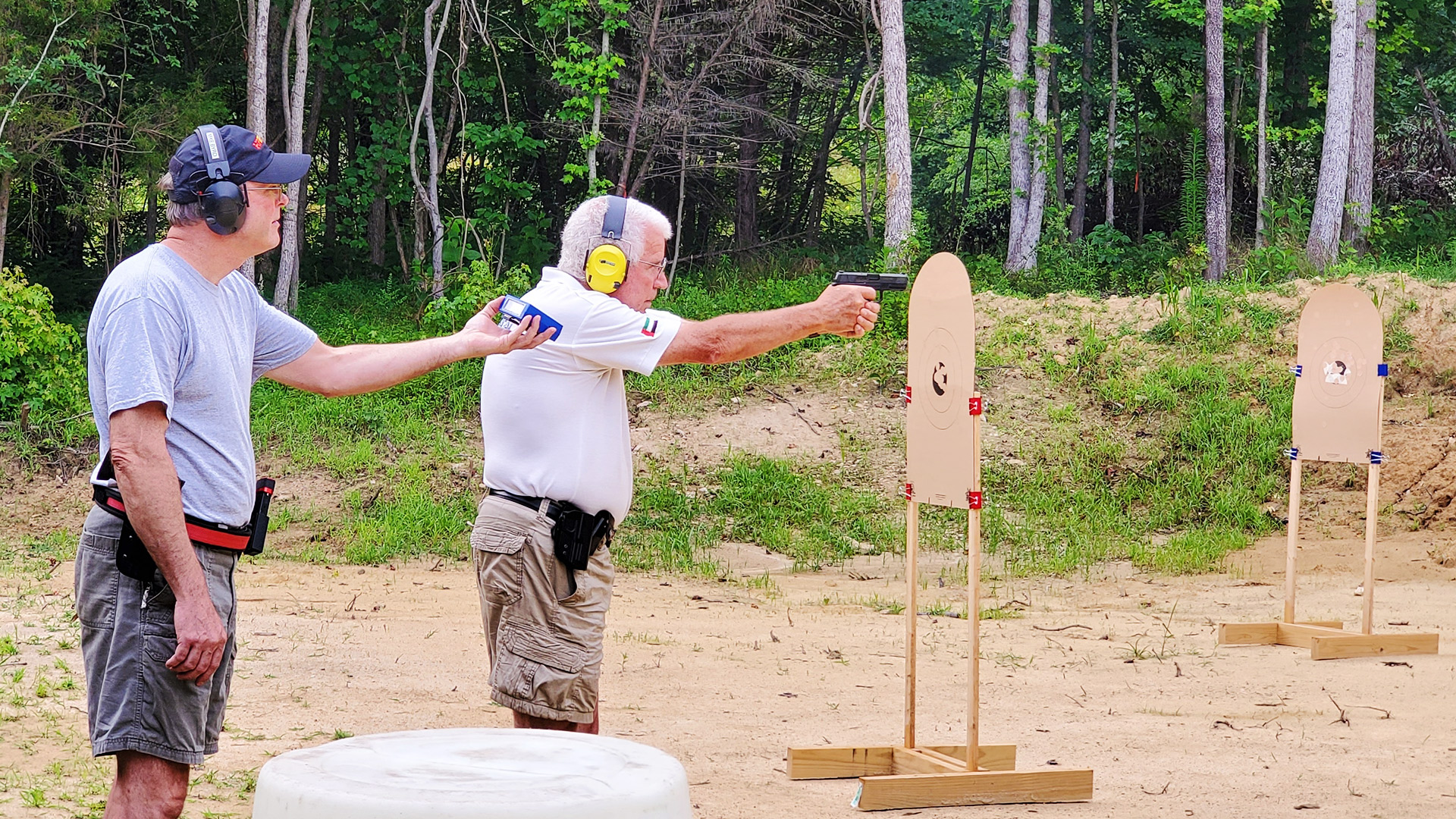 In the match setup, I did notice things I hadn't noticed before. First was the trigger. I really like the trigger on the MC1, but it's a bit different from most striker-fired pistols. This isn't to say it's bad; it's simply different. With most striker-fired pistols, there's movement in the trigger that takes the trigger to the pressure wall or second-stage. Then more pressure on the trigger completes the cocking process, and the trigger breaks with a bit of over-travel. With the Mossberg, the initial move takes the trigger to the pressure wall. Instead of a hard break, there's a bit more movement that ends with the striker falling, but zero over-travel. The weight of pull and effort is the same, but the movement is different, and there's zero over-travel. There's little or no tactile input that the trigger has broken, only the gun firing.
For the three-stage event, I invited eight other shooters for an evening shoot at the Gun Farm. Two shooters were using full USPSA raceguns and are better shooters than me. I finished third with the Mossberg and I was happy I managed to outshoot my grandson, who finishes about the same as me in matches. With my Church Safety Team qualification, I shot a respectable 492, or 98.1 percent, which is about as good as my normal qualification with the SIG P365 I shoot all the time.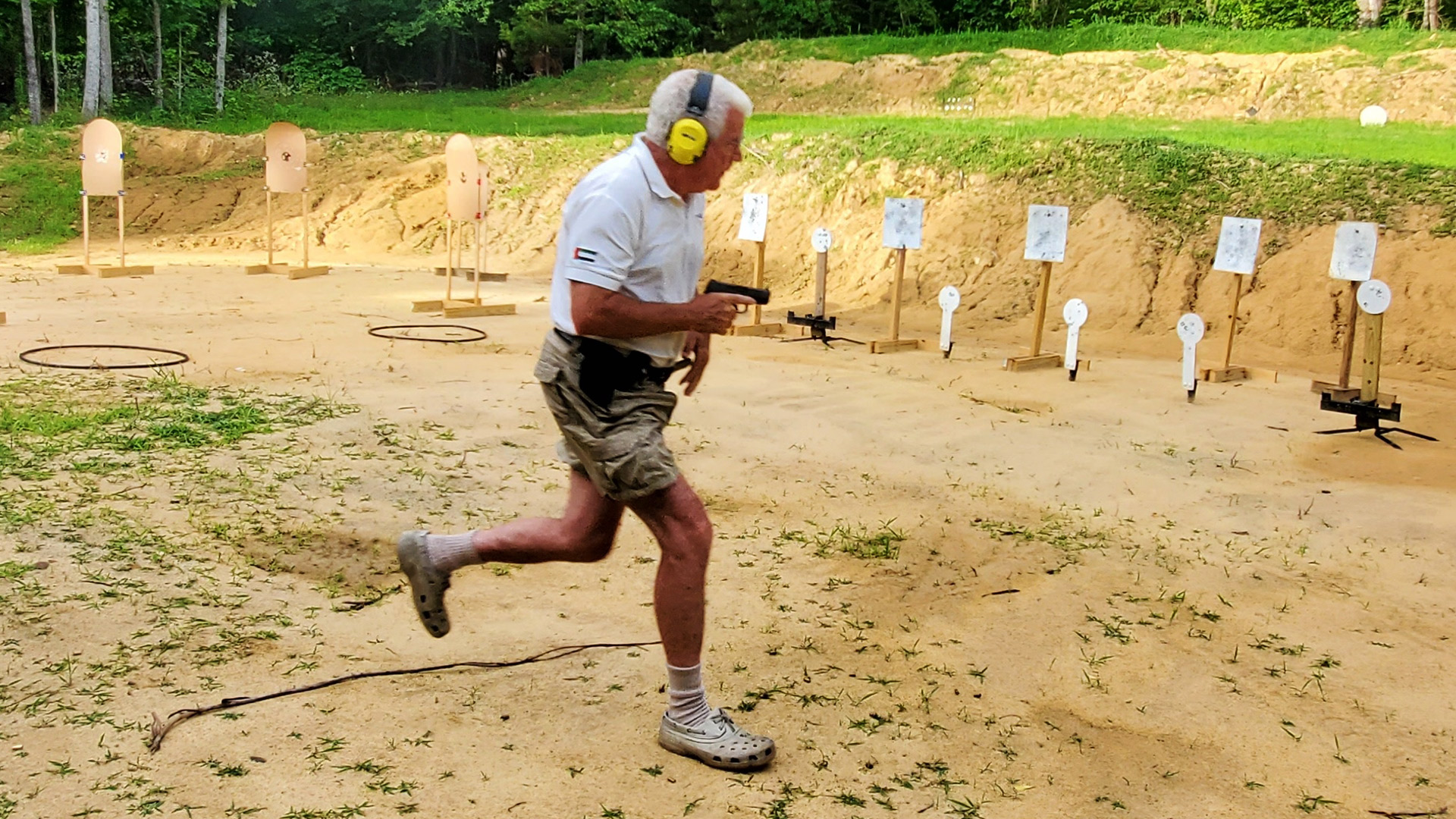 It may sound strange, but the feel of the MC2c reminds me of the PPC revolvers I shot as a younger man. Those guns were double-action revolvers, and there was a lot more trigger movement, but a rubber-snubber, or spring under the trigger, softened the break and produced zero tactile over-travel. It was a great trigger then and still is, but it's different. I didn't really notice the difference in normal testing, but it was noticeable when shooting under the constriction of time. With only 60 shots in the three stages, I was getting used to it by the third stage, but it was noticeable.
I love three-dot sights when training new shooters. Aligning three dots equidistant makes it easy to convey proper sight picture, but I find the rear dots distracting when I shoot fast. Well, not really fast, but at least as fast as this aging rifle shooter can go. The good news is that a Sharpie can alleviate the problem if you don't like the rear dots.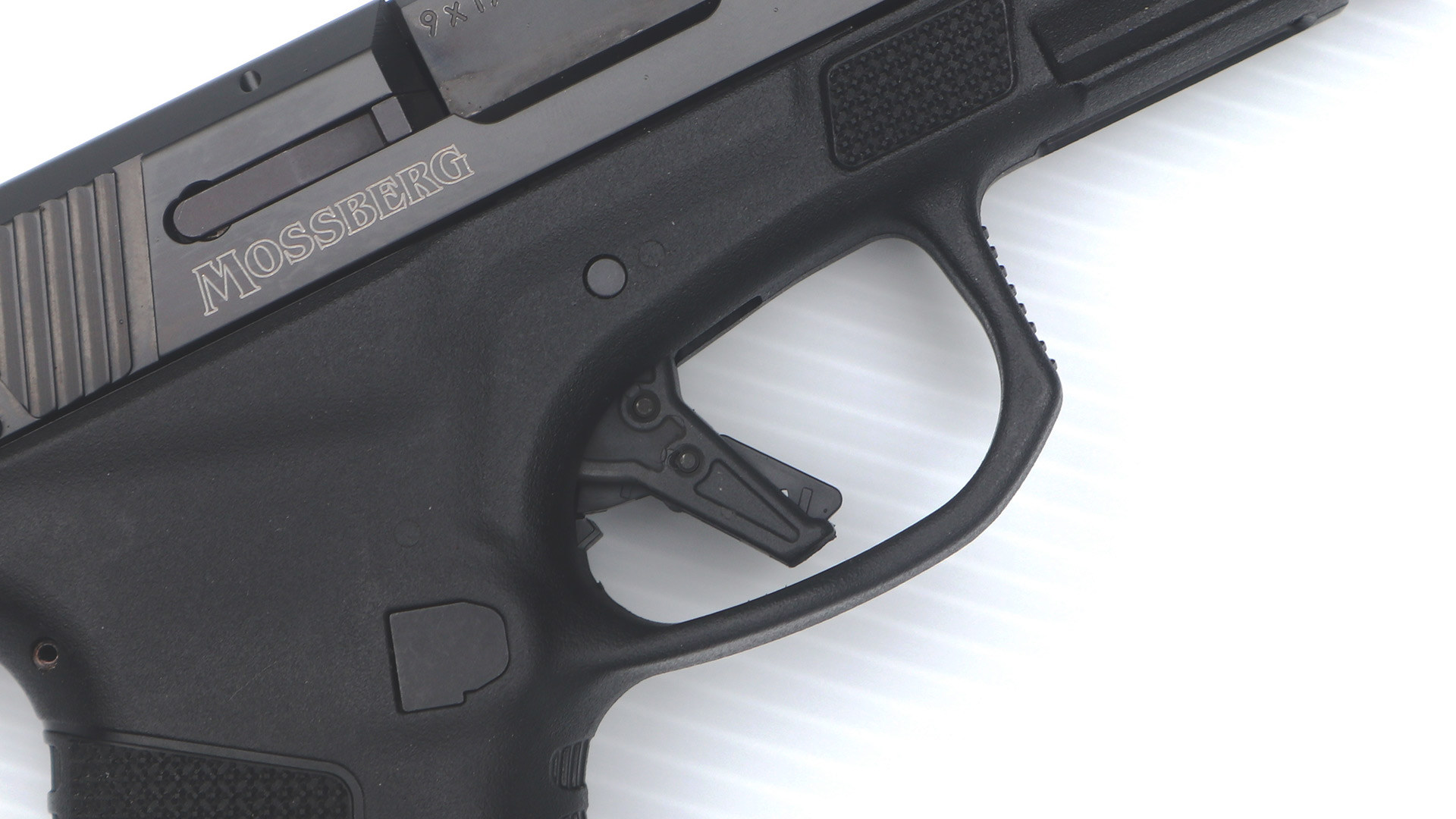 With an MSRP of $490 and selling online for under $400, the MC2c is a great value. It comes with two magazines and has a similar or greater magazine capacity of comparable guns. An added bonus is that it's the slimmest and lightest of the group (see chart) and costs less than the Glock and S&W. In short, it's an attractive package and certainly worth checking out. Looks like Mossberg has figured out how to design a pistol. Learn more at Mossberg.com.

---
See more:
The 10 Best Guns of SHOT Show 2020