by
Chris Christian, Field Editor
posted on July 28, 2017
Support NRA Shooting Sports USA
DONATE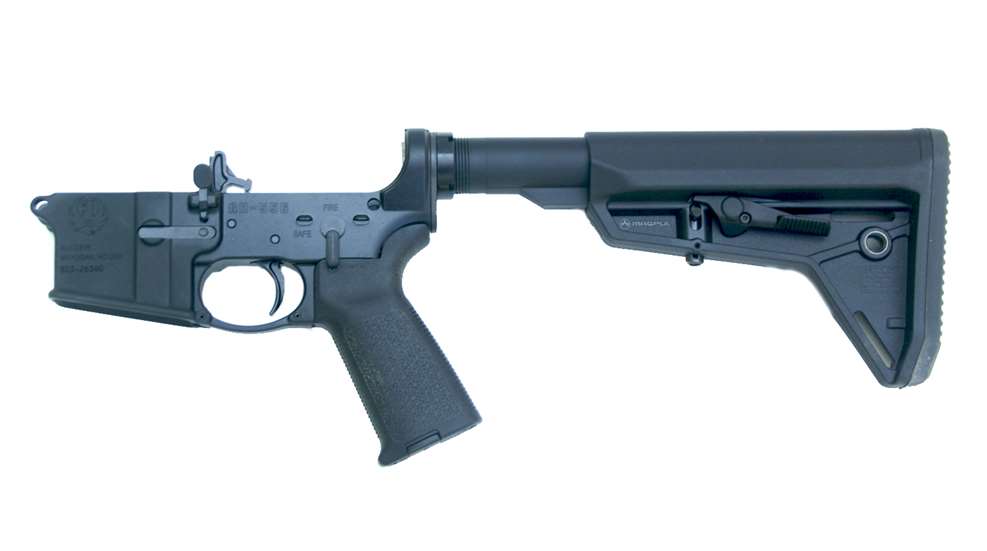 Although it was originally designed as a lightweight small caliber (.223/5.56 mm) selective fire military rifle the semi-auto, civilian-legal, version of the AR-15 has earned the moniker Modern Sporting Rifle (MSR). It has also become the most popular center fire rifle platform in America.

In the competitive arena, MSRs enter the winner's circle on a regular basis in NRA High Power Service Rifle, PSR Gas Gun, and additionally 2-Gun and 3-Gun action matches. It's also a mainstay for law enforcement agencies and civilian home defense. In the hunting fields it's a favorite with professional predator control agents and has also made significant inroads into medium game hunting.

One reason is that the bolt lock-up system of this design results in one of the most accurate semi-auto rifles available. But the biggest reason may be that MSR could easily stand for Modular Sporting Rifle. And, the term platform is an accurate way to describe it.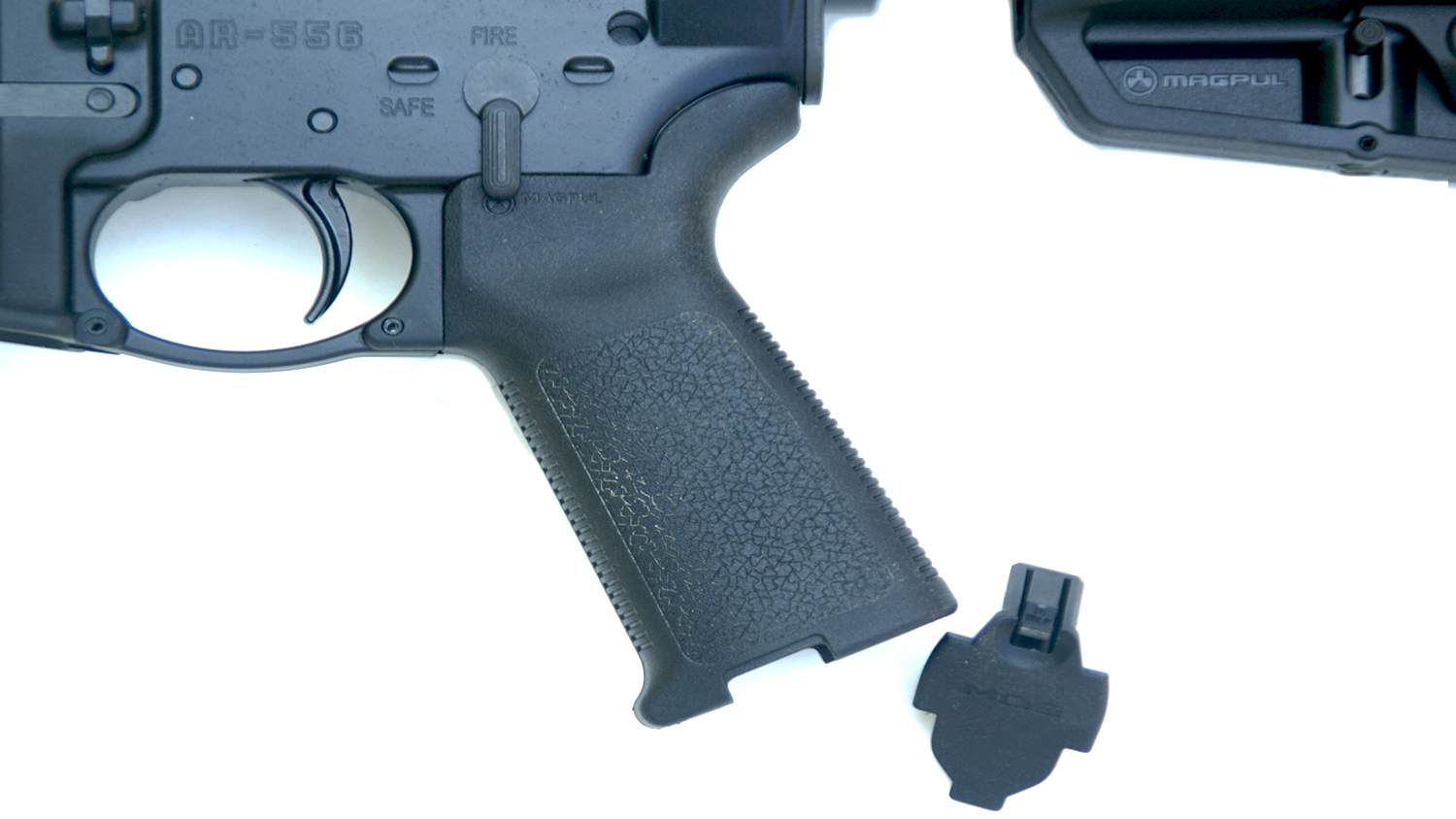 Once a shooter has a mil spec lower unit (which is the actual firearm) they can slap on any mil spec upper unit in an almost endless array of barrel lengths, twist rates, forearms, sight configurations, and even change calibers. If the .223/5.56 mm isn't suitable, there's an extensive array of .223-length cartridges that will fit. The 6.5 mm Grendel, 6 mm and 6.5 mm PPC, the 6.8 SPC (.270 caliber) or the .300 ACC Blk (.30 caliber) are popular among competitors. The .450 Bushmaster, .458 SOCOM and .50 Beowulf are just some of the calibers that find favor with hunters. Rimfire fans will find the .22LR, .22 WMR, the .17 Mach 2 and .17 HMR available. The upper unit is not a firearm and can be ordered over the phone and delivered to the front door without paperwork. All a shooter needs is a mil spec AR-15 lower receiver to make their own 'custom AR build.' 

Ruger has made that easy with the 2017 release of their AR-Lower Elite (Model # 8516, MSRP: $299) as a standalone product.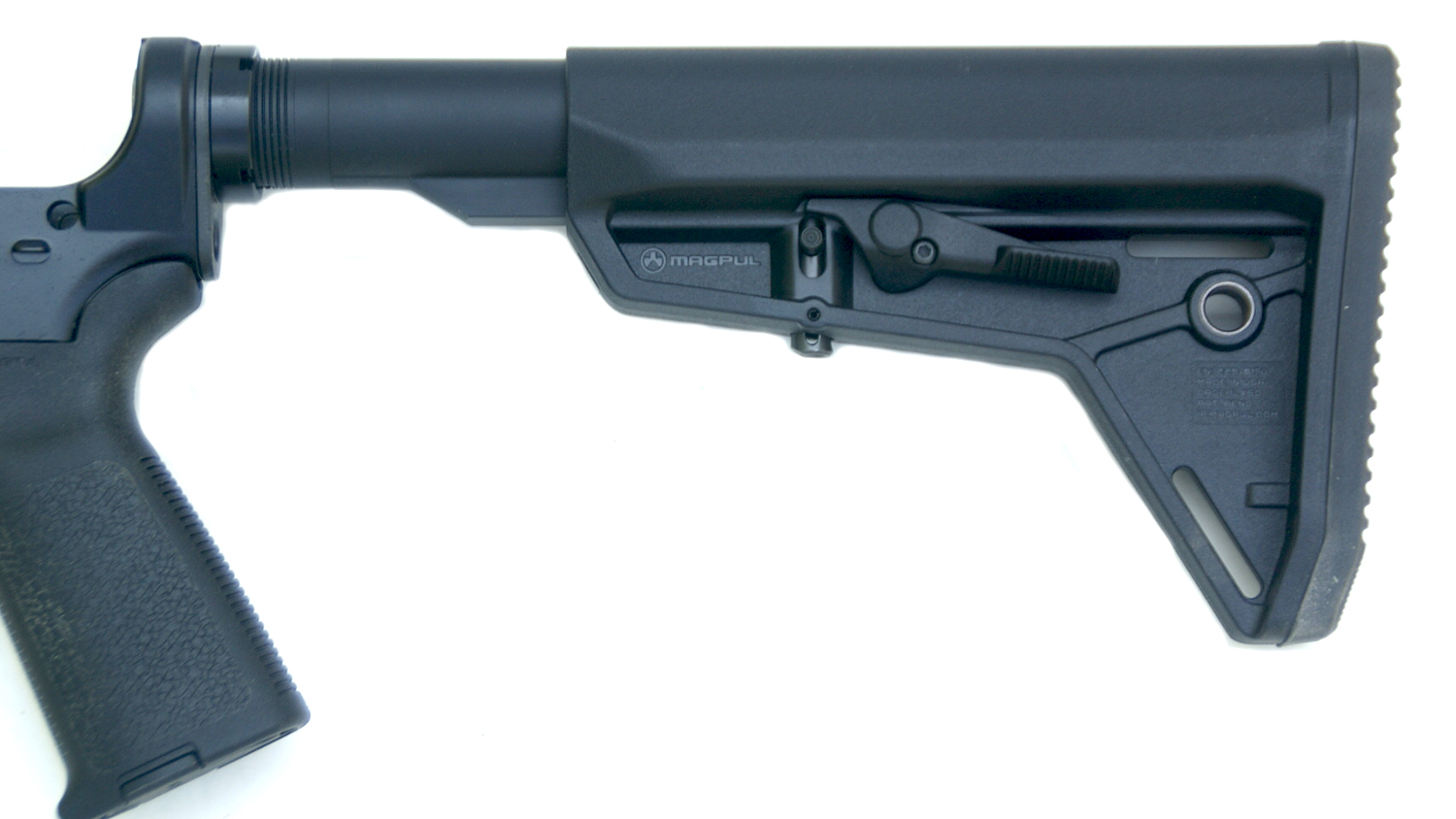 Built to mil spec, the AR-Lower Elite is constructed from hard-coat anodized, CNC machined 7075-T6 aluminum alloy. A six-position Magpul MOE SL carbine buttstock provides a variable length of pull from 11.10- to 14.40-inches. The Magpul MOE Pistol Grip is a considerable improvement over the standard hard plastic AR grip, and offers a small storage compartment. The trigger assembly is Ruger's Elite 452 AR-Trigger: a two-stage, match-grade trigger with a 4.5-pound sear release that conforms to NRA High Power Service Rifle rules. The one on my test sample consistently broke at 4 pounds, 11-ounces on my Lyman Digital gauge. That will serve many shooters well, but this mil spec lower will also accept any popular aftermarket trigger.

The Lower Elite comes fully-assembled with pivot and takedown pins, bolt catch, magazine release, trigger guard, mil spec buffer tube and spring, and trigger assembly. I had two AR upper units on hand and the Lower Elite slipped easily onto both. The pivot and takedown pins were a proper snug fit, and every round in the magazines came out as a fired case.

It was as easy as connecting Part A to Part B and heading to the range. Considering variety of upper units that are readily available, that certainly simplifies a "custom build."