by
Chris Christian, Field Editor
posted on June 11, 2018
Support NRA Shooting Sports USA
DONATE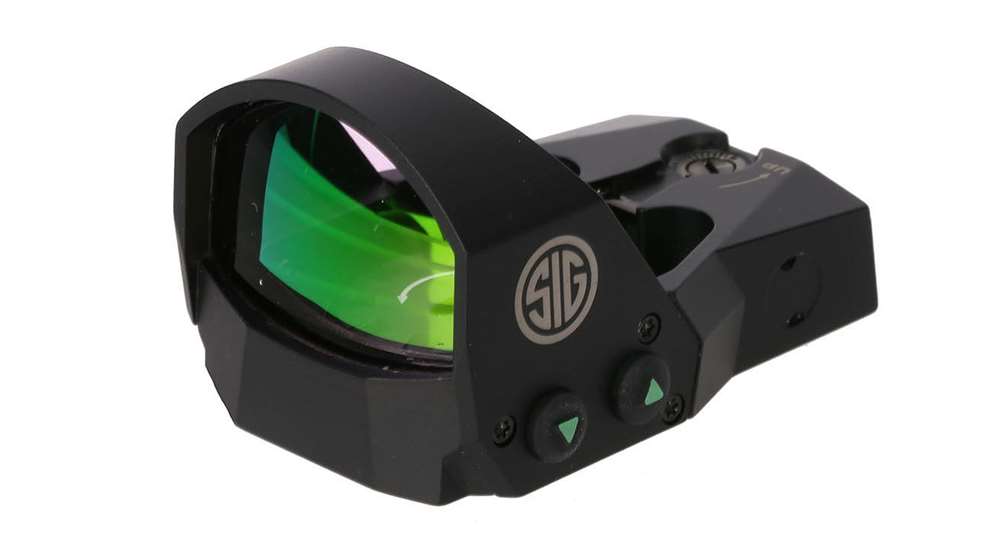 When Carry Optics handguns entered competitive circles a few years back, some gun makers incorporated mounting options to their slides to allow popular reflex sights to be installed. SIG took a different approach. They introduced the P320RX package that included a factory-mounted SIG ROMEO1, 1x30mm 1X magnification, red dot reflex sight on their P320 pistol. It was Carry Optics-ready, right out of the box.

I was impressed with the package, and especially with the design of the ROMEO1 reflex sight. [Editor's note: Read Chris Christian's review of the P320RX: www.ssusa.org/articles/2017/3/9/carry-optics-division-ready-the-sig-sauer-p320rx]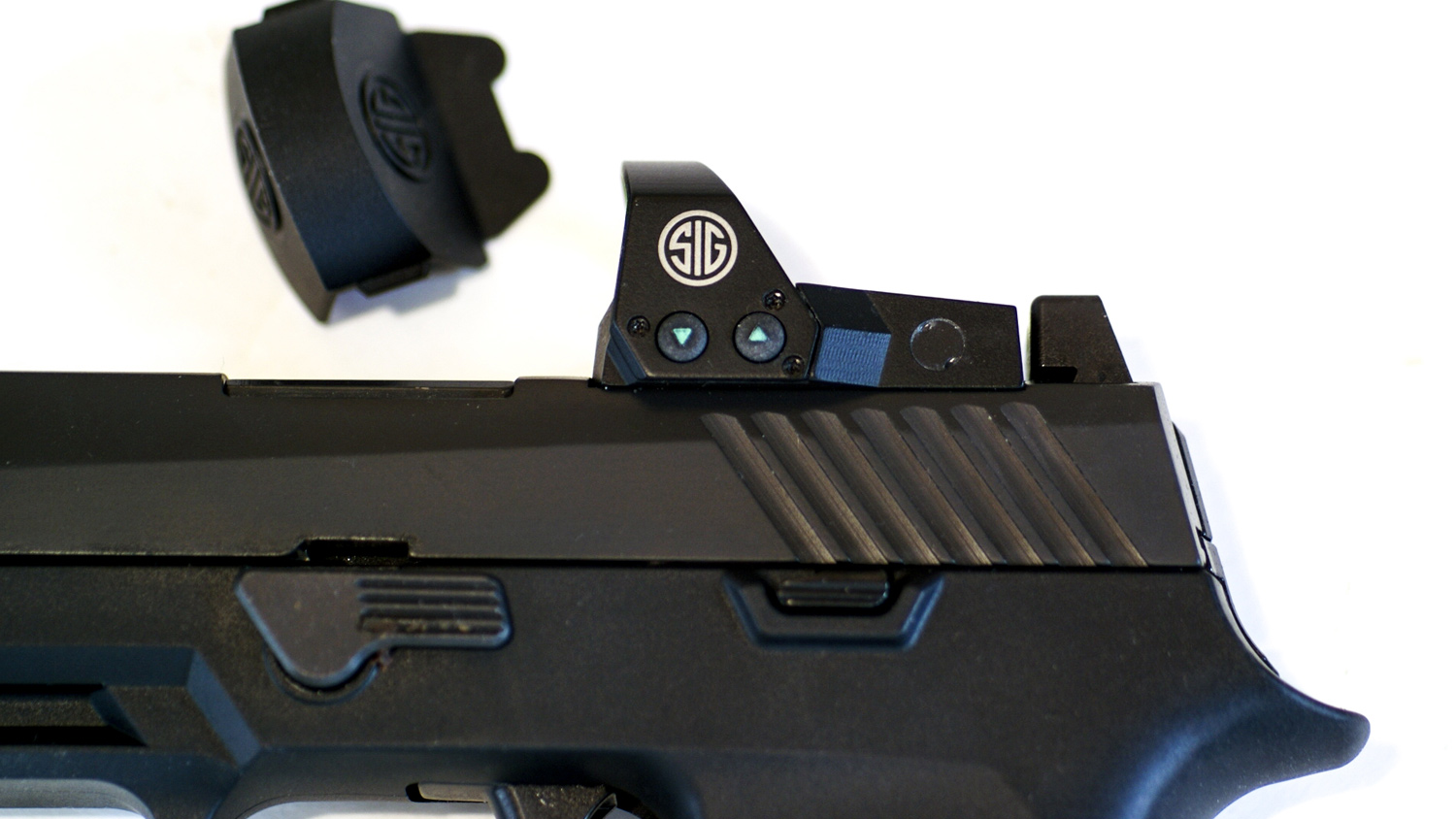 It was obvious to me that whomever designed this sight had spent a lot of time on action shooting ranges, because it was one of the most easily-operated sights I had seen. It used commonly-available 1632 batteries, and they installed from the top of the sight; negating the need to remove the sight from the gun to replace batteries. The only operating controls are a green UP and DOWN button on the left side. To turn the sight on just momentarily depress either. Four brightness settings are available. To turn it off, depress either button for about two seconds. When the sight is turned back on, it returns to the last brightness setting.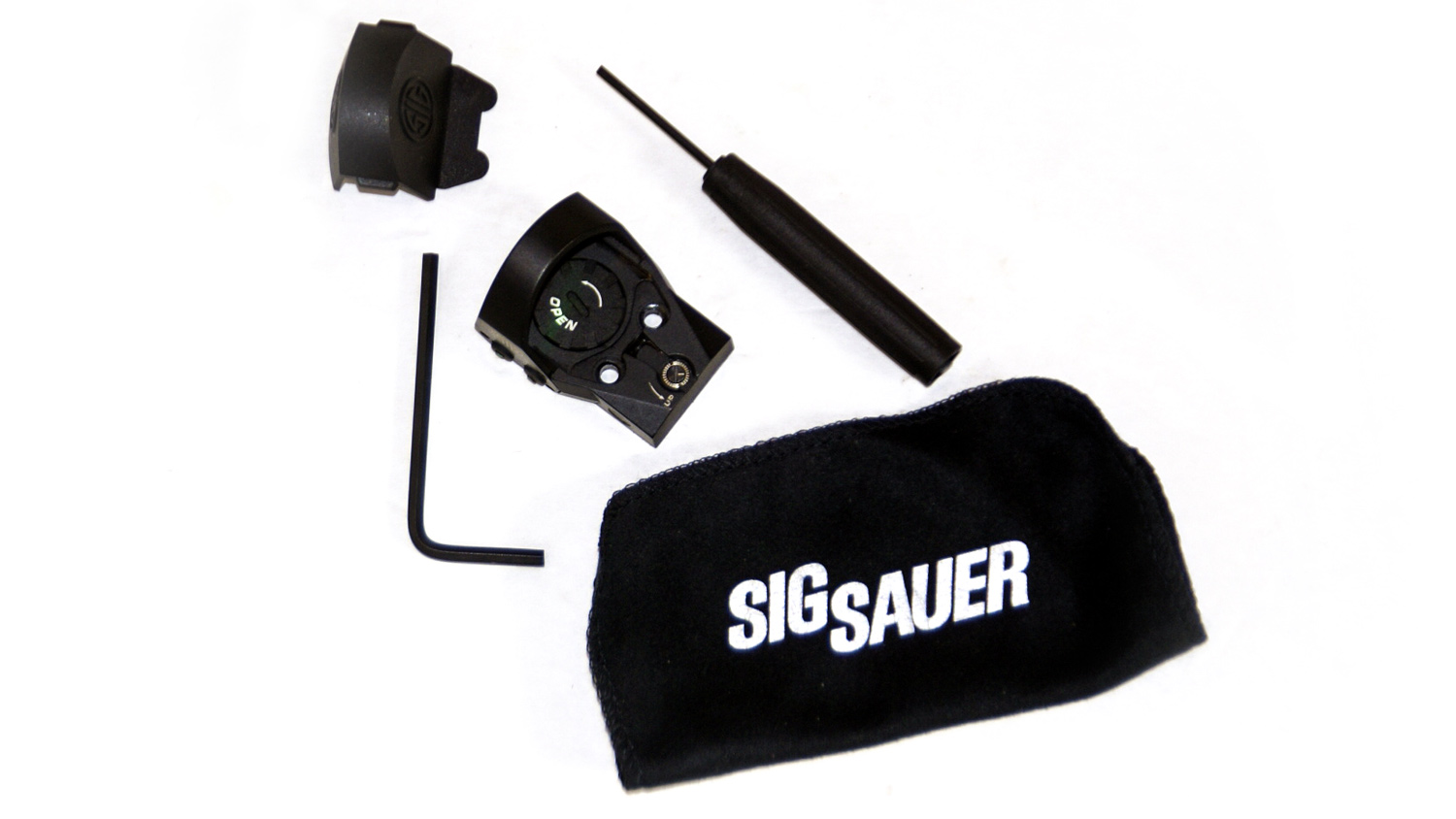 The ROMEO1 sight was also available separately, with an adapter pack to allow it to mount to a number of semi-automatic handgun slides. Unfortunately, as well-designed as the sight was there were two drawbacks.

One was the 3 MOA dot. That's a good choice for a carbine, since the sight is closer to the eye. But many shooters prefer a bigger dot on a handgun that puts the sight 20-plus inches forward of the eye. Another was that, although the 3 MOA was viable for a carbine, there was no way to mount it on one. The only mounting options were for handgun slides.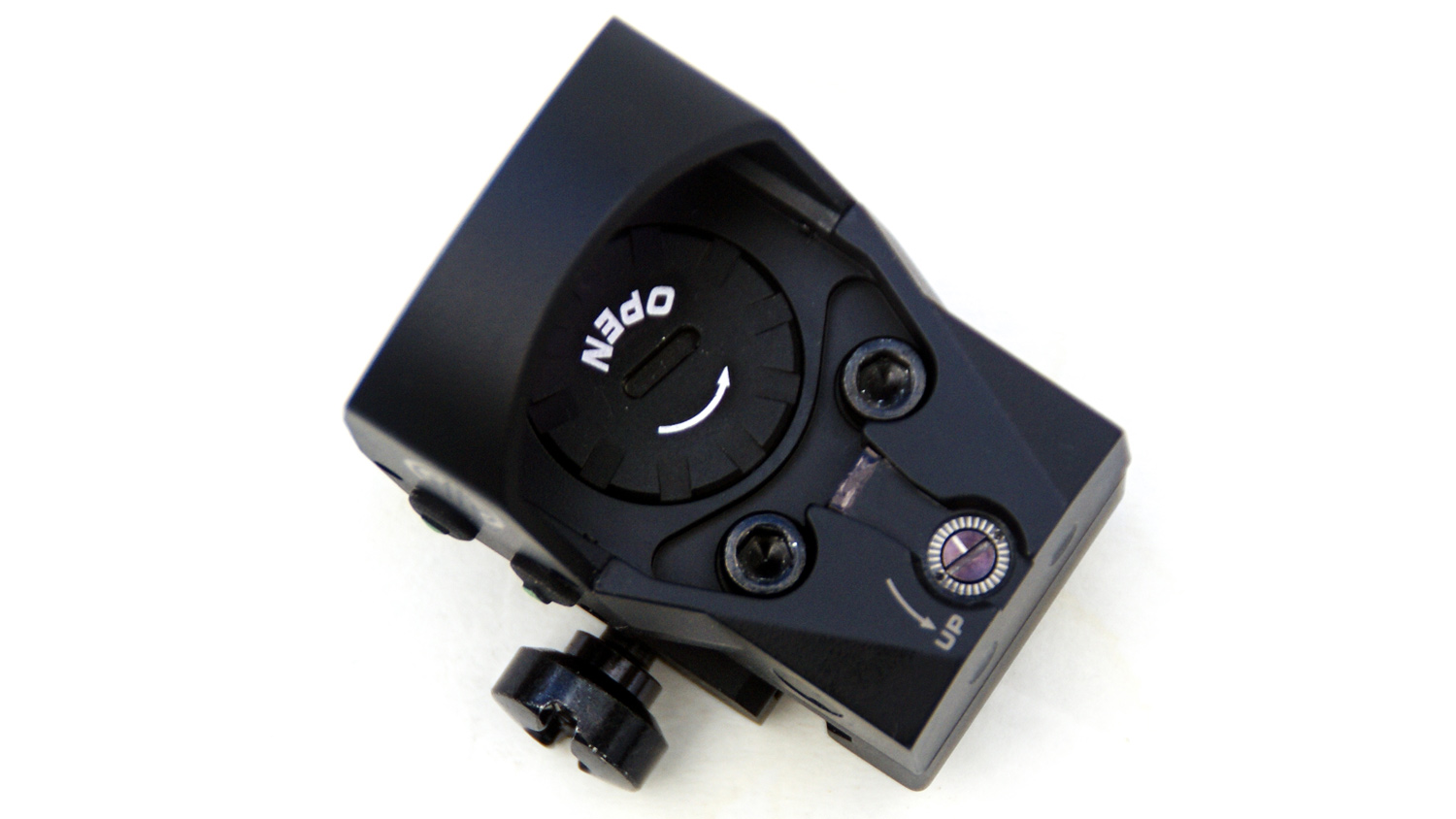 I spoke to SIG and was told those matters were being explored by Max Michel and Team SIG, and additional products would be available in the future. The future arrived in 2018.

The ROMEO1 sight is now available with a 6 MOA dot (SOR11600, $354), It's identical in dimensions and operating features to the original and fits all existing mounting options. In addition, in April 2018, SIG started offering a Picatinny Rail Mount (SOR1MK013, $95.99) that will allow it, or the original 3 MOA version, to be mounted on a much wider variety of firearms.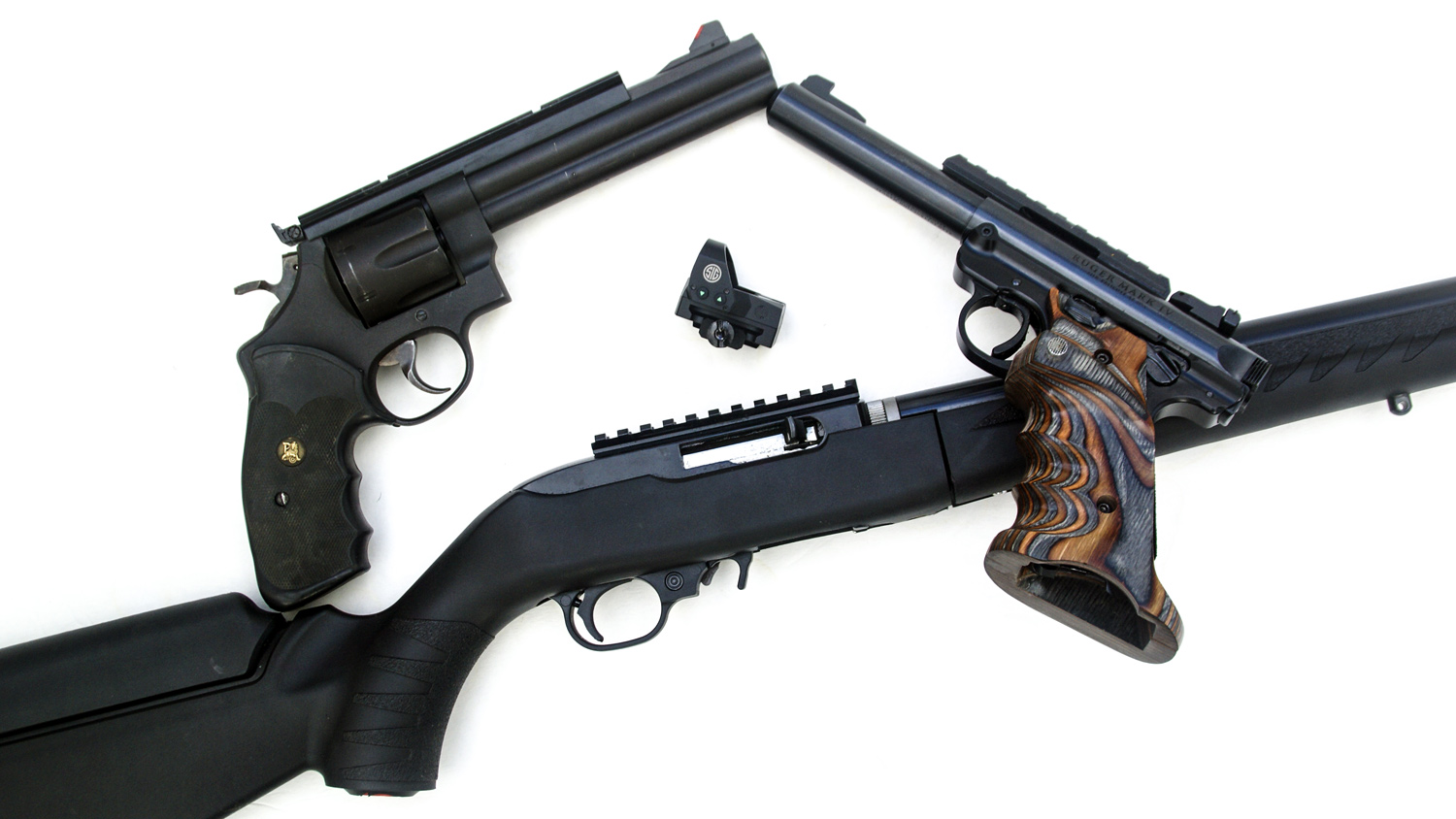 I received the 6 MOA sight and a SOR1MK013 mount, and it quickly installed on my Ruger Mark IV pistol. One of the ranges I shoot Steel Challenge on has bays facing east, and the early morning sun is right in your eyes. The 3 MOA ROMEO1 didn't have the power to "burn through" the sun and let me find the dot quickly. The 6 MOA version had no such problem. In fact, as the day wore on and the sun rose—I had to crank the brightness down. The same applied when I put it on a .22 LR rifle.

The 6 MOA sight has all the same user-friendly features as the original. But the bigger dot is a welcome addition, and the rail mount makes it a very versatile sight.

Visit sigsauer.com for more info on the SIG Sauer ROMEO1 6 MOA Reflex Sight.