by
Chris Christian, Field Editor
posted on August 26, 2020
Support NRA Shooting Sports USA
DONATE
Ruger's PC9 9mm carbine is popular among PCC (Pistol Caliber Carbine) shooters, and it also offers the option of iron sights. Shooting Steel Challenge PCC with iron sights has interested me, but I could never get comfortable with the factory peep and skinny black front post sights on my PC9.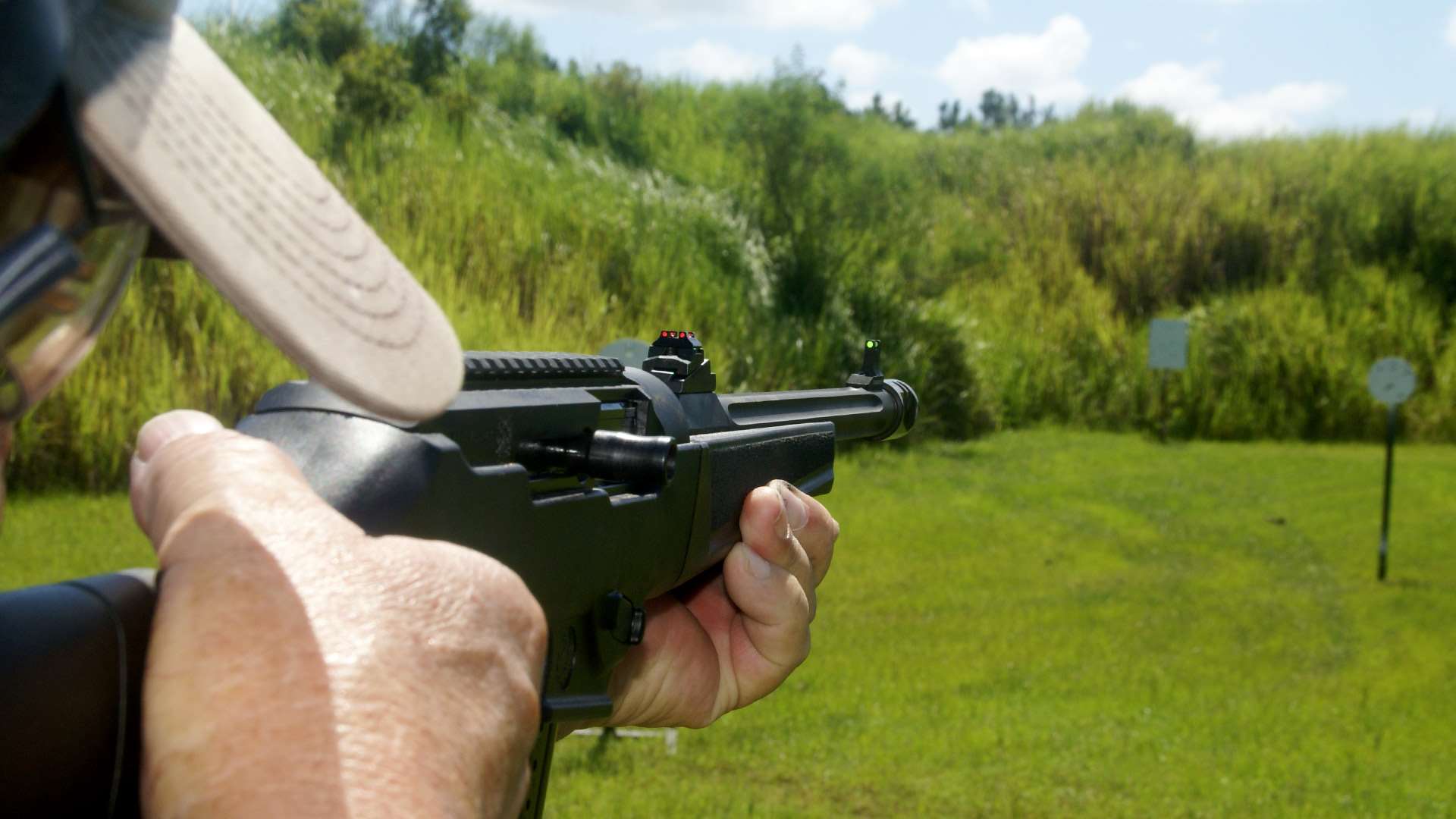 When SSUSA Executive Editor, John Parker, asked me if I would like to test the new Tandemkross Eagle Eye Fiber-Optic Sight Set ($59.99, tandemkross.com) for the PC9, I was more than willing. The set consists of a front post and adjustable rear FO sights. They are also available separately with the front sight at $29.99 and rear at $34.99.
The front sight came with a green FO rod installed, and a section of red replacement rod that miked 0.075-inch. Tandemkross told me they can supply replacement rods in that size. Installing the sight took nothing more than unscrewing the factory sight and screwing the FO in its place. A quick look through the peep sight showed a highly-visible "dot" that should please those who prefer a rear peep sight.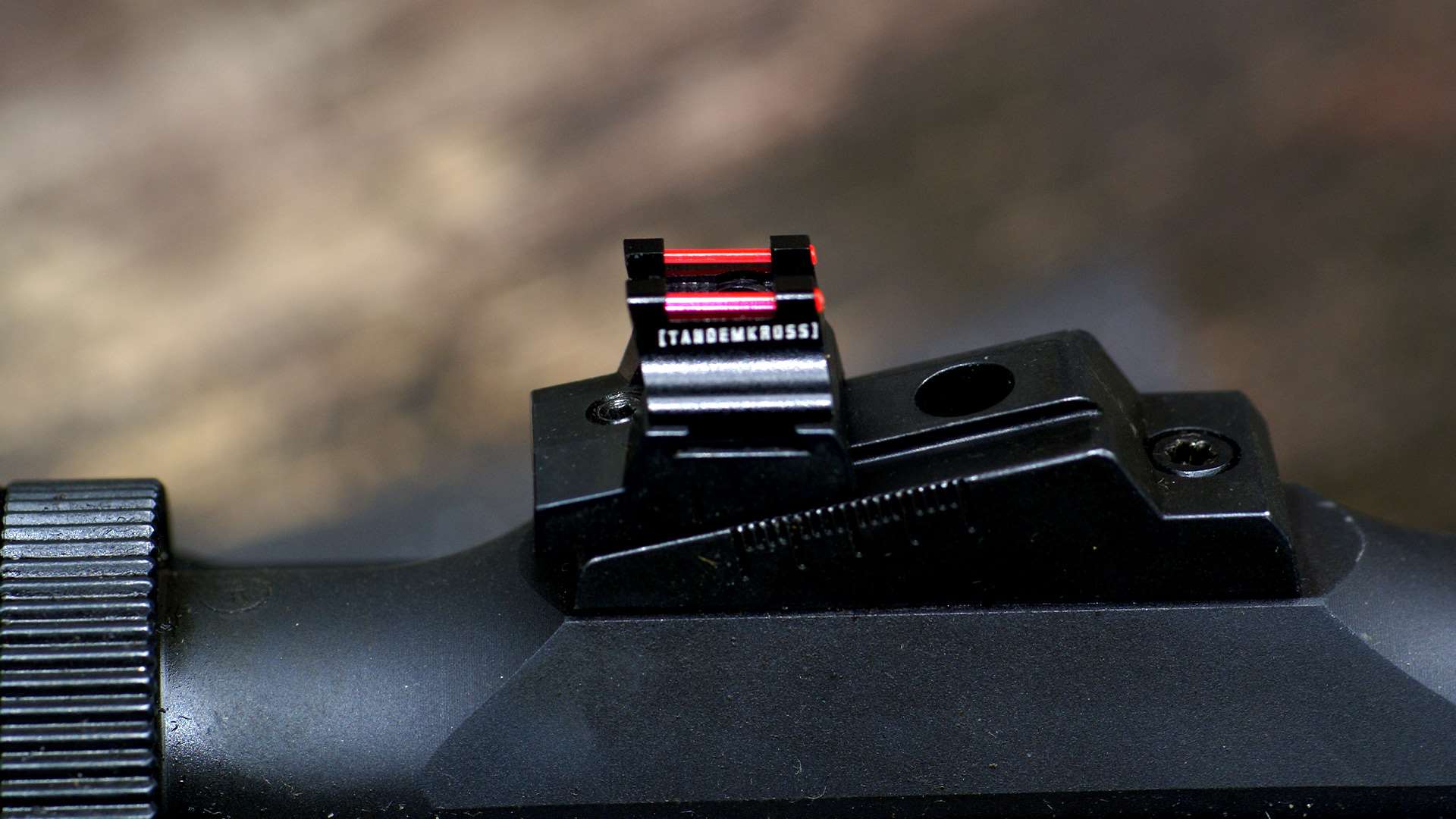 Installing the rear sight was equally simple. A ¹⁄₁₆-inch Allen wrench adjusts the windage and elevation on the Ruger rear sight, and Tandemkross supplied one with the rear sight package. Unscrew the windage adjustment on the peep sight, slide the peep out, insert the Tandemkross rear sight and you're good to go. It includes two replaceable red 0.030 FO dots (available from companies like Brownells), that combine with the big green front FO to create a very bright and bold sight picture. The front and rear FO rods are replaceable, allowing shooters to install whatever color combination suits them.
It was it easy to achieve a proper sight alignment, and it took less than 10 rounds to nail a 25-yard zero. I was impressed with the sight picture. 
The relaxed atmosphere of a sight-in range is one thing, but I prefer to test competition equipment in actual competition. I had a six-stage Steel Challenge match available, and since I had never shot Pistol Caliber Carbine Iron Sights (PCCI), I was Unclassified. That would be a good test.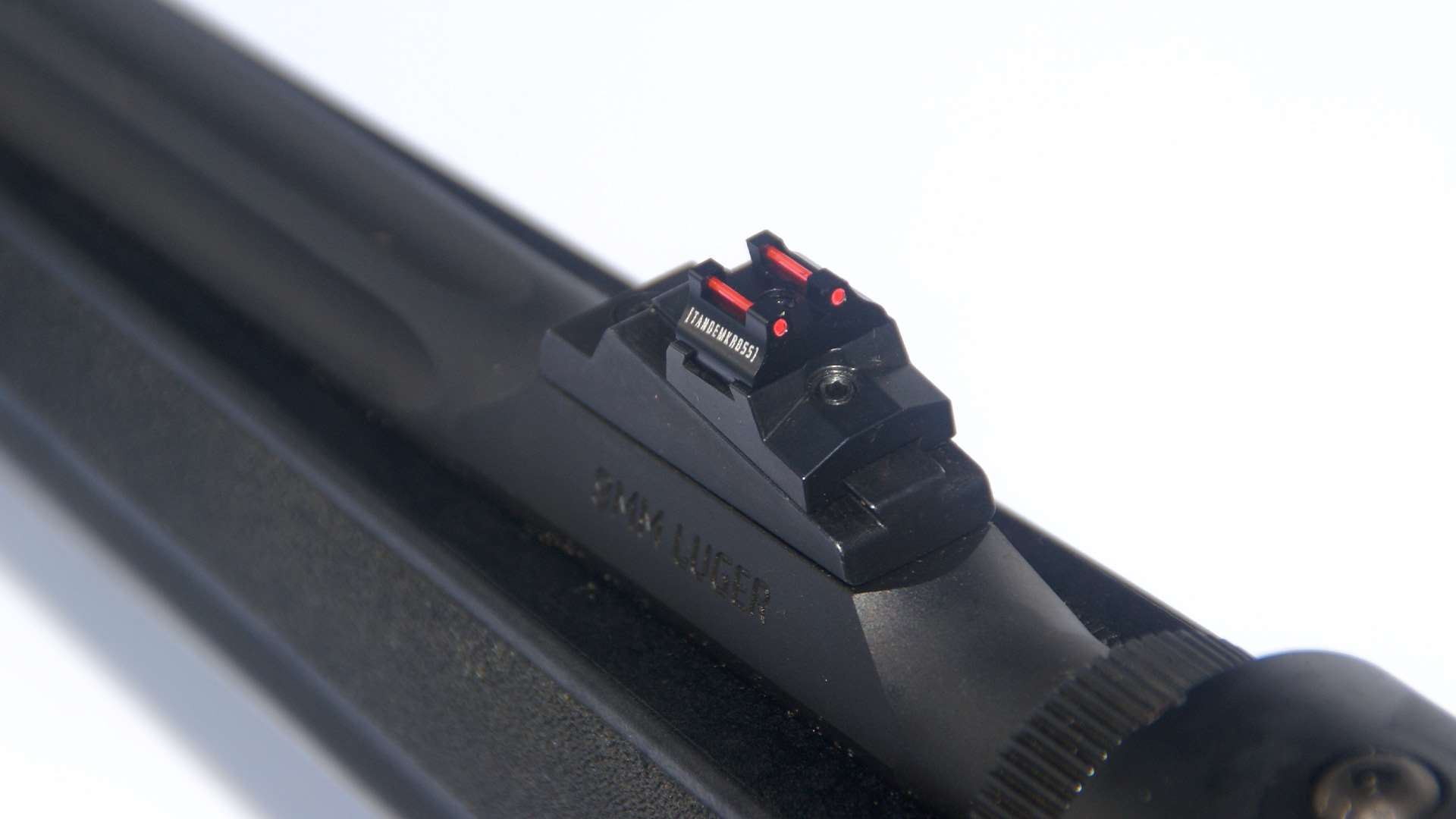 Transitioning from the target-focus reflex sight to the sight-focus irons—on widely-spaced plates—took a bit more concentration than I had anticipated. The first two stage scores were pretty dismal. But things settled down after that and the scores improved. In fact, when the Wednesday Classifications came out, I found I had gone from Unclassified to upper B Class; even with first two disastrous stages. That's a big jump. Once I was "programmed," the Eagle Eye sights made it easy.
---
See more:
How Good Is Your Load?