Whether you shoot competitively for a living or just for fun on the weekends, the right holster setup makes all the difference. When I started competitive shooting as a hobby, unsure how I would fare or if I'd even like it, I used off-the-rack Kydex holsters mostly designed for everyday carry. I didn't know the advantages of having a purpose-built competition holster and mag pouches.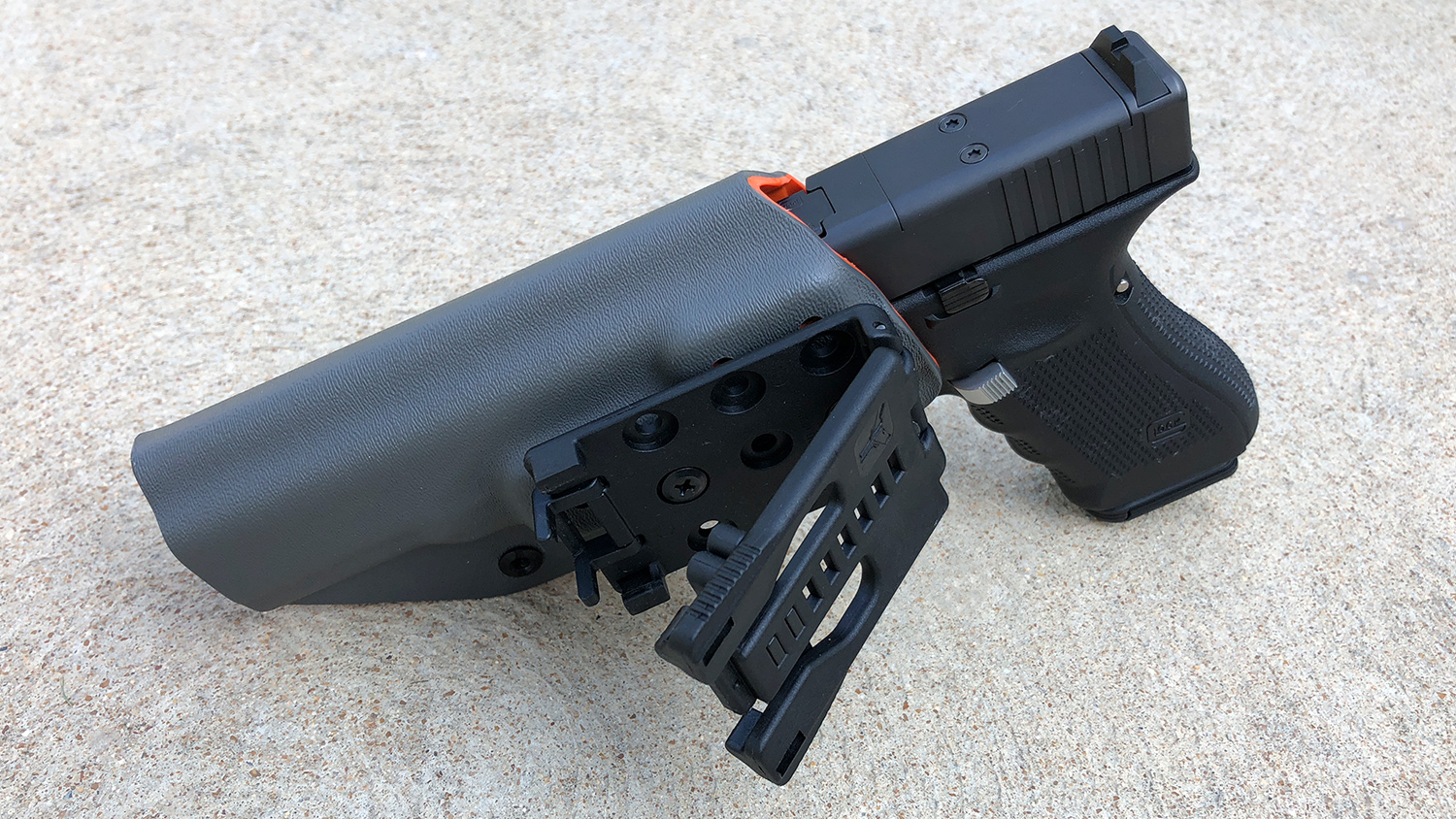 Fast forward to today and I may still use a regular holster for my casual matches, but from more serious competitions I use a dedicated IDPA holster setup by Weber Tactical. Owner Adam Weber was kind enough to provide me with a custom-made two-color IDPA match holster with two Gamer OWB Single Pistol mag pouches for my evaluation.

Now, when I say custom made, really all I did was choose the colors. The mold was set up for my Glock 17, a commonly used competition pistol, so there was no custom molding or architecture within the holster that anyone else couldn't get.
Unlike conventional EDC holsters, the Weber Tactical competition rig comes with optional double-layered Kydex, which gives you double-layer strength as well as two-color customization. I chose orange inside and neutral grey outside, but you can choose from a wide assortment of colors for your own taste. If you insist on your holster and mag pouches matching your jersey, chances are you'll find the color combo you need.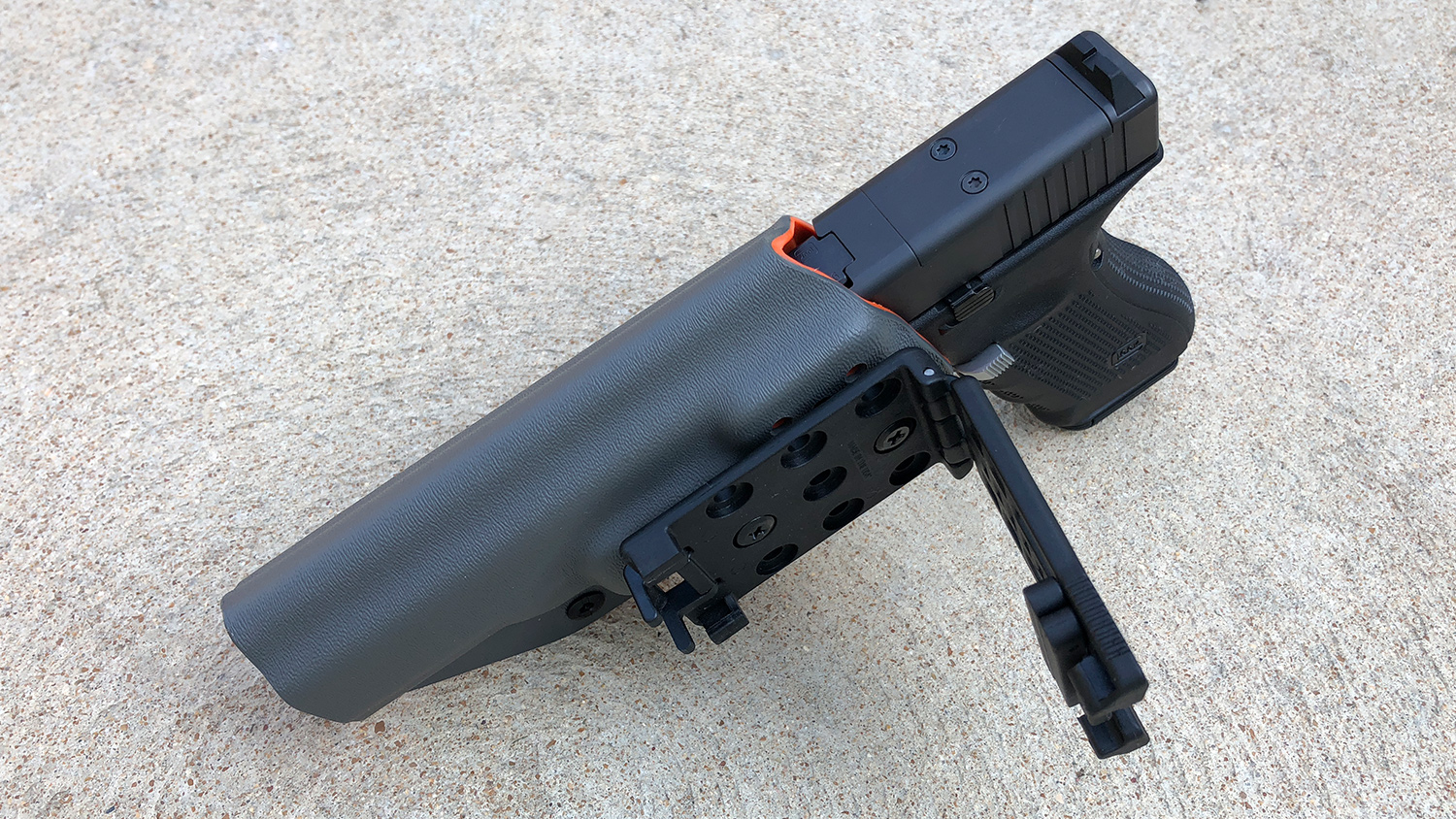 Both the holster and mag pouches are mounted with the popular center-mount TekLok mounts, which securely fasten all the equipment to any decent gun belt, nylon or leather. If you're new to the competitive shooting arena and are used to an EDC holster, this mounting system might take some getting used to, but you'll like it better fairly quickly. The main difference is how the 1.75-inch clips secure to the belt, using a hybrid clip and loop system that you can either open to attach to your belt while it's on or keep the clips closed and simply slide your belt through like a conventional OWB. The key to TekLok is that it's ultra-secure no matter how heavy your gun.

The Kydex on this holster setup is extremely sturdy and looks like it will hold up to years of use and abuse. Drawing and re-holstering are simple and smooth, yet the gun feels secure. Holster and mag pouch retention are easy to adjust.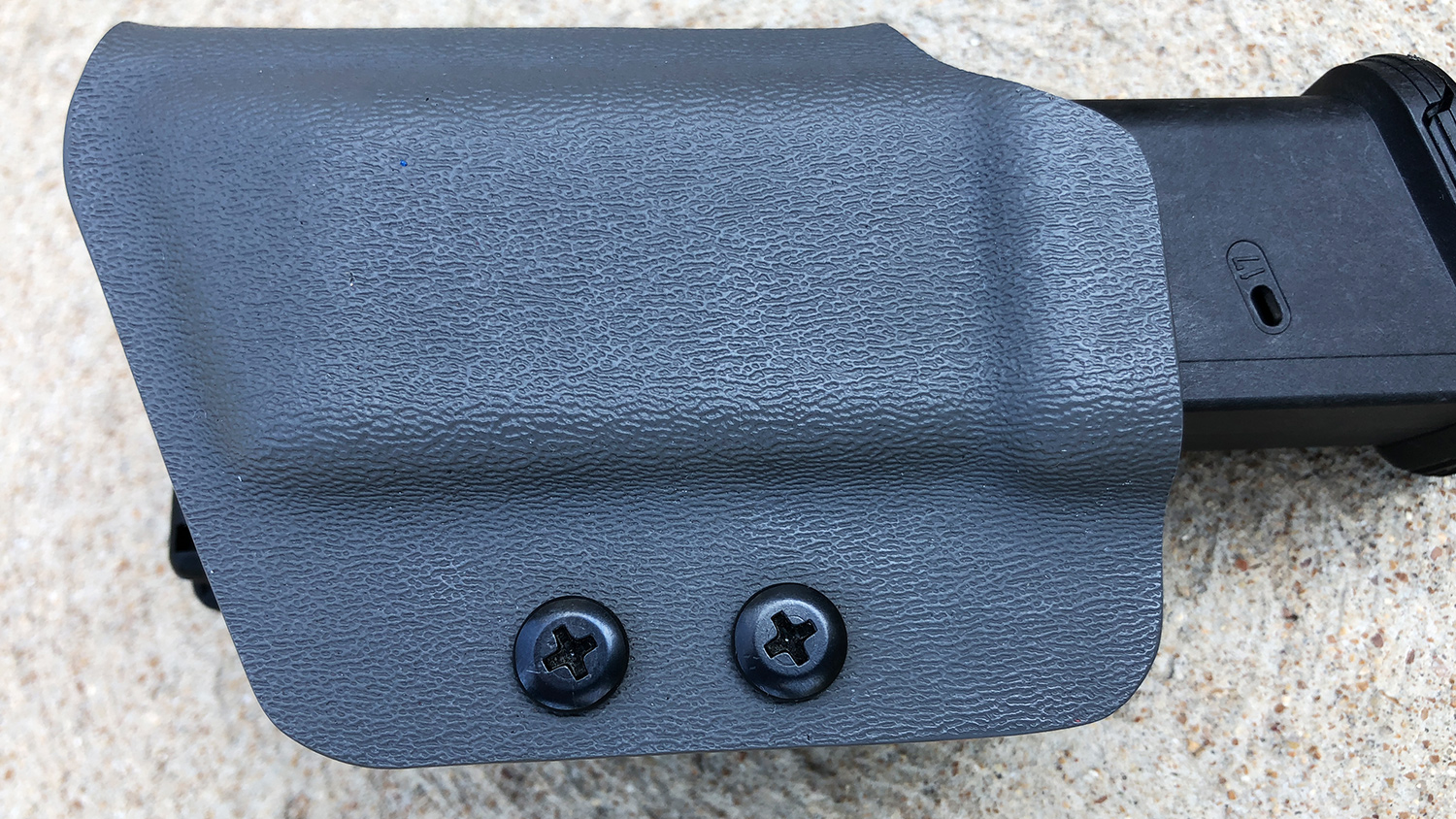 One advantage of a competition shooting holster over a street holster designed for low-profile concealed carry is it sits out from the waist just a little bit farther, making the draw stroke a lot easier to execute in the heat of competition. Once the shot timer beeps, the immediate focus is getting the gun cleanly out and up on your first target, something easily done with the Weber Tactical IDPA setup. The gun slides effortlessly up and out without snagging or pulling the holster along with it.

Thanks to the same construction in the pouches, mag changes during a stage are also a breeze. Each mag pouch conforms to your particular magazine, not just a generic single stack or double stack, so no fumbling around with a generic pouch where your mag might or might not fit snugly.

A lot of dedicated competition rigs are pricey, upwards of $100 for just the holster alone, and some of them certainly offer more features, but at $69.95 for a single layer holster (plus $15 for double thick) and $29.95 (plus $15 for double thick) for each Gamer mag pouch, Weber Tactical pulls off reliable, rugged, and lightweight competition gear for the everyday Joe and professional shooter alike.