SK Customs has released the second pistol in its "Lost States of America Engravers Series" called the "Lost State of Franklin."
SK Customs takes only 200 full-size government model Colt 1911 pistols chambered in .45 ACP, each paired with a commemorative antique challenge coin to create this limited-edition collection. "Following the 'Lost State of San Jacinto,' this custom firearm showcases the rich history of Tennessee and influential role of General Sevier," Simon Khiabani, the owner and founder of SK Customs, said.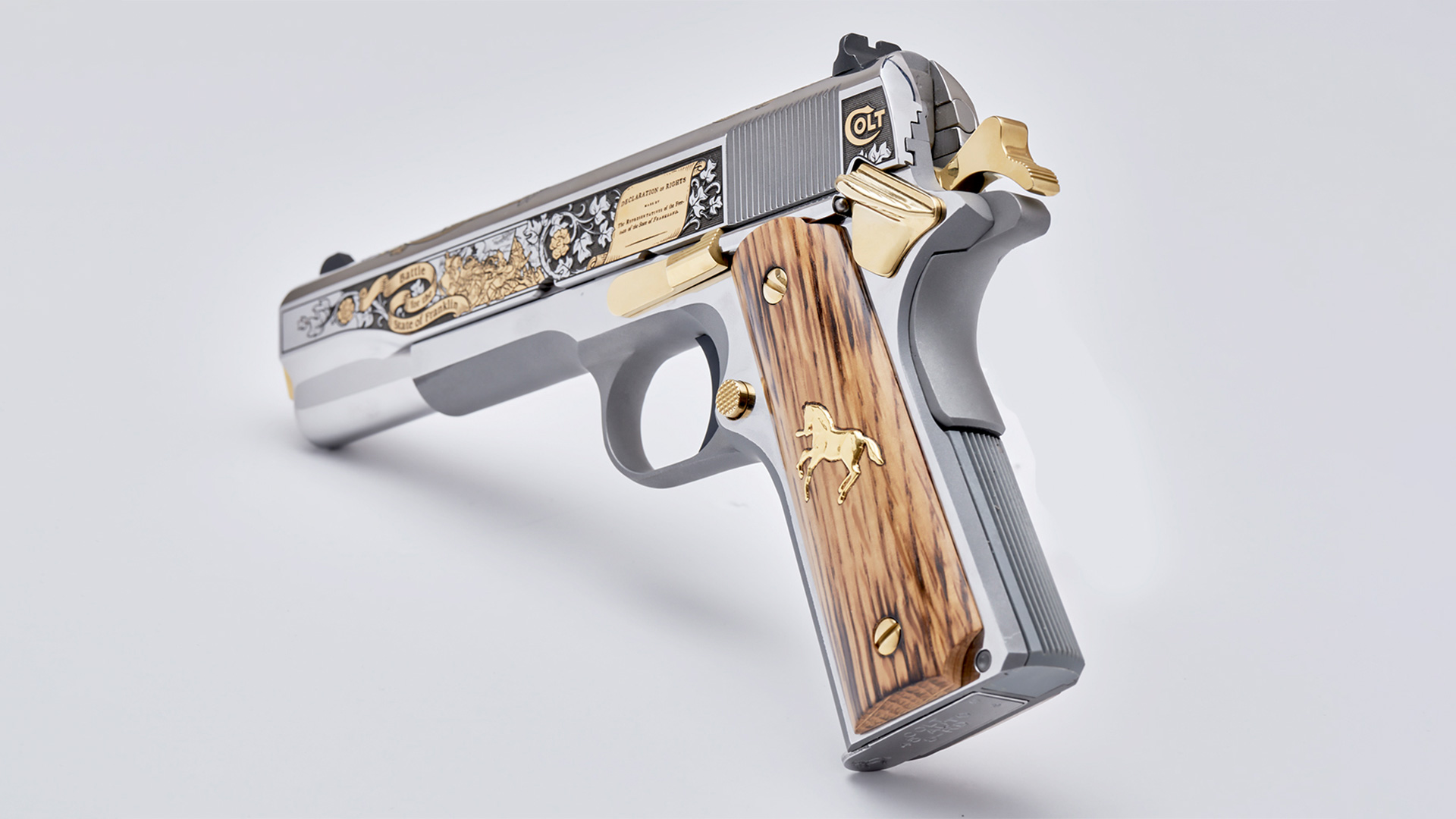 Sporting a 24K gold-plated map of the region with the State of Franklin decorated in silver, the slide depicts deep-etched floral scrollwork and selective 24K gold plating of Tennessee's state tree, the Tulip Poplar.
The Battle of Franklin is engraved through a 24K gold banner. A continuation of the floral scrollwork leads to Franklin's Declaration of Rights, with the Colt logo adorning the rear panel. The rear panel features Benjamin Franklin's Coat of Arms, with special edition numbers denoting the pistol's place as one of 200.
The firearm is topped with a portrait of General John Sevier along with the Great Seal of Tennessee. The pistol's grips are made from Oak Tennessee whiskey barrels, while the slide and frame flats are polished to complete this exquisite piece.
Learn more at skguns.com.