SK recently announced the limited-edition Generalissimo Jose M. Morelos Colt 1911—the third edition in its Mexican War of Independence series—following the success of The Emperor and Premier Presidente.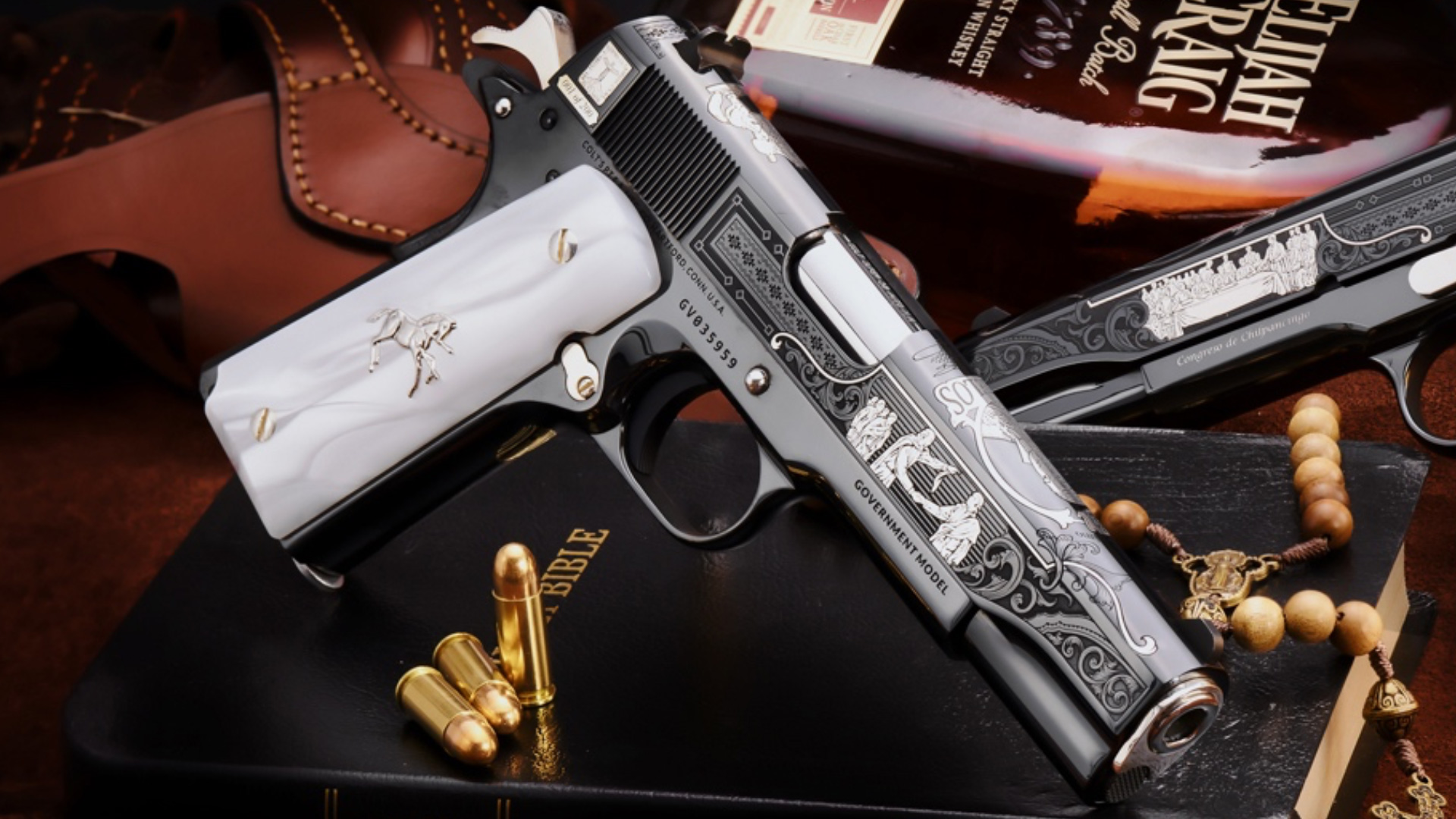 Morelos, a Mexican priest, statesman and military commander, is considered a national hero in Mexico. He led the Mexican War of Independence movement, assuming his leadership after the execution of Miguel Hidalgo y Costilla in 1811. Morelos was one of the first true Mexican nationalists and had a vision of a unified, free Mexico.
Each pistol will include a special engraved edition number. The firearm sports intricate engravings on both sides, depicting the 1810 Mexican Independence Coat of Arms, the Congress of Chilpancingo on the day of signing the Solemn Act of the Declaration of Independence of North America and the first Mexican legal historical document which established the separation of Mexico from Spanish rule.
The right side of the firearm is adorned with the Coat of Arms of Morelos along with a depiction of when Hidalgo summoned Morelos to join him shortly after his "Grito de Dolores" (Cry of Delores) starting the revolt for Mexico's Independence. Additionally, the top of the slide presents a portrait of Generalissimo Morelos and an illustration of the equestrian statue of José María Morelos located in the city of Guadalajara.
To finish off this custom gun, the frame, slide, barrel and hardware are all highly polished with .999 silver plating in select areas. This historical masterpiece is made complete with Kirinite grips presenting the silver emblem of the iconic Rampant Colt.
This limited-edition Generalissimo Jose M. Morelos pistol is a must-have for any firearms collector or enthusiast. "We're thrilled to announce this limited-edition production run of only 200 full-sized Government Model Colt 1911 chambered in .38 Super and give collectors a chance to own a piece of Mexican history," Simon Khiabani, owner and founder of SK Customs said.
Learn more at skguns.com.