In the fall of 1955 the match bulletins from the smallbore matches at Camp Perry were dispatched from NRA headquarters. One was eventually slipped into a Carter, MT, farmstead's rural mailbox. Tucked away in the bulletin's registration section was the sole mention of a junior shooter, just his name, address and classification, who had traveled to the shore of Lake Erie to compete in the expert class. The unnoticed lad didn't win anything that year. This marked the first appearance at Camp Perry of Lones Wesley Wigger, Jr.

Wigger began shooting as a 10-year-old in the Carter Junior Rifle Club organized by his father, Lones, Sr., who was one of the area's first hunter safety instructors. The young Wigger would take his shooting skill on to Montana State where he earned All American Honors for three years, a degree in agronomy and a reserve commission in the United States Army. 

As odd as it may seem, Wigger is not what one would call a natural shot. True, he was blessed with excellent vision and coordination but that alone did not lead to his remarkable long-term dominance in both national and international competition. As a youngster, he set the goal of going as far as he could in his chosen sport and worked to that end. Thus his decision to join the Army was not based simply on his strong sense of patriotism, but also the pragmatic fact that the Army offered him the best opportunity to train and compete at the world level of shooting sports.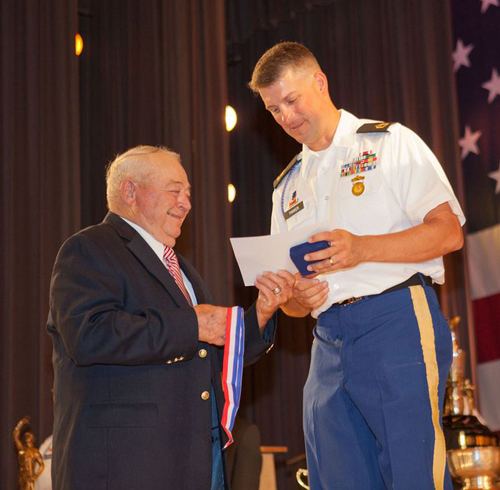 After a two-year tour with the Army Marksmanship Unit, which showed some promise but did not come close to his Olympic goal, Wigger elected to return to Montana to study for a Master's Degree. Just out of the Army, he traveled to Camp Perry and won the Prone and Position titles in 1963, the first person to accomplish that feat. When he arrived home after his tour de force, a letter awaited him from the Army and he soon returned to Fort Benning with a renewed sense of purpose.

Under the tutelage of Colonel Bill Pullum and in the company of quality shooters such as Bill Krilling, Martin Gunnarsson, Tommy Poole, Gary Anderson, Verle Wright and Margaret Thompson, Wigger saw only one route to success. He observed that the shooters who were winning simply were working hard and he vowed that no one would ever outwork him. He came to believe that, "The will to win is really better stated as the will to prepare to win. In addition to determination and persistence, is wanting it more than anyone else."

In a March 1987 interview with Sports Illustrated magazine he discussed his philosophy of success and said, "In shooting, it's persistence that pays the biggest dividends—constant, steady practice, week in and week out, all year long. I truly believe that anyone can be a champion marksman if they work at it long and hard enough."

He does not down play the mental aspect of the sport, for he also believes that one must envision performing at the highest level to convince your subconscious that you are capable of winning, to make the hard work payoff. Wigger's philosophy was clearly stated on a sign that hung in the Fort Benning indoor smallbore rifle range. In plain view for all to read and absorb, it read "Press on. Nothing in the world can take the place of persistence. Talent will not: Nothing is more common than unsuccessful men with talent. Genius will not: Unrewarded genius is almost a proverb. Education will not: The world is full of educated derelicts. Persistence and determination alone are omnipotent."

The record shows that for 25 years no one prepared as well, was as persistent and determined, worked as hard, or wanted victory more than Wigger. In the ensuing years he won two Olympic gold medals, an Olympic silver, 111 other medals, set 29 world records, and earned more United States indoor and outdoor championships and National Records than anyone in the history of the sport.

A second aspect of his success is that he simply hates to lose. Those who have played volleyball or softball with him know that he is a hard taskmaster. An example of just how deep this trait runs in his psyche was seen at the 2009 Roberts Trophy Match at Bisley, England. Wigger, coach of the team, was an observer of the coin flip (above photo), which would determine the selection of firing points. The team adjutant called "heads" as the coin spun through the air. When it hit the ground, bounced, and ended with the tails side up, Wigger glanced at the adjutant and tartly commented, "Nice call."

While his best days may be behind him, Wigger is still a force to be reckoned with on any rifle range where he appears. He has been at the top-most level of almost every shooting sport he has tried; service rifle, 50 meters, 300 meters, bench rest and silhouette, to name a few. He wants to be the best and will only participate if he has the time to put in the required effort to attain excellence. He plans on shooting until his eyes give out, so at least another generation of shooters will see the master at work.

Almost every shooter who approaches Camp Perry from the east passes over the Thomas A. Edison Memorial Bridge over Sandusky Bay. Edison was born in nearby Milan, OH. The prolific inventor once said that, "Genius is one percent inspiration and 99 percent perspiration. I never did anything worth doing by accident, nor did any of my inventions come by accident. They came by work." That the greatest American inventor and the greatest American shooter share the same philosophy for success is not an accident.