The search is over: USA Shooting has found a new CEO. The tradition of U.S. Olympic shooting excellence will now be overseen by longtime shooting sports industry executive and outdoor enthusiast Keith Enlow. Enlow has served as senior vice president and general manager of Remington Arms, and president of Barnes Bullets for the past seven years. A collegiate and competitive shooting athlete himself, Enlow brings with him an athlete-first mentality and a lifelong personal history of competing, coaching and succeeding at the highest levels.

A 25-year firearms industry leader, Enlow has built an extensive network while in leadership positions with three top industry companies: Winchester Ammunition, Alliant Techsystems (ATK) and Remington Arms. Enlow brings a wealth of knowledge, experience, and education in sales, marketing, product development and operations. His deep passion for the outdoors, hunting and the shooting sports gives him extensive first-hand knowledge, which will help him to leverage new partnerships for the organization that will directly impact athletes by providing the resources necessary to accelerate high performance.

"We could not be more pleased to welcome Keith Enlow to USA Shooting and put his business acumen, proven leadership abilities and strong industry experience to work in beginning a new, exciting chapter for our athletes and organization," said USA Shooting Board of Directors Chair Jeff Price. "Our team and community will embrace his professionalism, energy, drive and motivation as we strive for excellence moving forward," Price added.

"I am truly humbled by the quality of people involved in USA Shooting, including the athletes, board members and staff, so I am beyond eager to join this great team," Enlow said. "I hope to create excitement for USA Shooting that will generate the needed revenue to support our Olympic and Paralympic athletes and the winning tradition of this organization.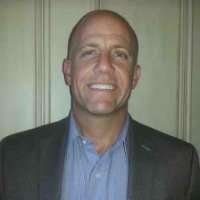 Enlow got his start in the shooting sports industry in 1996 when he was hired by Winchester Ammunition as a new product development engineer. He spent five years in that job before being promoted to product marketing manager. Since 1999, Winchester Ammunition has been one of the most important sponsors of USA Shooting. From 2003 to 2010, Enlow was the business development and production programs director for ATK, which manufactures and tests small caliber ammunition for the U.S. Army.

"My primary focus will be on revenue generation to provide for and support the success of our great athletes," added Enlow. "This in turn enhances the shooting sports for America's youth and hopefully provides a winning formula for donors and our many current and future sponsors. I also plan to help increase awareness within the shooting industry and urge for greater involvement in supporting America's shooting team. The association of our Olympians and Paralympians and the way they represent our industry and the United States of America is an opportunity we need more people to get behind."

A native of Missouri, Enlow earned a Bachelor of Science degree in Mechanical and Aerospace Engineering with honors from the University of Missouri in 1995. He competed in track and field for three years as a pole vaulter. He obtained his Master of Science degree in Business from Lindenwood University in St. Louis in 1998.

An avid outdoor enthusiast, Enlow is an executive board member for the Sporting Arms and Ammunition Manufacturers' Institute (SAAMI), as well as the National Defense Industrial Association. Additionally, he serves as a board member for the Outdoor Dream Foundation, which provides outdoor experiences for terminally-ill children. An NRA Life Member, Enlow is also a member of the National Wild Turkey Federation, Rocky Mountain Elk Foundation, Association of the United States Army and the National Shooting Sports Foundation.

Enlow has been married to wife, Stephanie, for 21 years and they have two children. He'll begin his new job with USA Shooting on December 4.