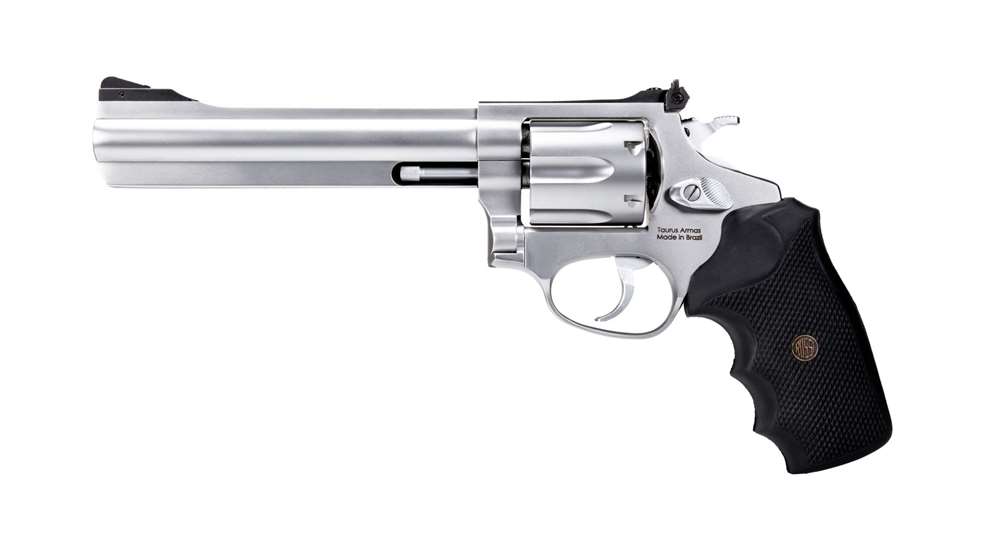 Last week at SHOT Show 2023 in Las Vegas, Nev., Rossi announced three new guns for the U.S. revolver market. The Rossi RP63 and RM66 models are available now, with the RM64 is coming later this year.
About the new revolvers, the company says they "bring back timeless features from Rossi's past, while incorporating modern manufacturing techniques."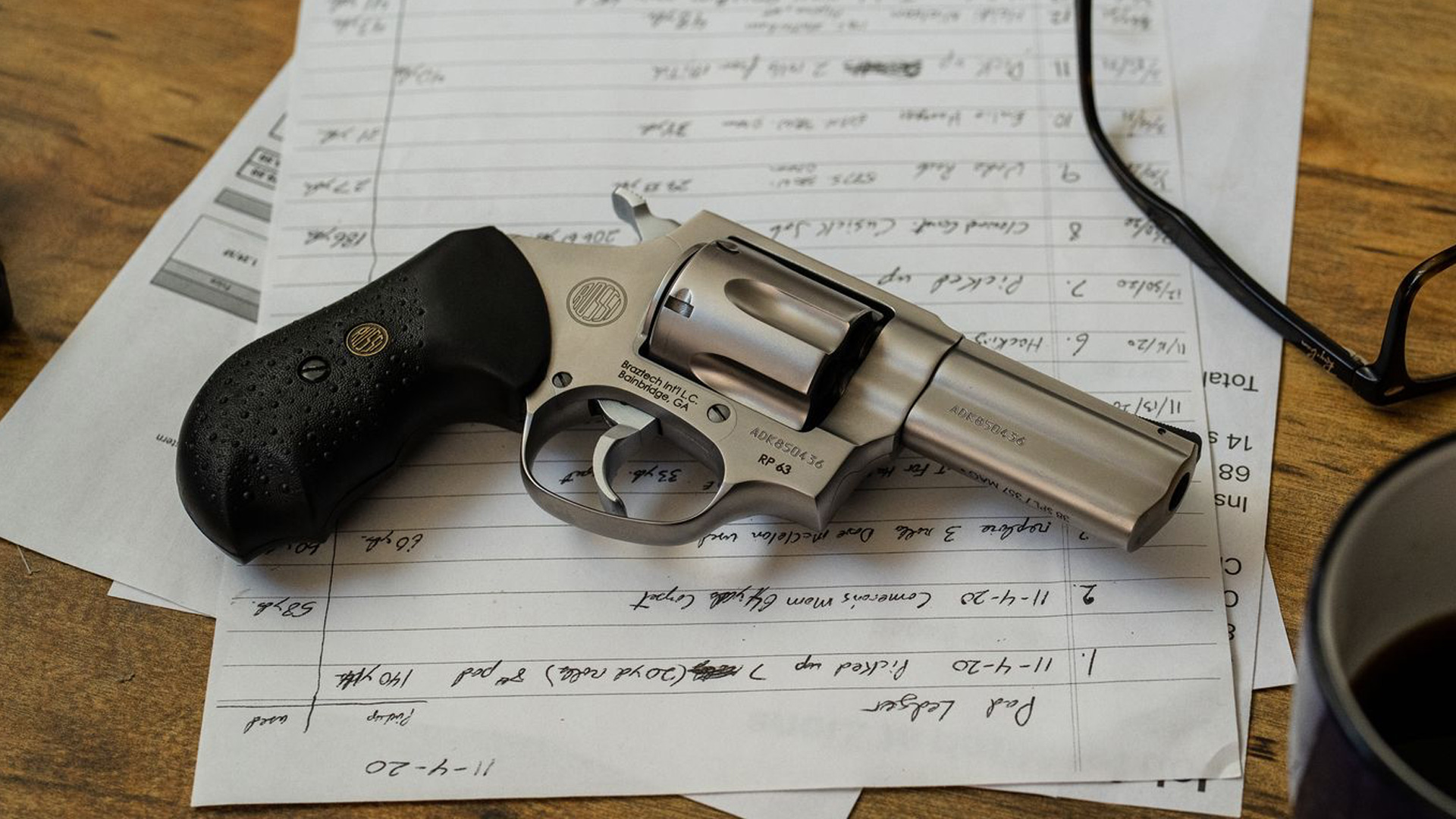 The RP63 (MSRP: $460.99) is a stainless-steel revolver chambered in .357 Mag., which Rossi said is perfect for home defense or EDC use. A rounded grip frame helps to reduce printing while carrying concealed. The RP63 holds six rounds in the cylinder and has a match-grade trigger. Sights are fixed and the front sight is ramped for a snag-free draw. Similar to other Rossi revolvers, the firing pin is mounted on the hammer. Weight is 27.3 ounces with an empty cylinder.
As for the RM66 (MSRP: $620.99), it is also a six-shot revolver, with the same match-grade trigger as its three-inch stablemate described above, but sports a longer six-inch barrel and adjustable sights. Suitable for revolver competitive shooting, according to Rossi the RM66 will also squeeze "the best possible ballistics out of the .357 Mag. cartridge." Although this revolver is also made from stainless steel, it uses a square butt configuration, making the RM66 easier to shoot with full power magnums or .38 Spl. cartridges. Weight is 34.4 ounces with an empty cylinder.
Later this year, the four-inch RM64 will join the RP63 and RM66 in the Rossi revolver lineup. Four-inch medium frame revolvers chambered in .357 Mag. are a solid choice for a jack-of-all-trades revolver. You can carry concealed, use it in the woods, hunt with it, defend your home with it, or even shoot IDPA with it. The RM64 has the same match-grade trigger used in other Rossi revolvers, along with the same adjustable sights as the RM66.
Learn more at rossiusa.com.