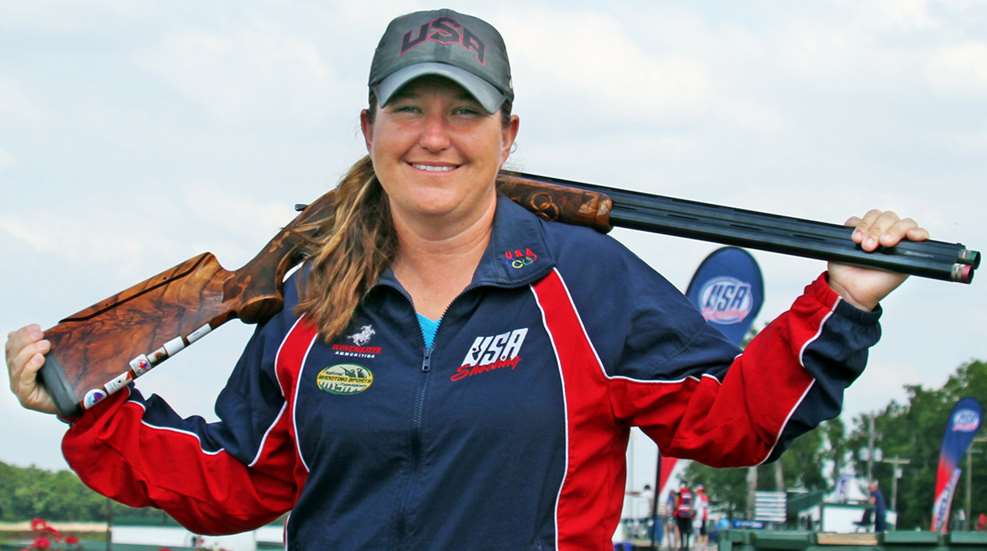 Kim Rhode is a force to be reckoned with in any clay target game. This year, in addition to her Olympic bronze medal performance at the Rio Olympics (her sixth Olympic medal overall), she won the Women's Skeet Final at the 2016 ISSF Shotgun World Cup Final in Rome, Italy.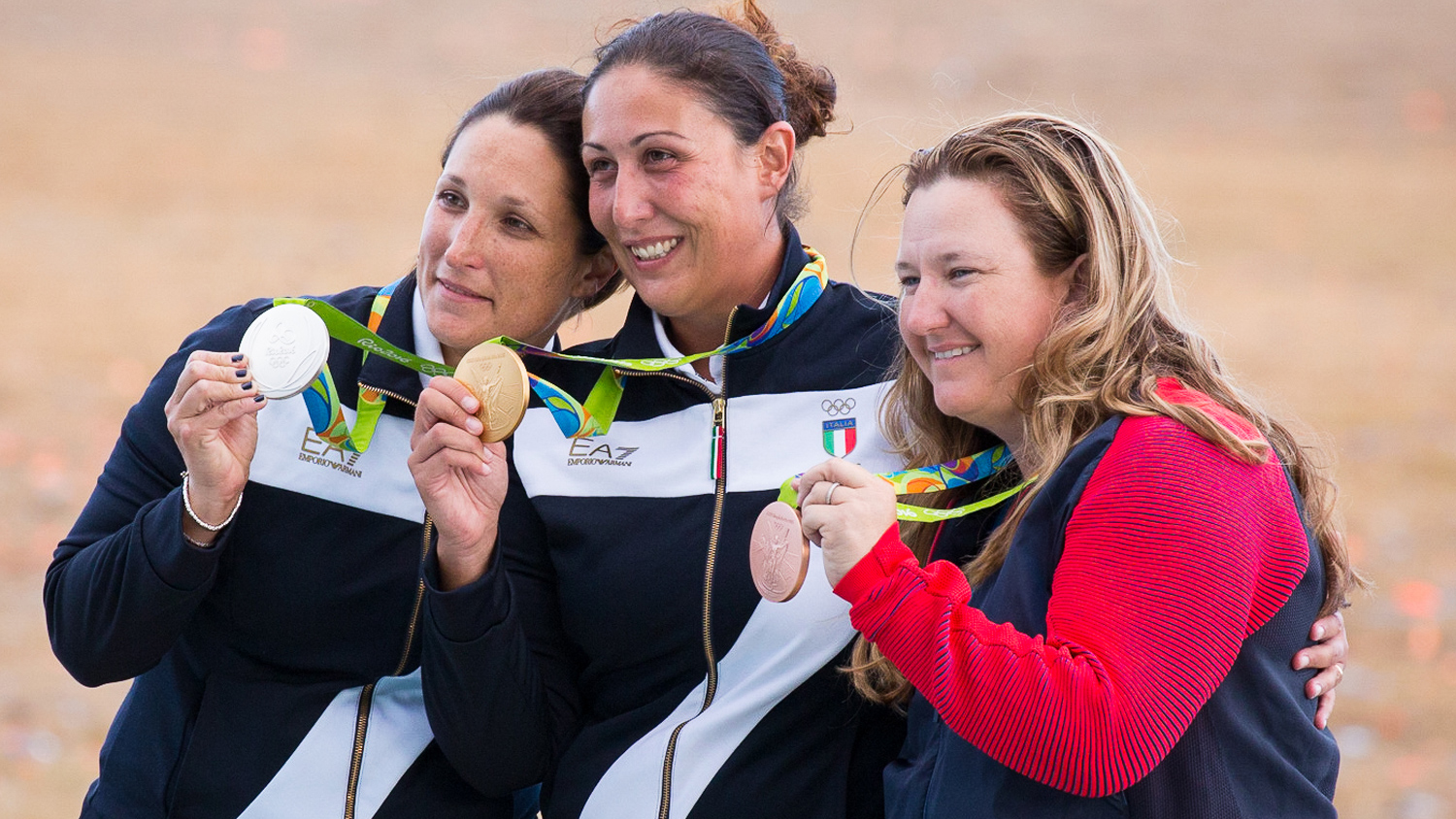 Rhode did not have much time to practice for the ISSF World Cup this year. She sealed her victory with a perfect score of 16 hits in the gold medal match against Wei Meng of the People's Republic of China, one of her opponents in Rio. Furthermore, Rhode is the first Olympian to win a medal on five different continents—and the first Summer Olympian to medal at six consecutive summer games—both of which are significant accomplishments for the 37-year-old from El Monte, CA.

SSUSA: Congratulations on your gold medal win at the ISSF World Cup! What was it like competing against Wei Meng again after the Rio Olympics?

Kim Rhode: It was fun to go head-to-head against her in a sudden death shoot-off. To have a rematch at the World Cup Final was very special for me.

SSUSA: Does that change anything for you, competing against someone you already competed against before?

KR: I don't think it really changes anything because it is a different scenario. You know the person you go up against isn't a slouch, they have been there before—if anything it gives you a lot more respect for them. You pay attention more, which is good.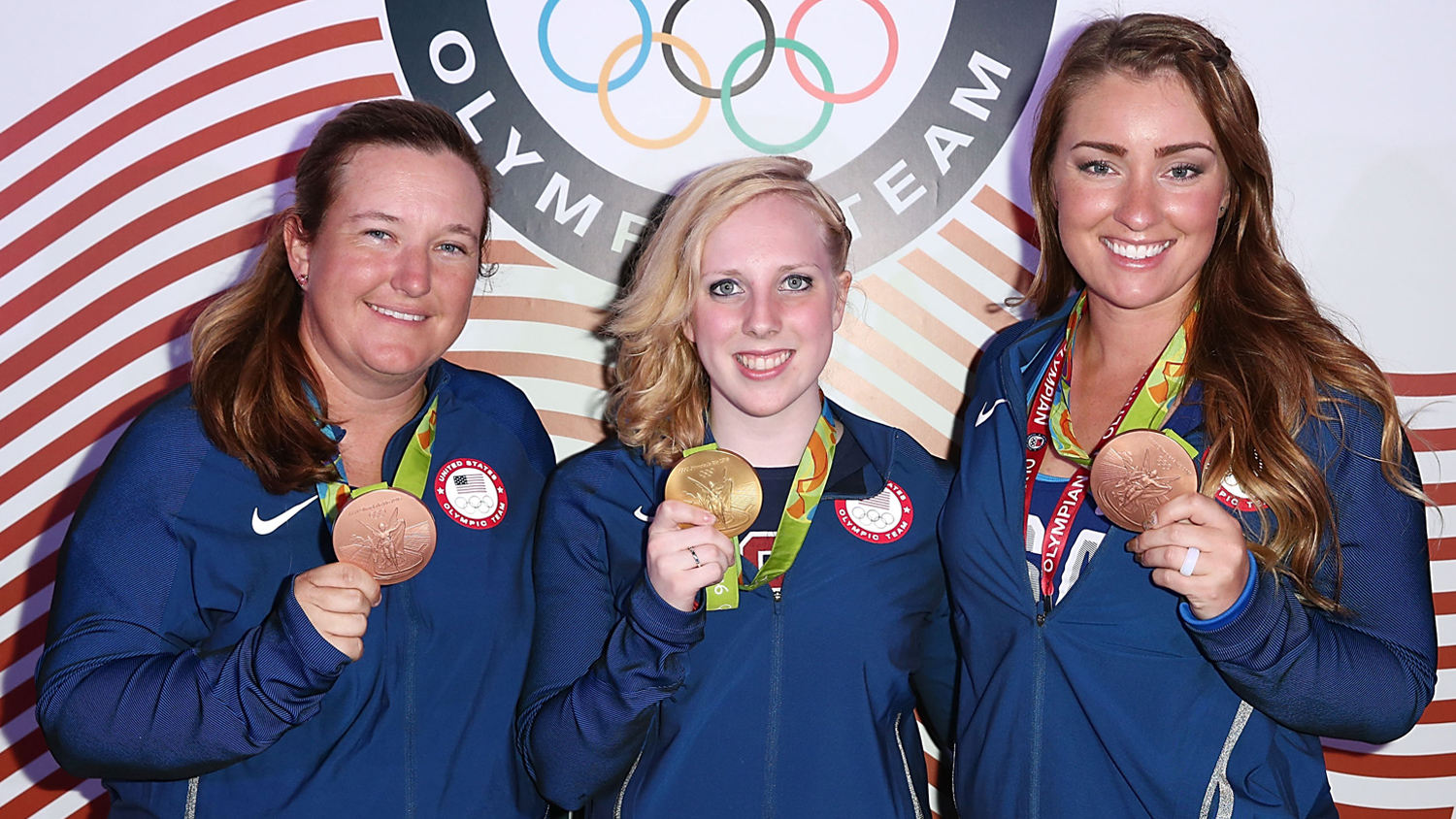 Back in the day we would shoot a match, and that score would carry over in the final round. The winner was determined from a much larger amount of targets. Now, you shoot three rounds, and they are wiped to nothing. They are just used to make the semi-finals and finals, each have a round of 16 targets (8 doubles). In that short time, anything can happen. Everyone is so talented at the Olympics, it usually comes down to that one singular moment. Two rounds of 16 is not a lot of targets.

SSUSA: How does it feel to be the first American athlete in history to win six consecutive Olympic medals in an individual summer sport—and the first shooter ever to medal on five continents?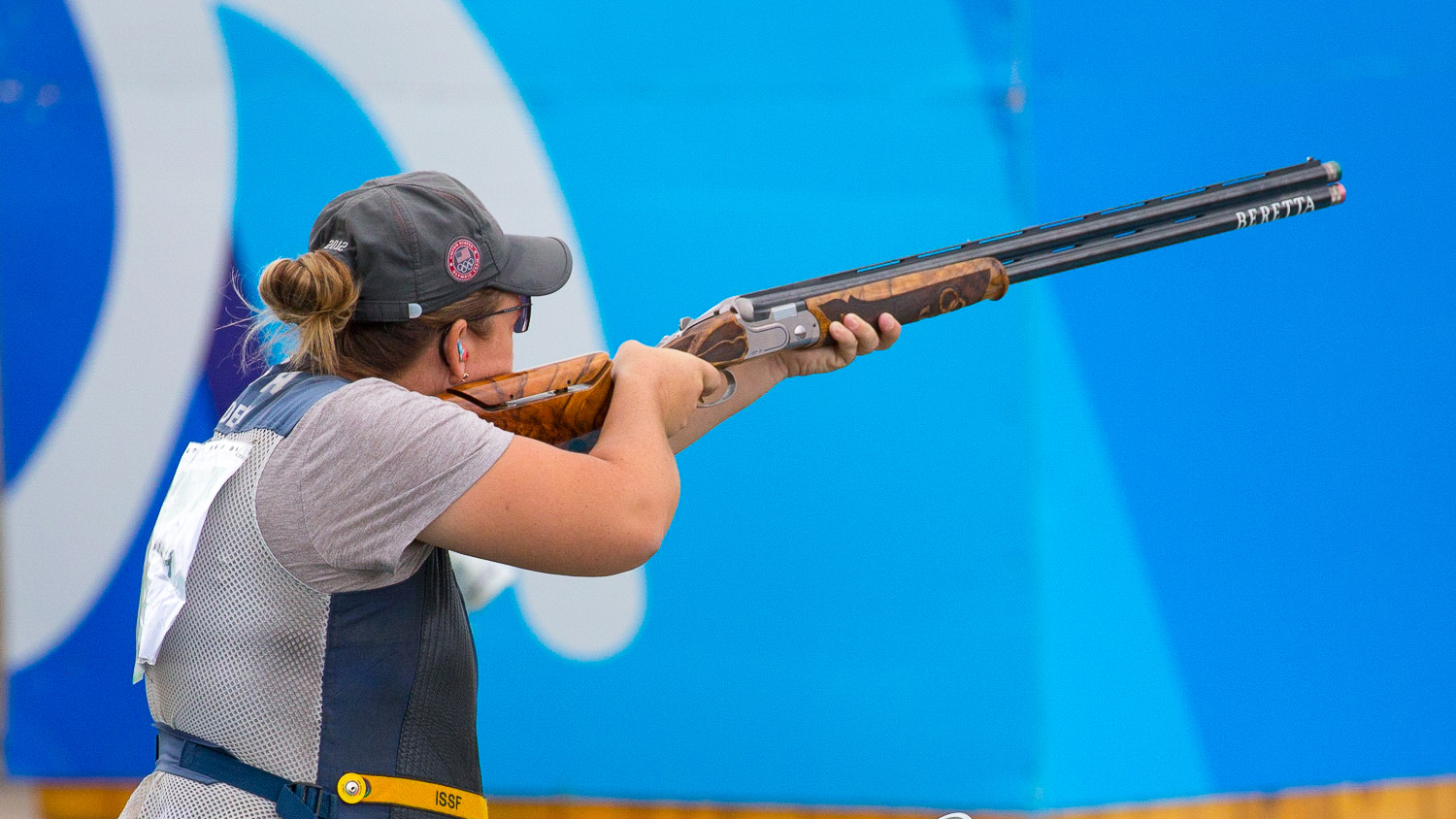 KR: It's been an incredible journey over the years. There is nothing quite like having the USA crowd behind you cheering, and also walking in the opening ceremonies and the crowd cheering USA! I can honestly say that over all of the Olympics that I have been in—it's really about the journey. Nobody remembers the scores—it's really about what it took to get there, the people and places—those are what matter the most. Hopefully, I have many more in me, and I can continue to compete. My whole career so far has been absolutely amazing.

SSUSA: Do you think you will be competing in Tokyo 2020?

KR: I'm definitely going for Tokyo in 2020. If Los Angeles gets the bid for the next one, (even if they don't) I'll probably go to the 2024 Olympic Games. There's no reason for me to stop at this point. For me, it's about much more than the competition, it's all places I get to see—and the people that are like family now.

The oldest medalist in the history of the Olympics was a shooter—Oscar Swann—he was 72, so by his standards I have nine more Olympics in me [Laughs]. I'm just going to take it one at a time for now.

SSUSA: What was it like switching to skeet when the double trap women's event was discontinued?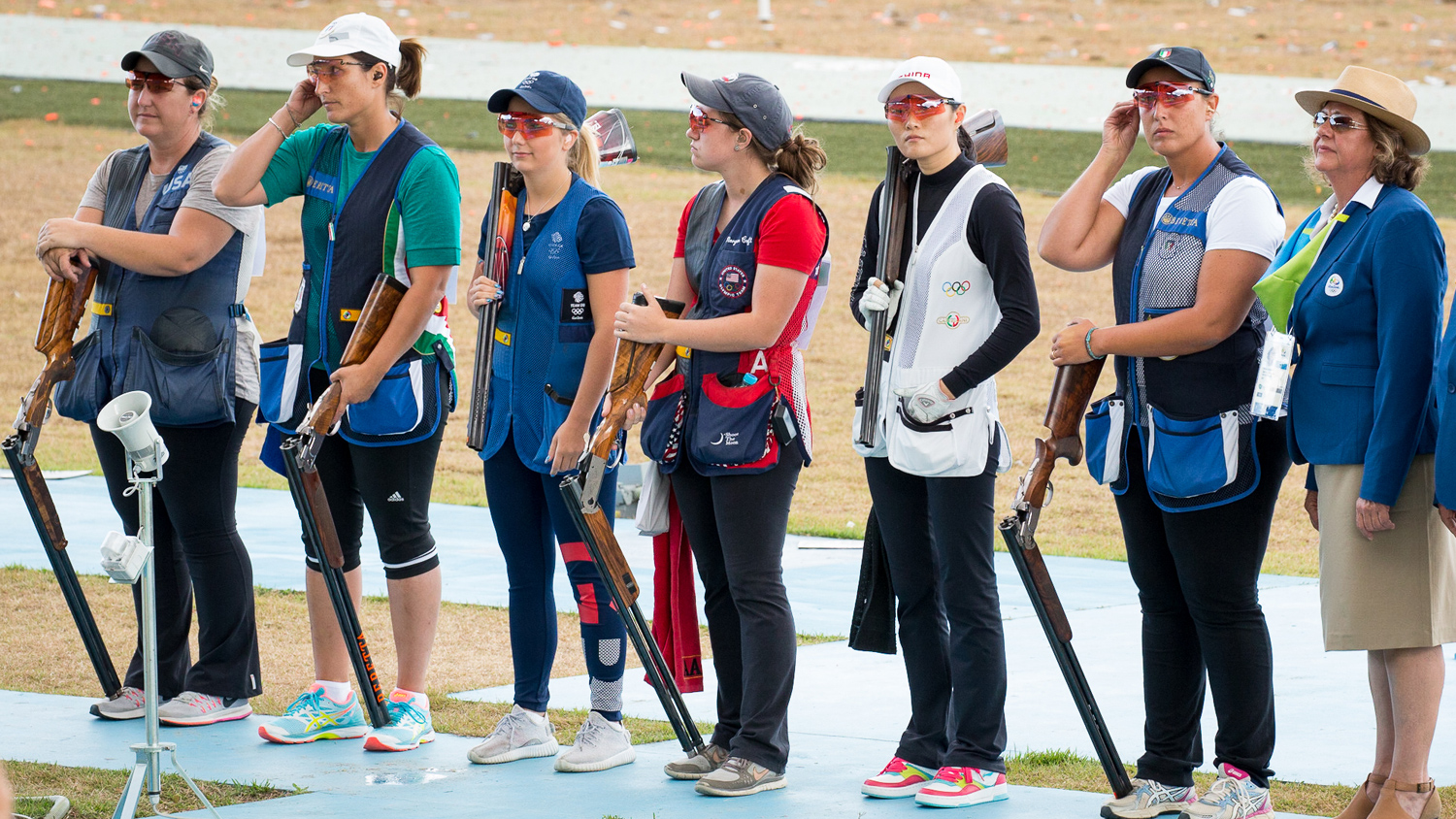 KR: That was one of the hardest points of my career. Going from doubles to international skeet was basically starting over for me. I did have skeet experience from back in the day, but even in that game your gun is mounted, so essentially I had to relearn everything. It was very challenging to go back to the bottom and work my way back up again.

Also, you are competing against people that have been skeet shooters for decades. Some feel you are trying to take what is "rightfully theirs." It was very difficult for me from a team aspect, because it wasn't the same people that I had grown up with in the sport of doubles. I had to change who I traveled with, everything about shooting changed for me after that.

SSUSA: Tell us about the guns you have used over the years?

KR: I've had several different guns over the years. My favorite gun that I used for a long time was stolen leading up to the London 2012 Games. Six months later, my favorite gun was returned to me.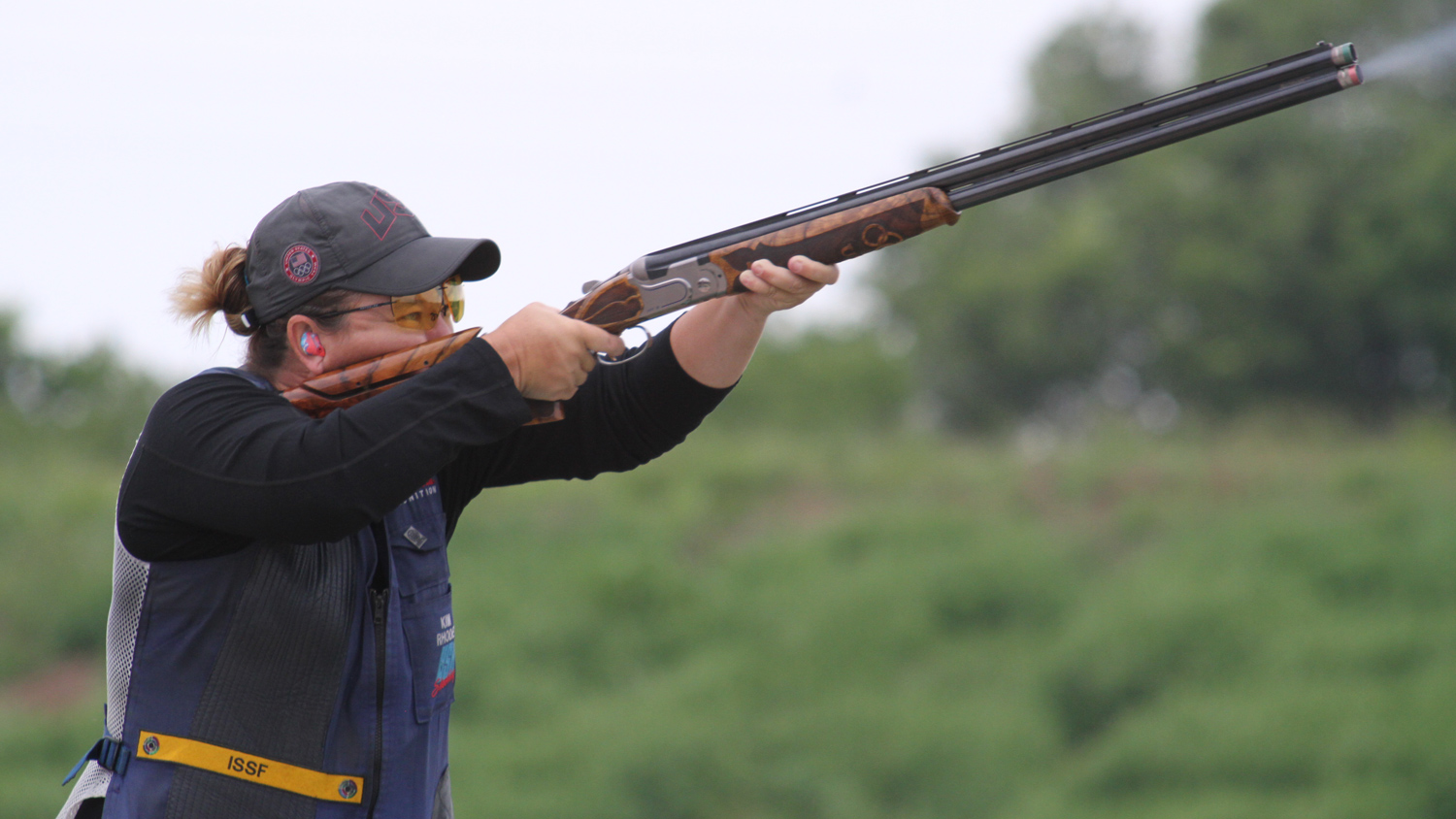 About three years ago, I switched to the Beretta DT11. Out of 15 medals given out in shotgun events this year at the Olympics, 10 athletes won with a DT11. It has a lot to do with the technology in the gun, since they are a 500-year-old company, Beretta has mastered shotgun design. One of the things I love the most about the DT11 is the reduced recoil, especially because of the amount of ammunition I'm shooting, and the fact I'm shooting doubles. I can get on that second shot quicker. Also, you don't need as much recovery time with the lesser recoil on the DT11. I'm not any kind of gunsmith, just a shooter—but I do attribute the drop in recoil to the internally tapered forcing cone that runs from the chamber to the choke.

SSUSA: What's it like working with Beretta as a company? Two-thirds of the total shotgun medals won in Rio is quite an achievement for them.

KR: It is amazing. I think it's quite the testament to Beretta. While I was in Italy, Beretta staff brought the other nine team members and myself in to ask our opinions. They were asking all of us to give feedback and input on future models. The athletes are very much a part of giving feedback and ideas to the company. The opportunity to see that kind of dialogue between a company and shooters first-hand was very cool.

SSUSA: Once again, Winchester has honored you by making commemorative boxes for their standard AA loads, AA128, with your picture on it. What is your favorite aspect of the company?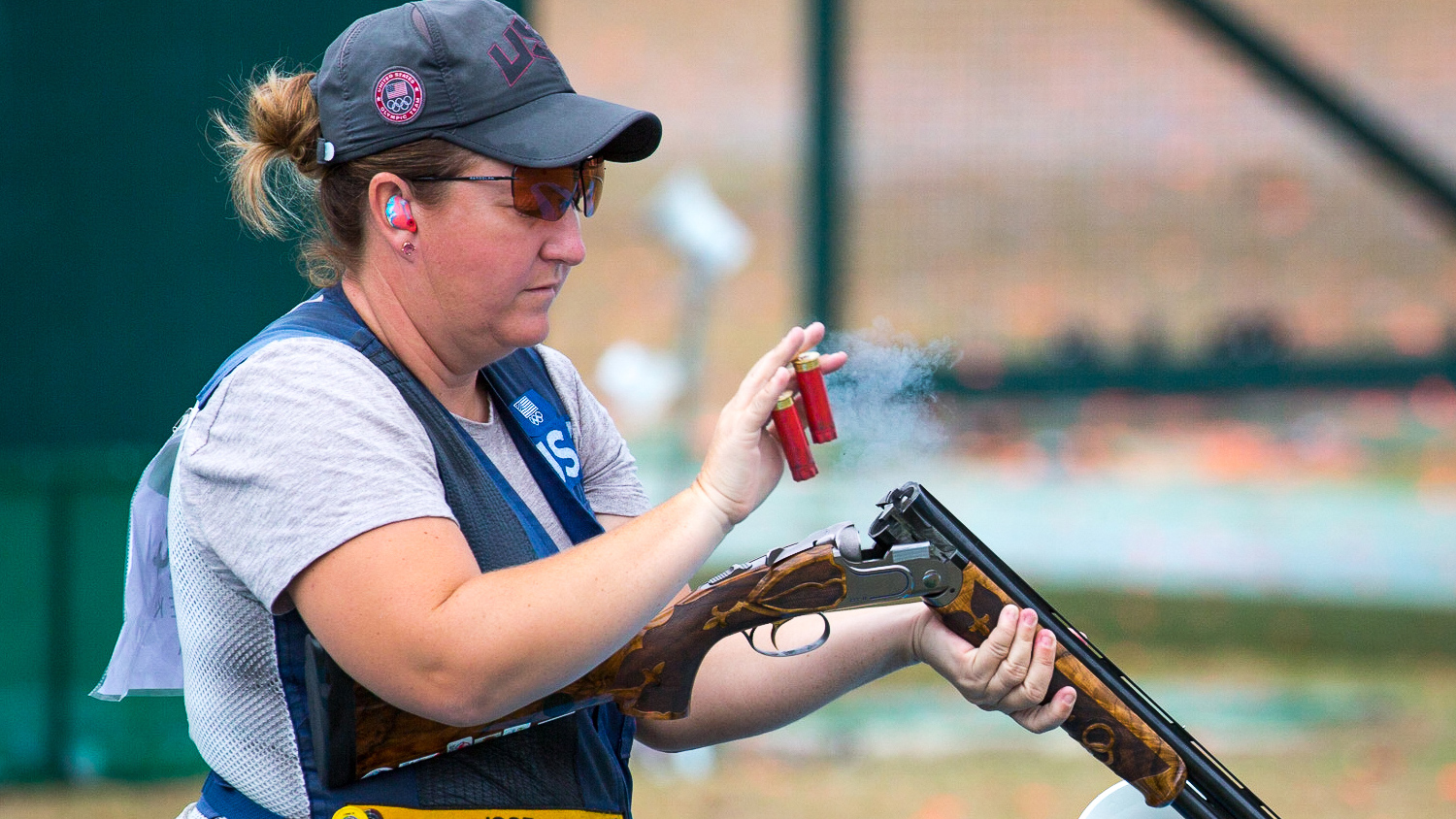 KR: Where do I start? A little bit of background, when I was young I was on their advisory board, so I have a lot of history with Winchester. I have been shooting their shells since I was very little. It's such a great company, I feel extremely honored to be part of the Winchester family and to have been with them for so many years. They helped make me who I am today, so I can't thank them enough.

One thing that stands out the most to me was how many times we could reload the AA hull. Not only do they reload well, they have the quality that competitive shooters rely on day in and day out. Winchester shells are fantastic, they helped me win five of my six Olympic medals.

Follow Kim Rhode on Twitter at @KimRhode.