When folks in the Northeast think of Maine, things such as pine trees, blueberries, moose, lobsters and Stephen King often come to mind. However, when shooters that live in the Northeast think of Maine, it's Julian Beale III who is number one in their hearts.
For nearly a half century, Beale has run the Capital City Junior Rifle Club. He's used marksmanship as a vehicle to help the youth of Augusta develop important adult characteristics: integrity, personal responsibility, focus, perseverance, self-discipline, respect, and through competitive shooting—how to deal with success and failure. 
Beale first tested his mettle in high school when he successfully petitioned to have the Cony High School Rifle Club elevated to varsity status. After graduation in 1970, he served for six years in the Navy, spending the most time aboard the aircraft carrier USS Saratoga as a damage controlman.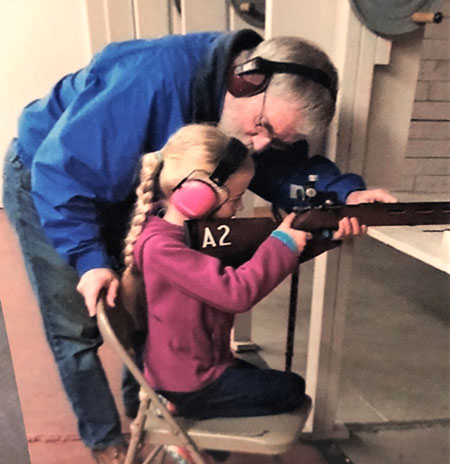 After returning home to Augusta, Beale discovered that his love for rifle shooting hadn't dimmed yet. He rounded up a half dozen youngsters to start a junior rifle club at the Capitol City Rifle and Pistol Club, which 45 years later is five times larger and just a vibrant as it was when at its genesis. Over 1,000 youngsters have benefited from his tutelage. Beale now often finds himself working with the second and third generations of its earliest members. Thirty years after he learned to shoot at Capitol City in the mid-1980s, Michael Bouford fondly recollected Beale's even-temperament, which is critical for teaching young people to shoot. "He is one of the most patient and caring individuals I've ever had the pleasure of knowing."
A few years after establishing Capitol City's junior program, he began gunsmithing and opened Kennebec Guns in Augusta. A visit to the shop today provides a clear picture of his dedication to the sport—the walls are covered with awards won by his charges in local, regional and national competition.
Maine has a dynamic junior rifle program which is remarkable in its depth and scope due to his vision. And, as the Junior Director of the Pine Tree State Rifle and Pistol Association, Beale brought together several organizations, including the 4-H, Boy Scouts and the Maine Department of Inland Fisheries and Wildlife to create a youth shooting program that reaches the far flung and more isolated areas of the state.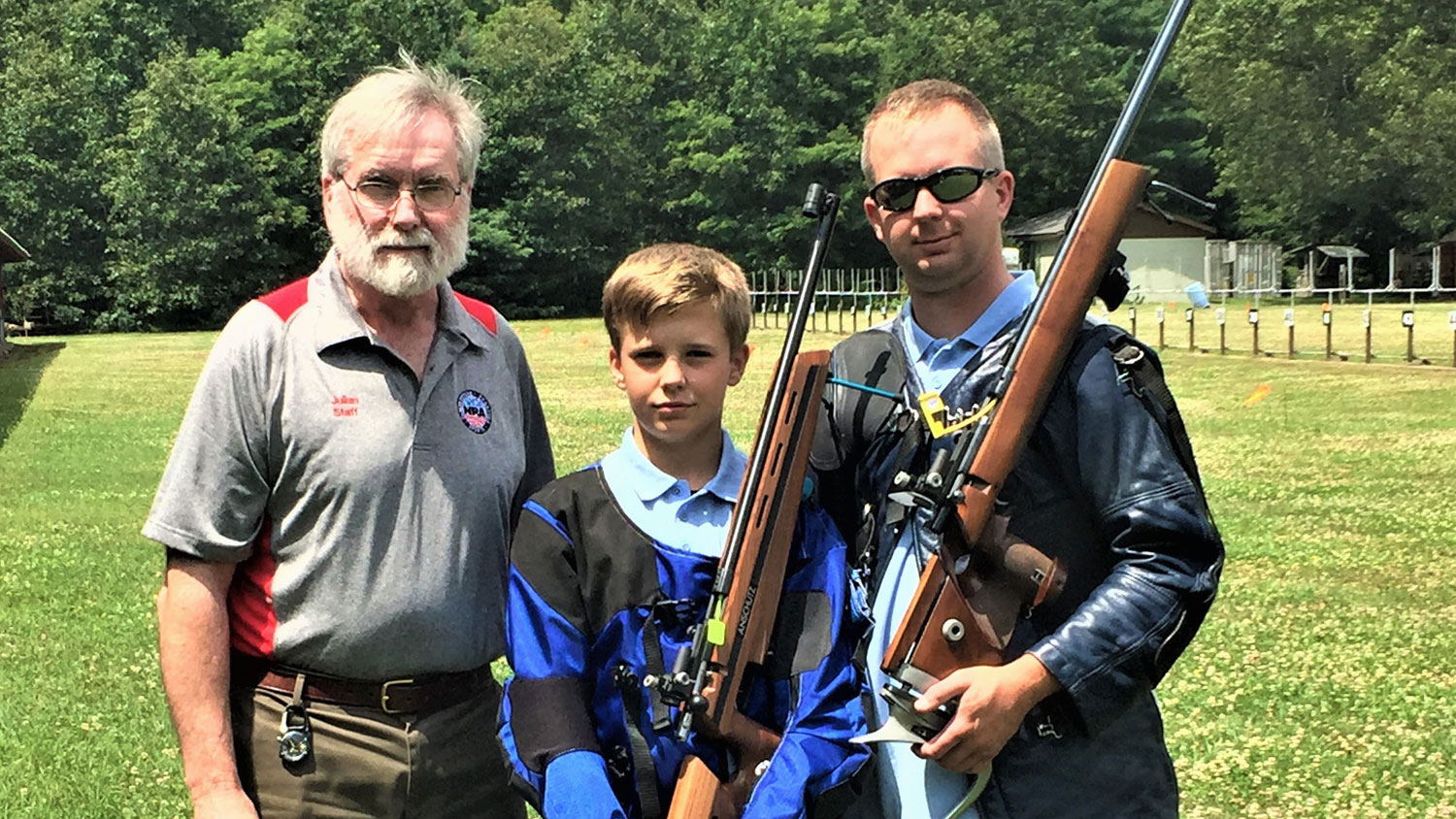 Beale is familiar to competitors at both USA Shooting's National Junior Olympic Championships, where he has served as the Chief Range Officer, and the National Rifle Association's National Outdoor Smallbore Rifle Championships where he fills the same role. Aided by his trusty lieutenants, wife Brenda and fellow down-easter Ron Vallincourt, it's Beale's authoritative, yet unintimidating voice that has brought many shooters to the firing line for big matches. As he goes about his work, it's obvious everyone involved that Beale is a no-nonsense range officer. It's also apparent that his businesslike approach to running the line is softened by his dry humor. Beale makes it a point to treat every competitor, whether Olympian or novice, with equal compassion and dignity.
Even the most dedicated coach needs a little time away from the range. When he takes a break, Beale can be found either training dogs, one of which accompanies him to the gun shop daily or immersed in a western novel.
Beale's passion for passing on the shooting sports has spanned multiple generations—evidenced by the fact that two of the shooters he chivied to the line at the 2019 NRA National Outdoor Smallbore Metric Position Championships were his own kin, son Julian Beale IV and grandson Aiden Beale.
Sportsman's Alliance of Maine Youth Program Coordinator, Mark Goodridge, once asked Beale why he dedicates so much time to the youth of Maine. In typical laconic Maine style, he replied, "To give something back."
Dirigo (Latin for "I direct" or "I lead") is the state motto of Maine. It may well be said that Maine's native son Julian Beale III is an exemplar of that maxim.
---
See more:
Octogenarian Bruce Meredith's Distinguished Shooting Career