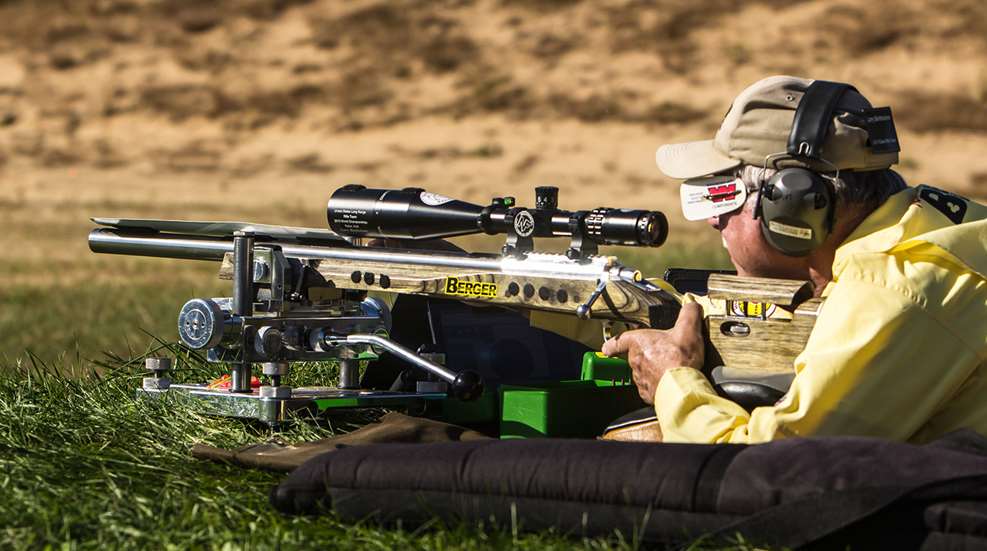 The 2005 U.S. F-Class Team organized the first F-Class National Championships at Camp Butner, NC, with 135 shooters attending—66 percent of whom shot in the F-Open class.

In the history of F-Class, the F-Open discipline has been won several times by senior or grand senior shooters. John Brewer was 73 when he won in 2004. In fact, the top three places were all seniors or grand seniors. In 2007, Bob Bock won as a 65-year-old senior in Raton, NM. Jim Murphy was a 65-year-old senior when he won in Lodi, WI. Additionally, Larry Bartholome won in 2013 at Raton at the age of 73, even though he felt like 103. Senior shooters are also setting national records—at this year's mid-range championship, Team Berger/Bartlein/SEB set a new F-Open Grand Senior record of 779-34X.

However, if we look at the F-T/R side of the house, the only senior or grand senior to win is Dan Biggs, who won in both 2008 (Lodi, WI) and 2009 (Camp Butner, NC). Of course, Dan was only 69 at Lodi. The other years were won by the young whippersnappers. It should be mentioned that one of those, Brad Suave, won the F-T/R title three times (2004, 2006 and 2007). F-T/R is a game for younger people it would seem. The primary reason being that few older shooters try it or like it. Of interest is the fact that all of these senior and grand senior champions are members of Team Berger, and still shoot.