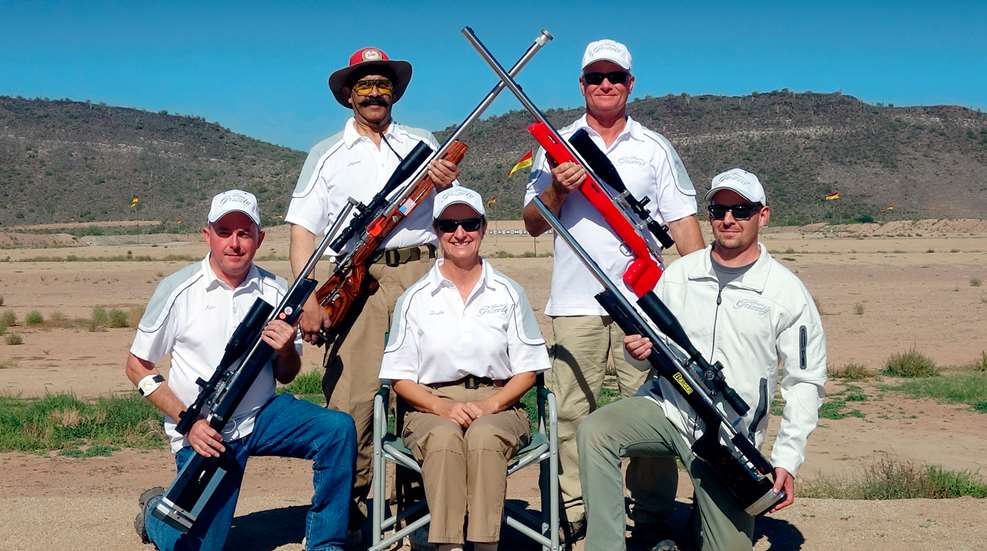 At the Ben Avery Shooting Facility just outside Phoenix, AZ, preparations have been well underway to host competitors from around the world for the 2015 NRA F-Class National Championship. The NRA F-Class Nationals is one of the largest events of its kind in the country. Arizona Fish and Game and the Desert Sharpshooters Rifle Club will be the event hosts.
There will be two distinct events at this year's championship. The NRA F-Class Mid Range Nationals will be held October 23-27, and the NRA F-Class Long Range Nationals will be held October 27-31. Awards banquets will be held on October 27 for Mid Range, and October 31 for Long Range.
The matches will consist of individual and four-person team matches. The championship will feature two different divisions: F-Open and F-T/R (Target Rifle). Each division is made up of five different categories: High Master, Master, Expert, Sharpshooter and Marksman.
Earlier this year, the U.S. F-Class rifle team won the historic Creedmoor Cup in Ireland, after past NRA president John Sigler issued a challenge to the Irish F-Class rifle team in 2009.
F-Class is one of the most popular long range rifle games. Competitors fire at distances of 300 to 1200 yards, and may use almost any caliber rifle up to a .338, a scope, and a front and rear rest or bipod. F-Class rifle shooters use targets half the size of the world's long range Palma shooters. F-Class is an ideal sport for beginning competitive shooters, both male and female, young and old.
To learn more about NRA F-Class rifle competition, please email [email protected].

SSUSA will post results from the championship in November.