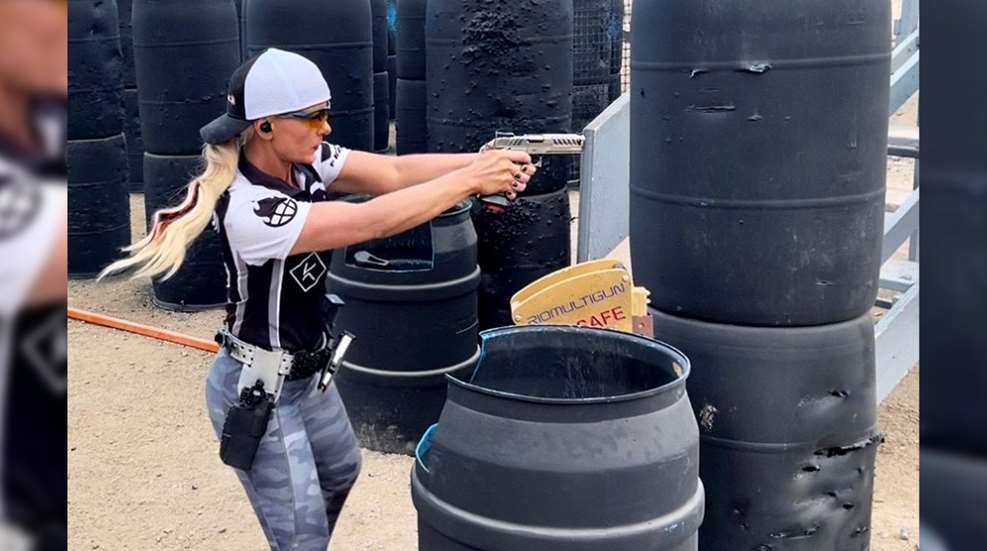 Team Federal's Alysia Burrows had an excellent showing at the 26th Annual Superstition Mountain Mystery 3-Gun Match, winning the Top Lady in the Stealth 2-Gun division with a final time of 950.49. This popular event, held March 18-20 at Rio Salado Sportsman's Club in Mesa, Arizona, brings together the nation's top 3-Gun shooters and is the longest running match of its kind in the country.
In addition, one of the newest members of Team Federal, Varick Beise of Minnesota, earned Top Junior honors in the Tactical 3-Gun division with a final time of 598.33, also finishing fourth out of 85 junior shooters and 15th overall in the match field of 373 competitors.
Burrows was excited to start the 2022 shooting season with a bang at the Superstition Mountain Mystery 3-Gun Match in beautiful Mesa. She gave credit to her Federal ammo for aiding in her success. Here is what Burrows had to say.
"This match is known for attracting some of the best around, and it's always a privilege to shoot alongside them. "What really gave me my edge this weekend was the 150-grain, 9 mm Federal Syntech rounds. This load has low recoil, but also has strong power to knock down all the large heavy steel. And in a match like this, the long range can make or break your game. Federal Premium 69-grain Gold Medal .223 Rem. Sierra Match King rounds are so incredibly consistent. It's so invigorating hearing those rounds ring on steel with every shot, even out at 300 yards and beyond. It is comforting knowing that when I do my part, Federal's products will never let me down."
See the full results of the match at the Practiscore website. Learn more about Team Federal at federalpremium.com.