USA Shooting has been collecting medals this week in Peru at the 2022 ISSF Lima World Cup Shotgun, with the trio of Caitlin Connor, Dania Vizzi and Austen Smith adding another gold to the total medal haul with their Women's Skeet Team victory on April 5. This international shotgun tournament has been going on since March 27 at the Las Palmas Shooting Range and will conclude April 7.
The victory upped USA Shooting's total ISSF Lima World Cup Shotgun gold medal count to four. As of today, U.S. shooters have earned 11 medals—more than any other country competing at the match.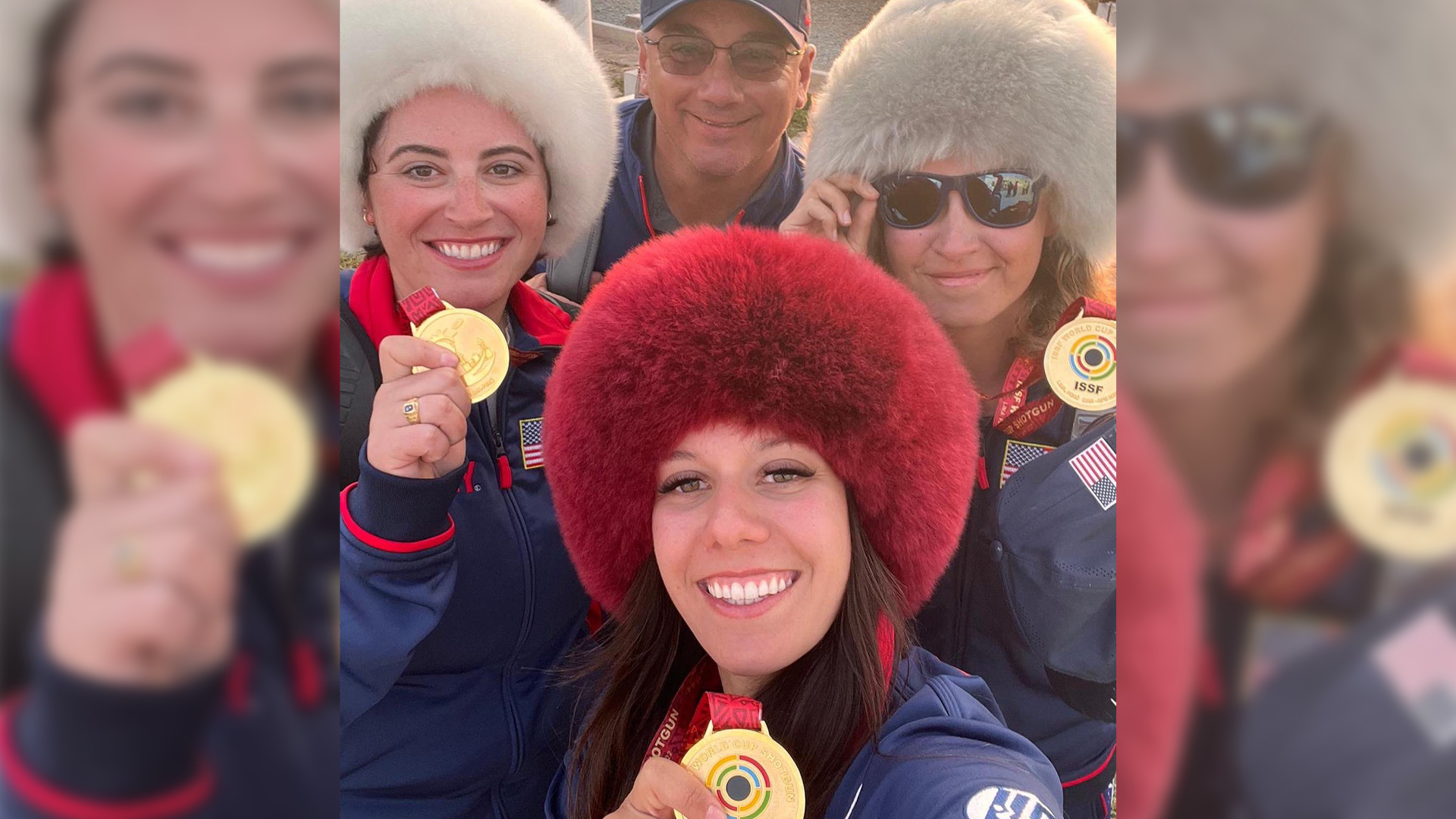 In the three-round Women's Skeet Team qualification series, it was Caitlin Connor leading the way for USA Shooting with 73 hits, followed by Austen Smith with 72 hits and Dania Vizzi with 69. After qualification, with a score of 214 the U.S. shooters walked away with a four-point advantage over the Italian team in second place.
As for the Women's Skeet Team gold medal final, Team USA triumphed 6-0 over Team Italy, who had to settle for silver. The Italian shooters were Francesca Del Prete, Simona Scocchetti and Katiuscia Spada.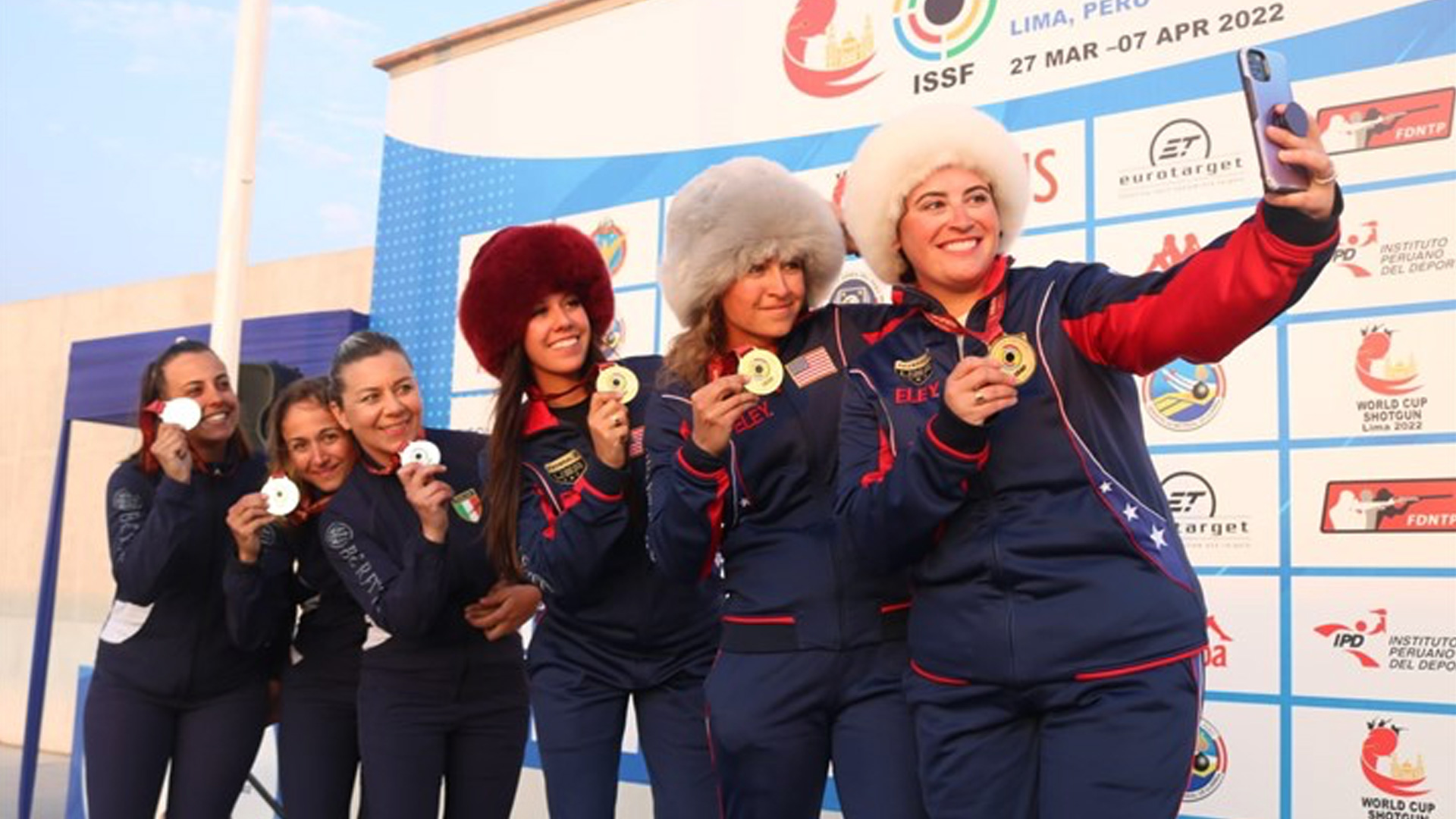 The interest in international shotgun competition continues to grow after last year's Tokyo Olympic Games, where Team USA earned six total shooting medals. This year, 18 countries from North America and South America sent teams to Peru, along with seven from Europe, six from Asia and one from Africa. According to the International Shooting Sport Federation, "More than 160 athletes from 32 countries from four continents are taking part in the ISSF World Cup Shotgun in Lima, Peru." In addition, 15 national teams are participating at an ISSF Shotgun competition for the first time this year.
Be on the lookout for more SSUSA coverage from the 2022 ISSF Lima World Cup Shotgun. See the full results of the matches at the ISSF website. Learn more about USA Shooting at usashooting.org.