The wins keep rolling in for Team Winchester competitors.
NRA Director and six-time Olympic medalist Kim Rhode, widely considered the most iconic Olympic shooting sport athlete in history, won her 34th gold overall medal last month at the 2023 ISSF World Cup Shotgun in Rabat, Morocco.
After moving on from qualification in third place, Rhode topped the Women's Skeet medal match leaderboard, triumphing over silver medalist Emmanouela Katzouraki of Greece by one bird, 37-36.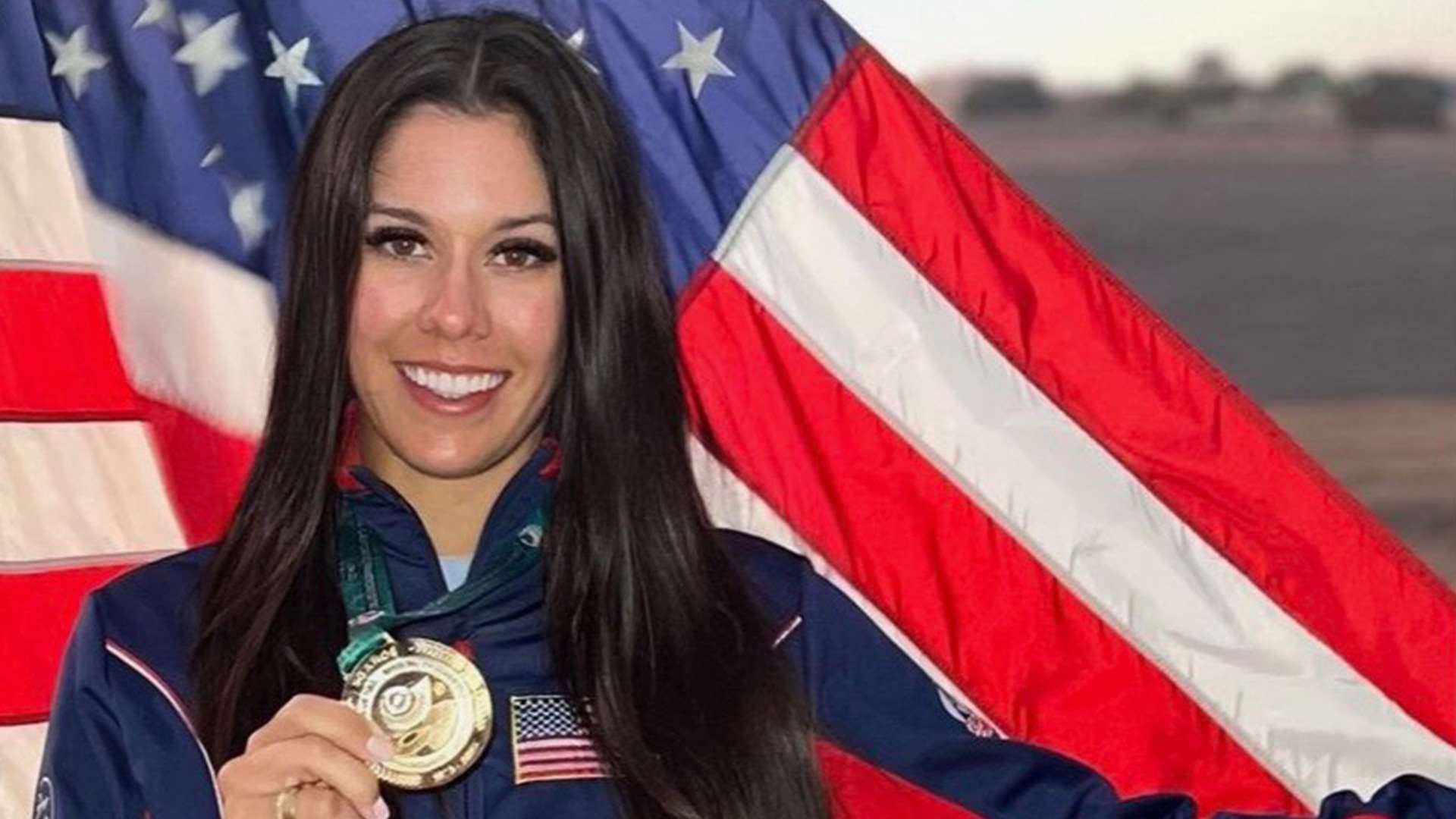 Rhode's Winchester teammate, Dania Vizzi, also took home a silver medal with Christian Elliott in the Mixed Team Skeet Event. The duo of Pizzi and Elliott had to settle for runner-up in the gold medal match to USA Shooting teammates Katie Jacob and Conner Prince, 7-3.
Team USA competitive shooters walked away from the 2023 ISSF World Cup in Morocco with nine total medals: five gold, two silver and two bronze medals.
Rhode is a longtime shooter of Winchester's AA shotshells, using AA loads on her shooting journey that boasts six Olympic medals so far, including three golds while competing in multiple disciplines: Double Trap, Bunker Trap and International Skeet. Rhode is easily the most decorated shooting sports athlete in history.
In addition, Rhode is the first USA Shooting athlete to medal at the ISSF World Cup while serving as an active member of the ISSF Executive Committee. Last December, Rhode was elected as an ISSF vice president.
The folks at Winchester Ammuniton expressed its excitement about Kim Rhode's recent success. "Kim's skills are as sharp as ever. Her latest World Cup win is a testament to her hard work and dedication to the sport," Matt Campbell, vice president of sales and marketing for Winchester, said. "We look forward to following Kim's success in the coming months as she works towards qualifying for the 2024 Olympics in Paris. We are proud that Kim has been shooting Winchester Ammunition for more than 30 years."
Both Rhode and Vizzi competed this week with fellow Team Winchester shooters Maddy Bernau, Nic Moschetti and Frank Thompson to qualify for the USA Shooting 2023 National Team at the USA Shooting Spring Selection Match in Tucson, Ariz.
See the full results of the 2023 ISSF World Cup Morocco at the ISSF website.
Learn more about Winchester and USA Shooting.