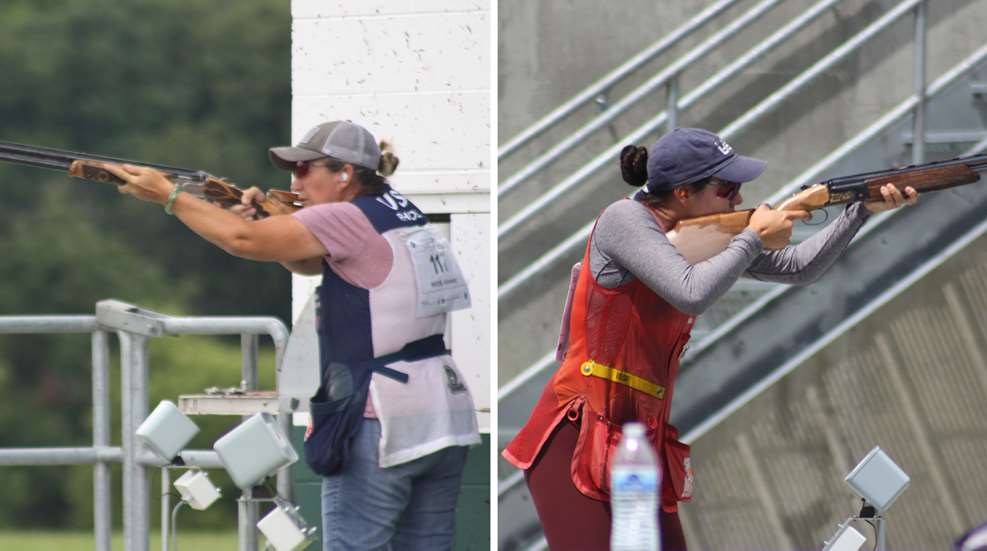 Team Winchester's Kim Rhode and Dania Vizzi both posted solid performances at the 2022 USA Shooting Shotgun National Championships, held last month at the Hillsdale College John A. Halter Shooting Sports Center in southcentral Michigan.
This 10-day event included many top International Shooting Sport Federation clay target competitors vying for the national title. The match was also an opportunity to earn points towards a spot on the roster of this year's World Championship team. The USA Shooting World Championship Shotgun team is determined based on scores from this championship, as well as the Spring Selection Match that was held earlier this year in Tucson, Arizona.
At the conclusion of 2022 USA Shooting Shotgun Nationals, Dania Vizzi placed second in Women's Skeet, breaking 239 of 250 targets to earn a silver medal. Her score was seven points behind gold medalist Katie Jacob. Vizzi also earned one of three spots to represent the United States in the Women's Skeet World Championship, along with Sam Simonton and Austen Smith.
Her teammate, six-time Olympic medalist and NRA Board Member, Kim Rhode, walked away with a third place finish in Women's Skeet, securing a bronze medal with a score of 236. Rhode shoots a Beretta DT11 12-gauge with Winchester AA shotshells.
Additionally, Team Winchester's Jake Wallace narrowly missed the podium for Men's Trap, but did successfully obtain enough points to qualify for the U.S. Men's Trap World Championship team, thanks to a strong performance at the USA Shooting Spring Selection Match.
More about the venue: Hillsdale College is the home of the USA Shooting National Team. Both of USA Shooting's 2022 Shotgun National Championships, Trap and Skeet, took place at the school's Halter Shooting Sports Education Center, a 113-acre shooting facility located near the Hillsdale College campus in southcentral Michigan.
Up next for top U.S. shotgun competitors is the 2022 Shotgun World Championship in Croatia, to be held September 19 to October 12.
Learn more about USA Shooting here. For the latest from Winchester, go to winchester.com.