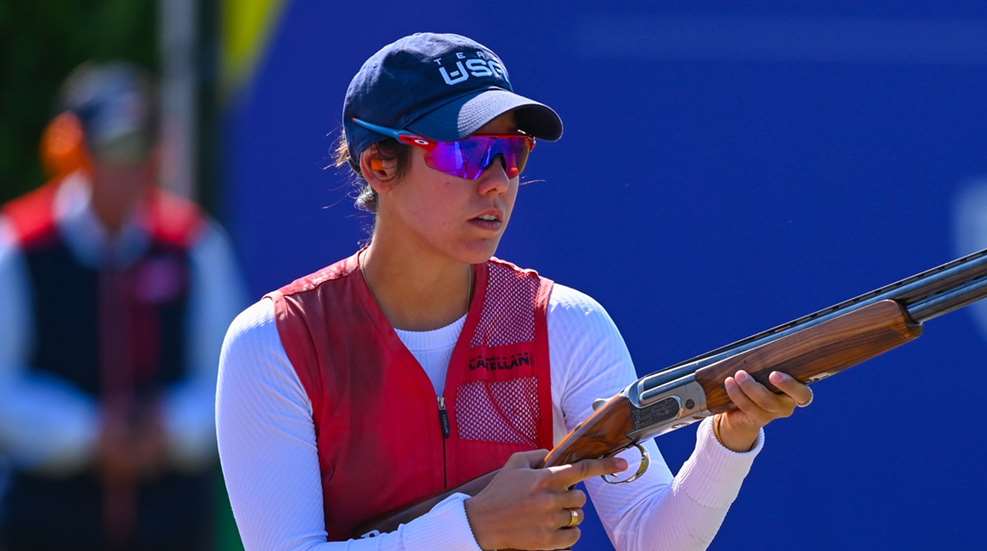 International Skeet shooter and Team Winchester member Dania Vizzi claimed gold at the ISSF World Cup at the famed range in Lonato, Italy, known for attracting the world's best talent. This challenging venue is a haven for shooters at the top of their game.
The gold medal win for Vizzi adds to her momentum moving into the Spring 2024 selection match, which will decide who will represent the United States at the Paris 2024 Olympics.
Vizzi earned a spot at ISSF World Cup Italy based on her silver medal finish at the 2023 Spring Selection competition. She shot consistent all week posting a 121/125 in qualifying, which moved her into the sixth position in the shoot-off. From there, Vizzi shot 54 more targets to best the five other competitors and secure victory for the United States at the competition.
"Dania continues to demonstrate why she is one of the best shooters in the world right now," Jason Gilbertson, director of marketing for Winchester, said. "It's exciting to watch her compete at an extremely high level and we wish her the best of luck at the Olympic Trials in Tucson next spring."
Vizzi has been a longtime member of Team Winchester representing The American Legend at international skeet competitions around the world, but also serving as a role model and representative within the shooting sports. Vizzi's ammunition of choice is symbol AANL129, a unique load designed specifically to meet ISSF (International Shooting Sports Federation) rules. The 24-gram payload of 9-shot is traveling at 1,325 feet per second and carries the dependability of Winchester AA shotshells.
Learn more about Winchester Ammunition at winchester.com. For the latest from USA Shooting, visit usashooting.org.