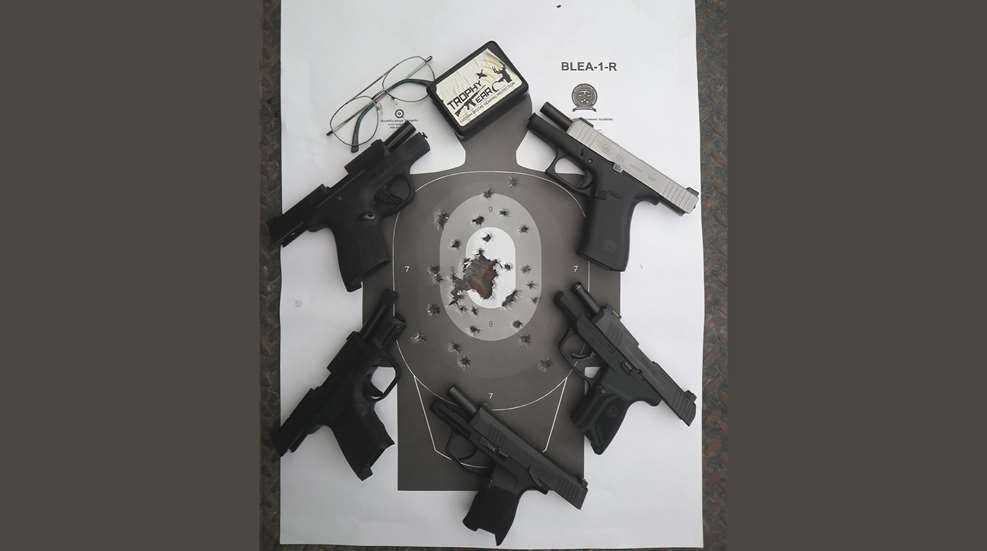 The metamorphosis of the concealed carry handgun during my lifetime has been remarkable. In 1995, North Carolina passed Concealed Carry. I took a certification class and obtained my permit. In those days, there were few choices for small, truly concealable guns with adequate power, and none of them had capacity beyond about seven rounds or so. Tiny, underpowered .25s, small-frame .38 Spl. revolvers and .380s that were both bulky and underpowered were the common daily carry choices.
In 2015, I wrote a book, The Gun Digest Guide to Concealed Carry Pistols. At that time, choices were better with guns like the Smith & Wesson Shield, Ruger LC9 and Springfield Armory XDs. These guns were thin, lightweight, were chambered for the more desirable 9 mm Luger and had better capacity.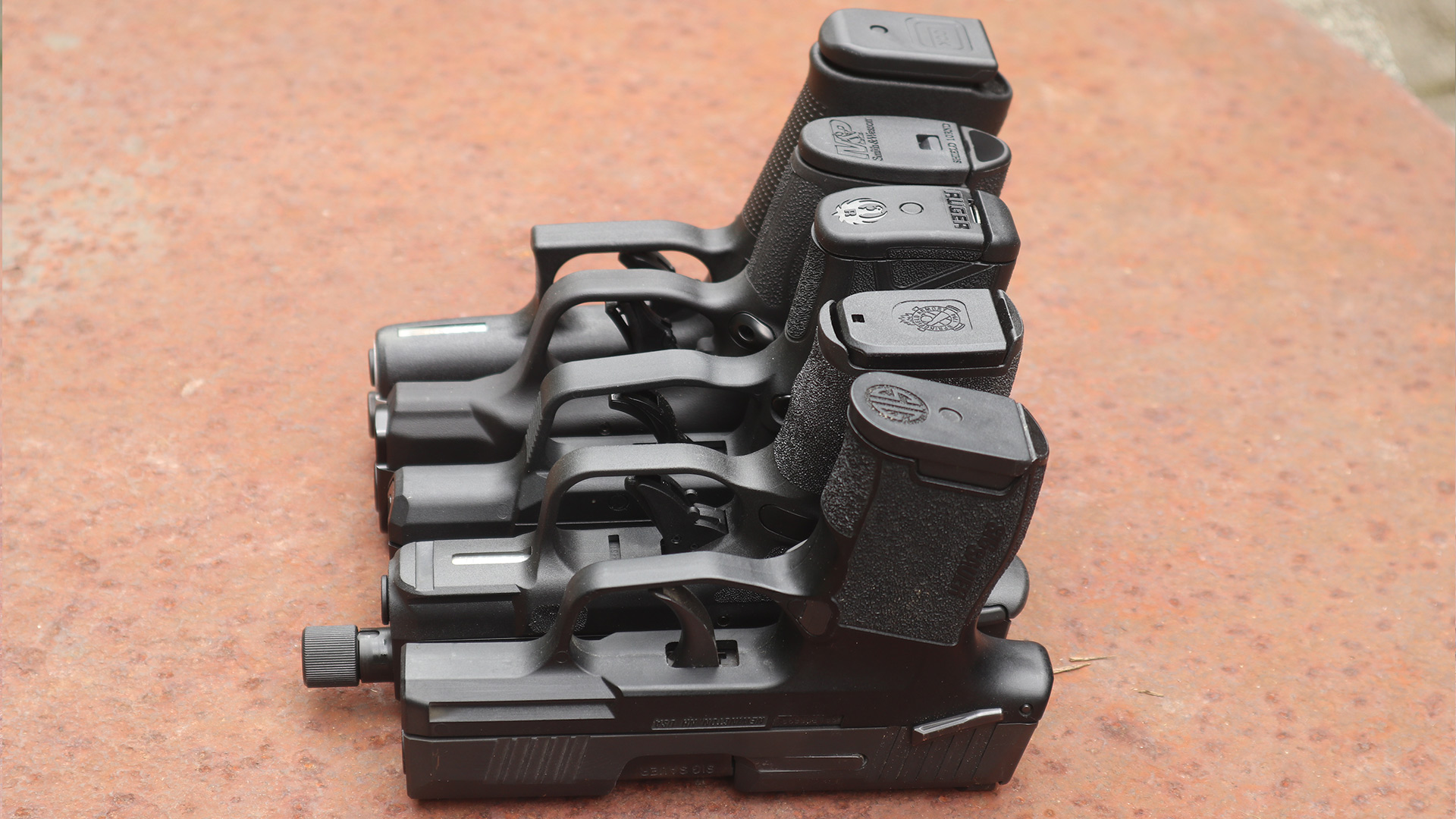 It's been my experience that guns weighing more than 20 ounces tend to be left at home, and true concealed carry means having the gun on your person all the time. Until the introduction of these subcompact, high-capacity 9 mm pistols, you were forced to choose between capacity or light weight and compact size.
Then, the SIG P365 was introduced. It set a new standard—smaller than old school .380s and weighing just 18 ounces with a standard 10-round capacity, with 12- and 15-round magazines available. It quickly became the fastest-selling gun in the United States. It relegated almost all other sub-compact 9 mms to second-class citizen status.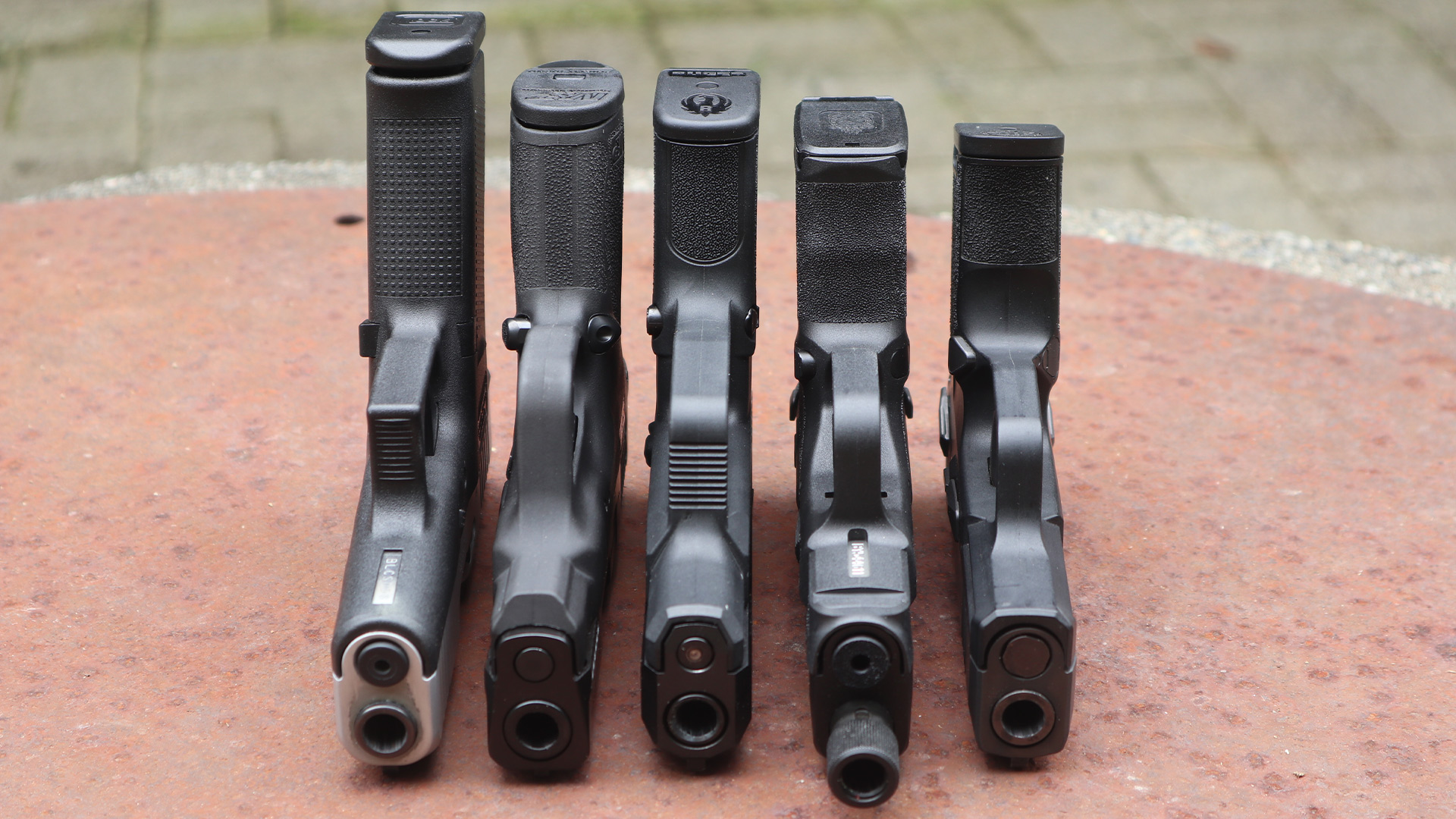 As if a glass ceiling had been broken, Glock introduced the G43X, a bit larger in profile, but still lightweight and offering a 10-round magazine. Next, Springfield Armory upped the ante with the Hellcat, boasting a standard capacity of 11 rounds and almost identical in size and weight to the P365. Now, we have two additional contenders. Smith & Wesson's new Shield Plus is the tried-and-true Shield format with a better trigger and redesigned frame, accepting a standard 10-round magazine with a 12-round option. Ruger's entry into the fray is the Ruger Max 9, available as a 10- or 12-round version with a tritium fiberoptic front sight, 18.4-ounce weight and $499 MSRP, including two magazines.
All these guns weigh in around 20 ounces, with the SIG the lightest at just under 18 ounces. All have a capacity of at least 10 rounds. All are striker fired and polymer framed. All have good triggers for defense and most are available with tritium sights. Of course, there are some differences. The Ruger has the lowest price and comes optics ready and with two magazines. All but the Shield Plus are available optics ready, and I suspect the Shield Plus will be available soon so equipped. A tritium sight is standard on the P365, Max 9 and Hellcat.

Within a three-year period, there's been more advance in concealed carry pistols than in the previous two decades. How does this happen? The first answer is market forces. Concealed carry is the hottest segment of the firearms market. There's been a ground swell in interest of defensive, daily carry pistols in the last few years. The increase of concealed carry permit holders has increased at an unprecedented rate. Thus, the industry is answering the demand.
The second factor is how much design and manufacturing have changed. In 1972, Smith & Wesson offered only 30 guns across a broad spectrum, from the Model 41 target pistol to the Model 29, .44 Magnum. The catalog consisted of just seven pages. Today, the same company offers hundreds of different models with new variations coming out every year. It would have been unimaginable that five completely new designs from five manufacturers would be released in three years, but modern technology and manufacturing methods have changed. All this advancement occurred in a completely new category of handguns—sub-compact, high-capacity 9 mms.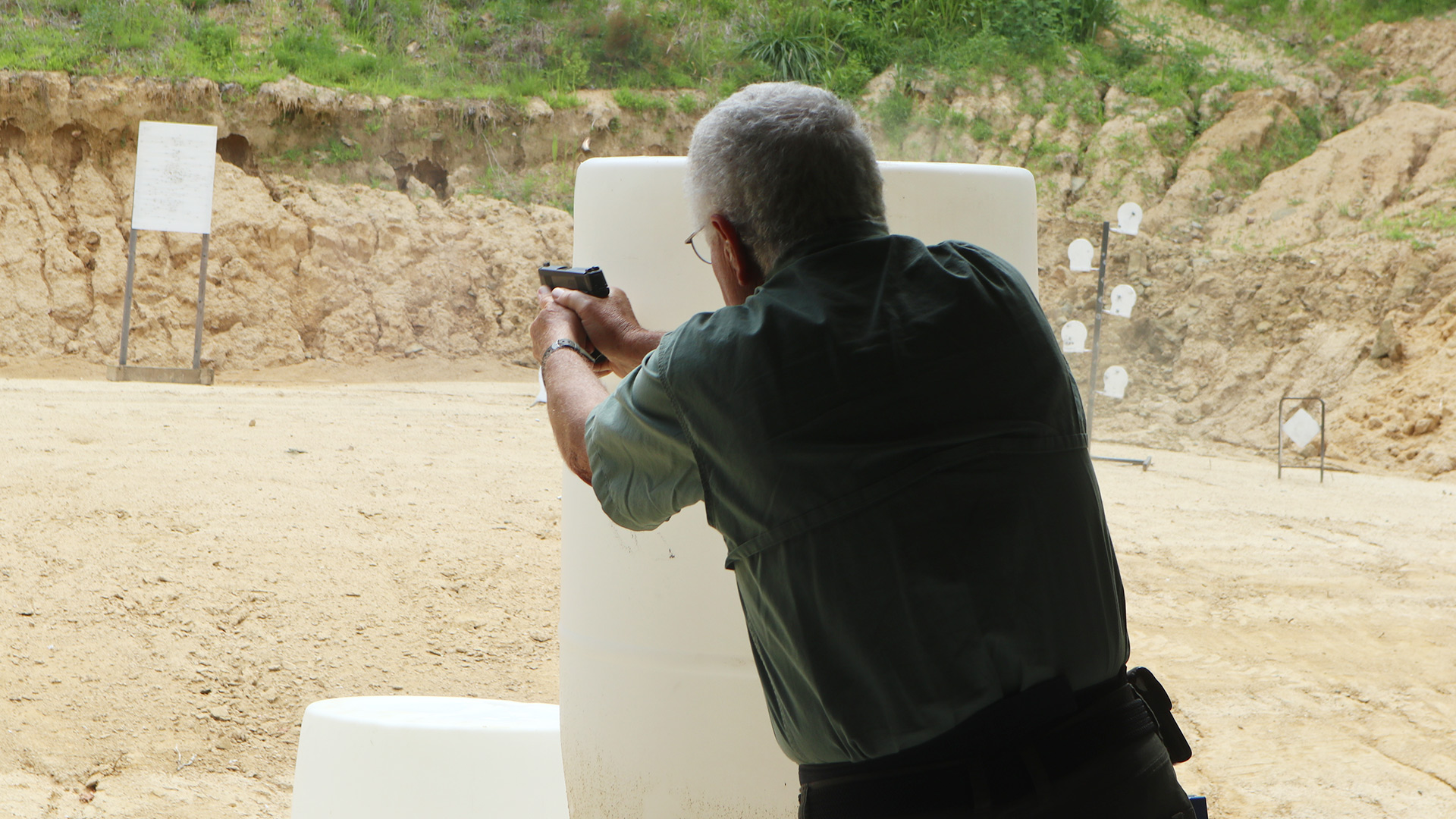 Further, all these guns are remarkably good. In fact, they're all better than anything available just four years ago. In my training classes, I've had P365s, Hellcats and G43Xs and all have been reliable, accurate and easy to shoot well. I've recently acquired the Smith & Wesson Shield Plus and Ruger Max 9 and they perform at similar levels. There will be preferences, but all are better than anything we had before this revolution. We now have a whole new phylum of compact, accurate, reliable and high-capacity handguns; we've entered a new era in concealable defensive pistols.
The 10-Yard Drill
Though this article isn't a comparison with the intention of picking a winner, I couldn't resist running some rounds through these guns. The drill consisted of 10 shots at two targets beginning at 10 yards and advancing to three. The target is a half-scale BLEA-1-R with an eight-ring narrower than a USPSA A zone. There was no noticeable difference in either accuracy or stage times between the five guns. We shot nine shots with the short magazines and did a mag change for the last round.
We did notice some strengths among the group. While the Glock was the largest gun, the additional real estate provided the most commodious grip. The Hellcat and P365 offered the least area. In spite of this, the P365 seemed easiest to manage recoil. All guns had good triggers for personal defense, but the Glock and Shield triggers were heavier. In short, it's mostly a matter of personal preference.