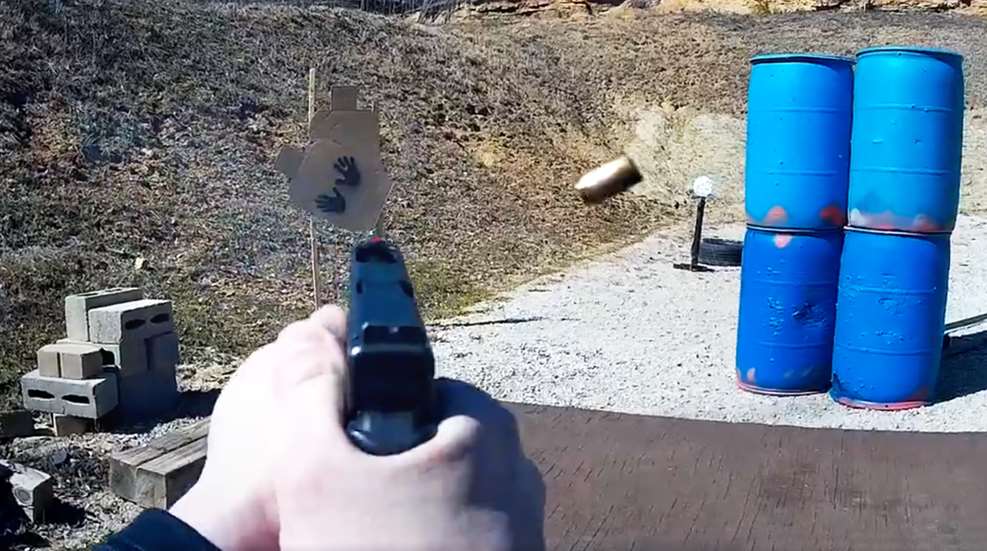 The International Defensive Pistol Association (IDPA) was founded in 1996 with the goal of creating an action shooting competition based upon the realistic use of handguns for personal defense.

To that end, the Courses of Fire are kept relatively short; a maximum of 18 rounds. Competitors are required to engage targets from a position of cover if cover is available. Shooting with both the weak and strong hand, in addition to Freestyle, is sometimes required, as is shooting while moving. And in the majority of cases, shooters are required to draw their gun at the start signal from a concealed carry holster. The allowable guns are those common models suitable for everyday concealed carry.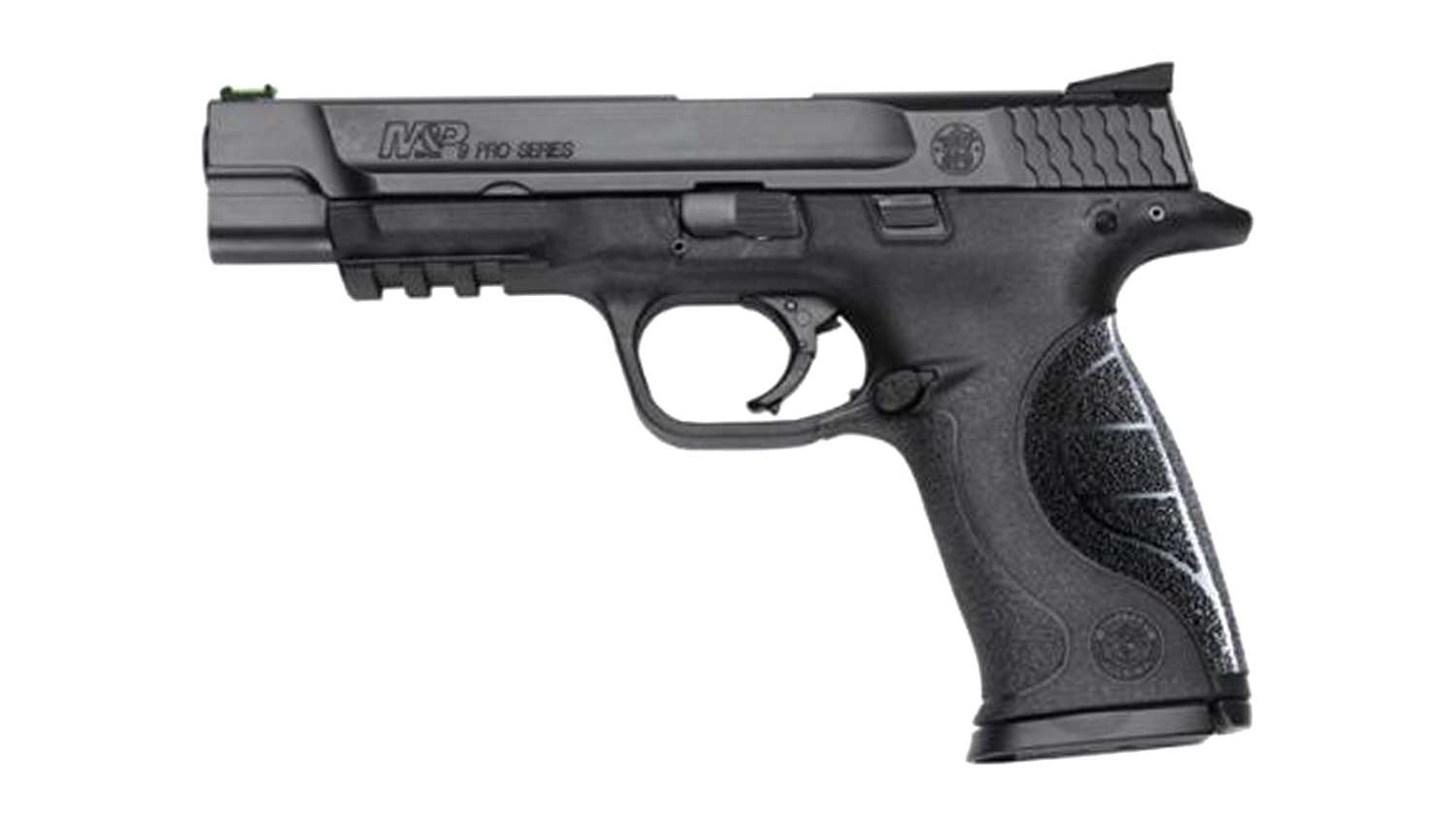 It's an eminently-affordable way to enter the action shooting arena. As long as the gun is safe to use, and firing a minimum caliber of .38 Special or 9 mm, it's basically a "bring what ya got" situation. It is further divided into different Gun Divisions—with shooters competing only within their Gun Division—that pit like guns against like guns to level the playing field. That makes the game more about, "The Indian than the arrow."

Unlike the United States Practical Shooting Association (USPSA), there is no difference in the scoring between Major and Minor calibers, but Power Factor (PF) differences do exist within the different Gun Divisions. The Divisions formed in 1996 reflected the common personal protection/service pistols in use at the time.

Custom Defensive Pistol (CDP) was established to provide a home for the venerable 1911 .45 ACP, and the .45 ACP cartridge making a minimum PF of 165 was (and still is) the only round allowed in CDP.

Enhanced Service Pistol (ESP) requires a minimum caliber of 9 mm with a minimum 125 PF. It was created to allow the use of single action handguns like the 1911 9 mm or .38 Super, but also allowed selective DA/SA guns, like the popular CZ 75 series, to be started cocked and locked.

Both of these divisions allow a degree of customization; including certain slide and frame modifications as well as the addition of magazine wells to speed reloading.

Stock Service Pistol (SSP) Division requires a minimum 9 mm round with a 125 PF and allows very few modifications to the gun. It was originally intended for the common DA/SA service pistols of the day: like the S&W 39 and 59 series, Ruger P series, and the Beretta 92. Selective DA/SA guns like the CZ 75-series can also compete here, but must start in the hammer down DA position. The introduction of the polymer-frame, striker-fired Glock 17 in 1992 prompted the inclusion of striker-fired guns into SSP.

In 2014 a new division, Concealed Carry Pistol (CCP) was added. It requires a minimum 9 mm cartridge with a 125 PF. The gun requirements mirror those of CDP and ESP, but in a downsized package to equate with the compact handguns most often carried.

The original divisions would seem to have clearly defined gun types by division. But there is a caveat. Any handgun that is legal in SSP is legal in all other semi-auto divisions if it makes the size limits and required PF.

Technological progress marches on, and what a difference 20 years makes! The inclusion of the Glock 17 opened door to all polymer-frame striker-fired pistols in all Gun Divisions. The Springfield Armory XD series arrived in 2001. The S&W M&P series followed in 2005. All are now offered in 9 mm, .40 S&W and .45 ACP, and in their different configurations are allowed in all semi-auto divisions. Equipment survey data collected at the 2016 IDPA National Championship from the 337 competitors, comprising the most dedicated IDPA shooters, show that new technology has been embraced.

Chart 1 shows the top eight handgun brand breakdown. All Glocks and Walthers are polymer-framed striker fired guns, while S&W, SIG, and Springfield Armory offer both polymer and traditional steel guns.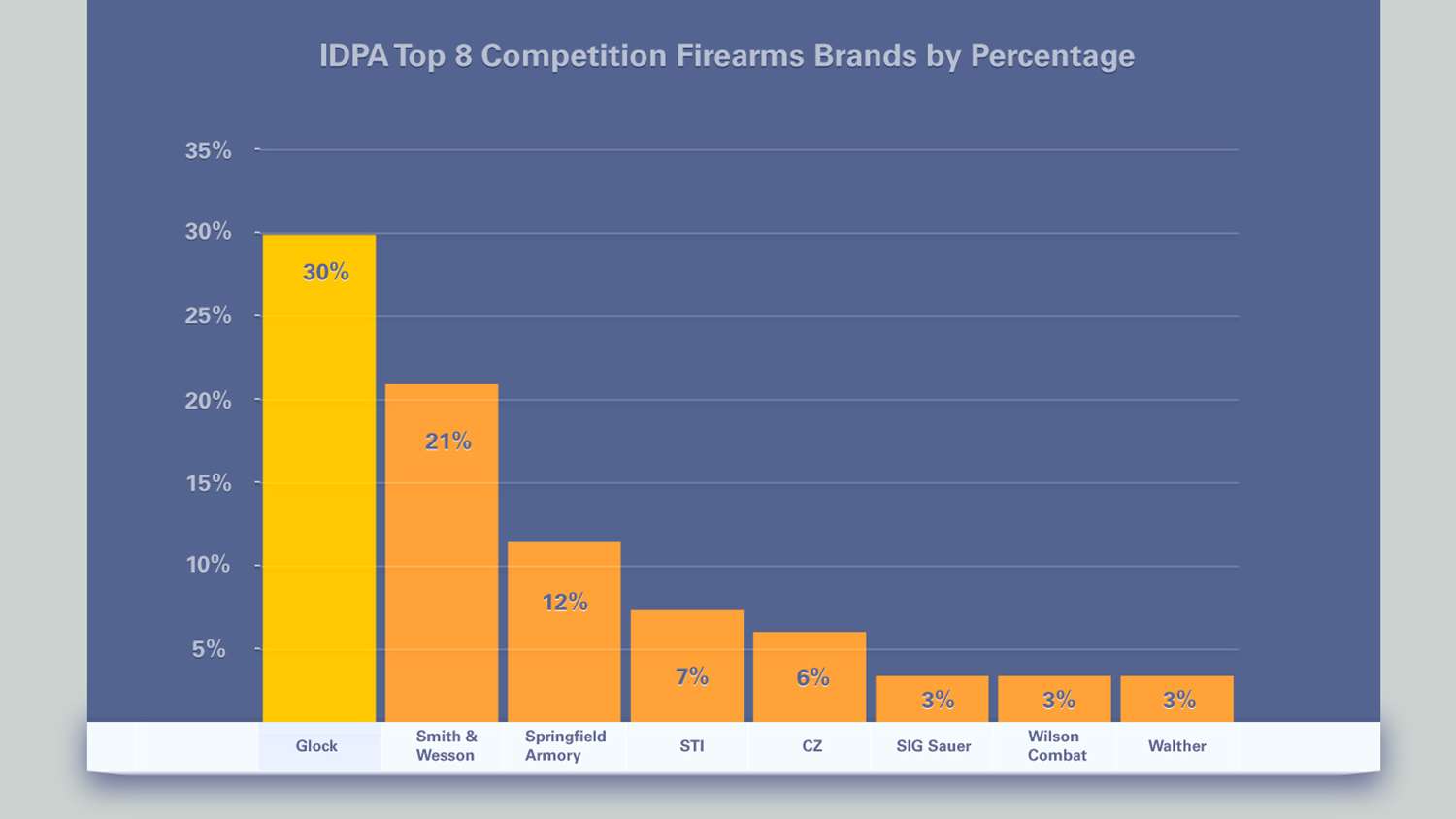 Chart 2 takes a closer look at the top eight specific models used. One thing that stands out below is only two models were in production at time of the 1996 founding of IDPA—the Glock 17 and the S&W 625 revolver! Everything else is newer technology.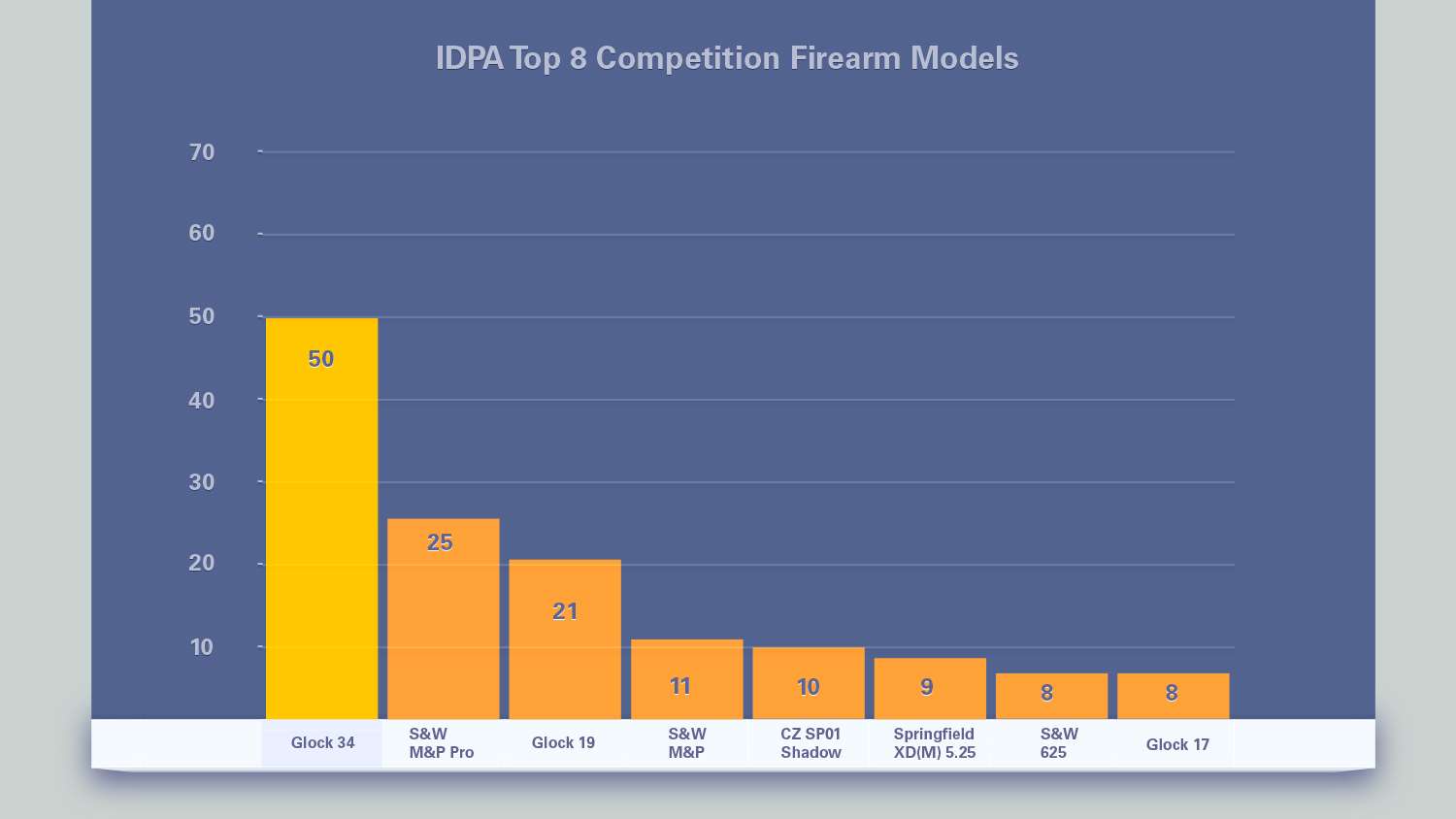 Data was sourced for both charts from IDPA HQ. The models numbers themselves can shed some light regarding the divisions they competed in. The Glock 34, M&P Pro and Glock 17 are only legal in SSP and ESP divisions. Their large showing is not surprising given that these are the two most popular divisions, with two-thirds of the total number of competitors shooting in them. The Glock 19 is also legal there and some may have been used. But it is perfectly configured for the new CCP Division, which had 45 competitors, and likely saw use there.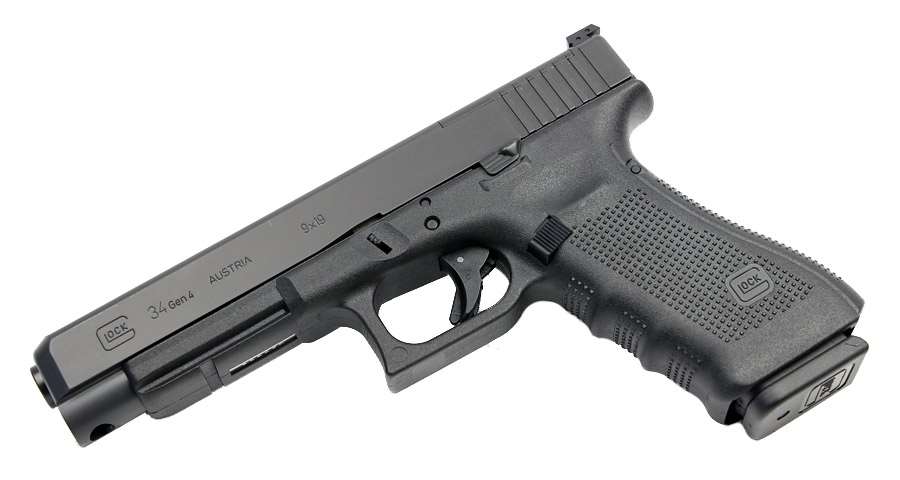 The Springfield XD(M) and standard M&P models cannot not pinned down so easily. They are available in models to fit all semi-auto divisions, with the XD(M) 5.25 and M&P .45 being popular in CDP, as well as the not listed Glock 41 (which a shooting buddy of mine used to win 1st Master CDP at the 2014 IDPA National Championships). There were 45 CDP competitors at the 2016 IDPA National Championship.

Revolvers are also allowed in IDPA, but they have always been a very minor component. Of the 337 shooters, only 22 were running a wheel gun. Within that group the S&W 625 .45 ACP was the largest choice, with the remainder likely being comprised of various S&W K and L-frame .38 Specials, with a smattering of Ruger GP-100 guns. Technology hasn't advanced as far in revolvers as it has in semi-autos.

When it comes to self-feeders, however, it's pretty obvious that when it comes to the top guns in IDPA the latest is the greatest.