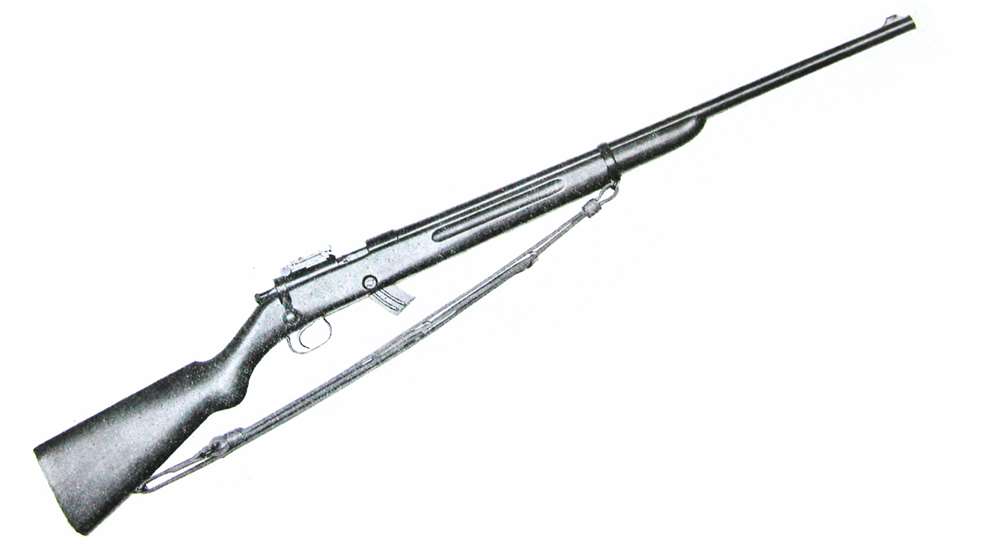 The Savage Arms Company was the
first to announce the production of a bolt-action .22 caliber match rifle
, but
Winchester
was the first to yield lasting results with the introduction of what was to become the gold-standard legend in the
arcane world
of smallbore rifle competition
—the Winchester Model 52.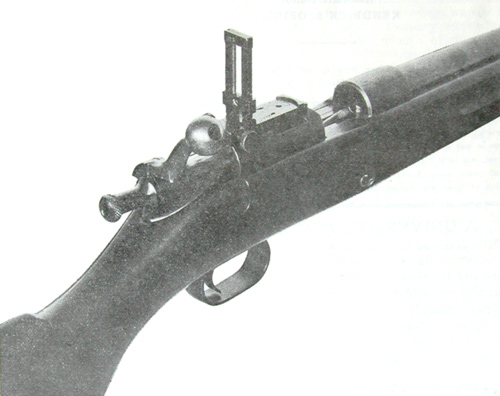 The New Haven armsmaker adapted the Page-Sorrow rifle, a military style single shot bolt-action rifle, apparently intended for military cadet corps, to meet the perceived market need. Thomas Crossley Johnson, one of America's premier gun designers (the Winchester self-loading rifles Models of 1903, 1905, and 1910, the Model 1911 self-loading shotgun as well as the famous Model 12 shotgun were Johnson designs) did the adaptation along with another design staff member, Frank Burton, and Winchester sales representative, Albert F. Laudensack, known to shooters as "Cap." Among other improvements, Johnson and Laudensack (who was a nationally recognized target marksman) added a reliable 5-shot box magazine (a 10-shot was also available) and a Laudensack-devised rear sight. Burton provided an improved bolt mechanism and trigger. In April 1919, Cap Laudensack showed the new rifle to Lt. Col. Townsend Whelen and Maj. R.D. LaGarde, both of the Army Ordnance Department. The pair recommended minor changes—some made, some not—and Whelen suggested that it might be appropriate to have a supply at Caldwell, NJ, for the 1919 National Matches.

Winchester's management took Whelen's suggestion seriously and, when he traveled to Caldwell, Laudensack had a dozen Model 52s with him, all ready for use by the U.S. Dewar Team. (The rifles sent to Caldwell apparently were known by their Winchester experimental design number, 111, or product code, G22R. The designation "Model 52" was approved September 11, 1919.) A photograph of the 1919 U.S. Dewar Team shows at least six recognizable 52s in the hands of Laudensack, Mrs. Crossman. J.E. Miller, D.W. Price, "Cap" Richard, and B.G. Simms. (According to the report by Kendrick Scofield, published in Arms and the Man for August 30, 1919, U.S. Dewar Team members used 12 Winchester bolt-action rifles, one Savage Model 1919 NRA, one Winder Musket, two Stevens Model 414 Armory Specials and two Marlin-Ballards, both with custom barrels. Scofield, writing as David North, did the product review of the Model 52 that appeared in Arms and the Man for August 16, 1919. (Arms and the Man later evolved into American Rifleman magazine.)

The Model 52 Winchester became, in rather short order, America's unchallenged premier target rifle. Through changes in the bolt (the "speedlock" was introduced in 1929) and the stock (from usable, to well-adapted for prone shooting to the Marksman-style by the start of World War II) and the sights (from Laudensack's 1917 Enfield-style ladder rear that was adjustable for elevation and wind drift in half-minute clicks to the extraordinarily precise sights made by Lyman, Marble-Goss, Western [Redfield], Wittek [Vaver], and others) the 52 was king.