In 1986, the NRA High Power Rifle Championship pitted two former champions going head to head. Patrick McCann and defending champion G. David Tubb, two of the most prolific performers in Camp Perry history, did not disappoint this year.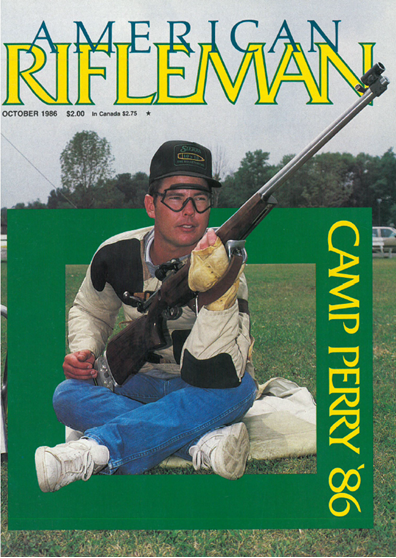 McCann was first out of the gate with his winning the Vandenberg Trophy score of 795-27X, while Tubb posted a 792. Tubb recorded a 794 in the Nevada Trophy Match and maintained a record pace through the Clarke Trophy aggregate matches. When Tubb laid down on the firing line for the last match, he had a two-point advantage over McCann. Once he was sighted in for the 600-yard Crowell contest, he methodically fired 20 shots in the 10-ring, collecting 10 X's in the process.
G. David Tubb of Canadian, TX, claimed his second NRA National High Power Championship in 1986.  His final score of 2380-107X upped the championship record by three while McCann finished three points back in second place. An inveterate experimenter, Tubb would develop a number of
innovations
in the high power rifle shooting game, including the Tubb 2000 Match Rifle.