Please note: These results are preliminary and will change as the tournament continues. Check back often for the latest updates.
At the end of shooting on Thursday, May 26 at the 2016 Bianchi Cup National Action Pistol Championship, 16-time Bianchi Cup Champion Doug Koenig currently leads the pack with a score of 1920-183X.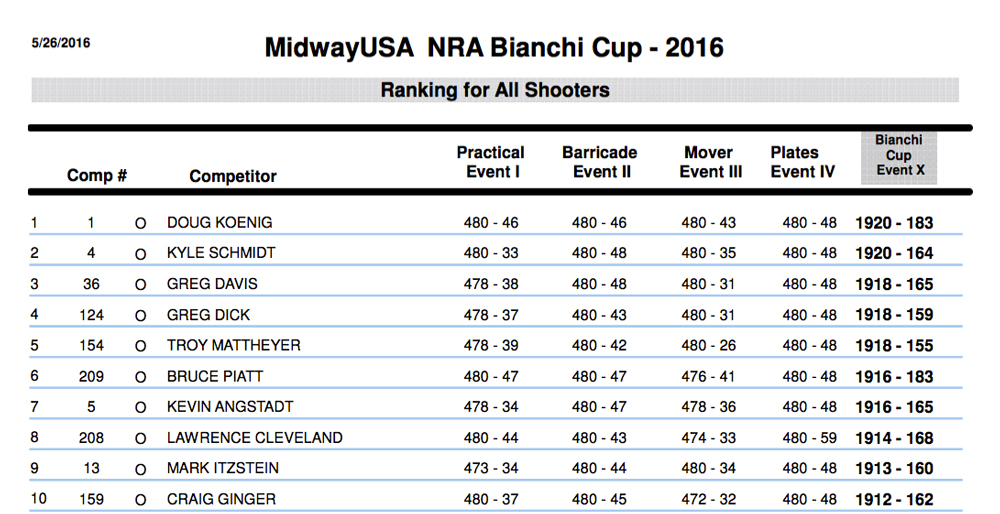 In the Metallic Division, SFC Patrick Franks of the U.S. Army Marksmanship is in first place with a score of 1901-140X.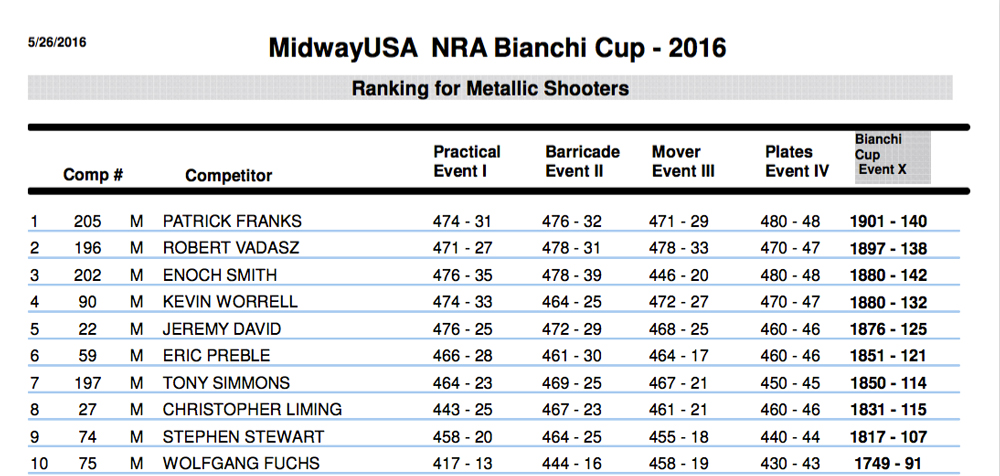 Rob Leatham of Team Springfield leads in the Production Division with a score of 1879-144X.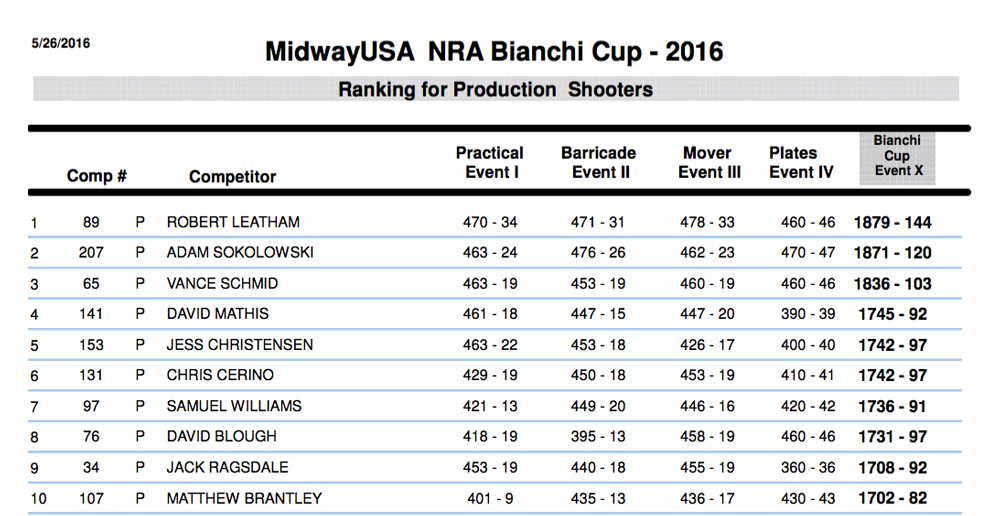 Tiffany Piper of New Zealand has the lead in the Women's Championship with a score of 1904-154X. 
Tomorrow's events include team matches and any remaining shoot offs. On Saturday, the
top 36 competitors
will compete in the Colt Championship Final. The results of Match X (standard Bianchi Cup course of fire aggregate) and the Colt Championship Final will determine the 2016 Bianchi Cup Champion.