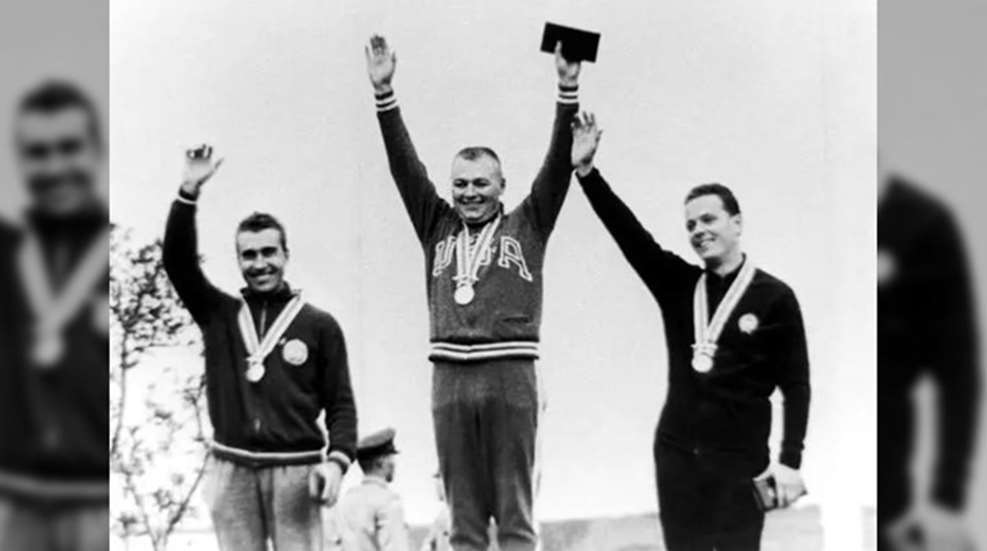 The below is an excerpt from the 1978 book, Olympic Shooting, written by Col. Jim Crossman and published by the NRA. Read Part 1 and Part 2.
1964—Tokyo: Training Does Pay Off (Part 3)
By Colonel Jim Crossman
The ground rules for the team were much as in 1960. Only 10 shooters were allowed, not over two per event. With the same six events as at Rome—free pistol, rapid-fire pistol, free rifle, smallbore rifle prone, smallbore rifle 3-position and clay pigeon—two of the shooters had to double in brass and shoot two events. There were no team events.
The U.S. shooters went over with the best possible equipment, both gun and ammunition hand-tailored to the job. The 300-meter riflemen used rifles built on the Remington 40-X action, with special barrels and stocks, in 7.62 mm caliber and with two special loads adjusted to the individual rifle. One load gave maximum accuracy with its Sierra 168-grain bullet, while a load almost as accurate (190-grain Sierra bullet at 2,470 f.p.s.) gave better wind-bucking ability. Wigger and Pool used Anschutz smallbore rifles, one with German ammunition, the other with Winchester Mark III.
In the free pistol match, Green shot a Hammerli with an electric trigger of his own design, while Smith switched from the free pistol to his Smith & Wesson auto, both using Remington Pistol Match ammunition. McMillan shot the Hi-Standard Pistol and Teague the Smith & Wesson pistol, both chambered for the .22 Short cartridge. The shotgun shooters chose Browning over/unders with loads of 3¼-1¼ - No. 8 shot for the first barrel and the same load with 7½ shot for the second, using Remington loads with nickel-plated shot in both sizes.
The rapid-fire pistol event was a bit of a disappointment. Bill McMillan shot one point under his 1960 gold medal score and one point under the Olympic record, but that was only good enough for 12th place. Three shooters tied the old record and seven beat it, with Linnosvuo, Finland, topping the heap by shooting a 592. Tripsa, Romania, and Nacovsky, Czechoslovakia, followed with 591 and 590. Teague's 583 put him in 17th.
Aside from this match, things went well for the United States shooters.
In the clay pigeon event, Frank Little had some trouble the first day but Bill Morris came through with a 194 total, which put him in a three-way tie for second place, behind the Italian Ennio Mattarelli, who had a new record 198. Morris, the Russian Senichev, and the Italian Rossini (1956 gold medalist) broke their first 11 birds in the shoot-off, when Bill dropped one. Five birds later Rossini dropped one and five birds later another, for a 23 and fourth place. Senichev went clean for the silver medal, ahead of Morris's 24. Bill's third place earned our first medal in clay pigeon since Frank Hughes shot a bronze just 40 years before in Paris.
The of the grueling 60-shot free pistol match found T.D. Smith with 549 for eighth place and Frank Green taking the silver award with 557, three points behind Finland's Markkanen. Japan's Yoshikawa, who won third in the 1960 Games, repeated again a fine performance from a country where civilians cannot legally possess handguns.
In the smallbore rifle prone event, Wigger finished early and had an unofficial 597 posted, while Pool rated a 593. Some time later the skies darkened as Hammerl, Hungary, also rang up 597, but lightened when the official scoring gave Tommy Pool three more points. The scoring of the targets of Wigger and Hammerl was done with extreme care as an Olympic championship hung in the balance, and it was finally decided that both had official scores of 597, both had 15 Xs, but that the Hungarian had a higher score on his last 10-shot string, which game him the gold medal.
While the Americans were sorry that Wigger had been ranked out of first, they were happy to have taken second and third in the match.
To earn both a gold and a silver medal in modern shooting events was a great feat and showed the tremendous competitive ability of Lones Wigger.

Pool and Wigger were the two shooters who doubled in brass and shot the two smallbore rifle matches. Tommy was having a bit of trouble with his offhand and, while he had good prone and kneeling scores, the offhand pulled him down to 1147 and sixth place. But Wigger was not having any real trouble anywhere, with 398 prone, 394 kneeling an d372 standing, to lead in all positions and to set a new world record, to set a new Olympic record and to win the gold medal. To earn both a gold and a silver medal in modern shooting events was a great feat and showed the tremendous competitive ability of Lones Wigger.
In the 300-meter free rifle match, our honors were upheld by Gary Anderson and Martin Gunnarsson.
Gunnarsson emigrated from Sweden in the early 1950s and, logically enough, was called "Swede." He was a reliable, consistent, steady shot, the delight of a team captain because of his consistently excellent, if not championship, scores. With a 389 prone, 380 kneeling and 367 standing, his 1136 was one point under the Olympic record, but by the time all the shots were down range, there the Swede was, standing there with a bronze medal in his hand.
Meanwhile, Gary Anderson was struggling with the big rifle. Although he held the world record in the smallbore rifle 3-position match, he had not shot well enough to make the smallbore squad. But he had earned his way on to the free rifle team. Starting out in kneeling with the poor score (for him) of 92, he pulled himself together for a 97, 97 and 98. His standing score of 377 was high for the day, and he added a 392 prone, for a new world record, a new Olympic record and a gold medal.
When all the awards had finally been given out and it was possible to sit down and take stock, here is how it looked for the U.S. team:
Rapid-Fire Pistol: No awards
Slow-Fire Pistol: Silver medal (Green)
Smallbore Prone: Silver medal (Wigger), bronze medal (Pool)
Smallbore Position: Gold medal (Wigger)
Free rifle Position: Gold medal (Anderson), bronze medal (Gunnarsson)
Clay Pigeon: Bronze medal (Morris)

During all this, the Soviets had been having their troubles, and they won only two medals, both silver.
So this shows that it can be done. The effort put into developing programs that would train shooters for the international events, the fine coaching, training and firearms development by the Services, and the competitive experience from Pan American and other international teams—all combined to produce winning shooters. With the military Services, the National Rifle Association, the Amateur Trapshooting Association and the National Skeet Shooting Association working together, there is no reason the United States cannot continue to field winning shooters. It takes hard work—but hard work does pay off.
---
Read more:
Melbourne 1956 Olympics: Caviar On Our Faces