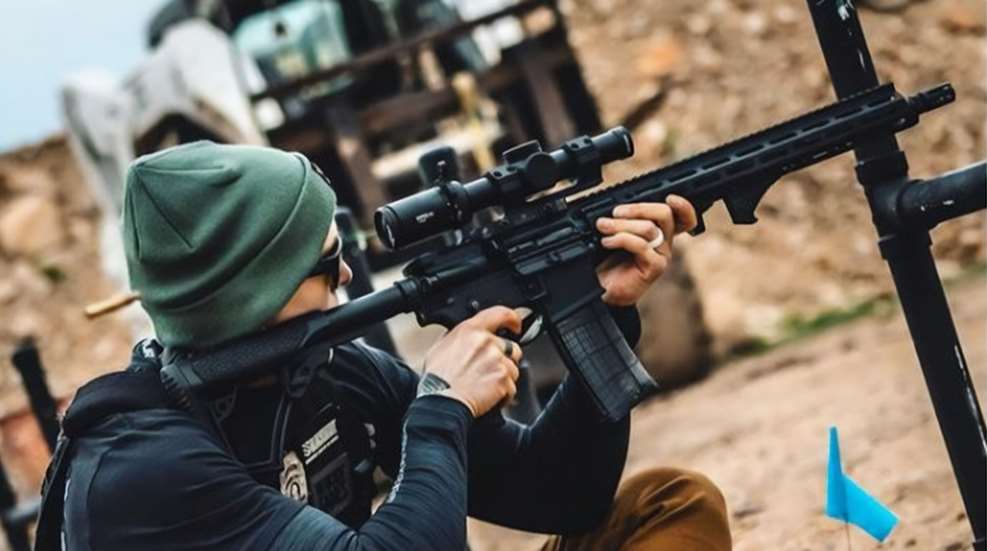 Team Blackhawk's Ehea Schuerch landed a third-place finish in the Women's Elite division at the Tactical Games 2023 Texas regional event.
Schuerch's most recent win marks back-to-back podium finishes to kick off the 2023 Tactical Games season.
This year, she hit the ground running with Team Blackhawk, after claiming victory in February at her first match, the Tactical Games Mississippi regional event.
Competing once again in the Women's Elite division, Schuerch used her Blackhawk T-Series L2D holster, Blackhawk Foundation Series plate carrier, MOLLE belt and Blackhawk Multi-Point rifle sling at the Texas match.
"The competition was fierce at the Texas event and I had so much fun fighting until the end with this group of badass women," Schuerch said. "I focused my efforts on the things I could control, and I fought hard on day two to come back and earn a place on the podium. My light weight and low-profile Foundation Series gear allowed me to move faster and, as always, my T-Series holster performed flawlessly in some challenging courses."
A Spokane, Wash., native, Schuerch last year began competing at Tactical Games competitions, quickly becoming one of the fiercest competitors in the sport. In 2022 at the National Championship in Florence, Texas, Schuerch placed second in a field of 15 elite women competitors.
Schuerch's next competition will be in May at the Washington, Utah, Tactical Games Regional event.