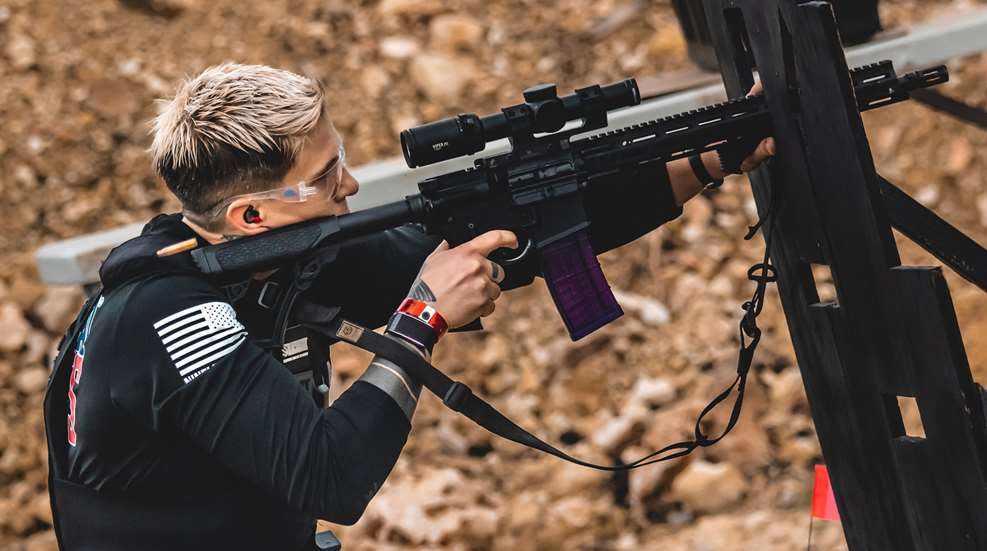 Blackhawk this week announced its sponsorship of tactical athlete Ehea Schuerch this year for the Tactical Games. The 2023 Tactical Games season also marks Blackhawk's second year of sponsorship for the sport, which is a unique blend of competitive shooting and fitness challenges.
Now entering her second year of competition, Schuerch is an up-and-coming woman competitor in the Tactical Games. A native of Spokane, Wash., Schuerch had her first taste of the Tactical Games last year and quickly became one of its fiercest competitors. She placed third at the Bend, Ore., competition and was the runner-up at the Phoenix, Ariz., match—the latter sealing her national qualification. At last year's Tactical Games National Championship in Florence, Texas, Schuerch finished second in a group of 15 elite women competitors.
Outside of competition, Schuerch has served as a corrections officer at the Spokane County Jail for seven years, where she is also the only woman to join the jail's Correctional Response Team. Additionally, she has been a defensive tactics instructor for nearly six years, is EMT-certified and has competed in regional and national CrossFit competitions since 2016. In 2017, she placed first at the Bi-Annual World Police and Fire Games, and in the following year landed in the top 20 at the World CrossFit Games.
"I'm honored to be backed by a tried-and-true company such as Blackhawk and feel confident knowing that I'm running the best gear in competition and for my regular everyday carry," Schuerch said. "The Tactical Games is paving the way as a new sport by combining firearms and fitness, and it reflects the training that I've been doing for several years on the job. I enjoy the test it places on an individual's physical preparedness, and I look forward to sharing with others my personal journey this season."
Schuerch's first competition with Team Blackhawk is the Tactical Games Mississippi Regional, which takes place on February 18-19 in Meridian, Miss. During the competition, Schuerch will use the Blackhawk Foundation Series Plate Carrier and T-Series holster as part of her go-to-kit.
Learn more about the Tactical Games and Blackhawk.