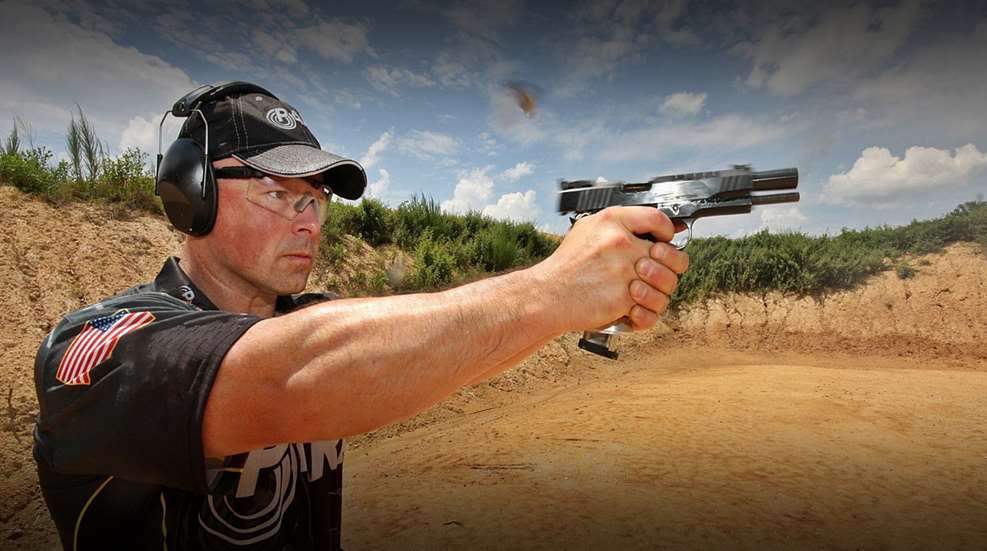 Pro shooter and pistol shooting expert Travis Tomasie has been hired by MasterPiece Arms as a brand ambassador for the MPA DS product line. Although the company is known for its long-range rifles and chassis systems, last year MPA debuted the DS product line with the DS9 Hybrid Pistol.
Tomasie will run DS platform pistols at his national and international competitions, as well assist in MPA product development and help create content that is focused on DS pistol instruction.
With multiple IPSC and USPSA championships, Tomasie is an Army veteran and former member of the U.S. Army Marksmanship Unit. His television work includes "MythBusters," "Shooting USA," "Gallery of Guns" and many other shows. In addition, Tomasie founded his own training academy where he teaches students in the competition, self-defense, beginners, military and law enforcement segments.
Regarded as one of the most dynamic teachers in the industry, Tomasie has mentored several top competitive shooters to victory. A longtime student of the game, Tomasie constantly strives to advance the art and science of high-performance marksmanship.
Here is what Tomasie said about joining the MasterPiece Arms team in a press release:
"MasterPiece Arms has a well-known reputation among the competitive long-range shooting community and I am excited to help expand them into the competition-ready pistol market through our new partnership. Their DS9 Hybrid Pistols provide incredible accuracy and reliability and I look forward to teaching the marketplace more about these amazing pistols."
Learn more at masterpiecearms.com.
---
Read more:
Men of the AMU: Where Are They Now?