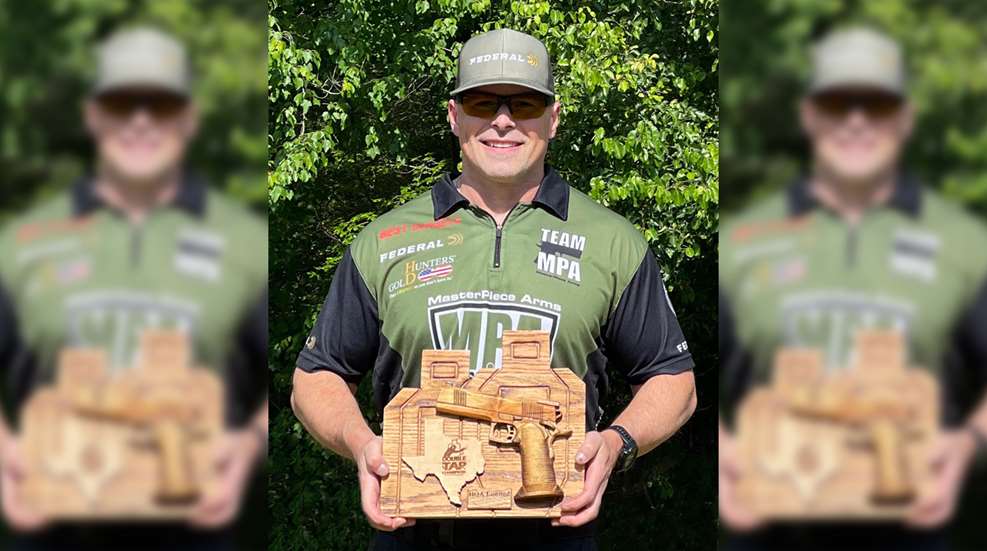 With a final time of 153.36, Team Federal shooter Travis Tomasie won the Limited division at the 2022 Double Tap Championship, held April 29-30 at the Double Tap Ranch in Wichita Falls, Texas. His score was also the seventh highest of all competitors. In total, there were 158 shooters competing at the match, which was administered under USPSA rules.
Tomasie's best scores came from stages one, four, six, eight and nine, taking the top spot in his division for each. He was also the runner-up for stages 10 and 11.
For ammunition, he was using Federal's Syntech Action Pistol at the match. "The Double Tap is always a great match with terrific staff and both fun and challenging courses of fire," said Tomasie. "My Federal Syntech Action Pistol performed flawlessly and provided the accuracy, low felt recoil and reliability that I demand."
See the full results of the match at the Practiscore website. Learn more about Team Federal at federalpremium.com.