Above: Emma Thompson (center) set nine new National Records at the event—breaking three records she had set previously.

Shannon Tyssen of Upson Lee High School JROTC in Georgia and Emma Thompson of Freeport High School in Illinois captured the essence of the Gary Anderson Invitational's namesake (a two-time gold medalist and multi-world record holder) as they shattered 12 collective National Records during their performances at the 2016 annual event. The match is conducted by the Civilian Marksmanship Program (CMP) and is open to precision and sporter junior air rifle competitors from around the country.

On December 3, Tyssen, 18, set three new precision Navy JROTC records with a 3x20 score of 594-44X, a 3x20 plus final score of 694.3 and an unbelievable 20 shots kneeling score of 200-19X. With her outstanding performance, Tyssen bested a field of 147 opponents to become the overall precision champion.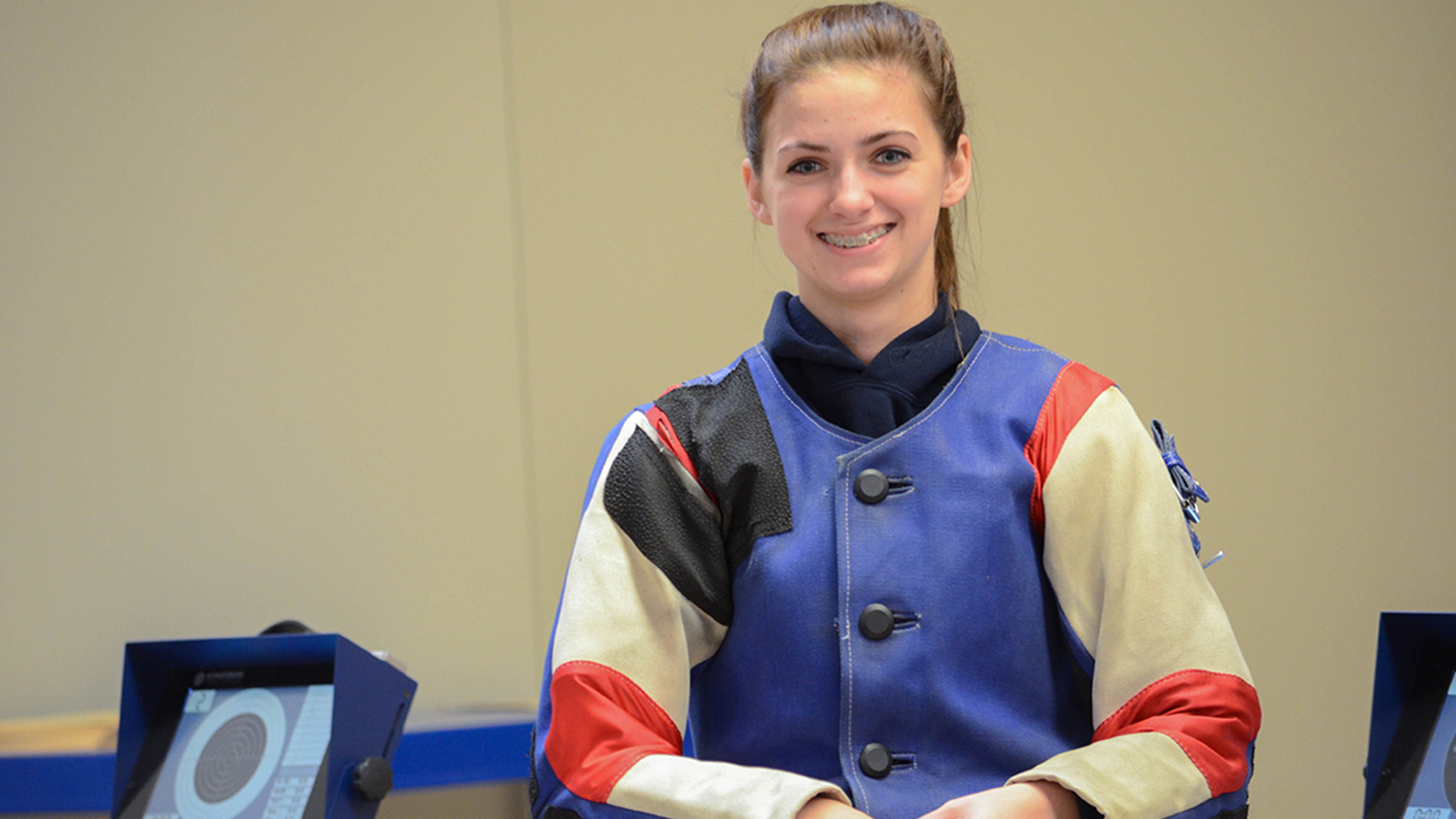 That same day, Thompson, 16, incredibly set new sporter National Records with her performance, starting with her 20 shots standing score of 187-7X, which served as a new Navy JROTC record, and her 20 shots kneeling score of 195-9X, which prompted a new Navy JROTC record and a new Age Group II record. Additionally, her 3x20 score of 577-28X set new Navy JROTC, Age Group II and Overall records, as did her 3x20 plus final score of 672.4.

Astoundingly, Thompson broke three National Records she had previously set before the Gary Anderson Invitational—adding her name to six more along the way.

The Gary Anderson Invitational is a 3-P air rifle tournament that follows the 3x20 course of fire. Each shooter fires 20 record shots from prone, standing and kneeling positions, with the top eight shooters advancing to the final. Both schools and junior clubs are welcome to participate in the annual competition.

This year's match saw 385 total competitors and was the first to be fired on the CMP's newly updated electronic air gun targets.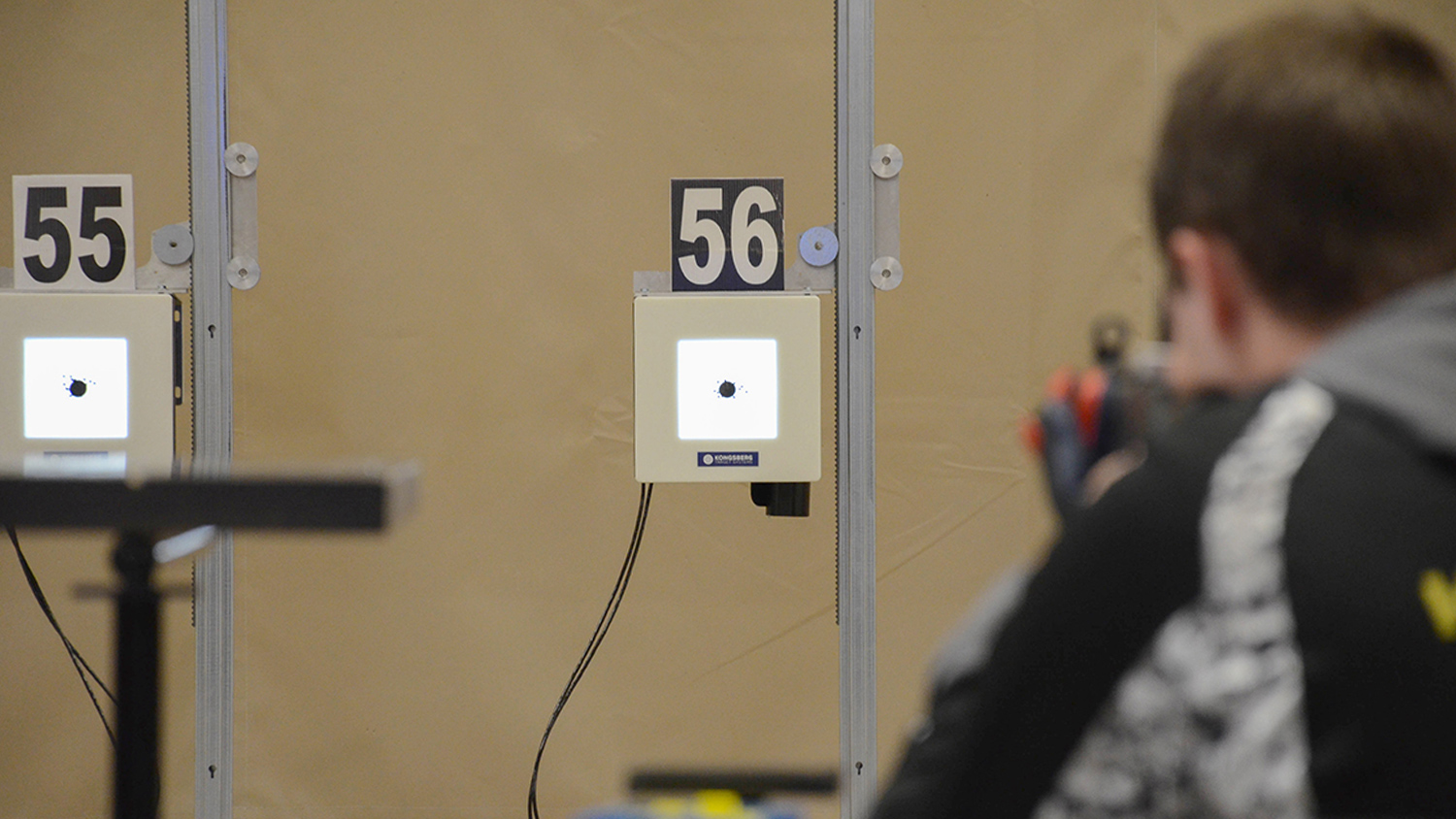 Coming in second in the precision class was Richard Clark, 16, of Riverside Shooting Club in Michigan, with a score of 687.6, followed by Annabelle Stanec, 16, of Ashland Eagles JRC in Ohio, with a score of 686.9. In sporter, Hailey Smith, 18, of Zion Benton High School in Illinois, fired a score of 650.4 to earn second, while Jason Migliori, 18, of Middletown Post 151 in New York, recorded 649.8 to land in third.
The top competitors in the sporter and precision classes received individual gold, silver and bronze medallions. The top three are recognized with championship medallions and plaques.
Along with the individual competition, a team match was also held concurrently with the individual competition for any scholastic or club teams wishing to participate. Each individual's score of the four-member team was combined to determine overall sporter and precision teams.
2016 Gary Anderson Invitational
Leaderboard

Precision

Riverside Shooting Club, Michigan—2317-139X
Hardcore 4, Georgia—2316-124X
Ashland Eagles, Ohio—2311-131X
Sporter

Carroll County 4-H Air Rifle, Georgia—1982-39X
Palmyra JR Rifle Team, Pennsylvania—1968-35X
Walton Warriors 4-H, Georgia—1959-38X