by
posted on August 22, 2017
Support NRA Shooting Sports USA
DONATE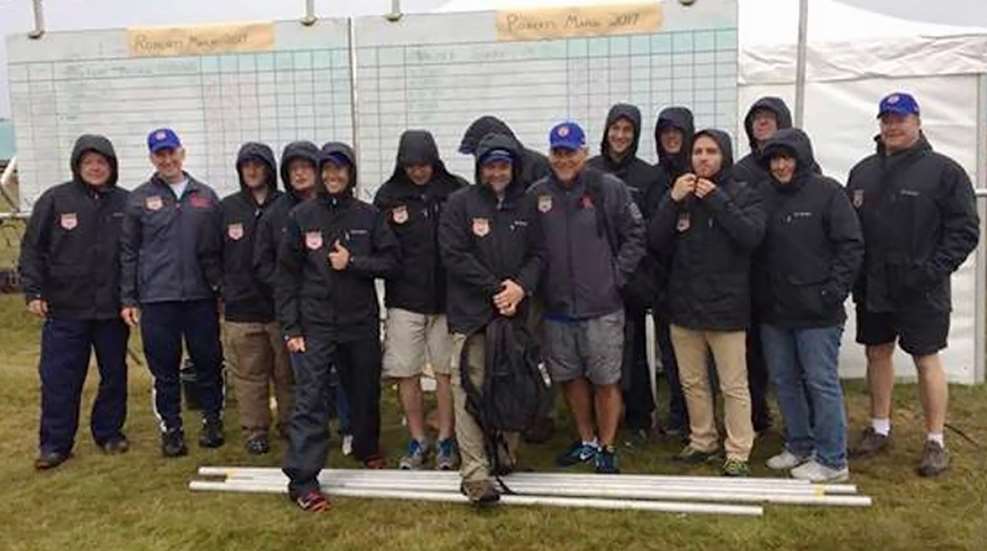 The 2017 U.S. Roberts Team regained possession of the prestigious trophy of the same name by defeating the British 3838 to 3827.

The conditions were rough with heavy gusting winds, thunder, lighting, rain, and hail that tested the holding skills of the riflemen and the doping skills of the coaches.

Firing members were Eric Uptagrafft who posted the match high score of 391, on the international targets, Hank Gray, Mark Del Cotto, Morgen Dietrich, Kevin Nevius, Howard Pitts, Mike Seery, Billy Azzinaro and Matt Chezem. Wind coaches were Team Captain Patti Clark, Team Coach Shawn Carpenter, Team Adjutant Hap Rocketto, Reserve Shawn Wells and Reserve Mike O'Connor. Martha Kelley was in the scoring room as U.S. observer.

The Goodwill Randle Team won its event with Great Britain 2304 to 2289. Edie Fleeman and Martha Kelly led Michelle Bohren, Lily Davenport, Ruby Gomes, Elizabeth Harty, Ginger McLemore and Chris Rakyta to the win. The Randle Ladies were coached by Kevin Nevius, Mike O'Connor, Joe Graf, Hank Gray, Kerry Spurgin and Eric Uptagrafft.

Editor's note: The full match report will be published in a future edition of the digital magazine. Special thanks to Roberts Team Adjutant Hap Rocketto for the match report.