The most up-to-date calendar for the 2021 NRA National Championships at Camp Atterbury is below. (As of Monday, Jun. 21, 2021.)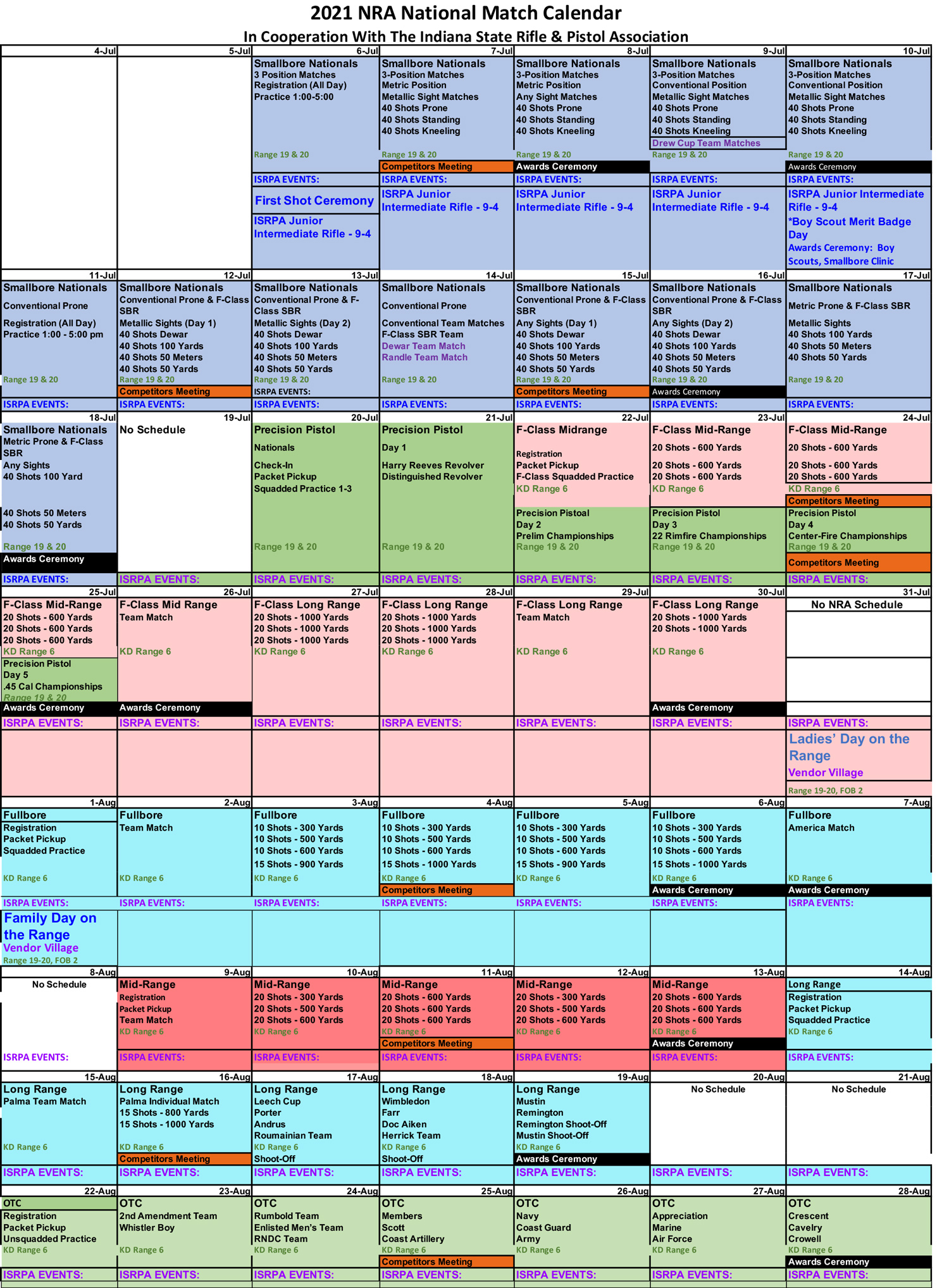 In addition to the main NRA matches, the new schedule details Indiana State Rifle and Pistol Association (ISRPA) events. Beginning with the First Shot Ceremony on Tuesday, July 6, ISRPA will conduct the following:
Junior Intermediate Smallbore Clinic and Camp
Boy Scout Merit Badge Day and awards
Premier Weekend (July 31-August 1) featuring Ladies' Day on the Range
Family Day on the Range
Basic Safety Class
Introduction to Shooting Sports Class
Vendor Village
Laser Range

For 2021, there will not be an NRA Extreme Long-Range Championship.
To learn more about the 2021 NRA National Matches and to register, please visit competitor.nra.org/Register.aspx.
---
Read more:
More Details: 2021 NRA National Matches At Camp Atterbury